Using Analytics is one of the most crucial aspects of running a successful small business. In fact, in today's data-driven, on-demand world, it's impossible to be viable without it. Here are the essential analytics reports every successful boutique owner needs!
Just Google It|
"…coming up with an idea is the least important part of creating something great. It has to be the right idea and have good taste, but the execution and delivery are what's key."

Sergey Brin
Internet Giants like Amazon, Facebook, and Google have built billion-dollar empires, on a firm foundation of analytics.  It's their business to know: who is searching, where they are searching, what there are searching for, where they are finding it if they stay, and even how long.
Knowing your customers is crucial to making informed business decisions. You don't need to reinvent the wheel. But you do have to learn how to use it to get to where you want to go!
Google Analytics Resources:
Face(book) The Facts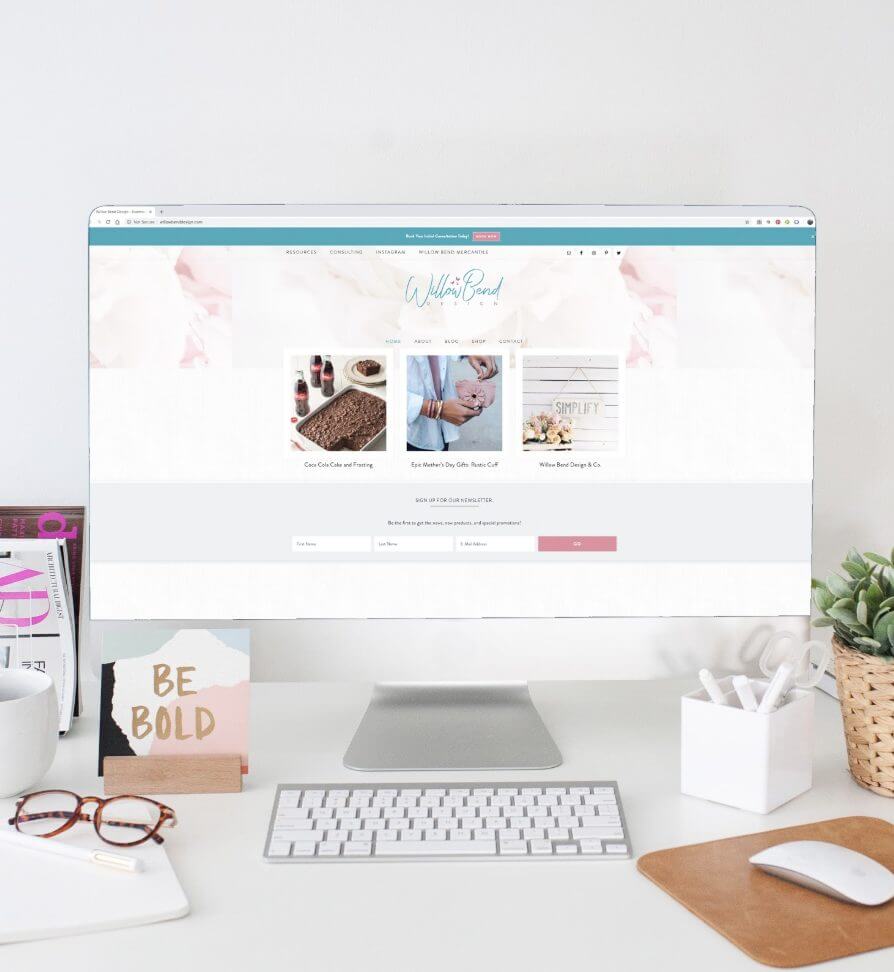 "Advertising works most effectively when it's in line with what people are already trying to do. And people are trying to communicate in a certain way on Facebook – they share information with their friends, they learn about what their friends are doing – so there's really a whole new opportunity for a new type of advertising model within that."

Mark Zukerberg
Facebook is still king when it comes to small business marketing tools. When I meet with a new client, the first thing I do is to make sure they have a Business Manager account set up and their Facebook Pixel is installed on their site.  I am shocked and saddened by how many businesses overlook this critical step.  
Your Facebook Analytics dashboard puts your ideal buyer in your lap. At a glance, everything you need to know about your ideal client is right in front of you and it's FREE! No more guessing! You can slash your Ad spend by looking at your analytics.
As a general rule, my clients get their Facebook marketing spend down to pennies on the dollar.  It's not magic. When building your Ads, you can target by location, age, gender, languages, interests, behaviors, and connections.
We look at their existing customers and meet them where they are at. Check out the links below to become a Facebook Marketing Expert in no time!
Facebook Resources:
The Holy Trinity (of Analytics)|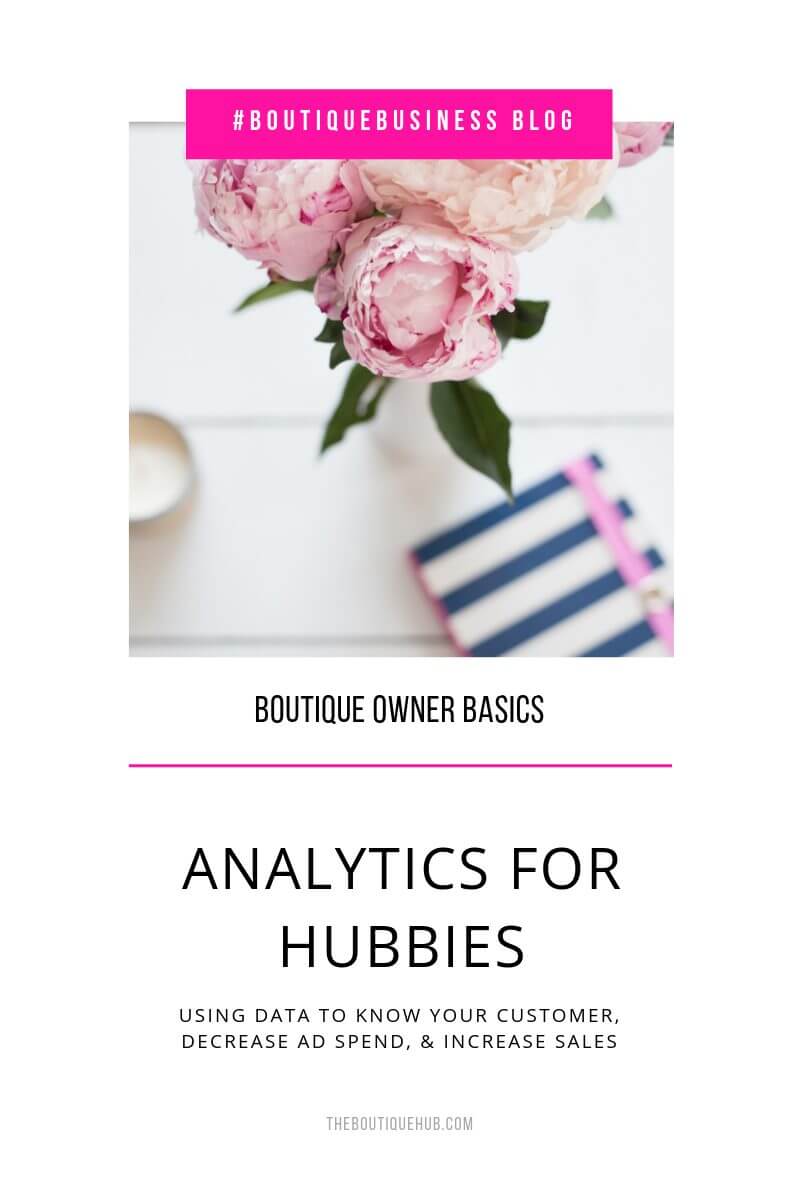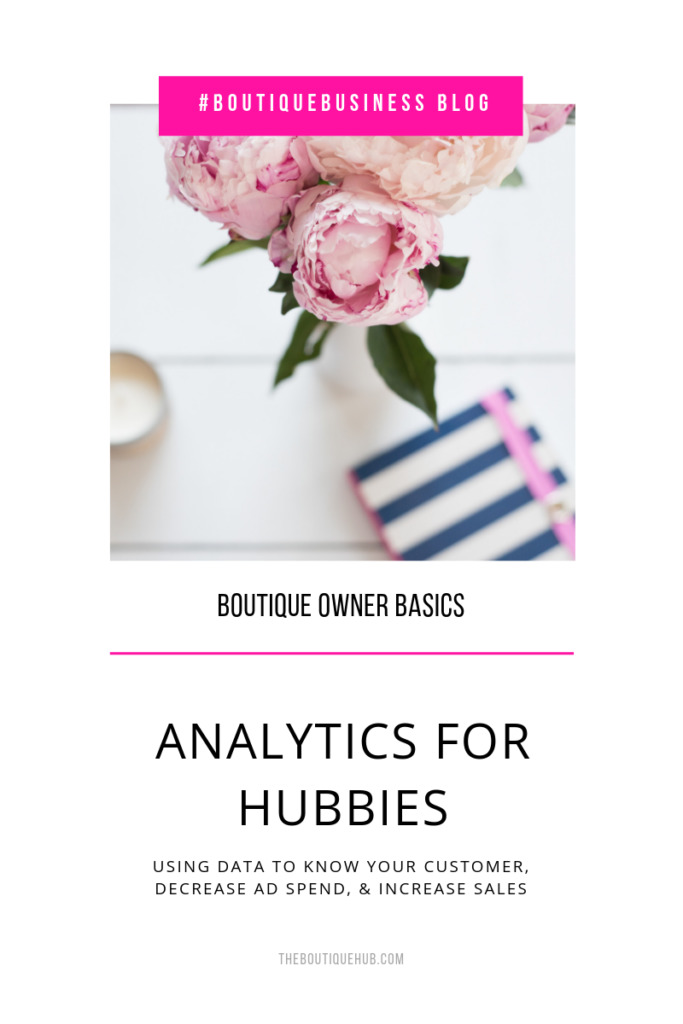 "Suppose one of you wants to build a tower. Won't you first sit down and estimate the cost to see if you have enough money to complete it?"

Luke 14:28 NIV
I'm all for prayer.  Just not as a marketing stack!  Planning is key to the longevity of your business.  
In order to stay relevant, it's essential to center your marketing, sales, and your products around your customer's wants and needs. Analytics provides you with the tools to do that. The three obvious sources for collecting customer data is your website, brick & mortar store, and social media channels.  
Chances are, you already have these analytics resources available to you right now! Most e-commerce sites collect customer data automatically at checkout and can be easily integrated with Facebook. You can use that data to understand your customers and cater to them.
Don't make the mistake of assuming your customer's preferences will be the same as yours. Look at the facts.
Ask yourself these questions:
Who are my customers? (Demographics like age, sex, etc.)
How much money they have. You can create a price point based on your target customer.
Where do they live? (Location)
What are they buying? (Top sales items. So you order what they like!)
How are they buying it? (Social Media Channels, website, mobile, etc. If they are buying on mobile, you should be optimized for that.)
When are they buying it? (What time of day? If they are looking at content at night and you are posting at 7:30 am, chances are they aren't seeing it!)
Why are they buying it?
Which Ads are they responding to?
The Customer's Data Is Always Right!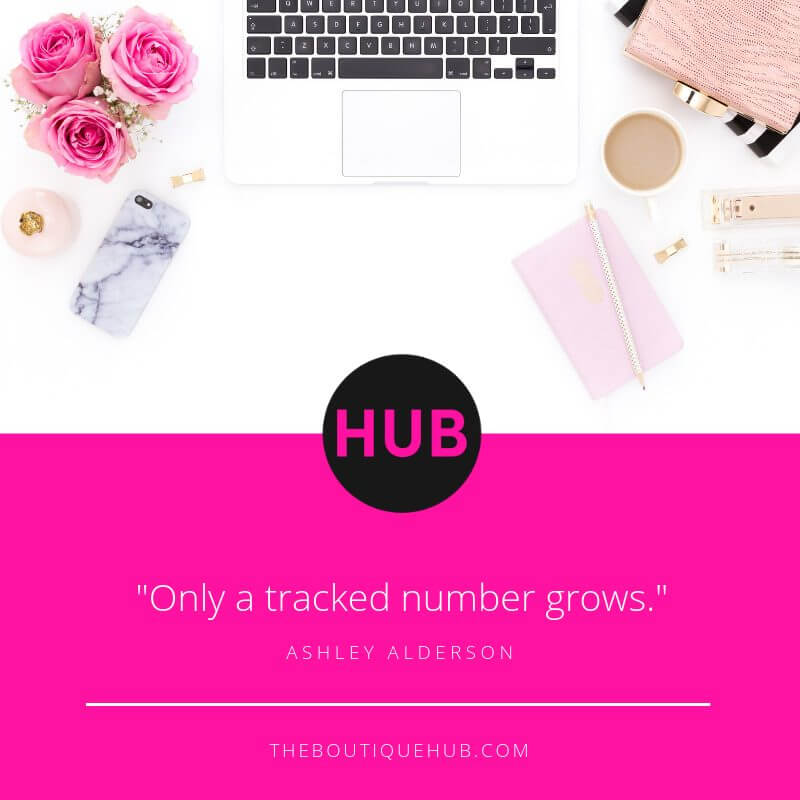 "In God we trust; all others bring data."

W. Edwards Deming
For a (very) lucky few, Facebook supplies a "Facebook Marketing Expert." They create personalized recommendations and marketing strategies to help business owners make the most of their advertising dollars.  
For almost 2 years, I was the primary point of contact between a Facebook Marketing Expert & a client. The owner took an Ad down, insisting that nobody wanted to flip through the slideshow pictures. That wasn't the case.
When we provided her with the actual numbers using Facebook Analytics, it showed a completely different picture. It was one of the most successful (and least expensive) Ads that store had ever run. People actually bought the products, not just liked the post.  
The conversion rate was much higher when Ads were delivered in a format that resonated with their clients. Increasing sales while reducing Ad spend is always a win-win!

E-commerce Analytics Resources:
Savvy Boutique Owners can use Analytics data to know their customers, decrease Ad spend, and increase sales.  What are your favorite analytics tools to use?
Love these tips? Find more just like this inside of our Member's Training Library! Join us if you aren't yet a member!
Guest Blog Courtesy of Tosha Schiffli, Owner & Creative Director | Willow Bend Design