MARCH 20-21, 2022 / DALLAS MARKET CENTER
Your Path To A Successful Boutique Begins Here
The boutique industry is not the same it was 24 months ago and trying to keep up with all the changes can be near impossible.
It is time to come together and show the retail world the real meaning of "Community Over Competition!"  It is time to innovate, create, and master the skills needed to secure a bright and successful future.
At The Boutique Summit you will learn the skills needed to accelerate ahead of the trends.  You will…
Discover the marketing strategies that are going to change social media throughout 2022
Learn how to drive thousands of people to your site and through your doors with SEO
Define an monumental vision for your business
Gain actionable steps to maximize Shopify, Live Selling, and Facebook Ads
Refine your skills to manage your team, your inventory, and your finances
So much of the retail industry is cutting costs and trying to survive, but that will NOT create the growth and expansion YOU are after.
Join The Boutique Hub for the Boutique Summit and create a plan so that your boutique business just doesn't survive – IT THRIVES!
Presented by: The Boutique Hub in partnership with Dallas Market Center
Who is the Boutique Summit for?
The Boutique Summit is for the entrepreneur who dares to dream big, sees no limit to their growth and wants a community that supports and helps them achieve their goals. Our Summit 2022 is all about dreaming big and providing the business tools and network for your boutique, brand or service.
About the Boutique Summit
Learn game-changing tools and strategies to grow a boutique business no matter the economy.
The Boutique Summit is the premier event for the global boutique industry. We're going back to our roots in 2022 for our 5th annual event in Dallas, TX. Since 2017, we've hosted over 2100 boutique owners, wholesalers, and industry professionals at our Summits and we can't wait to go back to Dallas, where it all began. Whether you're just starting out or you've been with us at every event, we can't wait to see you in person in March.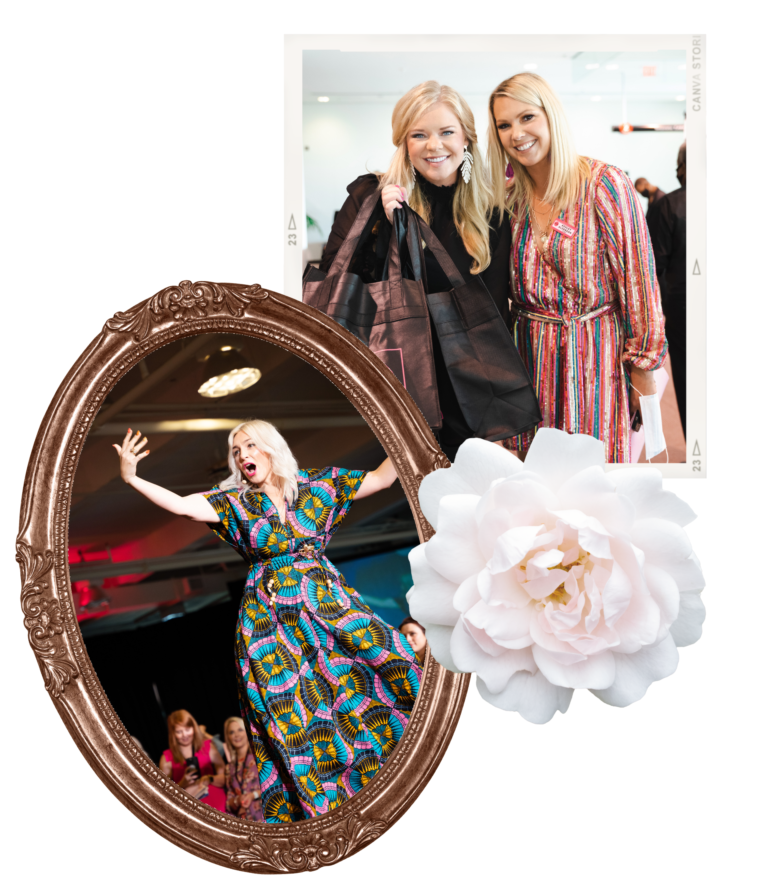 Why Should You Attend
the Boutique Summit?
The Boutique Summit is the boutique retail industry's top business conference of the year, hosted by The Boutique Hub. Every business is unique and we want the education to relate to YOU and your business. That is why the boutique summit exists, to get into the niches of your business needs with interactive and detailed workshops, industry leading speakers and opportunities to meet collaborators that will help grow your business! .
the #1 Boutique Owner Event Of 2022
Lean how the top boutiques, new boutiques, and industry experts increase local awareness, online authority and increase the number of people through their doors and on their site.
Get dozens of pro tips that will save you time and money.
Online Traffic
The perfect Product Page
Maximizing Every Click
Capturing Every Page Visitor
Optimizing your online store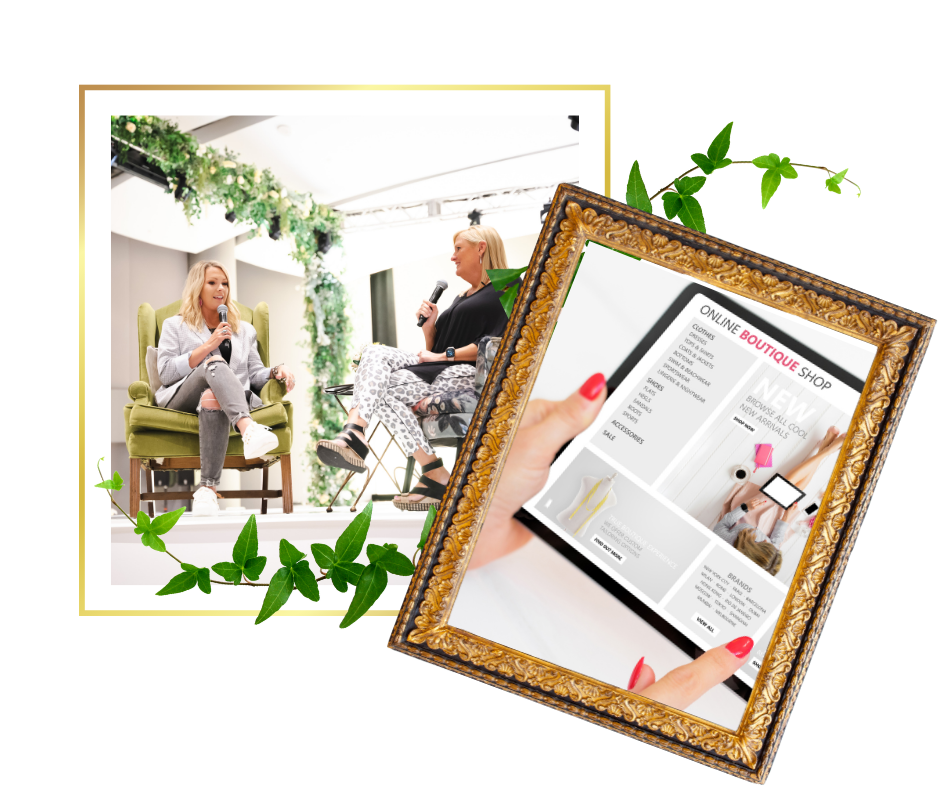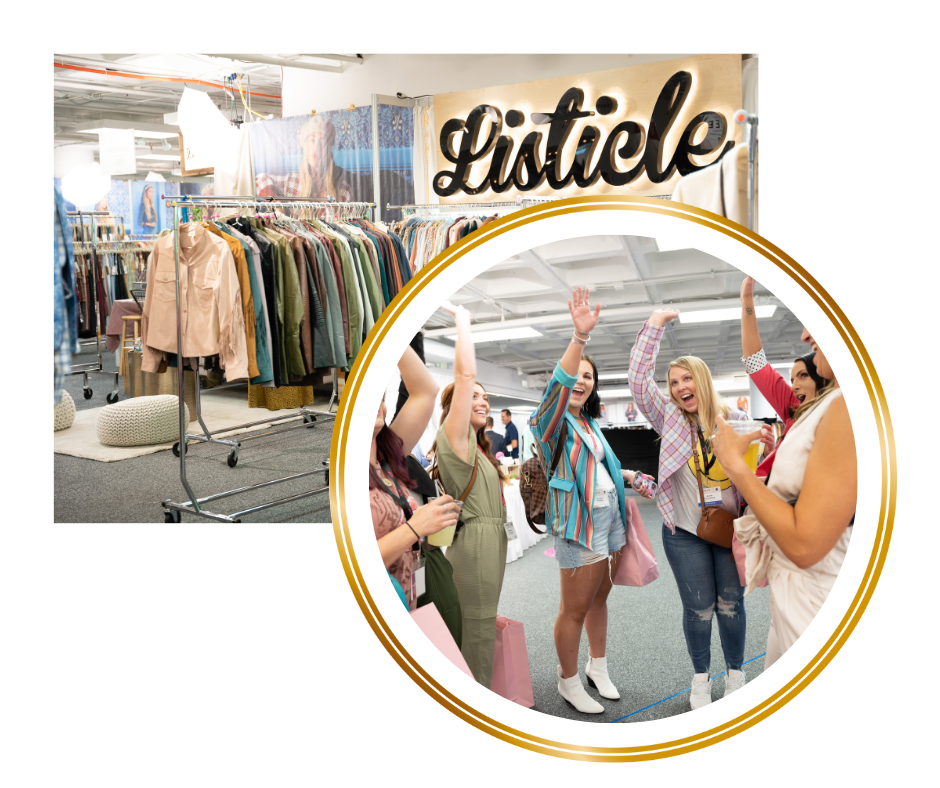 Boutique Owner Success Panel
Running an online boutique or a brick and mortar boutique?  Discover what it takes to build a brand, excite your shoppers, and generate sales like crazy.
What is working TODAY?
How to avoid mistakes
Best sales generators
Lessons learned along the way
Strategies for new boutique owners and million dollar earners
The Future Of Live Selling
Get the exact strategies, systems, and secrets about how to perfect your live sales from Brandon Kruse himself.
Timing your sale
Perfecting your offer
Syncing with inventory
Running tests
Answering questions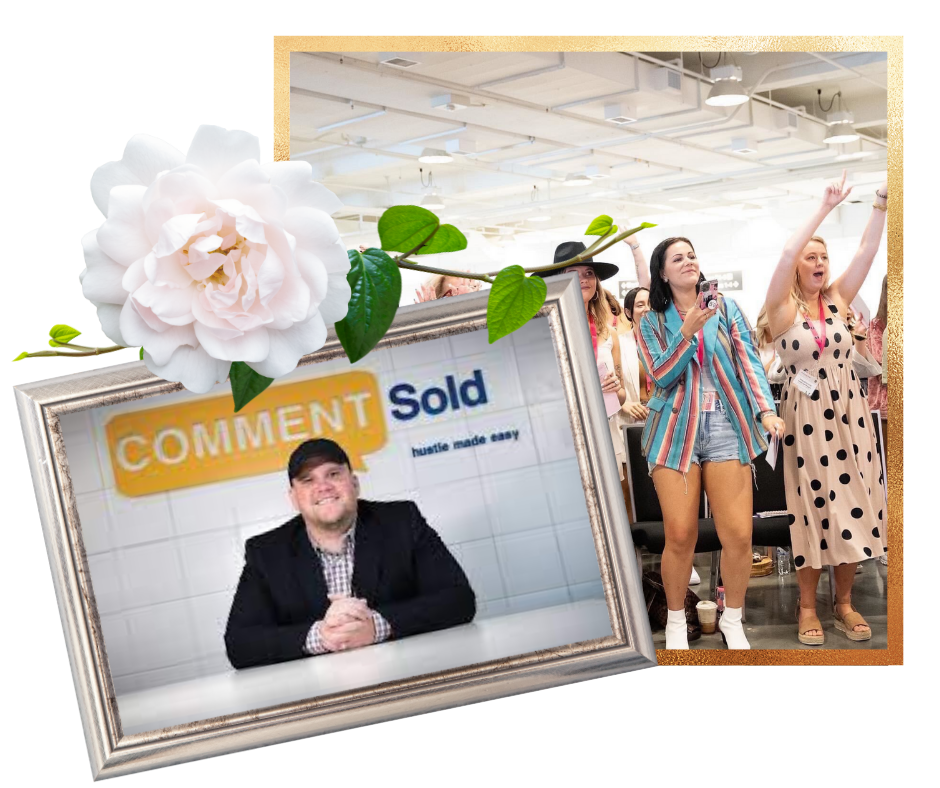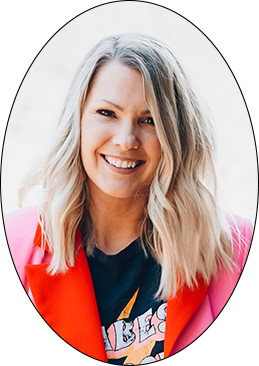 Ashley Alderson
Hailing from North Dakota where her nearest shopping opportunity was over 300 miles away, Ashley Alderson longed for a place online to find and shop the boutiques she loved all over the country, together in one place.
"There must be a place for shoppers like me who love boutiques to find them all — and a place boutique owners themselves can connect to find resources & grow," Ashley thought.
Ashley's background in business, marketing, and economic development fueled the desire to simply make life easier for small businesses by providing them training, exclusive savings, events, and wholesale shopping, in one simple place. And all in the name of COMMUNITY over COMPETITION since 2013. 
Today, The Boutique Hub & Shop The Best Boutiques are the central connection point for the retail industry, providing a daily membership packed with resources, live events, signature courses, wholesale shopping, daily networking and a consumer facing marketplace for boutiques.
Ashley is a wife, busy momma of 3, jewelry junkie, barrel racer, cancer survivor, basketball fan, speaker of sarcasm, and heart for those with a dream.
ASHLEY ALDERSON
The Boutique Hub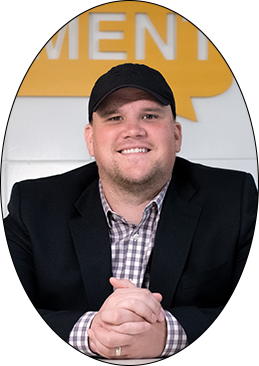 Brandon Kruse
Brandon is a serial entrepreneur with a history of founding, operating and exiting successful businesses. Brandon started as a programmer at the age of 15 at a telecom company called Digium. He subsequently founded DialMaxx, which was acquired by magicJack (NASDAQ: CALL) a month before his 21st birthday. Brandon has since founded several other companies, including HuntsvilleWest – a startup incubator with 24 companies, Ploid.io – a human genome data storage platform, and more recently, CommentSold.
BRANDON KRUSE
CommentSold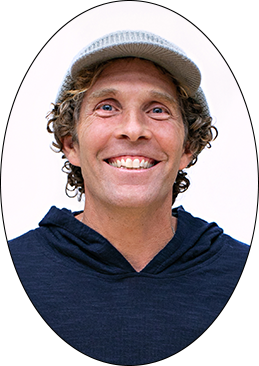 Jesse Itzler
Jesse Itzler only eats fruit 'til noon, loves Run-D.M.C., and enjoys living life "out of the box." In fact, he doesn't even have a box. The author of the New York Times bestseller, Living with a Seal, co-founded Marquis Jet, the world's largest private jet card company which he and his partner sold to Berkshire Hathaway/NetJets. Jesse then partnered with Zico coconut water, which he and his partner sold to The Coca-Cola Company.
He's a former rapper on MTV and wrote and performed the NBA's Emmy Award-winning "I Love This Game" music campaign and the popular New York Knicks anthem "Go NY Go." When he's not running ultra-marathons, eating vegan food or being a dad to his four kids, Jesse can be found at the NBA's Atlanta Hawks games, where he's an owner of the team. He is married to Spanx founder Sara Blakely.
JESSE ITZLER
Author & Entrepreneur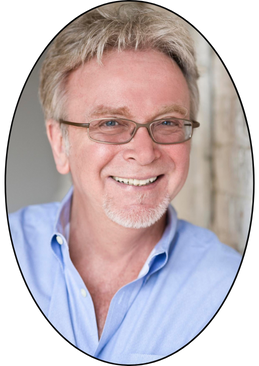 Paul Erickson
Paul Erickson presently serves as Director of Sales with Management One Inc. Based out of Minneapolis, Minnesota he has served retail clients throughout the United States, Canada, Latin America and the Caribbean. 
Widely recognized for his talents as a retail educator, Paul has conducted seminars and workshops to retail trade shows and conferences throughout North America, Europe and Asia. He has been featured in Fortune Magazine, Women's Wear Daily, MR Magazine and on the CBS Evening News. 
Mr. Erickson received a BS in Marketing from the University of Wisconsin and has completed a number of graduate level courses in Data Analysis and Statistical Theory and Probability.
PAUL ERICKSON
Management One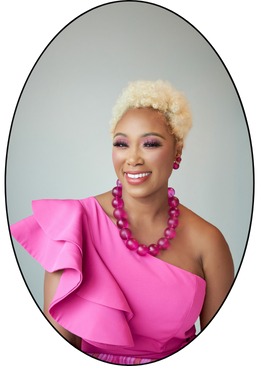 CHARIS JONES
Sassy Jones Boutique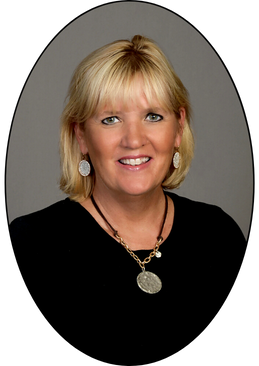 MARY LANDGREBE
ManagementOne Retail Expert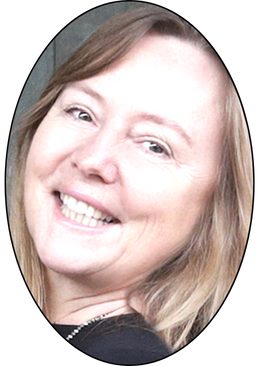 ULLA HALD
Founder & CEO - Faves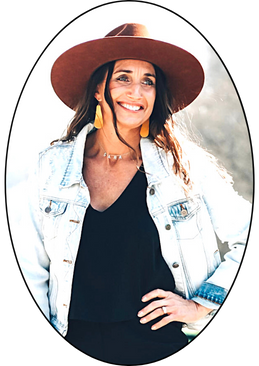 SARA BURKS
The Boutique Hub
CHRISTYNE GRAY
She Profits Now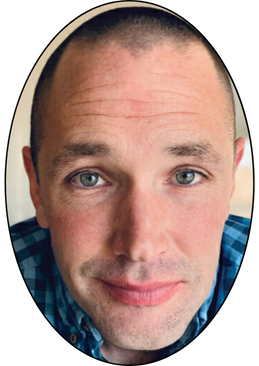 JEFF FENN
The Boutique Hub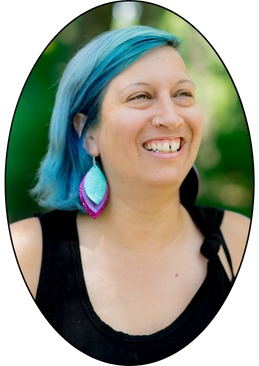 MINESSA KONECKY
Direct to Success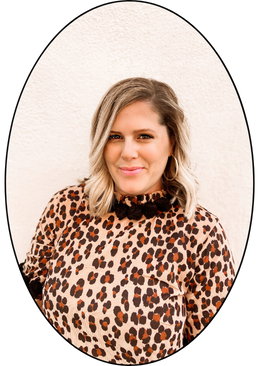 SHANNON GORDON
The Boutique Hub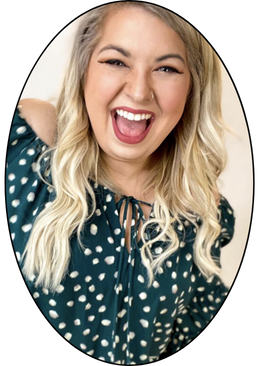 SARAH HALL
Happily Ever Co - Owner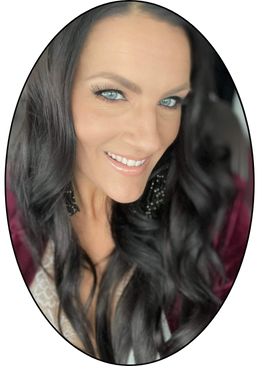 THERESA KELLY
Payton Piper Boutique - Owner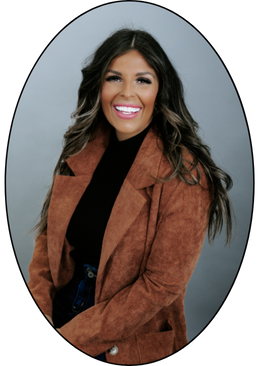 KARLI HARRIS
Everyday Chic Boutique - Owner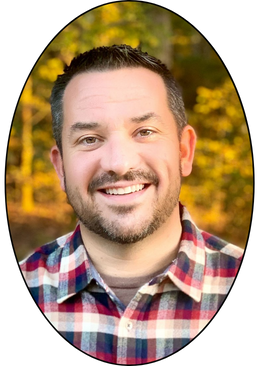 JASON STOKER
Director of Outbound Sales - CommentSold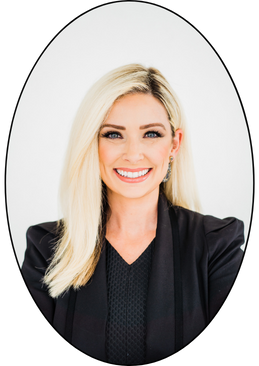 Kadee Coffman Blair
Kadee Coffman is a national TV host and sideline reporter who can be seen on networks such as: CBS Sports Network, NBC Sports Network, Great American Country (GAC), RFD-TV, The Cowboy Channel and more.  Kadee has also been hired to moderate star-studded events including a sit down interview with Academy Award winner Diane Keaton, New York Times Best Selling Author Moll Anderson, and Emmy Winning TV personality Carson Kressley. In addition, Kadee is director of business development at CORE Construction. Known as the 3rd largest K12 school builder in the country, Kadee acts as the link between CORE Construction and future clients, helping keep CORE top of mind in her community and beyond. 
Kadee Coffman Blair
National TV Host & Reporter - EMCEE

7AM Registration & Tradeshow Open
8:45AM Kick-off + 2022 Marketing Updates with Ashley Alderson
10AM   The Future of Live-Selling & Strategies to Level Up Your Business with Brandon Kruse (CommentSold)
11:10AM   Breakout #1
A: Shopify Strategy Straight from a Successful Boutique Owner (Karli Harris, Everyday Chic Boutique)
B: Instagram Workshop (Shannon Gordon, The Boutique Hub)
C: Pro Live-Selling Techniques with CommentSold
D: Where Did My Money Go? (Christyne Gray, SheProfitsNow & Mary Landgrebe, Management One)
12:25PM General Lunch + Tradeshow
12:25PM VIP Lunch with Mentor Roundtables
1:45PM Boutique Owner Success Panel
2:50PM  Ending Keynote – TBA
4-5pm VIP Roundtables in Education Lounge
4 – 6:30PM Sip-n-Shop with 50+ Wholesale Brands & Industry Service Providers (Sponsored by Hotline)
8-9:00 AM VIP Breakfast
9:00AM   What Will It Take to Win in 2022? (Paul Erickson, Management One)
10:15AM Breakout #2
A: Inventory Management with CommentSold + Management One
B: Say Goodbye to the Pixel: Meet the Future of Facebook Ads (Jeff Fenn & Minessa Konecky)
C: Workforce 2022: How to Optimize, Train, & Build Your Next Gen Workforce (Sara Burks, The Boutique Hub)
D: TBA
11:30AM  General Lunch + Tradeshow
11:30AM VIP Lunch with Mentor Roundtables
12:45PM Breakout #3
A: SEO Workshop (Jeff Fenn, The Boutique Hub)
B: Market Maximization: Planning, Investing, Optimizing Inventory (Sara Burks & Ulla Hald)
C: TikTok Workshop with Successful Boutique Owners
D: Warehouse Optimization: Working on Logistics, Layout & Fulfillment with Jason Stoker (CommentSold)
2:00PM  The Single Biggest Reason Why Boutiques Succeed! with Ashley Alderson (The Boutique Hub)
3:00PM   Closing Keynote – Jesse Itzler

4:20 – 6:30PM  Dinner on Your Own + Get Glammed Up for the Night!
6:30 – 9:30PM  Summit Soiree – Your Chance to Dress Up! Drinks. Hors d'overs. Entertainment. Special Surprises.
Dallas Apparel Market Opens

What is the location of The Boutique Summit 2022?
The Boutique Summit will be held in Dallas, TX at the Dallas Market Center, home of Dallas Apparel Market.
When will tickets go on sale?
Tickets will go on sale in December 2021. Sign up for email updates & we'll send you a link when they go live.
What is the cost of a ticket?
$400 - 700 depending on the ticket type
Should I attend this instead of Dallas Apparel Market?
No way! While you get personable interaction with tons of brands, this event should not replace Market in your itinerary, which begins the day after The Boutique Summit.
Will The Boutique Summit always be in the same location?
No, we've rotated between Dallas & Atlanta in the past and hope to continue to move it in future years.
I'm not a boutique owner yet - is this event for me?
Congrats on beginning to think about this new adventure! We are excited that you want to become a #BoutiqueBoss, but The Boutique Summit may not be the place to start. Although we have different sessions to cater to different business levels, there won't be any talks about how to open a boutique. There's a variety of resources on our platform at The Boutique Hub & hopefully, you can join us at future Boutique Summits!
What is your refund policy?
NEW THIS YEAR: We understand that the world can change at the drop of a hat, so we want to be as accommodating as possible with our refund policy.
The Boutique Hub cancels the event: 100% refund + processing fees
The Boutique Hub changes the dates: registration will transfer to new event, but you have to option to request a refund (100% + processing fees)
You request a refund by December 31, 2021: 100% refund (less processing fees)
You request a refund by Jan 31, 2022: 75% refund (less processing fee)
You request a refund by Feb 28, 2022: 50% refund (less processing fee)
Anytime after March 1, 2022: no refund issued unless you can show proof of a positive COVID test (will qualify for 75% refund less processing fee)
I can't attend. Will there be digital access?
Yes! We'll live stream the event & make all sessions available after the live event.
What should I bring?
An open mind & a good attitude! We'll have pens, a workbook, refreshments, snacks, and meals. If you get cold though, you may want to bring a sweater.
What should I wear?
For the conference, wear whatever makes you feel comfortable! For our #BoutiqueBoss Ball, feel free to get decked out in anything that makes you feel fabulous!
Are children allowed?
Lap infants are allowed, but if your child requires his or her own seat, you must purchase a ticket for them.