Keith Mundee is an icon in the western apparel industry, not only for the brands he has helped to build but for the man that he is. Once you meet Keith, you'll have an instant connection and appreciation for his view of the apparel industry and how serving is the art of the deal in selling.

In today's episode, hear how Keith built some of the most recognized brands in western, his tips for retailers today, why projecting your personal money story on a potential customer is bad for business, and where our industry is headed.  

Keith works alongside another well known, and appreciated icon in western, Keith Maddox, the owner of American Hat Company who also notes the importance of building a leadership team.  From his days at Cinch, Cruel Girl, and all Miller Brands, to his time in the Fireplace industry, Keith's business background is one we all can learn from.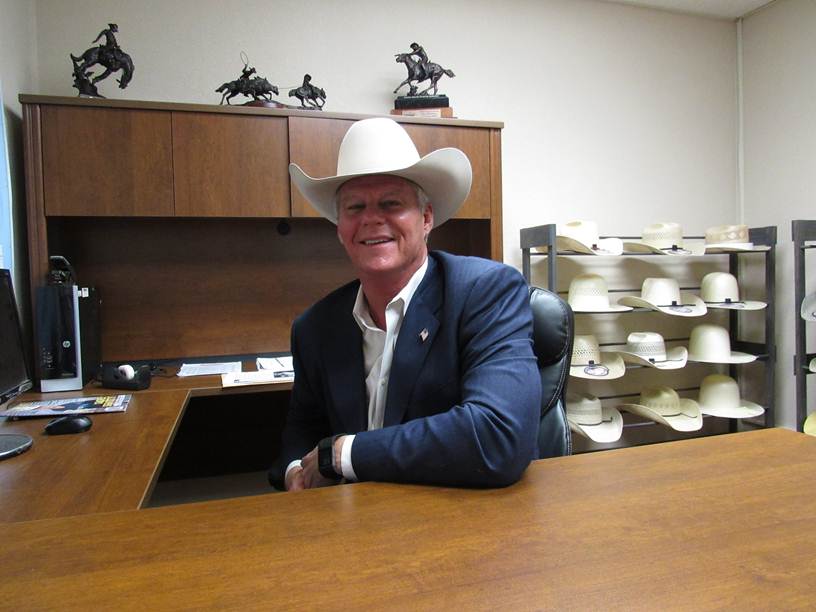 ABOUT KEITH
Keith Mundee is the President of the American Hat Company, and a 20 year veteran of the Western Apparel Business. Formerly, the President at Miller International, where he built his career after starting as a Sales Rep. Before the Western Industry became Keith's mainstay, he was the owner of Western Fireplace Distributors in Southern California, the largest specialty subcontractor in the US, with annual sales of over 22 million. After selling the business in 1994 and moving to Idaho. Today, with two grown daughters, and four grandchildren, Keith has been married to Terri Mundee for the past 35 years.
KEY TAKEAWAYS
Luck is where preparation and opportunity meet.

The right products don't cost you money.

Attract the kids & young adults to your brand.

Social media gives people a chance to sample your brand.

The first thing to sell is you, then the company, then the product.

Show your customers why your products are worth the money.
SHOW NOTES
04:50 – Keith's Background
12:18 – Where to start building your brand
17:00 – The difference in interruption & permission advertising.
22:00 – "I will not sell on social media"
25:00 – How to stay in your own lane.
29:30 – Innovate or die. A look at Toys-R-Us.
33:15 – Building a cowboy hat for President Trump.
35:00 – What do the most successful retailers have in common?
45:20 – Training sales staff & doing business on a handshake.
54:20 – How to get a mentor.
FOLLOW AMERICAN HAT COMPANY
On Facebook & Instagram
FOR MORE ON THE BOUTIQUE HUB & BOUTIQUE CHAT
Join the Hub for more trainings, information, and connections.
www.theboutiquehub.com/join
Use the hashtag #AskAshley on Instagram, or tag her at @ajalderson to suggest topics for the podcast and let us know what you thought about this episode!
Want to be our listener of the week? Subscribe if you love the show, then leave us a review on iTunes Apple Podcasts here!
FOLLOW THE BOUTIQUE HUB
Boutique Hub Business on Facebook
Boutique Hub Business on Instagram
Ashley Alderson on Instagram
Original Air Date: April 17, 2018
Love this episode? We would be so humbled to hear your review on Apple Podcasts or iTunes! Or, let us know below!