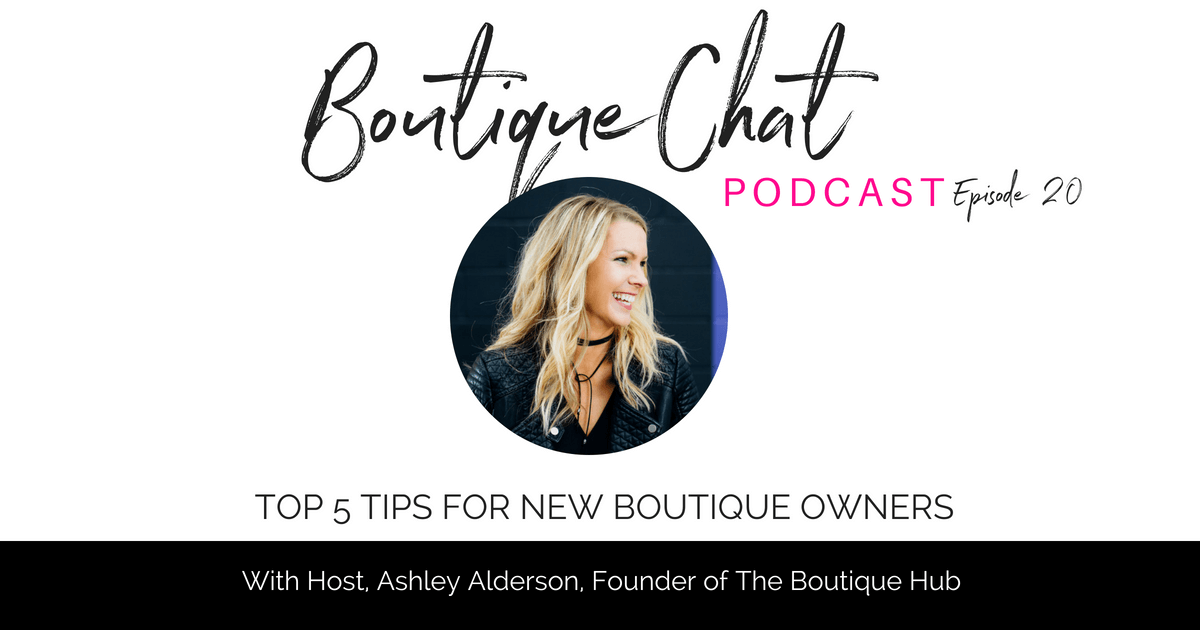 26 Jun

Episode #20: Top 5 Tips for New Boutique Owners with Ashley Alderson

Let's cut through the noise of those Google and YouTube searches and get down to 5 tips that will actually help you start your business off right.

While the boutique industry is glamorous, we want you to be prepared for the not so glamorous times too, so prepare yourself for some real talk. From buy-in groups, to hustle and being original, these top tips can't be missed in your business!  

ABOUT ASHLEY
Perhaps it was her wild imagination as a kid that led her to believe that Kenny Rogers was her imaginary friend or some creative juice that lived deep inside, that later led her to start building The Boutique Hub, the world's largest boutique fashion community.  Either way, there's never a dull moment.

Pairing her love of fashion, turquoise and shoes she found at boutiques around the world, together with her background in retail, marketing, and economic development, Ashley lives daily to serve entrepreneurs in the fashion retail industry.  She is a coach, speaker, and mentor, who loves working daily with her team at The Boutique Hub and thousands of boutique owners, brands and insiders to find strategies to grow their brands and business.

KEY TAKEAWAYS
You need to operate LEGALLY.

Build with the end in mind.

People want to do business with people.

Avoid cost-based pricing. What is it worth?

You do you. Stay in your own lane.

Enjoy every step of the way.

#CommunityOverCompetition
SHOW NOTES
04:30 – How to get off on the right foot.
06:00 – Did you know you need a checking and savings for your business?
07:46 – Why cheaper isn't better.
11:50 – Have you heard about buy-in groups? Stay away, girl!
14:30 – Imitation is not a form of flattery.
16:30 – Go to a market.
17:50 – Consistency is key.
FOR MORE ON THE BOUTIQUE HUB & BOUTIQUE CHAT
Join the Hub for more trainings, information, and connections.
www.theboutiquehub.com/join
Use the hashtag #AskAshley on Instagram, or tag her at @ajalderson to suggest topics for the podcast and let us know what you thought about this episode!
Want to be our listener of the week? Subscribe if you love the show, then leave us a review on iTunes Apple Podcasts here!
FOLLOW THE BOUTIQUE HUB
Boutique Hub Business on Facebook
Boutique Hub Business on Instagram
Ashley Alderson on Instagram
Original Air Date: June 26, 2018
Love this episode? We would be so humbled to hear your review on Apple Podcasts or iTunes! Or, let us know below!