We are so excited to introduce our members to one of our incredible member brands, ODDI Clothing!
"At Oddi, we live out our dreams every day creating art through fashion and spreading our love for the world. We are one unit sharing a vision, working together to produce beautiful things.
Love, passion, ambition, and imagination run through our veins. We are romantics at heart, inspired by the Bohemian spirit, drawing from nature's beauty, and breathing new life into a vintage aesthetic.
We dress the bright and diligent woman with a warm, sincere heart who is blossoming into her better and stronger self. We always strive for comfort and charm as we create one-of-a-kind pieces that adapt to the modern woman's daily life and give her the confidence and grace to illuminate the world with her gifts."
That mantra is something we can all get behind, as are the pieces this company has to offer! These spring/summer pieces are making us straight giddy!!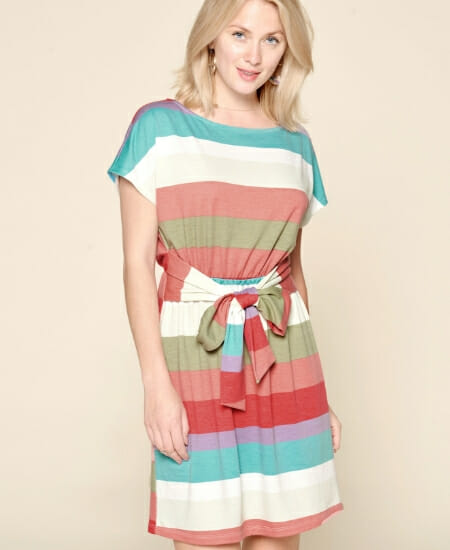 D20870
Multi-Colored, Striped French Terry Knit Dress with Self-Belt Waist Tie
Sizes: S-3X
$15.90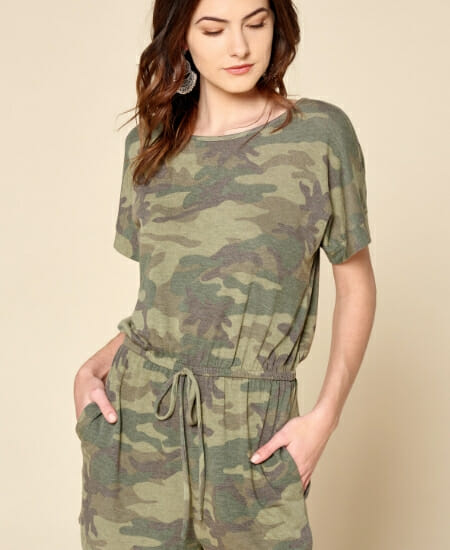 P80054
Camouflage Print, Short Sleeve, Knit Romper with Keyhole Back, Drawstring Waist & Side Pockets
Sizes: S-3X
$15.90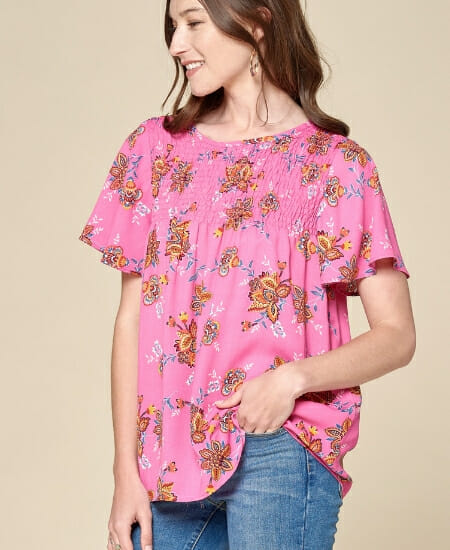 T62861
Smocked Yoke, Short Flutter Sleeve, Floral Printed Woven Blouse
Sizes: S-3X
$14.50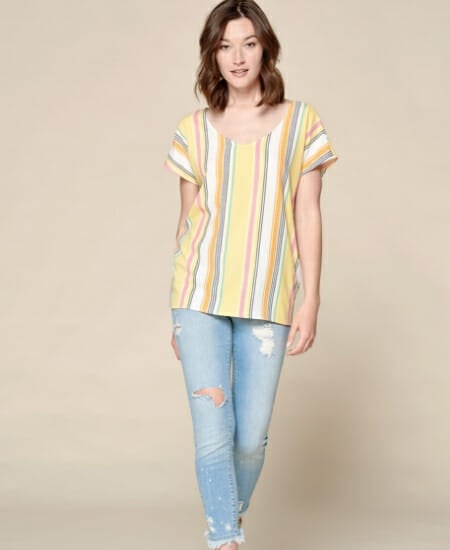 T62883
Multi-colored, Variegated Striped, Twist Back, Short Sleeve Blouse
Sizes: S-3X
$13.90

ID12639P
Print Block, Short Sleeve, V-Neck Button Down Dress, with Handkerchief Hem
Sizes: S-3X
$23.50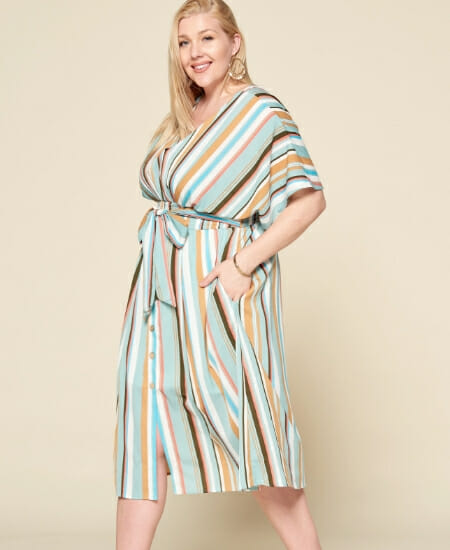 ID12946P
Multi-Colored, Striped Button Down, V-Neck Midi Dress with Self-Tie Belt Sizes: S-3X
$20.50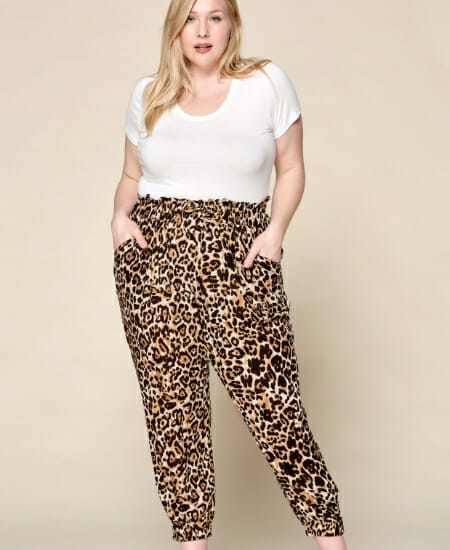 IP12823P
Leopard Print, Cropped Trousers with Ruffled Waistband and Waist Tie
Sizes: S-3X
$15.50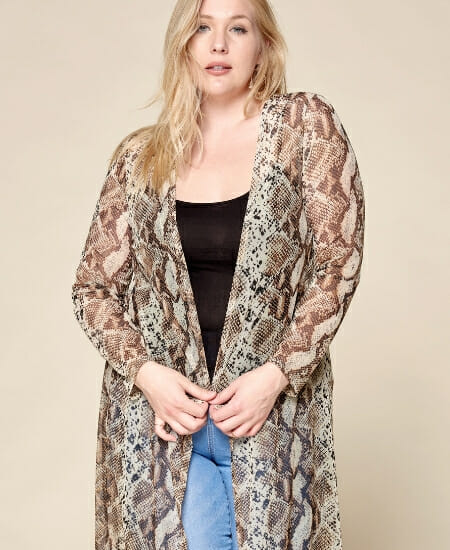 T62912P
Python Print, Open Front, Long Sleeve, Sheer Mesh Cardigan
Sizes: S-3X
$15.90

Order Requirements:
Order Minimum: 1 pack (6 pieces)
Pack Ratio : 2S – 2M – 2L / 2(1X) – 2(2X) – 2(3X)

We can't wait to see ODDI at The Boutique Summit, where they'll be featuring new products in our Vendor Area, and sponsoring one of our Breakout Rooms!

To get in touch with ODDI, you can call (323.985.6615) or email Cristian Lee. Want to register with ODDI so you can get all their emails, which include new arrival & re-stock notifications, online promotions and sales? Register Here!