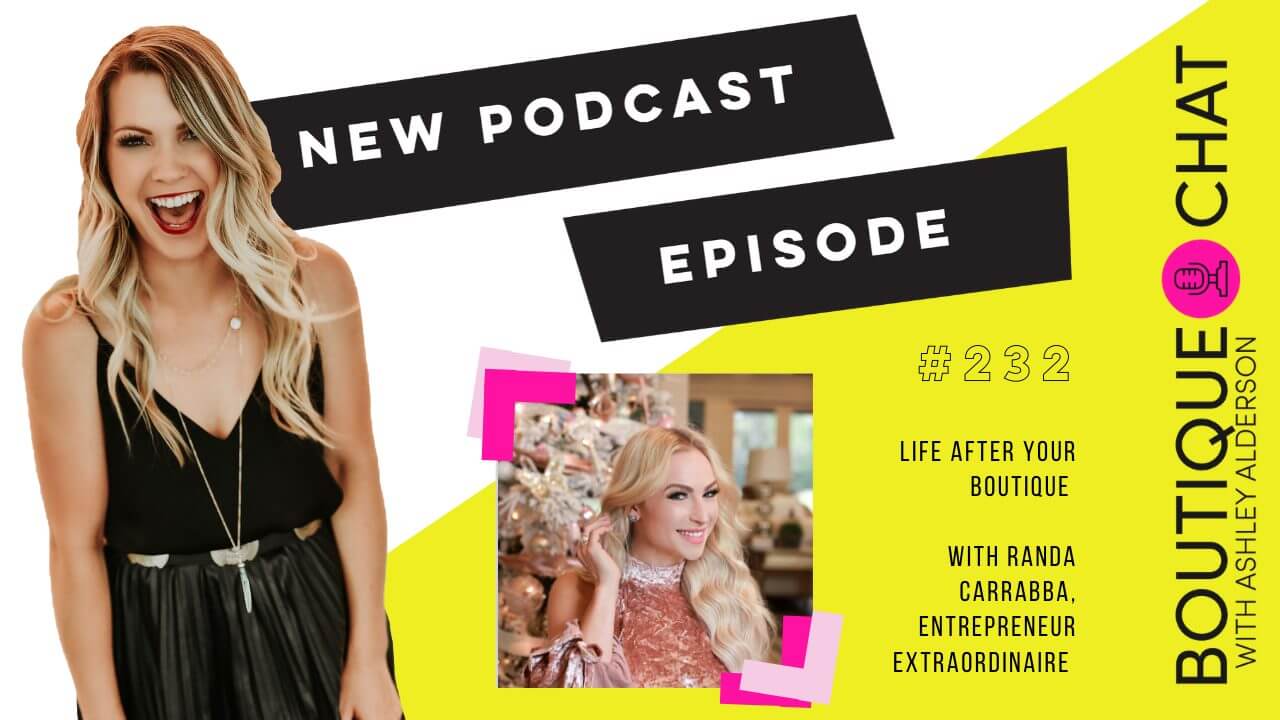 Episode #232: with Randa Carrabba, Entrepreneur, will show you all the possibilities and opportunities in life after your boutique.
>> EPISODE 232 – LISTEN NOW ON iTunes <<
Don't Have iTunes? Listen on Libsyn here
See the Full Boutique Chat Podcast Website here
Have you ever wondered what life would be like AFTER your boutique? Today, on Episode #232 Life After Your Boutique, we chat with entrepreneur Randa Carrabba, Founder of Southern Jewlz, PowHer.Fit, and her own label -- about how life can evolve from your boutique! Randa's journey began with making jewelry in college and from there it grew into a widely successful clothing boutique. She shows us that evolving as a person and a business owner is OK, it may be scary but you'll never look back with regret. Randa is a woman who wears many hats but does it all with so much grace, you can't miss this inspiring episode!
Key Points:
---
1. Treat everyone the same no matter where you are at in your journey, relationships are some of the most important things you can have.
2. Bigger is not always better. Women want to be heard and feel like they a part of something.
3. Take time for yourself. Self-care needs to be one of the most important elements of your day.
Favorite Quotes:
---
"Whether you are making 500K a year or 50m a year, people want to be treated the same, building relationships and that trust are things that aren't new to the industry but are going to being even more demanded." -Randa

Truth Bomb: "You don't have time, but how much time do you spend scrolling and comparing yourself to someone else online." -Randa

Not everyone is going to love you because most people don't even love themselves." -Randa

Follow Randa below:
Instagram sites: @randacarrabba, @randacarrabbalabel, @powher.fit
Personal Site: https://www.randacarrabba.com/