Growth Giveaways: How to Increase your Boutique's Social Followers Tomorrow. This could be your go to boutique growth strategy
Cutting through the noise of online shopping options is no easy feat. With thousands of new e-commerce stores opening daily, it's no wonder as boutique owners you have to get creative to meet new potential customers and drive traffic back to your store.
One of the most cost effective ways to grow your reach is through giveaways, and in our Giveaway Series of posts, we're talking about 3 types of giveaways each boutique owner should use to achieve maximum reach, list growth, and social conversions online.
In case you missed our first two posts, these giveaway types include:
Post 1: Engagement Giveaways – to keep your Facebook Page, Facebook Group, and now Instagram posts circulating (Find this how-to post here)
Post 2: List Building Giveaways – to double your email list this week (Find this how-to post here)
And now,
Post 3: Growth Giveaways – to increase your following across social networks
Let's take a look at growth giveaways of all types, and how to use them to increase your social followers on all channels.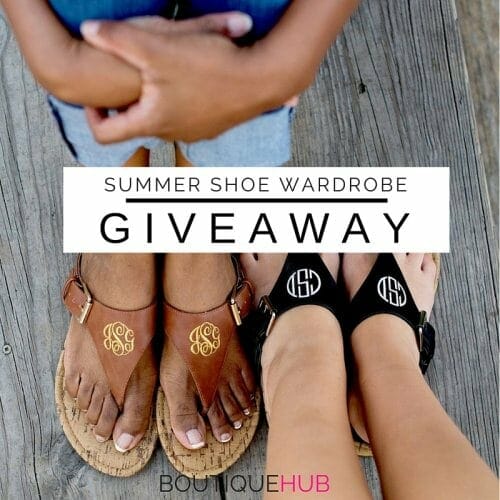 What is a growth giveaway?
A growth giveaway is a giveaway type that incentivizes shoppers to follow you on a specific social media platform. These include the popular Instagram Loop Giveaway, Pin it to Win it giveaways, giveaways using our favorite app, Gleam, and more.
Using 3rd Party App's
The use of Gleam.io or the use of similar 3rd party apps like PromoSimple or Rafflecoppter are designed to give users a shareable URL for a giveaway that will centrally collect email addresses while offering some sort of bonus like/follow opportunities. While PromoSimple is more limited in this capacity to email collection and footer social links only, Gleam offers you a wide variety of options for social follows and actions.
Some of these include:
Visiting a blog post or page
Likes and Follows on any social channel
Pinning something to Pinterest,
Sharing the giveaway
Downloading something
Signing up for a Newsletter
And more…
Here's how to get started – Simply determine what giveaway prize you'll offer, create a branded graphic for your giveaway and add that to the Gleam widget through the set up process. Then, determine what the giveaway rules will be and which social channel or action you'll focus on, then complete set up and start sharing!
Quick Tip: Keep your giveaways SIMPLE. The fewer steps to take or shorter the instructions, the more entrants and interaction you'll have.
Quick Tip: When sharing your giveaway URL, create a bitlink that can be shared across all socials, your Pinterest website line on a post, your Instagram bio line, and placed within your emails.
Quick Tip: Besides asking your Facebook or Instagram followers to enter your giveaway by following the link, ask them to also COMMENT when they do which builds social proof, post engagement and therefore circulation and excitement.
Loop Giveaways
Loop Giveaways are specific to Instagram, although variations can be run on Facebook. A loop giveaway is set up with a group of 15-40 boutiques and bloggers in a joint giveaway either for a large single prize, or multiple store credit prizes, with the intention to co-promote the giveaway on Instagram, asking their followers to enter the giveaway by following each shop or blogger in the loop. All participants post the same image and text, tagging the next the next boutique in a list of those participating and asking followers to follow the 'loop' by following each user in the loop until they get back to the account where they began. These giveaways run for 48 to 72 hours, and one 'host' gives the description, image, instructions and manages contacting the winner.
There are several great Loop Hosts out there, many of which have been discussed in our Facebook Group for Boutique Owners, along with links to find current Loop signups.
Pin it to Win it
Pin it to Win it giveaways are run on Pinterest (imagine that right?). They are designed to get shoppers pinning your items, circulating your posts and following your account. Typically, these giveaways are set up promoted on your Facebook group, page or email list, inviting entrants to visit your Pinterest account, follow you, and choose a product from a designated board of yours to re-pin to their own boards. To add an extra layer to the giveaway, you can ask them to comment on your post when they do.
To track the winners, you'll visit your Pinterest notifications or board analytics to see who's been pinning within your giveaway timeframe!
Quick Tip: Make sure users are pinning your in-stock, best sellers with great Pinterest sized images for your pins to go viral. If you're using buyable pins, even bettter!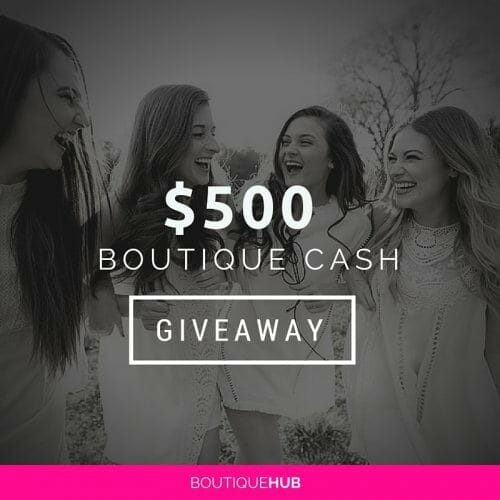 Giveaways to grow your Facebook Group
If you have a VIP group on Facebook, adding new members is a daily goal. The quickest and most efficient way to grow your group (along with pinning it to the top of your Page and boosting it), is to offer a giveaway!
Start by deciding what your prize will be and your rules. Remember the shorter and easier, the better! Typically, effective group giveaways are based on members adding a certain number of their friends to the group, and commenting on your post once they do. There are several variations of these giveaways, but the general pricipals hold true.
Quick Tip: You may create a group file that tracks the winners of your giveaways if you plan to limit how many times one person can win.
Quick Tip: Keep your giveaways simple, and mix up the rules and requirements each time. While some may award whomever adds the most friends to the group, others can be based on entries per 5 members added. Quality over Quantity!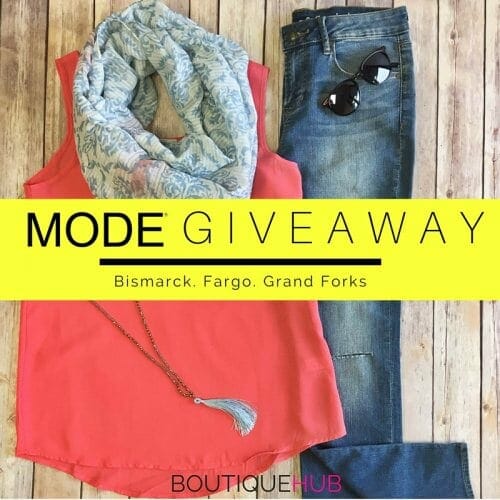 Facebook Like/Comment/WIN Giveaways
In our first blog post, we talked about this giveaway type as an engagement giveaway to keep your posts circulating. While that is the most effective use of this giveaway, these are also helpful to draw new fans to your page, especially if you team up with a small group of boutiques to cross-promote.
It's important to monitor Facebook's changing regulations on these giveaways which note that requiring someone to post something on their timeline, or tag a friend in a photo are not allowed. However, you're able to use these giveaways to ask for page likes and comments, and as a PS or end note to your giveaway, invite entrants to share if they love the prize (not as a requirement).
Quick Tip: Keep these giveaways short and to the point. Use all caps or break up text where necessary to highlight rules.
How are you effectively using growth giveaways?
There are new variations of giveaways we see daily as platforms evolve and new social channels emerge. Let us know what works for you over in our Facebook group, or join up with others in a current giveaway.
Cheers & #BoutiqueLove,
Ashley & The Boutique Hub Crew
PS – If you'd like to receive exclusive weekly #BoutiqueTips in your inbox, make sure you're on the list for our Boutique2Boutique news!