Increasing Customer Value: Boutique Packaging
Creating a memorable customer experience is a process that covers numerous touch points across a period of time.  For brick and mortar boutiques, there are far more opportunities to create a lasting branded customer experience than there are for ecommerce stores.
If you're in ecommerce, creating a deliberate, thoughtful, unboxing experience is one of the most important and direct ways you can either stand out among the rest, or simply fade into the crowd of online retailers and boutiques.
Perfect Packaging For A Boutique
Using the right packages and inserts can accomplish several key goals:
They can deliver key messages, for free
They can increase your social engagement and following
They can increase customer satisfaction and decrease returns
They can increase repeat purchases and Customer Lifetime Value
They can help move excess inventory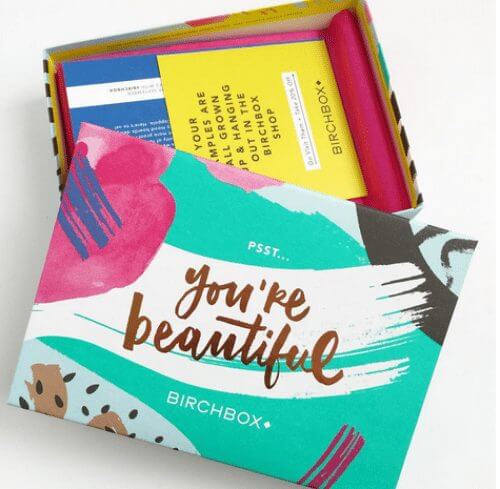 According to online research, customers are twice as likely to share a positive shopping experience when packaging is unique, or they are prompted by a clever insert.
Consider how many of your friends you've seen post online about Stitch Fix, Trunk Club or The Red Dress Boutique.  Taking the time to get it right pays dividends.
Packaging and Inserts generally consist of these main elements, although there are some unique variations.
Poly mailer or box
Tissue Paper
String or bow for wrapping tissue paper
Sticker for tissue or external packaging
Promotional Card
Receipt
Gift or Sample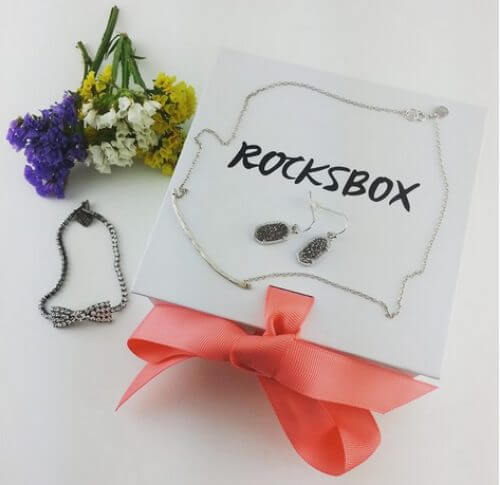 When considering your own packaging, or spending money on expensive mailers, take time to consider your overall brand messaging and appeal.  If you are a luxury brand, fabrics and finishes become very important.  However, if you are an affordable brand, thought should be given to preserving the cost of your supplies while still maximizing the appeal and utilizing unique touches.
Let's talk in specifics about the more underutilized pieces of the package, and how to create a branded unboxing experience that keeps customers coming back for more.
Discounts = Perfect Packaging For A Boutique
Perhaps one of the most common package inserts is a coupon for a future purchase.  When shoppers have a discount in hand, they are more likely to save that card for an upcoming purchase and consider you before purchasing at another boutique at full price.   Create a sense of urgency with your discounts and add a time period your discount is available.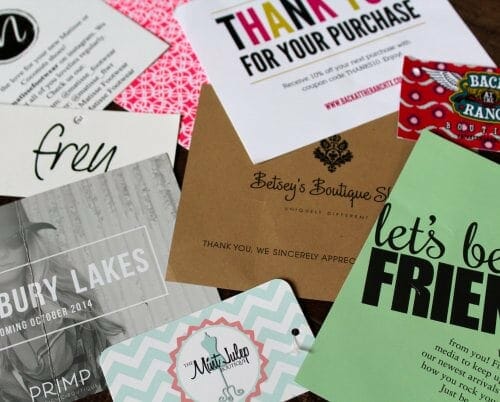 Want more Instagram engagement?  Ask for it with a specific call to action with your customers.  Simply sharing your social media links says nothing about what you want them to do, but asking for a specific action on social media does.
Invite them to snap a selfie of their new purchase for an additional discount sent to them via DM, or for a chance to win your weekly or monthly giveaway for customer selfies.  Consistency in giving props to your customers on social media will encourage engagement from future customers.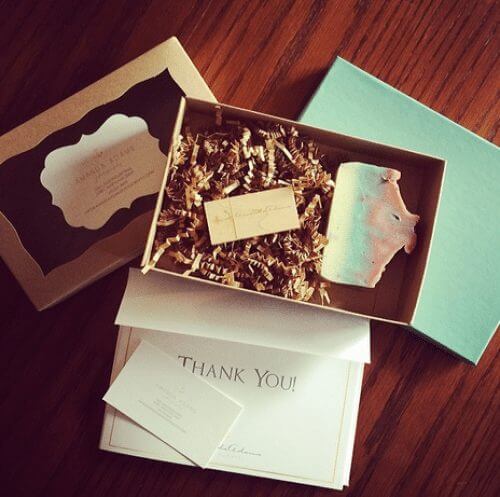 Everyone wants to feel special, like they've made a personal connection with your brand unlike a purchase from a big box store.  Handwritten notes are the perfect way to get personal. Whether it's a full note about a purchase and specific item, simply adding your customers name to a standard note, or a brief 'thank you' with a heart signed by the person handling your shipping – taking the time to make your customer feel special goes more than a mile in creating loyalty.
Want to take thank you notes to the next level?
Sending a random note to say thanks again or to check on how a purchase is working out one week or one month down the road is customer service at it's best.  Include a social media account for customers to leave a review, an email address where feedback can be given, as well as a discount code just to say thanks for being a customer.   Your customers will be caught by surprise.   The same is true for customer birthdays, anniversaries or holidays.
Have you ever purchased something online and been blown away that a free gift or sample product came with your purchase?  Whether it's an inexpensive pair of earrings, a koozie, bracelet or cosmetic product you sell, a surprise piece of merchandise can be a big hit.
Do you offer grab bags?  Offer to include a grab bag item to each order for a small upcharge at checkout or with a confirmation email.  $5 may give customers an unexpected surprise with order.
There are also seasonal gifts that are perfect to add in with orders.  Candy canes at Christmas, plastic Easter Eggs with coupon and candy inside or any dollar section seasonal item that you can purchase in bulk fitting to your brand.
How do you package?
Great customer experiences don't have to cost extra, taking the time to include well thought out package inserts, brief but clear return instructions, personalized touches and attractive packaging can take only a few more minutes, but pay huge dividends in happy customers, social media engagement and increased profits.
What memorable unboxing experiences have you experienced?   Tell us about packaging you love in the comments.
Are you a boutique owner looking for tips to grow your business and others in the business to network with?  Join the conversation in our Facebook groups for boutique owners. 
Don't miss a story! Get on our VIP list of readers looking for the boutique style dish weekly. You'll even get 20+ exclusive boutique deals and coupon codes when you sign up!  See you in your inbox!