Pinterest is visual – 72% of its users are female, and Fashion is in the top 2 categories users pin….are you using Pinterest to drive major traffic to your boutique's e-commerce site? Here are 8 quick tips to build a better Pinterest profile for your brand and reach new customers.
8 Ways To Build A Pin-Worthy Brand On Pinterest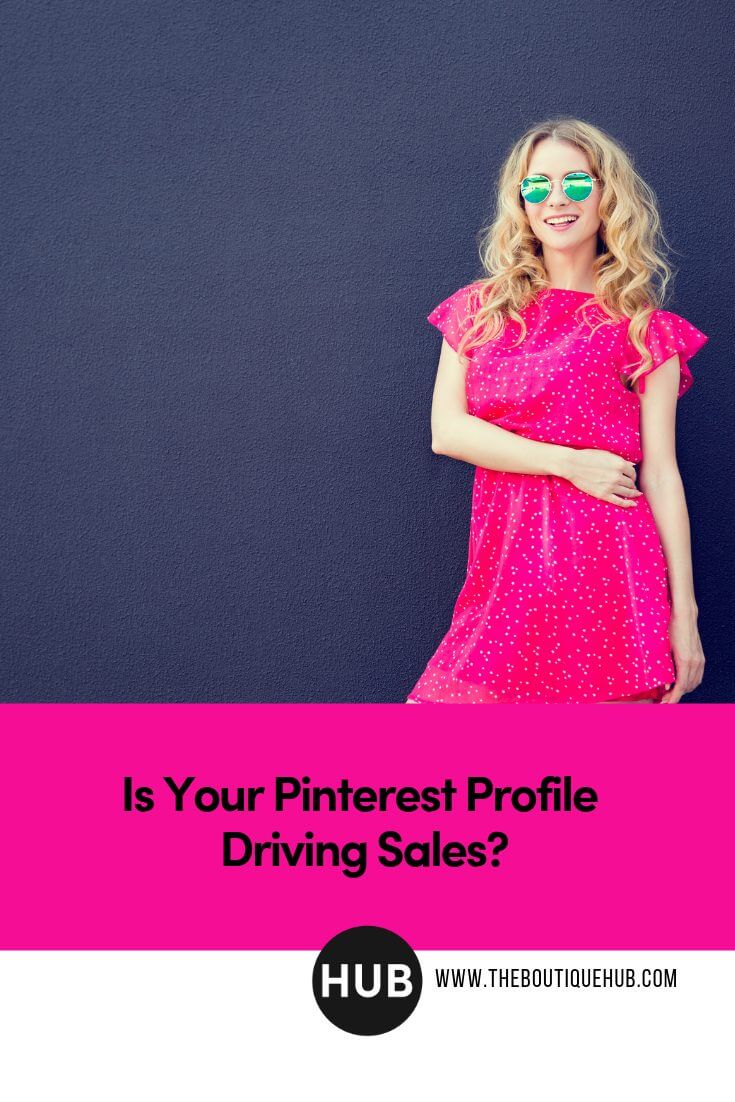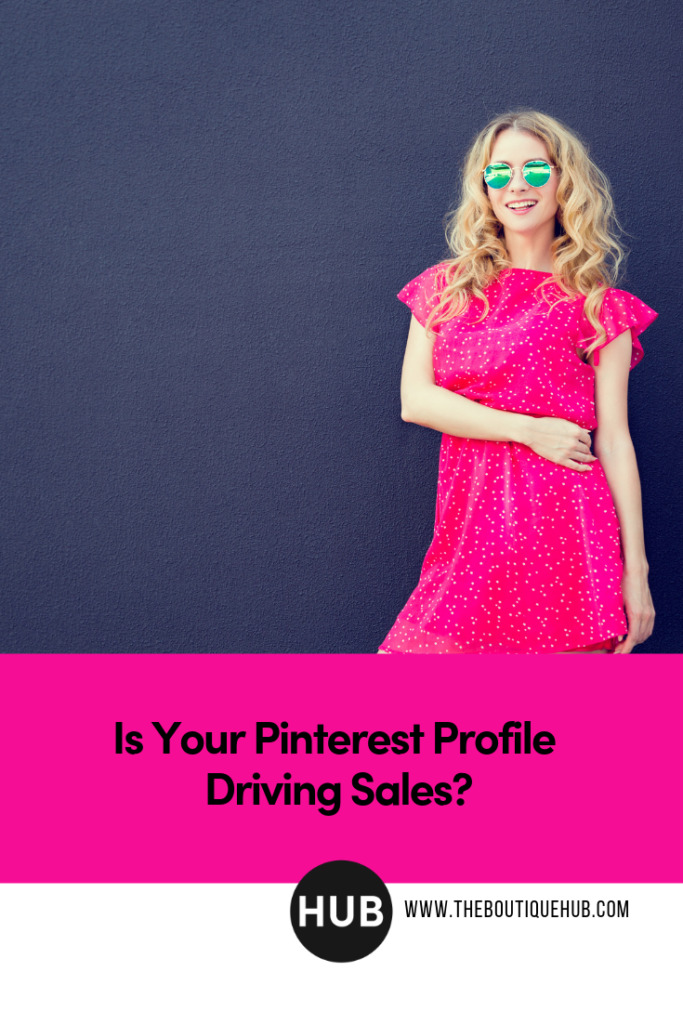 1. Content
What are you pinning to your boards & how many boards do you have?
Sharing content from your boutique is a great way to introduce users to your style, find your latest products and generally get to know what you're about – so make sure you're also pinning fashion-related content that your users find interesting. You can also use Tailwind and group boards to curate niche content and increase your reach.
A good rule of thumb is 1/3 of your own products, 1/3 style-related pins and 1/3 entertaining or inspiring pins that your followers will enjoy.
2. Descriptions
If you're sharing pins from your website, this will auto-populate for you, but if you're sharing other content or taking a look back at older pins, make sure you have a relevant description that leads users back to your website.
Pinterest functions in keywords, so think about how users search for content you're adding either as pins or boards, and use those keywords in your descriptions, board titles and board descriptions.
3. Be Organized (this is Pinterest after all)
Break out your content to make it easy for users!  You're better off to have 4 distinct boards for each season rather than lumping all of your styles into one board titled, "Our Style."
(Shhh. it's a secret)  If you're just starting a new board, utilize the 'secret' feature so it doesn't go live until it's ready to be seen.
Do some of your new arrivals fall into more than one board category? Great – pin a maxi dress to 'NEW ARRIVALS'  at the begginning of the week, and to 'MAXI DRESSES' three days later.  Keep your content fresh and relevant.
4. Re-arrange Your Boards
Did you know you can drag and drop your boards so the most relevant ones are listed first?
Keep the boards you want people to see at the top of your page and the more unrelated, out of season boards towards the bottom of your profile.  This is also a great opportunity to keep the cover photos of each board fresh and click worthy!
5. Follow Others
Just like any other social network, the more active you are, the more your content and profile are circulated and suggested.  Find brands you carry, boutiques you admire and bloggers with style to keep a feed of fresh content (outside of your own) in your feed.
6. Photo Quality
This is the biggest driver of followers to your site or any boutique. The ideal picture size is 736 pixels wide x 1200 pixels high. Your photos should be close up, bright, and showcase your products.
While pictures of clothing items arranged on the floor go well on Facebook, close-up photos of real models (with or without faces) are best for clothing on Pinterest.
Photos have to be eye catching so users will quickly react and pin your content.
7. It's worth your Time
The average user spends 45 minutes per session on Pinterest (usually late at night) vs. about 12 minutes on Facebook.
They are looking for content that inspires them, so make sure you're setting aside time a few days each week to keep new content on your boards. Just like other sites, recently pinned content is what users see in their homefeed, so you have to be active for your users to see your pins.
8. Be Social & Share Inspiration
Let users on your other social media channels know you have a Pinterest page worth following. Use it for outfit inspiration, how-to's and even contests for your shoppers.  Besides sharing your new merchandise on other socials (remember the rule of thirds?), you should have an endless supply of content ideas from Pinterest.
Find street style people love and recreate it with your own inventory, find trending items fashion mags are sharing and post those next to the items you have in that category on Facebook. Use Pinterest to create tips, inspiration and relevance on other channels!
Happy Pinning- oh and would you follow us?
Do you want more boutique markeitng tips? Get our Boutique2Boutique e-news, we'll keep your inbox happy without bombarding it!
Thanks for sharing the #BoutiqueLove,
Ashley + The Boutique Hub Crew, XO