The Boutique Hub Membership
A COMMUNITY OF SUPPORT, STRATEGY, EDUCATION, AND GROWTH​

Save time, effort, and money in your business, by learning from & collaborating with vetted & trusted retailers from around the world. Access expert education, live support, vetted wholesale brands, trusted tools and in-depth industry news & education.
But most importantly, The Hub is a movement, of small businesses supporting one another in COMMUNITY over COMPETITION where together, our industry is stronger.

WHAT'S INCLUDED IN YOUR MEMBERSHIP
Expert Training Library & Workshops
Social Media content, calendars & more
Find answers to your business questions
Resource lists & community groups
Direct access to the best wholesale marketers.
Discounts on supplies, trainings and softwares.
Join the largest & most trusted boutique retail community in the world.
The community you've been looking for.  Connect with fellow retailers of all types (apparel, children's, gift, home, specialty & more), and all sizes who simply get it. In Community Over Competition, find daily support, live training, trusted wholesalers, service providers, and the tools, whether online, in person, or on our app that you can count on for your next stage of growth.
Boutique hub membership includes:
Choose how you want to pay:
Retailer
Yearly Membership
Save $180 annually!
$
24
Per Month (Billed Yearly)
Retailer
Monthly Membership
Every tool you need, in one place.

WHAT'S INSIDE YOUR MEMBERSHIP
Take a sneak peak of the member content that's available with your membership like planning your content daily with our member content calendars, connect daily with thousands of retailers or wholesale brands at your level in our niche Facebook communities & app and access our Hub supplemental insurance policies or special offers from partners.

100+ easy to implement, step-by-step trainings that produce more customers, more sales, and more excitement.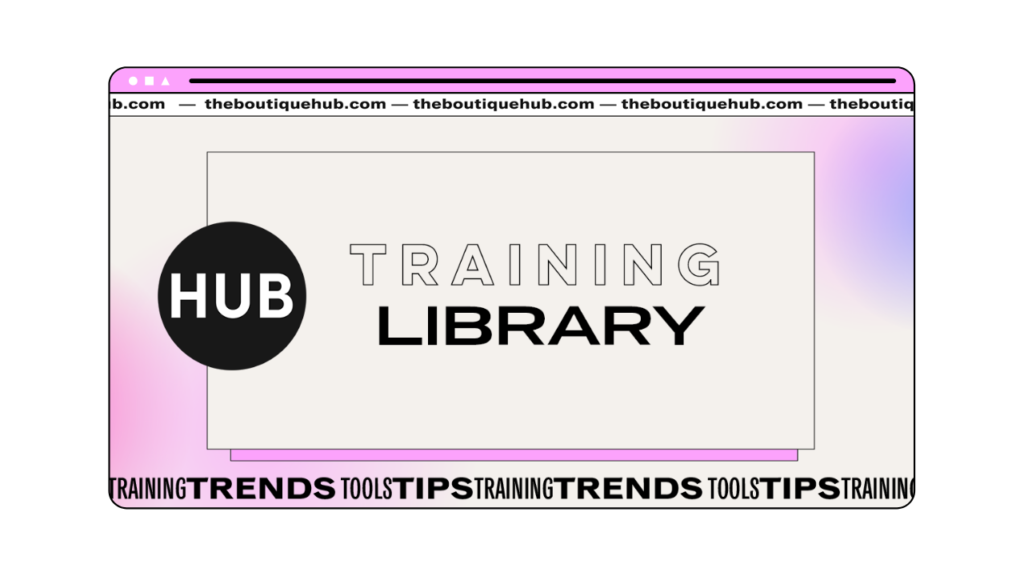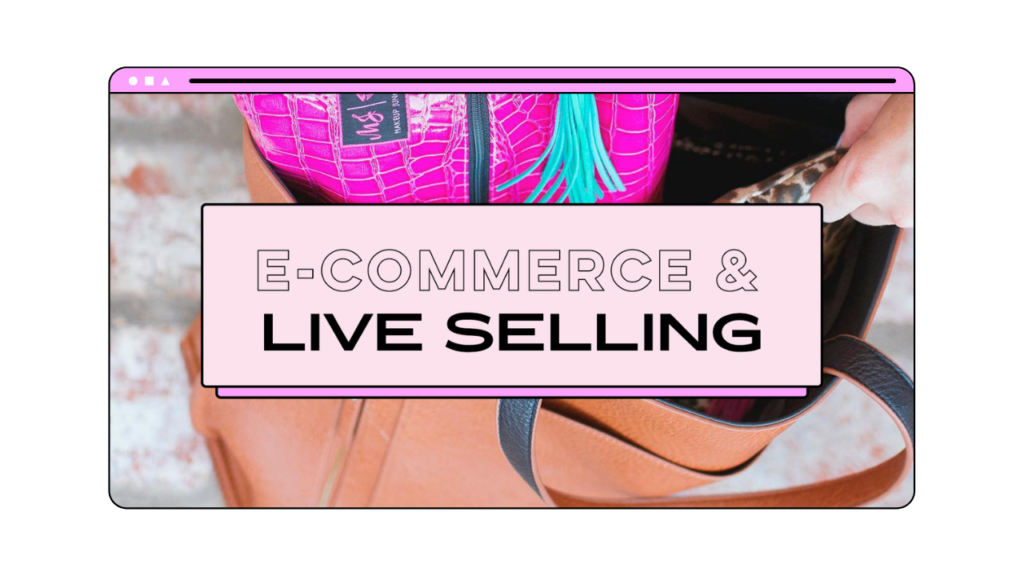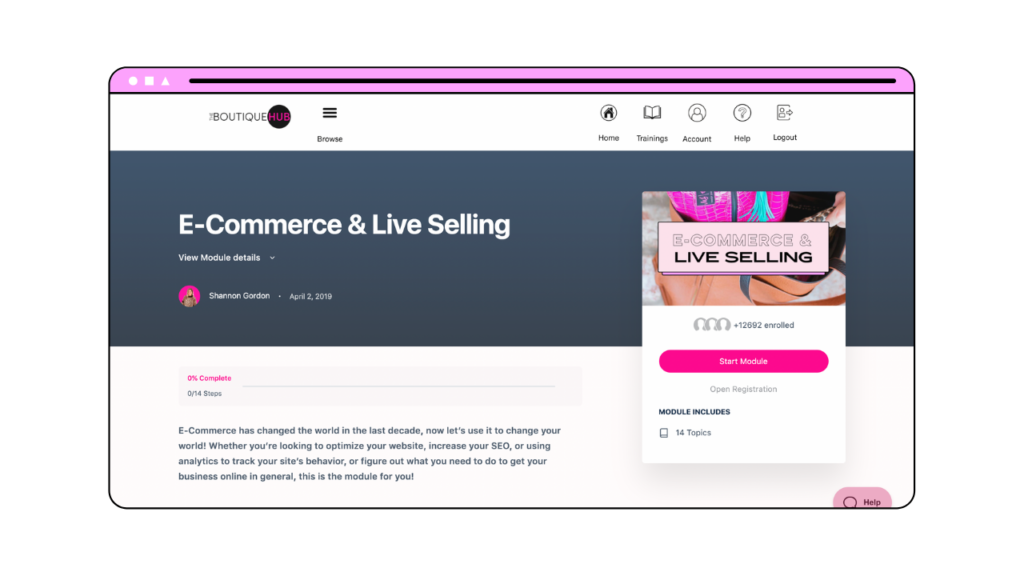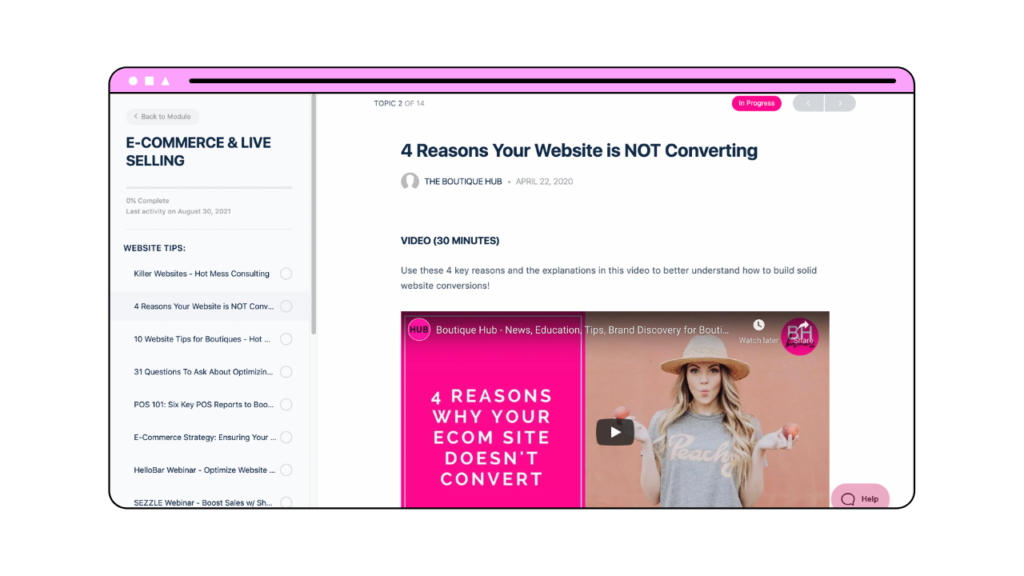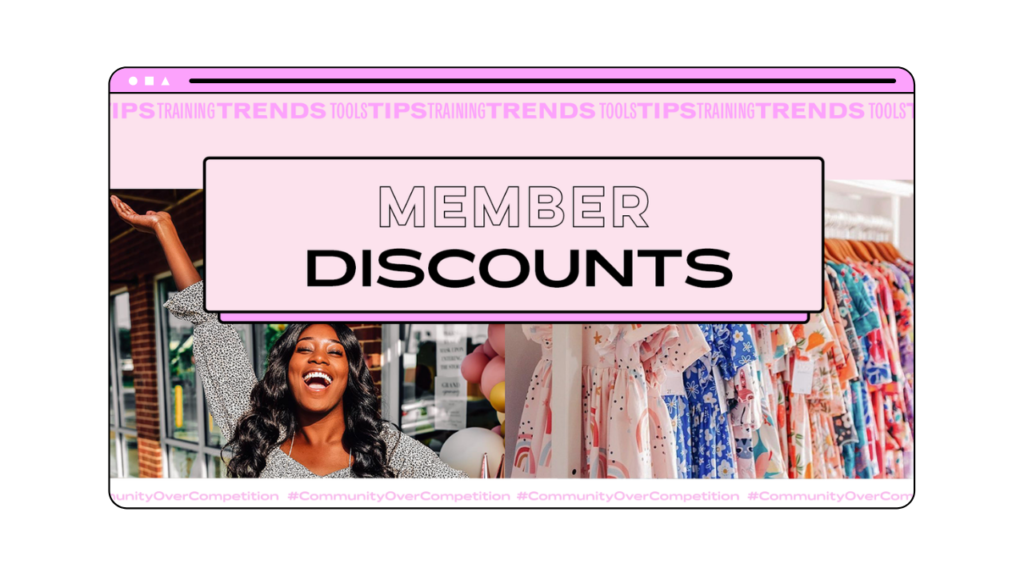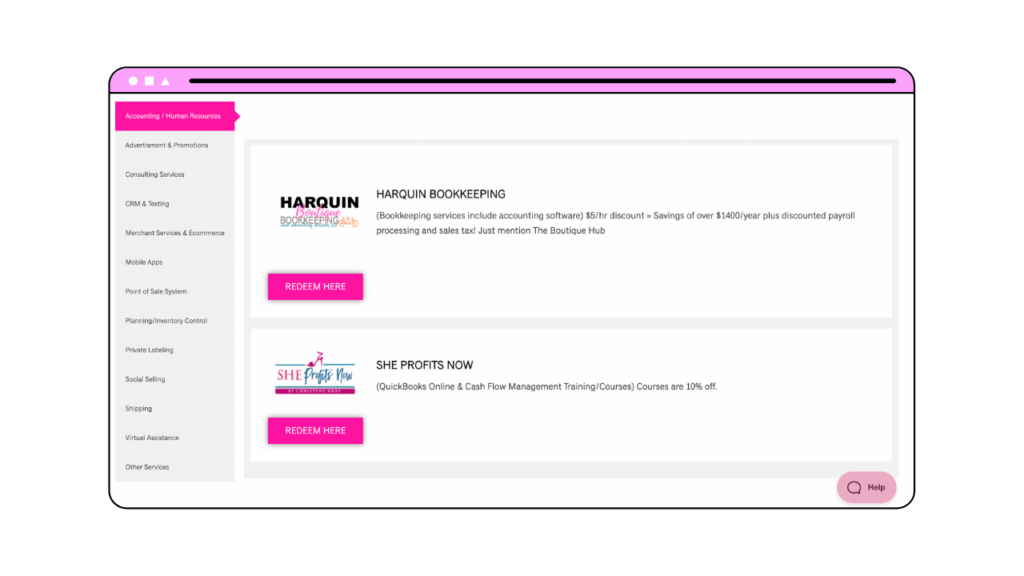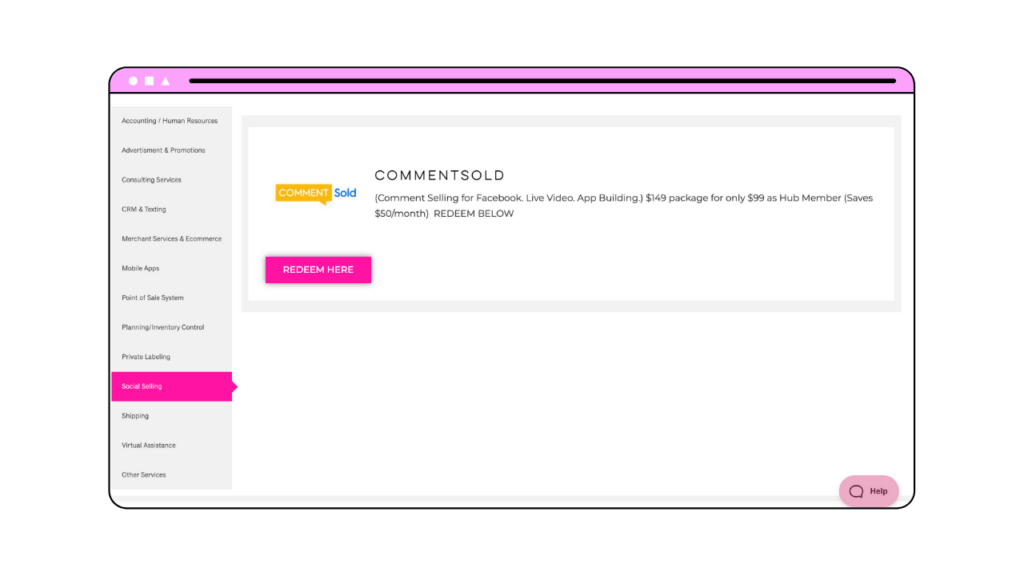 Exclusive discounts on office supplies, shipping, software, and advanced training courses (this single perk will pay for more than your entire membership).
Our members-only Facebook group is made up of 8,000+ skilled and knowledgeable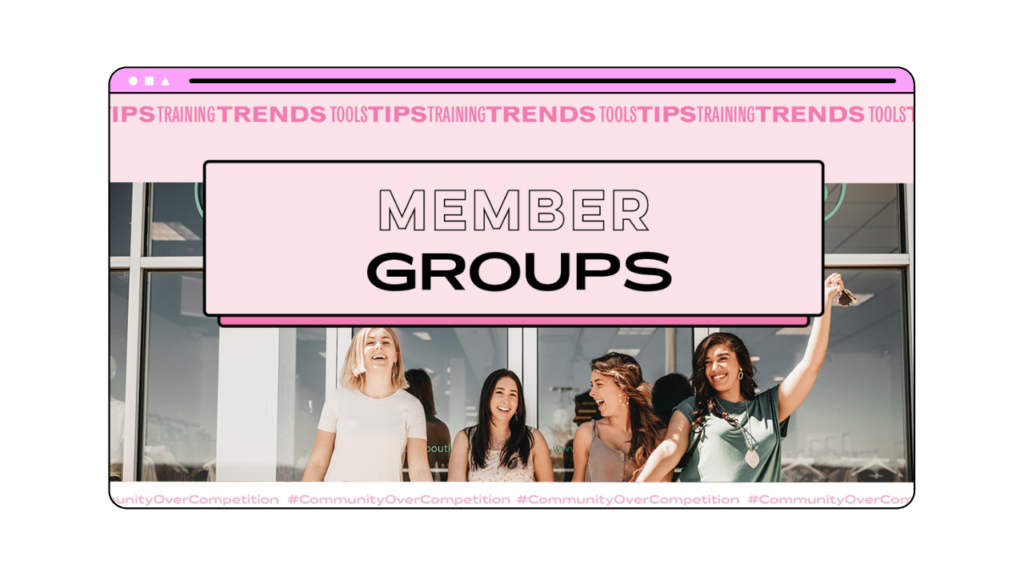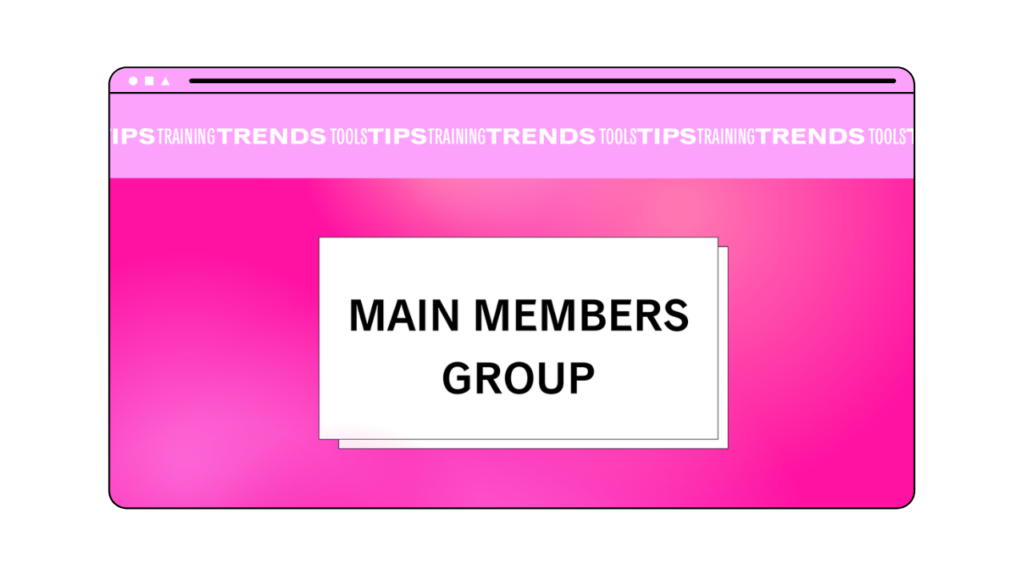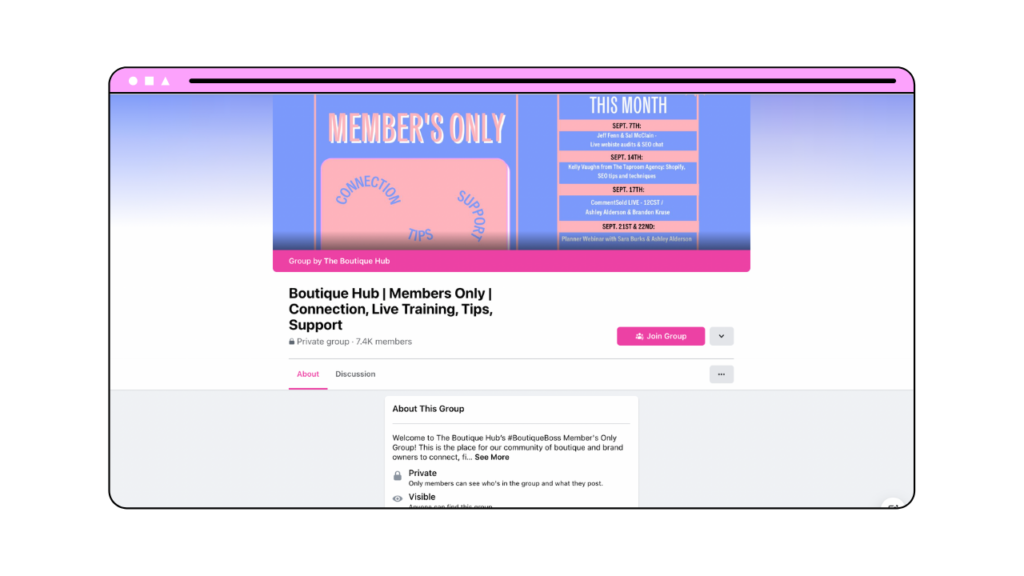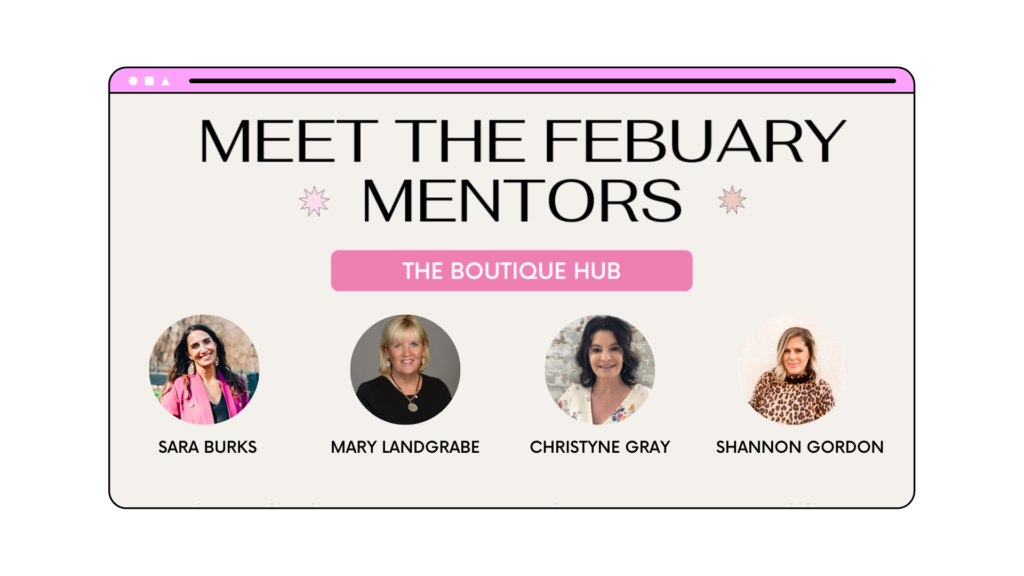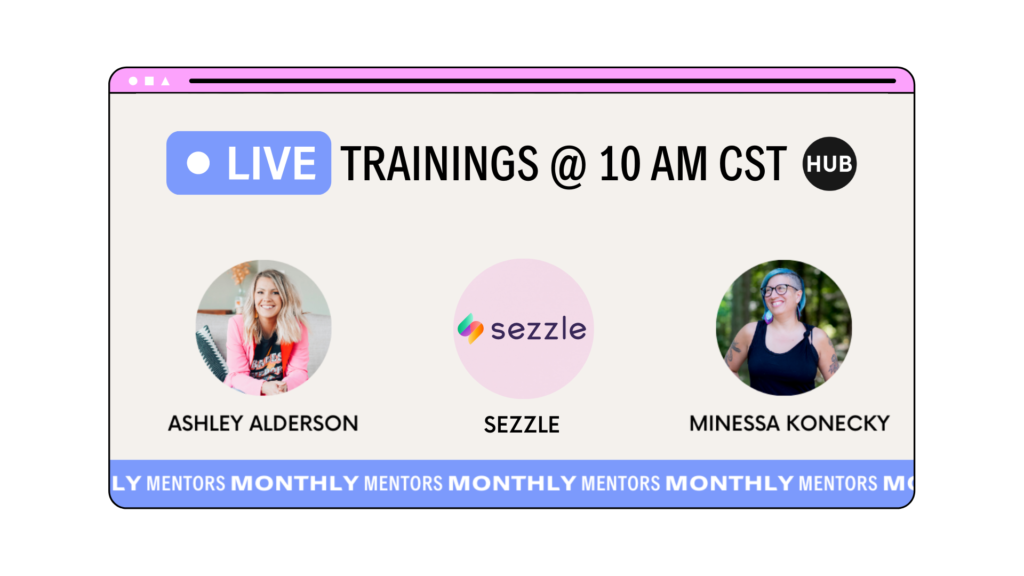 Tactical Workshops that keep your Retail Boutique growing. Each month we will hold in depth online workshops on a specific topic that you can attend LIVE on Facebook.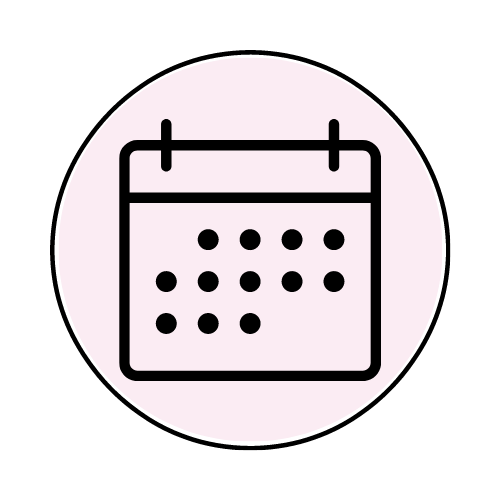 Daily content calendars, promotion ideas & engagement library to help you build traffic to your business, daily.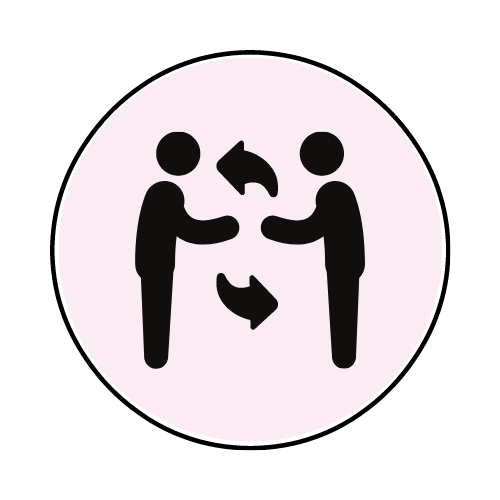 Buy, sell or find new inventory from fellow members with ease. Monitored for trust daily, shop or sell overstock with confidence.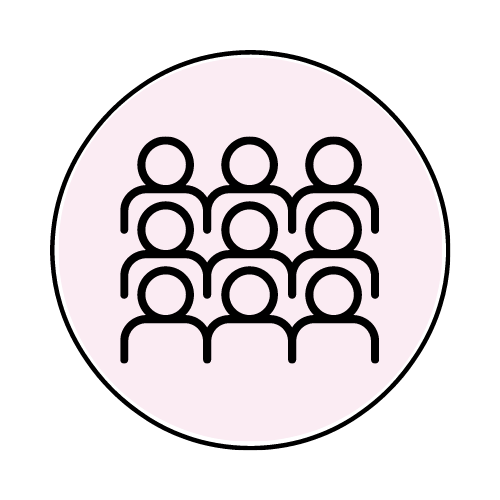 Connect with fellow business owners and brands in person at our events, including The Boutique Summit, the only business conference just for you.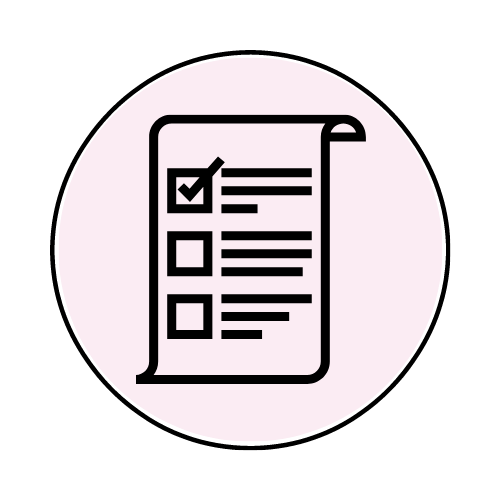 From member insurance, perks, resource lists, vetted partners or special tools like the BoutiqueBoss Planner, built just for you.

OUR VERY OWN WHOLESALE MARKETPLACE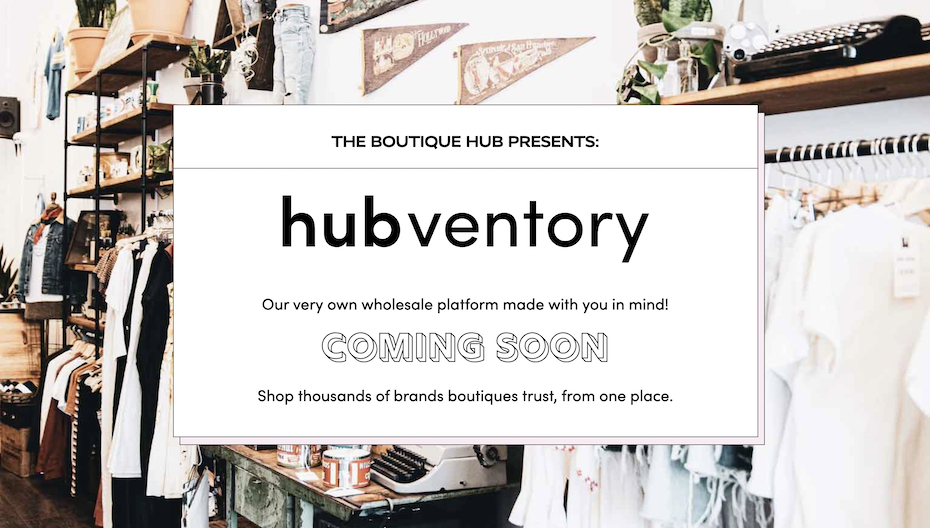 Hubventory is wholesale created by the industry, with your business put first. From easy Shopify integrations & uploads, collaborative inventory planning boards, personalized feeds, honest pricing, instant member savings, and education.
Don't Just Take
Our Word For It...
Listen To What Current Hub Members Have To Say
"A Community Of Girls That Can Help Me Out"
Ever feel like you are building your business alone? The Boutique Hub is where you join arms with other motivated and inspirational boutique owners.
"The Boutique Hub Has Given Me Access To So Many Businesses and Vendors."
It can be difficult to find the vendors and the advice you need to start a boutique with a BANG. The Boutique Hub is the central meeting point for every boutique owner looking for the best vendors and the top strategies in the retail industry.
"I Love Everything In The Hub"
What if your boutique business is not a success? We all have that pesky little thought in the back of our minds. The Boutique Hub is the one place that can provide answers, strategies, and support to give you confidence for the road ahead.
EVERY TOOL YOU NEED, IN ONE PLACE. JOIN AS A RETAILER NOW!
RETAILER
Yearly Membership
Save $180 annually!
$
24
Per Month (Billed Yearly)
RETAILER
Monthly Membership
Every tool you need, in one place.
Community over Competition
ARE YOU READY TO PLUG YOUR BUSINESS INTO THE HUB FOR THE RETAILER INDUSTRY? LET'S GROW.
Inside the boutique hub membership we…
EDUCATE
SUPPORT
STRATEGIZE
IMAGINE
PROFIT
Your dream boutique is only moments away.
— AshleY ALDERSON
CEO OF THE BOUTIQUE HUB
THE BOUTIQUE HUB CATERS TO BRANDS TOO!
FIND OUT MORE DETAILS ON BECOMING A WHOLESALE BRAND MEMBER.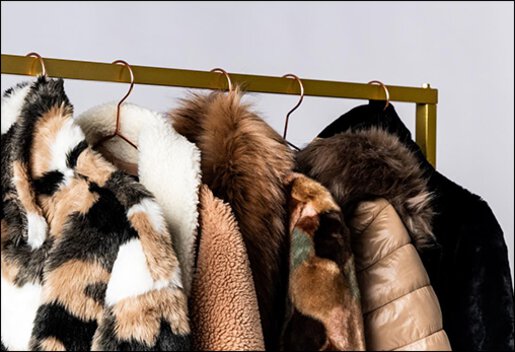 Are you a brand?
Have a product or multiple perfect for selling wholesale to boutique owners?
Got #BoutiqueBoss Questions?
We're Here to answer them