Your Wholesale Brand connected.
Join the community at The Boutique Hub & Hubventory.
Two Sites, One Mission ... Your Success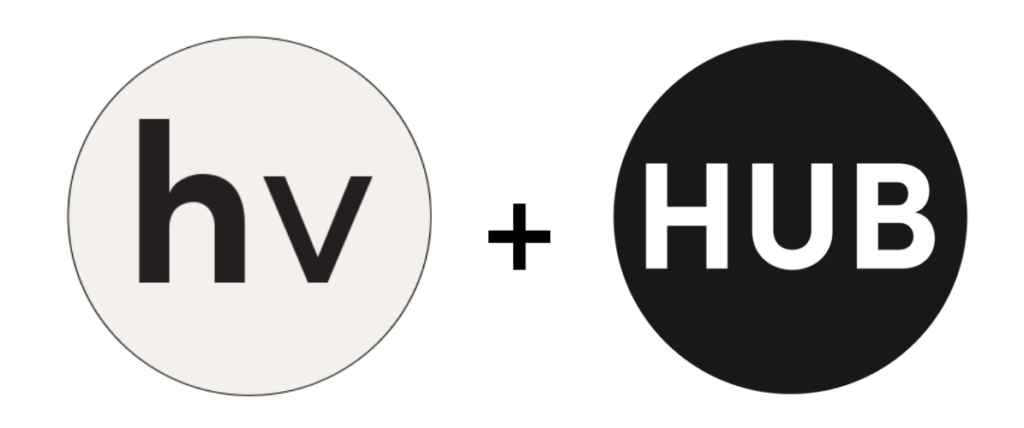 Join the community at The Boutique Hub & sister marketplace, Hubventory.
Connect & promote your products with thousands of vetted retail boutiques of all types in The Boutique Hub community, Hubventory marketplace, and market events while accessing the latest business training needed to grow your brand.
Sell on our wholesale marketplace, Hubventory
Reach thousands of new buyers. on the platform built by the industry, for the industry.
Sell your products instantly on Hubventory with an easy csv import or Shopify integration.  Reach buyers around the world, daily.
Where wholesale meets the creativity of Pinterest + smart open-to-buy plans for buyers.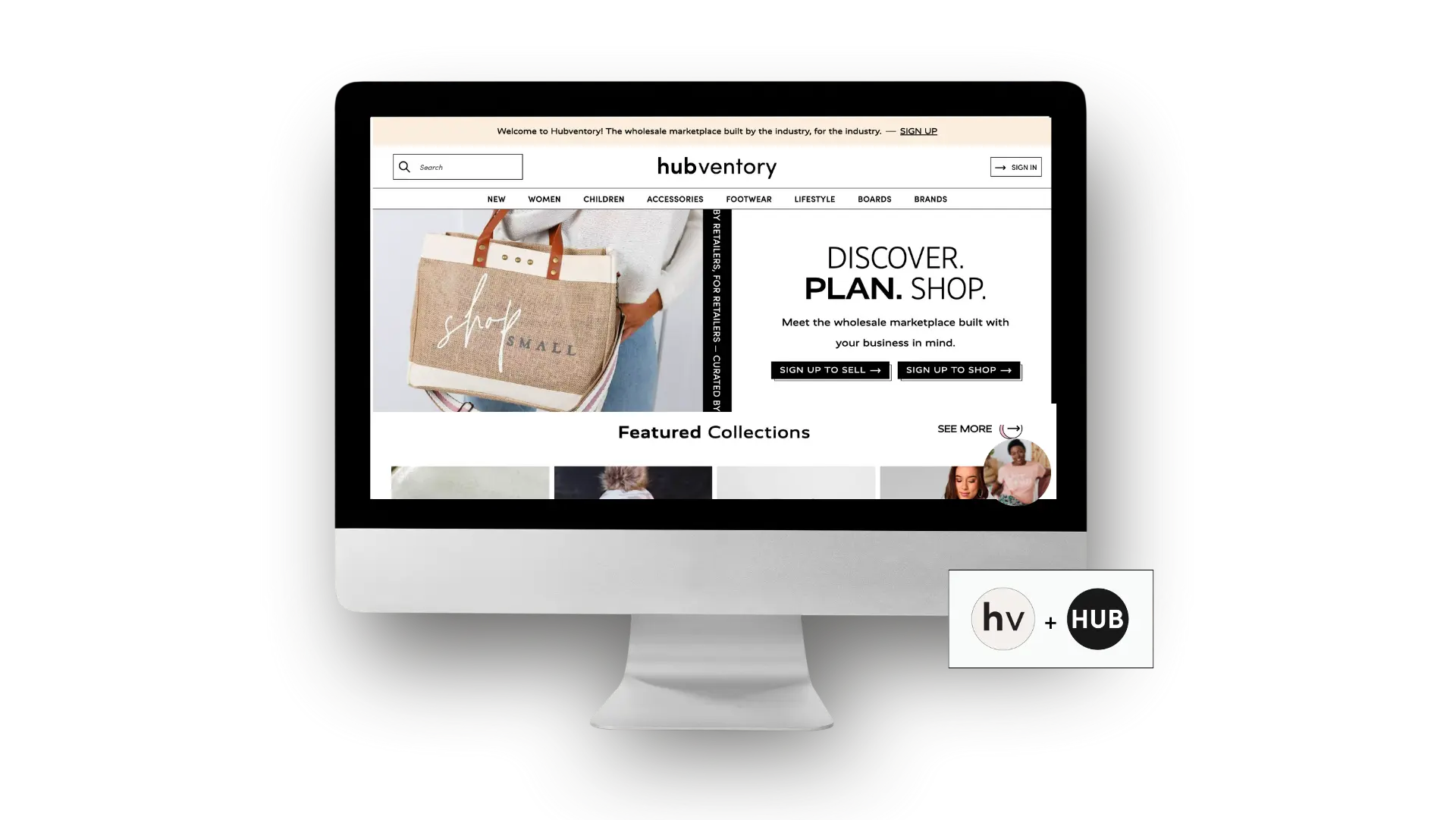 Build relationships with retailers beyond the sale. Collaborate, connect & grow with the industry.
A community that has your back, anytime.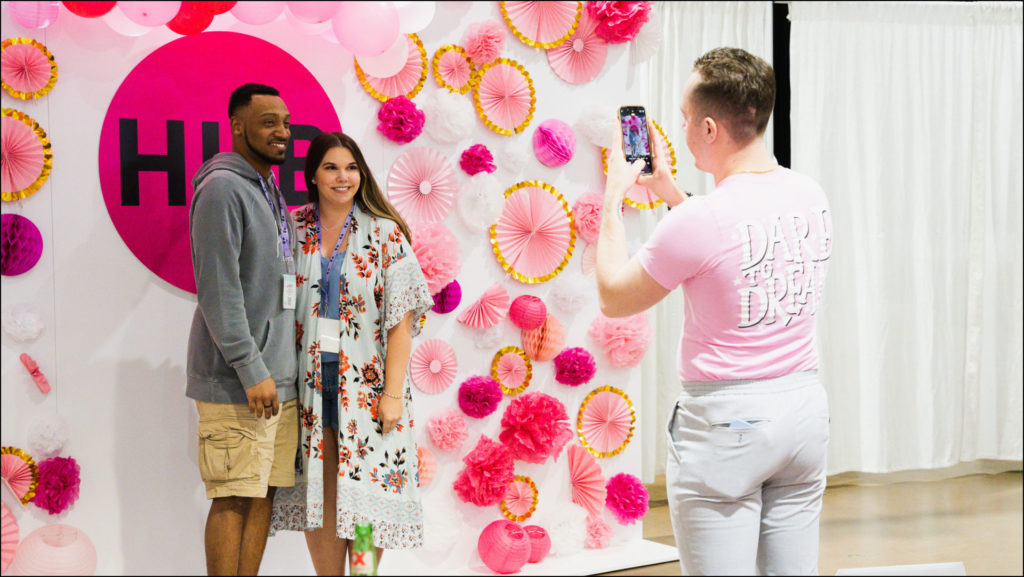 Get noticed at market as a trusted Hub member with signage, must-see lists & events.
Showing at a tradeshow can be a major undertaking, let us help drive more traffic to your booth with our trusted community signage, features in our lists, publications & events.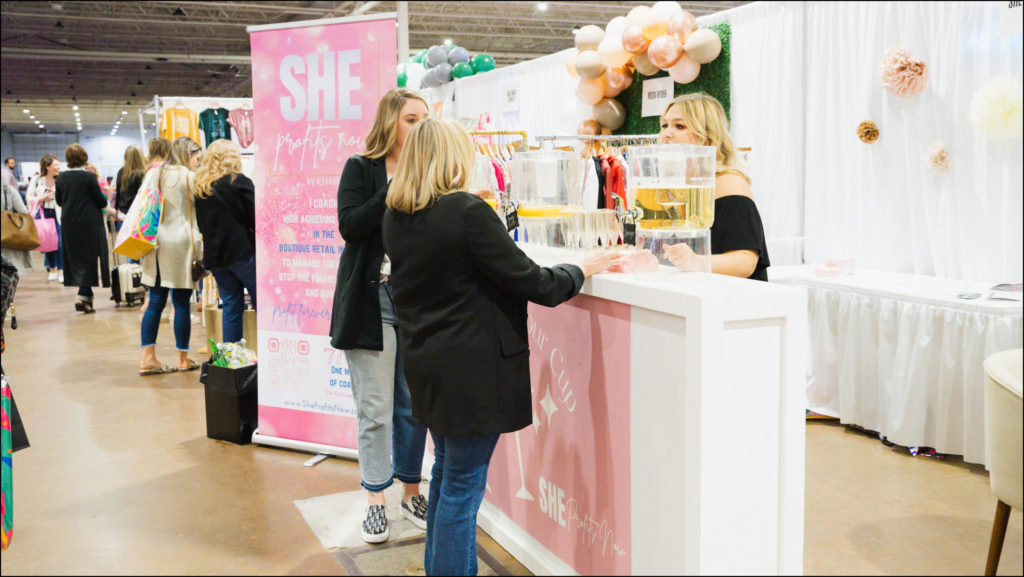 Meet Your Boutique Hub Wholesale Experts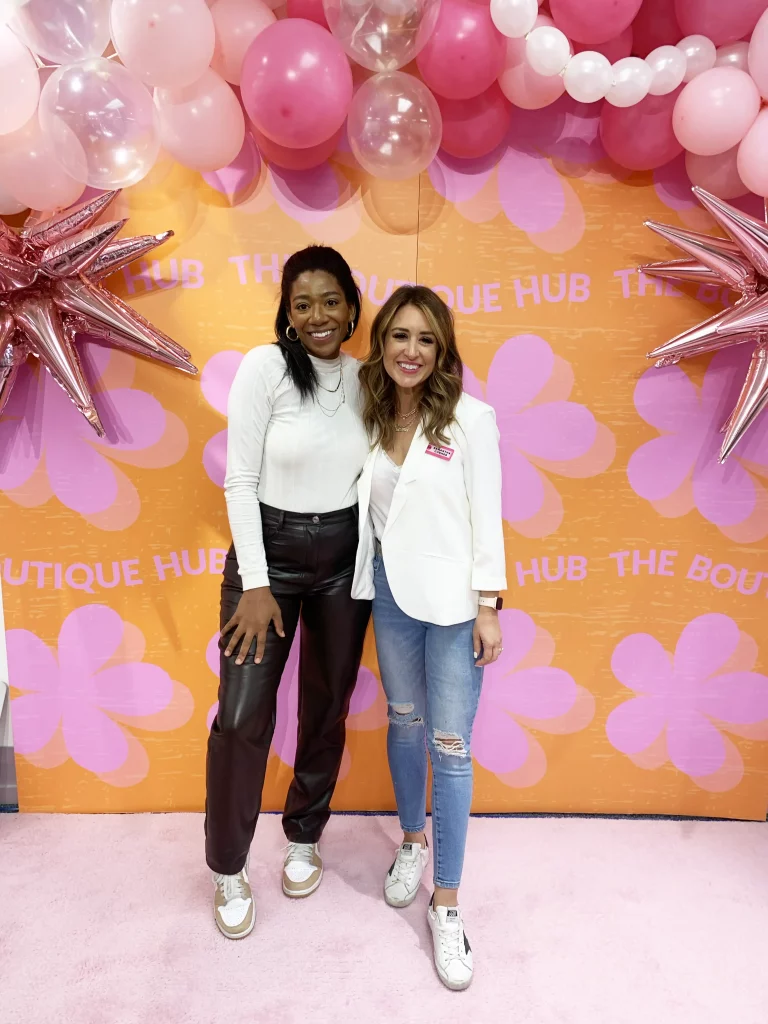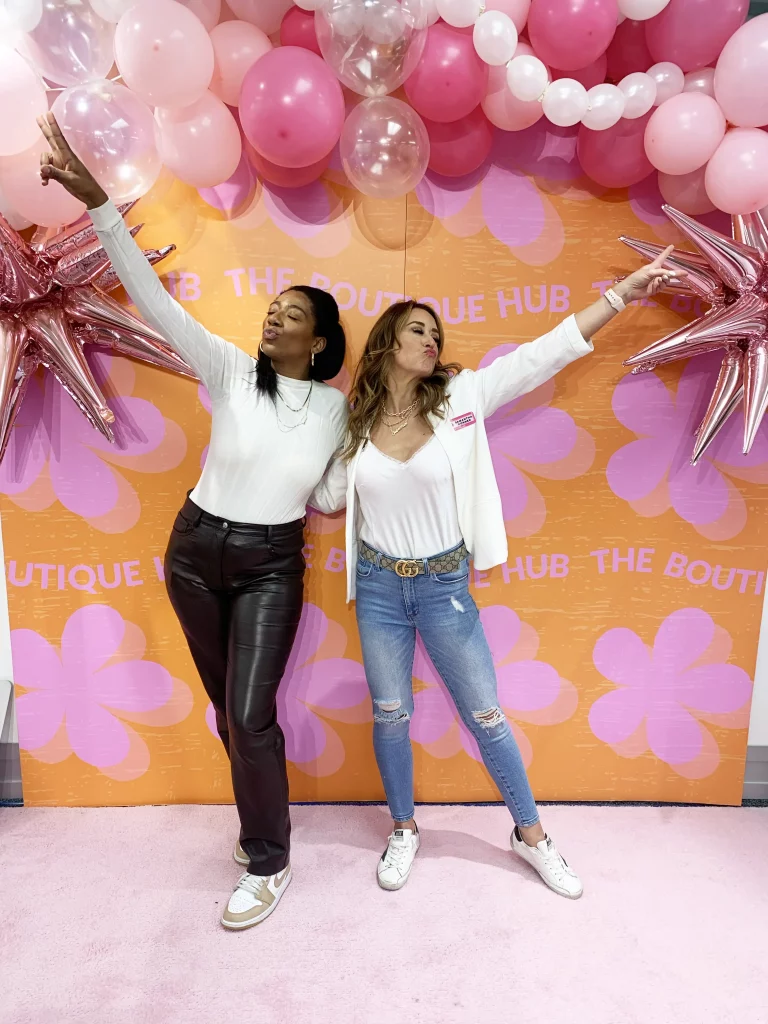 Samantha Conner & Maya Mitchell
Samantha is the Director of Wholesale at The Hub. She helps Brands navigate the wholesale market by connecting them with vetted retailers, sharing industry-specific tools, and curating a community of peers in business. She brings a unique perspective to the Hub that comes from her experience as a designer/owner of an apparel line and sales representative in an apparel showroom at the Dallas Market Center.
Maya is a Wholesale Brand Representative at the Hub. Maya spent the early years of her career working in New York City for high fashion brands. Throughout her career, Maya has experience being a designer/owner of an apparel line, a stylist, an account executive, and a sales representative in apparel showrooms. Her passion in this industry is assisting brands and boutique owners in finding the right product mix for their clients in turn, helping them exceed their goals.
Together these two help boutiques and brands thrive in the retail wholesale market space. Below you can find the many ways our Wholesale Experts can assist you!
Find answers to your business questions & new ideas daily.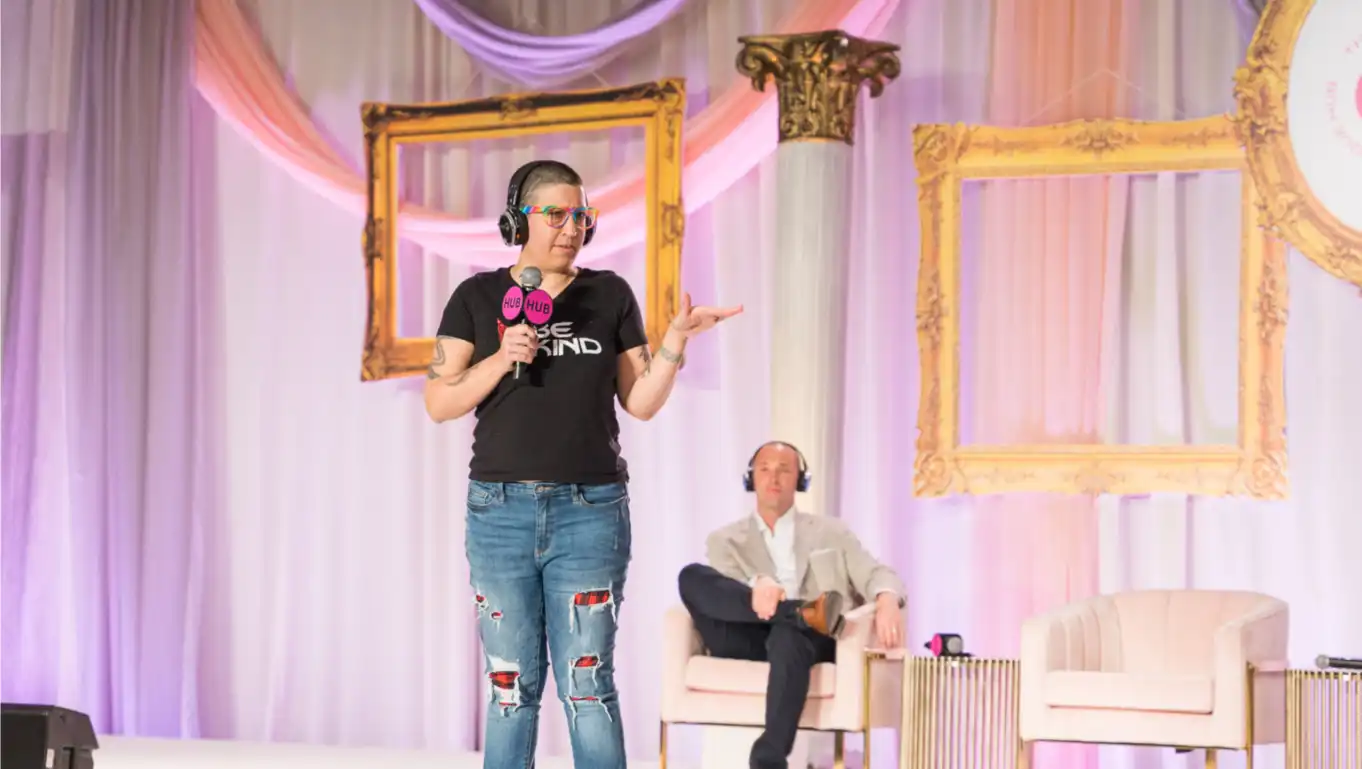 Live Training
Want to always have a mentor in your back pocket? Grow faster when you learn from the best! Each week learn from top industry experts and fellow wholesalers about what is working right now.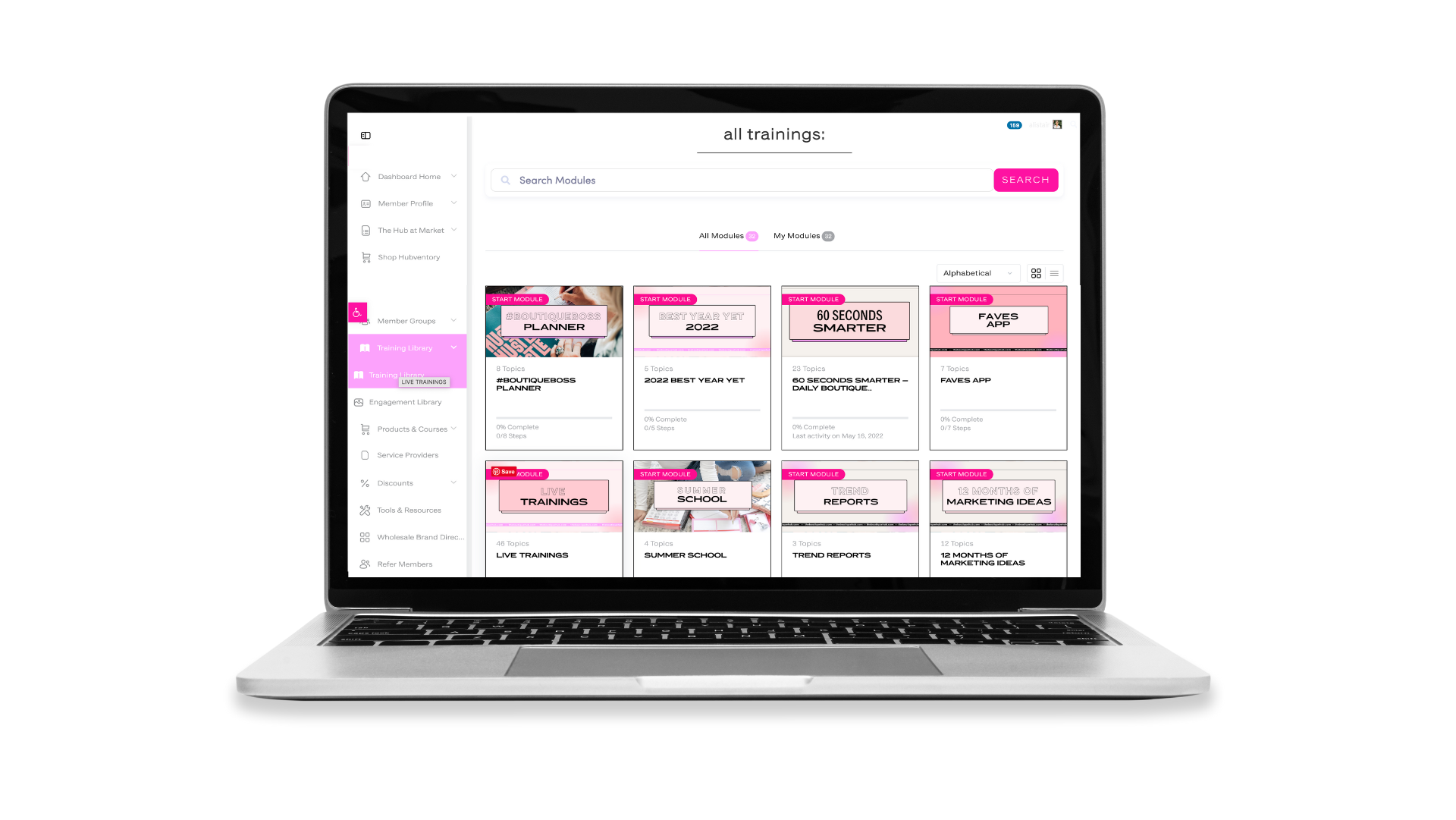 From Facebook Ads, to team building, content creation, Instagram, TikTok, financial reports and more, use these templates, live recordings and cheat sheets to grow your business.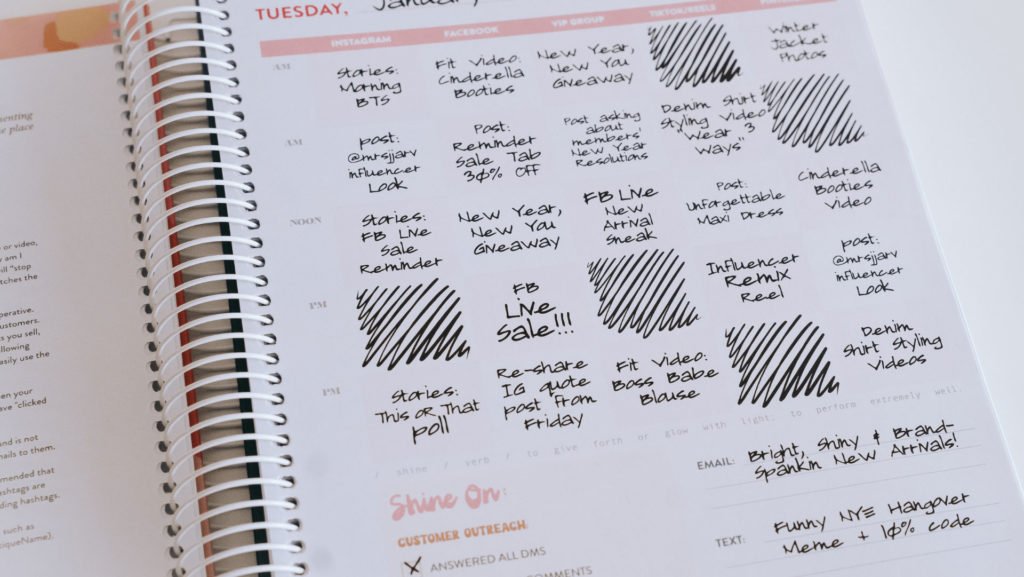 Content Planning
Map out engaging social media content retailers will engage with , using content calendars and templates from the Hub.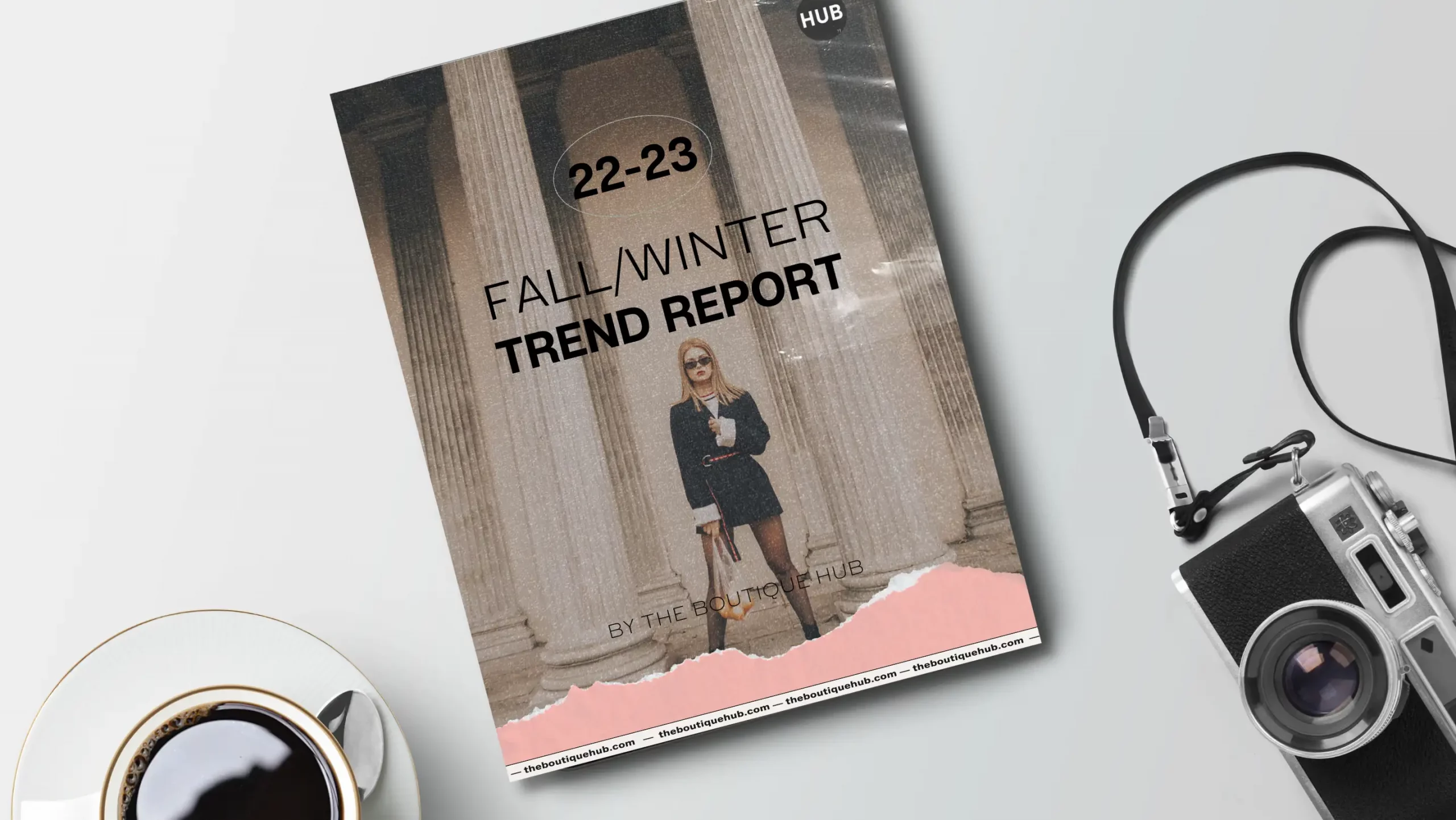 Be in the know with the latest apparel, shoe, accessory and home trends curated by the Hub.  Feature your products to thousands of retailers in the report and supporting feature collections.
Annual
Membership
0% commission on Top 50 customers on Hubventory

5% flat commission on Hubventory Sales

Instant Hubventory Payouts & no hidden fees

Tradeshow Promotion Year Round

Social Media Promotion to 75K Retail Audience

Weekly Live Wholesale Business Training

Wholesale Training Library

Wholesale Content Calendars

Exclusive Member Discounts & Savings

Access to Supplemental Health/Vision/Dental Insurance

Engagement Graphic Library

Opportunities for Live Sales, Boxes & Takeovers
Are there members with stories like mine?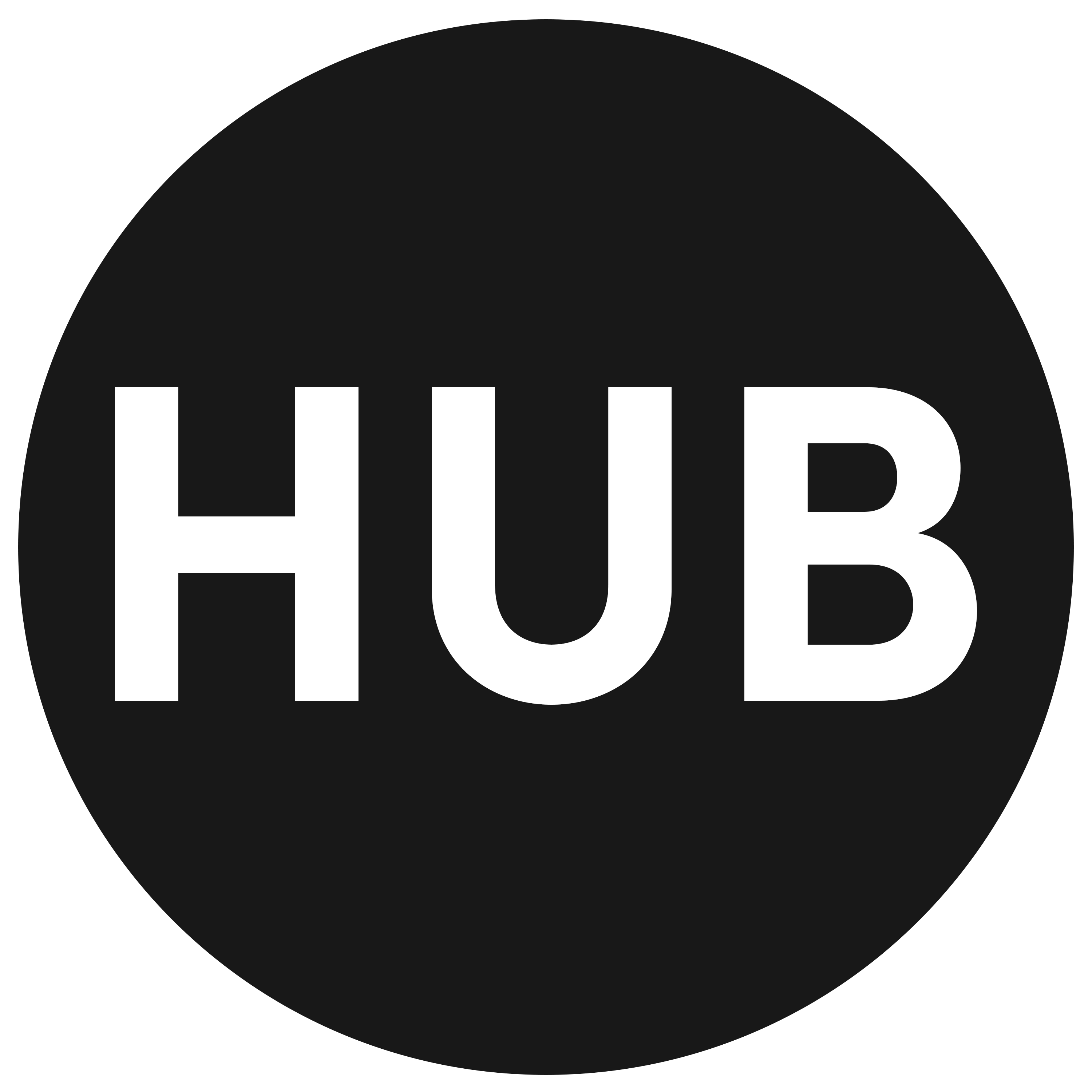 Heather D.
I think what you are doing was such a missing link in this industry for so long! Aside from the support you provide to boutique owners, you are working to connect stores to the brands they carry. You are lifting the mask so we can see each other as faces behind the brands and the boutiques even in an online forum.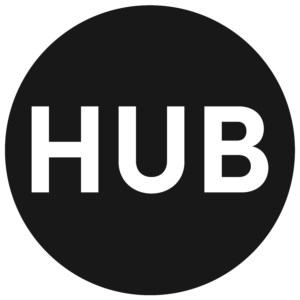 Carol B.
"BHUB has been a HUGE blessing for me!! It changed the way I saw my business and opened up my eyes to a much bigger vision! LOVE the FB Groups! Such a great opportunity to showcase our products to Boutique Buyers as well as a great way to learn and connect with others! To top it off you have people that truly care about each of the BHUB members & pour into you in any way they can!"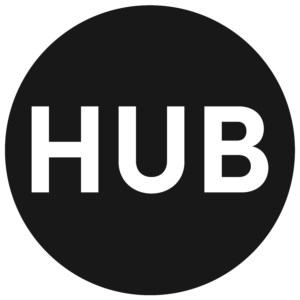 Eric S.
"What a great idea for the Hub to spotlight its vendors with the Boutique Hub Live segment. We had a great experience from start to finish. Best part is the results; customers went straight to our website to purchase items featured in the video. We were also able to send line sheets to those that requested and it's just great to get in front of customers that don't have the opportunity to attend market. Overall a great opportunity and we'd do it again."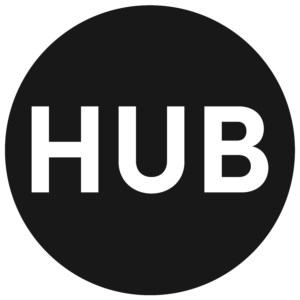 Ashley C.
How much I've allowed myself to grow & flourish since joining the HUB. It's not everyday you find souls who cheer you on and steer you in the right direction & I know, I wouldn't be here without you guys! Love & Thanks to all of the team! Let's GROW again!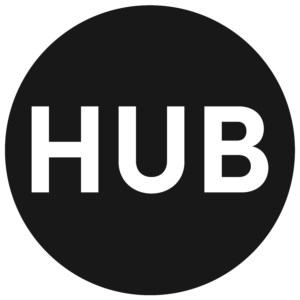 Sara A.
People buy from people- Ashley taught me that! We have loved the relationships we have built within the hub and are so excited for this platform! It's going to be an amazing tool to create even better relationships with retailers!