Selling products through streaming video is the new reality for e-commerce brands. Given its success over the last few years, we know for certain that live selling is more than just a trend. Consumers demand interactive, immersive virtual experiences, especially as the world has shifted to a more digital way of being. Retailers that comply have seen staggering levels of success using video as their new and engaging way to reach shoppers.
During a Single's Day live stream in China, the e-commerce platform TaoBao Live brought in $7.5 billion of total transaction value in only 30 minutes.
Livestream e-commerce began in 2016 in China, mixing live video with social platforms to allow viewers to immediately buy the products they saw in the stream. In 2020, as brick and mortar retail shops closed their doors due to COVID-19 restrictions, China hit records numbers with a third of its web users (approximately 309 million people) tuning it to watch live streaming e-commerce videos. As offline sales began to diminish, virtual live sales events only ramped up.
China may have started the live video selling trend, but the United States is quickly catching up, and consumers have adapted to this new way of shopping. According to eMarketer, the United States has the second-largest retail e-commerce market in the world, behind China. In 2022, livestream e-commerce is forecast to generate $17 billion in the United States alone.
Here at CommentSold, we've seen the incredible revenue potential and results from retailers across the country who are embracing live video shopping experiences for their customers. Video helps brands reach more shoppers, boost engagement, and increase sales.
In fact, retailers using CommentSold for live video selling have generated as much as $300 per minute in a single sale.
Live selling is here to stay, but it's already shifting and evolving to meet current consumer demographics and demands. We'll break down the growth of this rapidly expanding market and share a few pro-tips to help you make the most of your live video sales.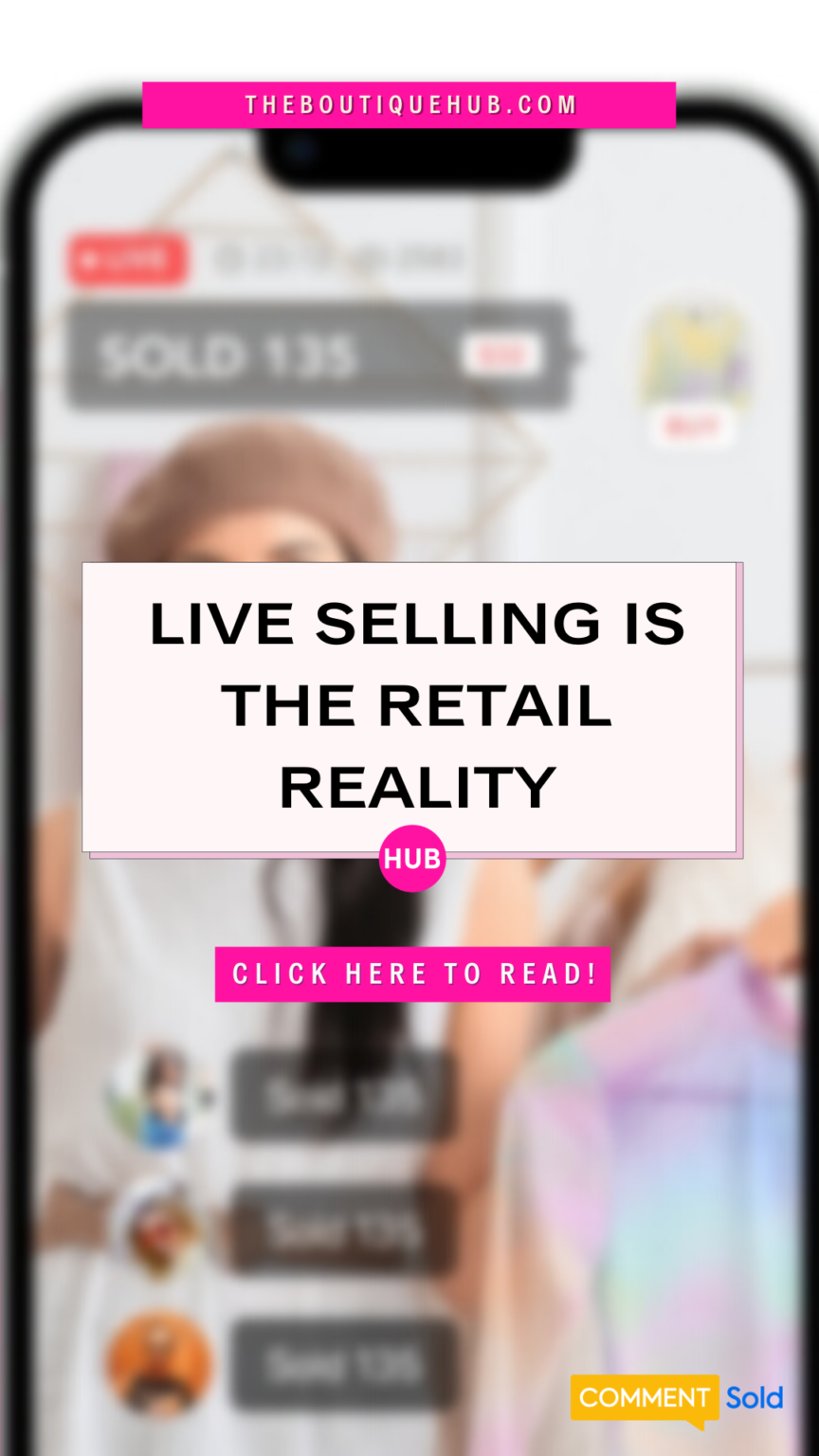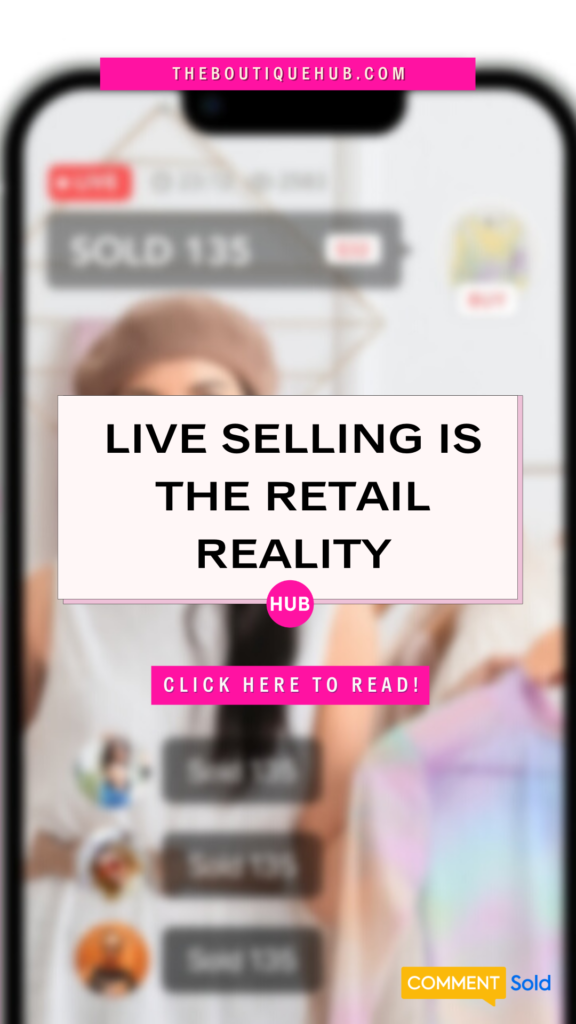 The Growth of Live Selling
Home shopping dominated TV airwaves in the 1980s and '90s. As the world has grown more digital and mobile, so too has this method of selling products through a screen.
Since the launch of live selling in China in 2020, thousands of sellers have utilized this technology to reach more customers and boost online sales. In fact, 60% of the top shops that integrate live video selling through CommentSold derive at least 50% of their total revenue from live sales.
Facebook Live helped usher in the live shopping trend to U.S. consumers, but now, retailers can host interactive live video sales on their websites, retail mobile apps, and other platforms where their customers prefer to shop and spend time.
Livestream e-commerce is forecast to generate $17 billion in the United States in 2022 alone, according to Statista.
We can attribute this growth to an expansion in live-streaming channels, as well as changing consumer behavior. More shoppers are ordering products online as the uncertainty of current events has shifted brick-and-mortar shopping for many. Consumers also crave virtual experiences that happen in real-time—technology has improved, as has the popularity of being able to join in on an event through a screen from the comfort of home.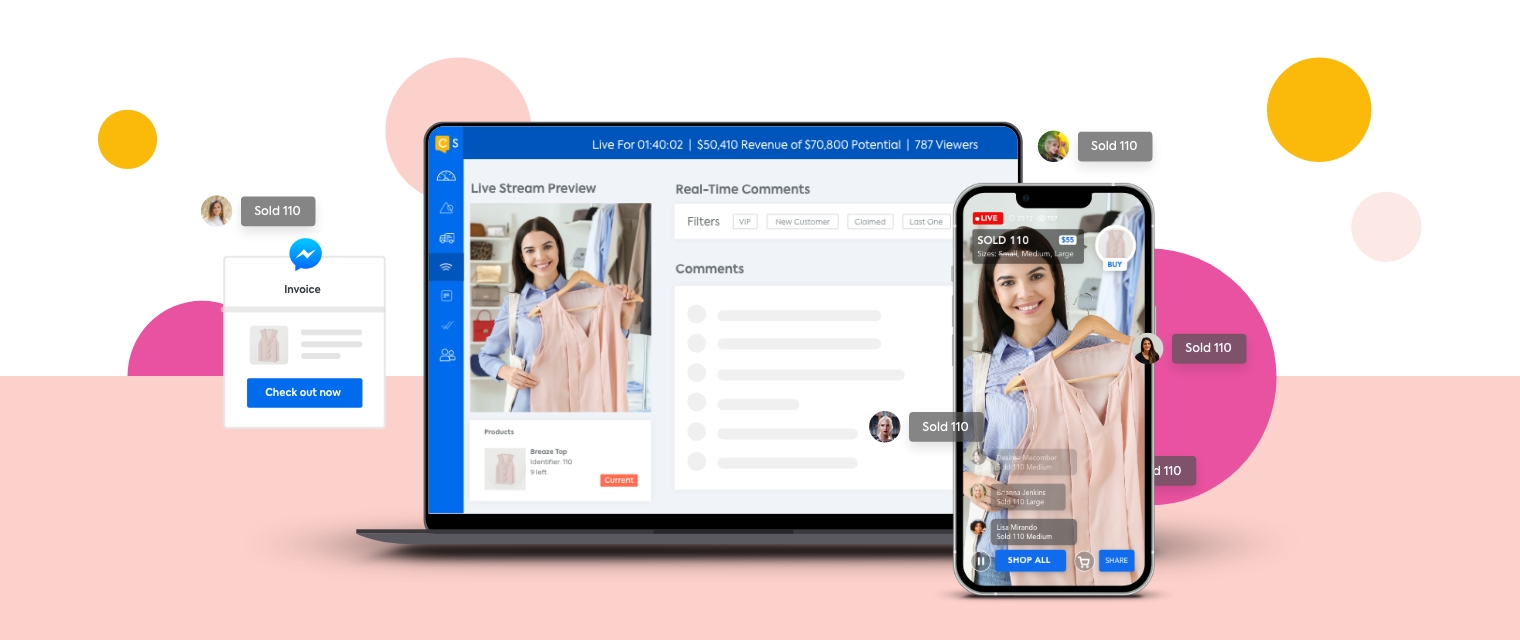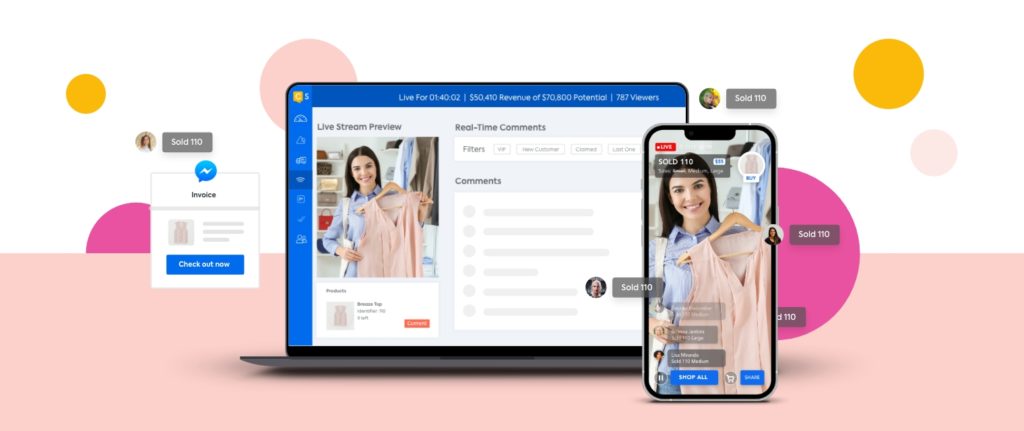 Immersive Experiences are the New Normal
Consumers now expect (and often demand) digital options and experiences, particularly in terms of how, where, and when they spend their money. Retailers have to adapt to the increasing popularity and normalcy of virtual shopping. Live video is not only fun and immersive for shoppers, but it's also incredibly beneficial and lucrative for brands!
Live video provides brands 6x more organic reach than any other post and gains 3x longer view times than recorded videos.
By integrating comment selling into their live streams, retailers can host their own shopping "shows" on social media, their website, and their own mobile apps at the same time. More streaming platforms means more viewers. By utilizing CommentSold's live streaming technology, live sellers can turn their viewer's comments into actual sales.
CommentSold's automated comment selling features allow shoppers to cart items instantly by commenting "sold" on Facebook and Instagram posts and stories. Invoices are sent automatically to create seamless checkout for shoppers and improve conversion rates by 5-10x.
CommentSold users save over 40 hours per week in invoicing alone using automated comment selling in conjunction with their live video sales.
A reported 86% of surveyed people stated that they would like to see more video content from brands. Video appeals to consumers, and integrating with comment selling makes it simple for them to purchase products while joining in on a conversation with other shoppers and the brand itself.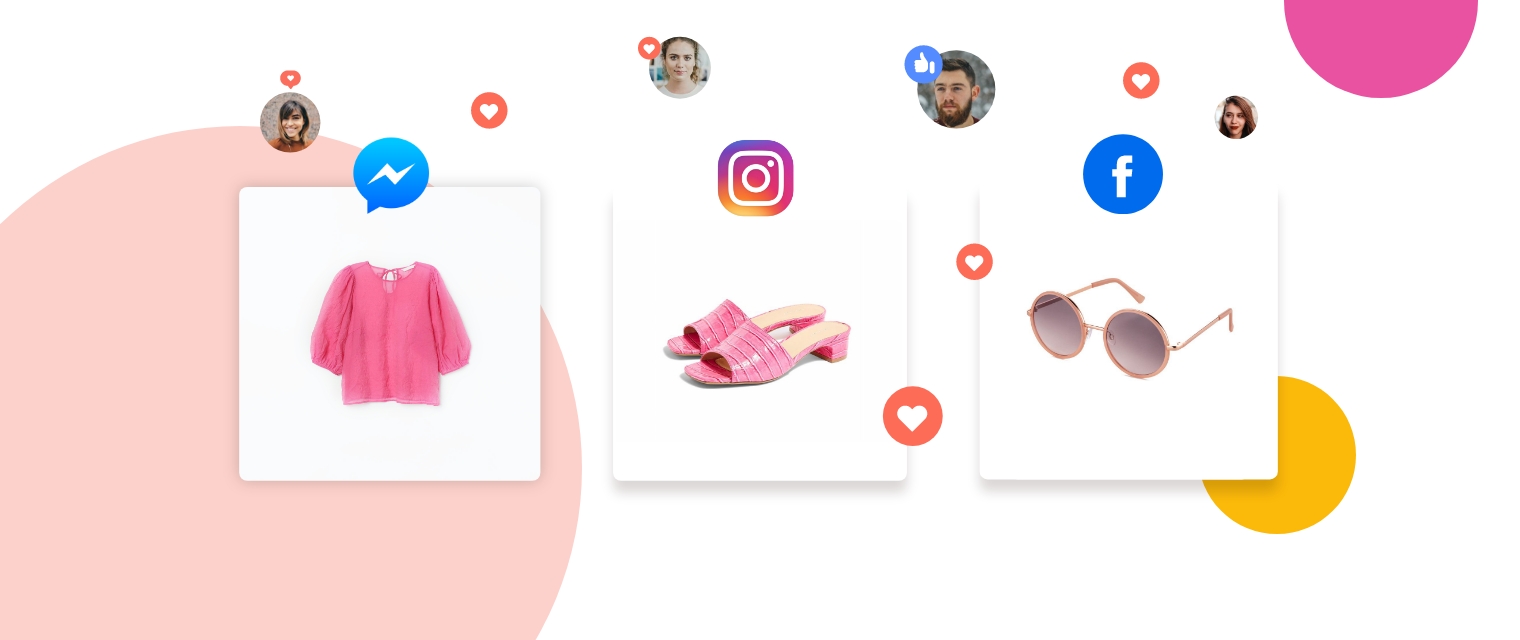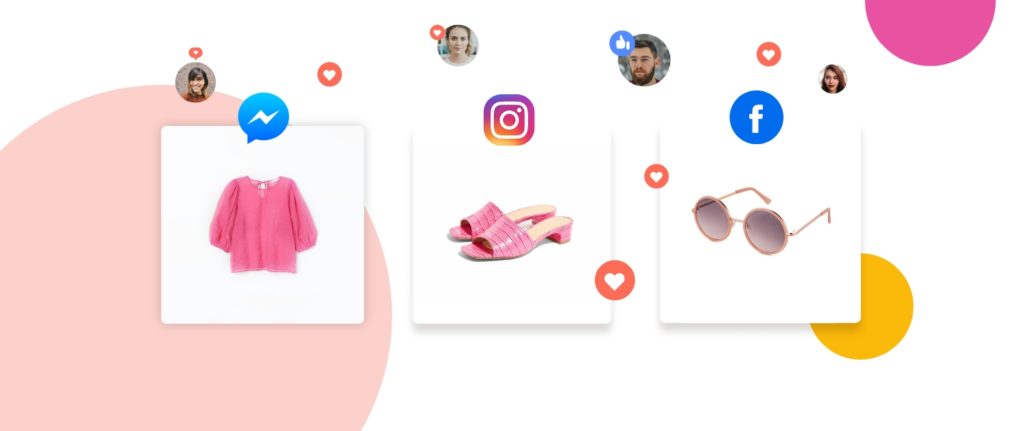 A Shift in Selling Channels
Facebook Live was once the top way for retail brands to get noticed on social media. In the last few years, the social media platform has deprioritized brand video in users' News Feeds. Now, Facebook users are seeing more posts from friends and family, and retailers are getting buried or drowned out in the algorithm. The rise in mobile apps and video-first channels like TikTok means retailers will have to adjust their live selling strategies.
According to Statista, there are 84.9 million TikTok users in the U.S. Of the 4.48 billion users on social media, 99% access social apps on a mobile device.
With more than a billion users on Facebook, it's still an incredibly valuable tool for retail brands to market their products and connect with consumers. However, when it comes to live video, they should think beyond using just one app as social platforms ebb and flow in terms of popularity. We're seeing retail brands making the majority of revenue through live selling on their own branded mobile apps, which allow them to own their audiences and anchor their brands.
While TikTok does not yet have seamless live selling integration, one workaround CommentSold retailers are using to connect with their large TikTok following is going live on TikTok while simultaneously hosting a live sale on their mobile shopping app. The livestream is then broadcasted across their biggest channels, and they can direct TikTok viewers to shop through their app. This drives app downloads and is intuitive for viewers who were already tuned in to the live stream on one platform.
According to Coresight Research, projections show the live selling sector to reach $25 billion by 2023.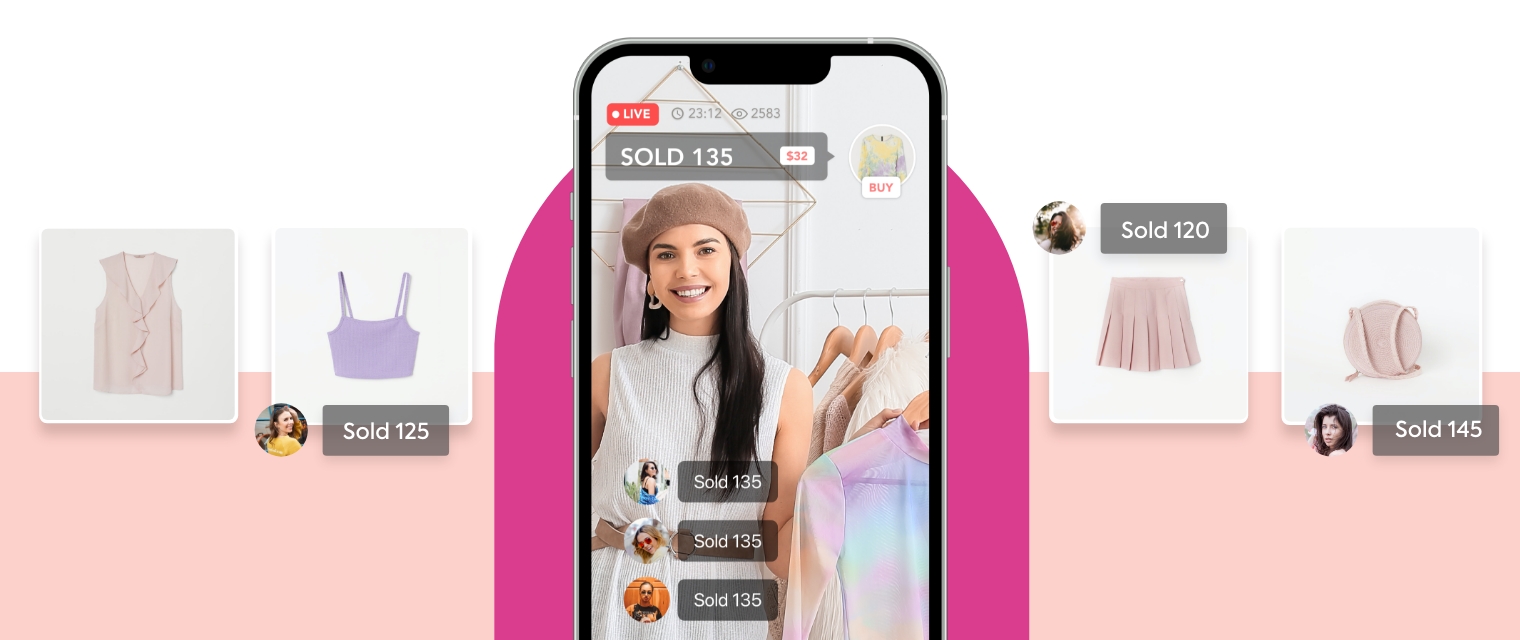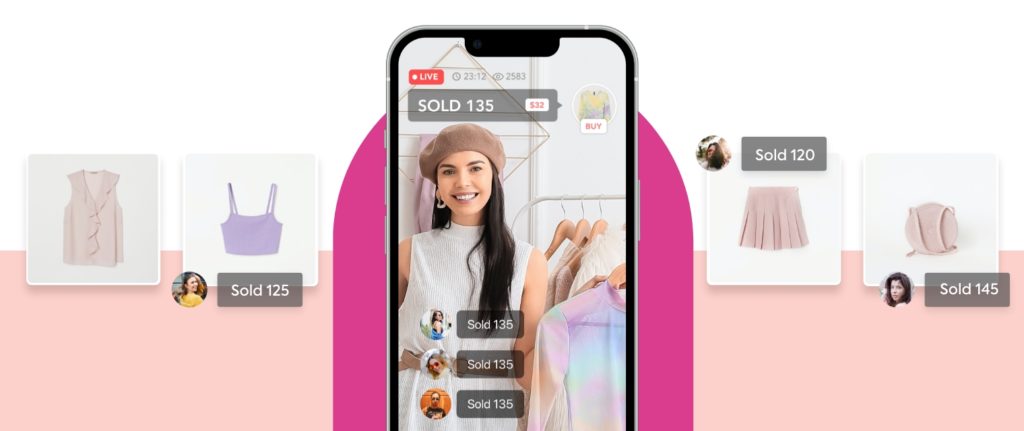 The Takeaway
Live selling online isn't just a trendy, flash-in-the-pan way for retailers to grab people's attention anymore. Shoppable video is on the rise, and with the popularity and ease of hosting live video sales in a shop's branded mobile app, it's become the new normal in the U.S. and beyond.
To make the most of your live selling strategy, we recommend the following:
Host multichannel live sales—live stream your "shopping show" across all available platforms at once, including social media, your webstore, and your mobile app. There's a 30% increase in the lifetime value of customers who shop across multiple channels!

Stream for one hour once a day—consistency is key! To keep customers coming back to your live sale, inform customers when you're doing live ahead of time. The longer the video, the higher the engagement and view rates.

Be authentic—preparing a script or "run of show" in advance is great so you can make sure you accomplish your goals during your live video sale. But keep in mind that people like people they can relate to and feel connected with. Have fun, embrace imperfections, and really talk to your customers like you would if they stopped into your physical storefront.

Embrace new trends and technology—while you may feel comfortable broadcasting to your Facebook Group members, give other platforms a try, so you aren't alienating any potential customers or missing out on sales across other channels. Remember: you can stream multiple places at the same time!
Want to try comment selling and live video selling across multiple channels? Get full access to CommentSold free for 30 days!