(Style Team Guest Post)
Boho is always what you make it, and I'm about rocking those vibes all year long.
Summer, and end of summer has more of a boho vibe though because we can wear dresses, shorts, backless tanks, and bright colored prints. The key to a good boho outfit is something unique. For example you can have a pair of denim shorts, but add a fun shirt and cute booties, and you have yourself a boho outfit. Just adding a few key accessories even, like a choker and stacked bracelets, can make your look a bit more boho!
Just adding a few key accessories even, like a choker and stacked bracelets can make your look a bit more edgy.
Here are a few boho favorites in bright colors from boutique collaborations through The Boutique Hub this summer.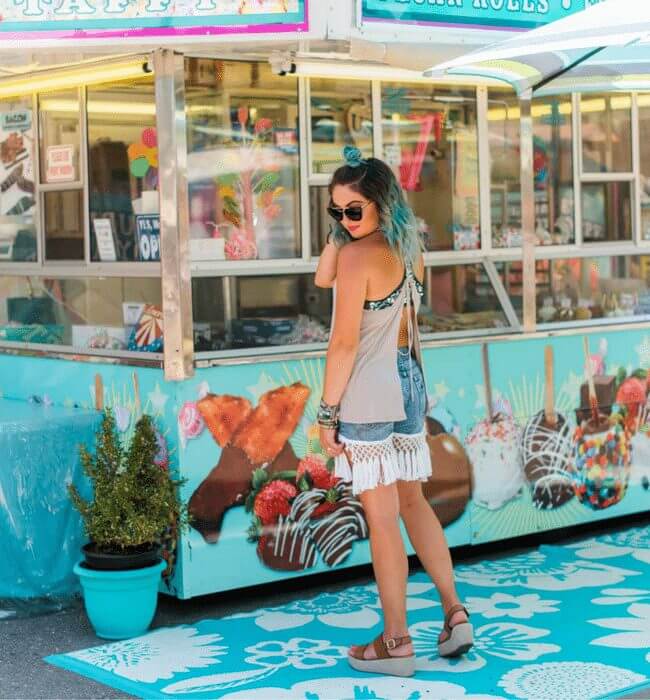 Backless Tank Top
Since the tank top is fairly basic, a good way to make it more boho is by adding a cute bralette and fun shorts. With the shirt being backless, I opted for a bralette with a plain front but a super fun sequin back. These fringe shorts are help make a statement in the front, along with a longer necklace.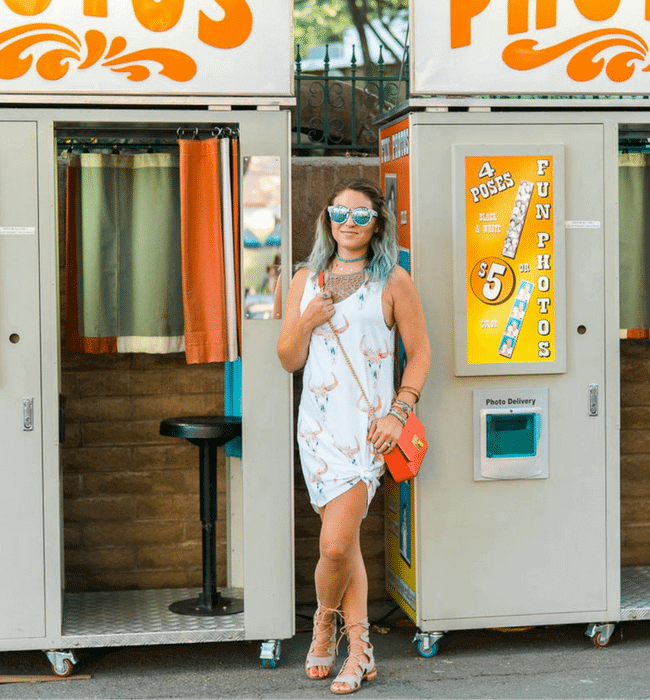 Bull Print Dress
I love that I can wear light layers in the summer, like this dress with a cute bralette and pair it with strappy sandals. What makes this look boho, is the bralette, layered chokers, strappy sandals, and funky sunglasses. Also knotting the dress helps with that overall look too. Without the knot or bralette even, the look with be completely different. The key is layers!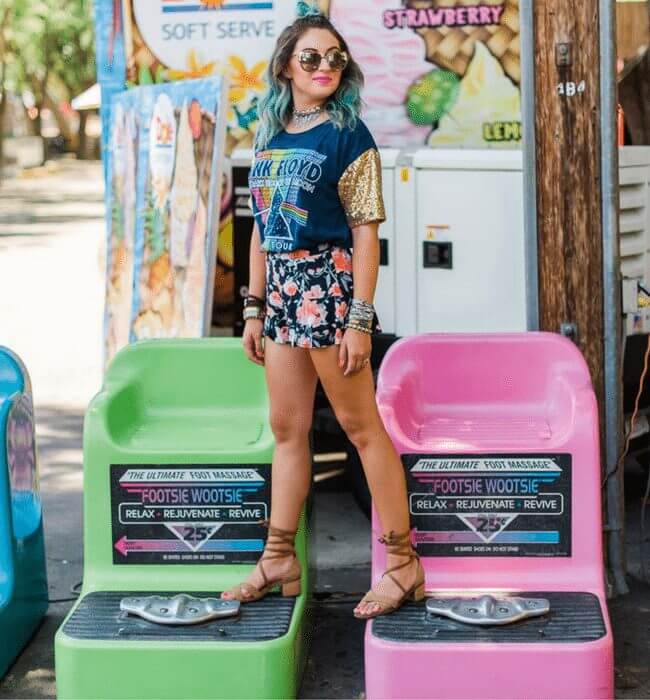 Sequin Sleeved Graphic Tee
Another aspect of boho is mixing and matching prints! This is one of my favorite things, and it's really something people struggle with. The key is to finding one commonality amongst the items, like a color for example. Since the shirt and shorts both have dark blue in them, I'm able to mix them without looking too crazy.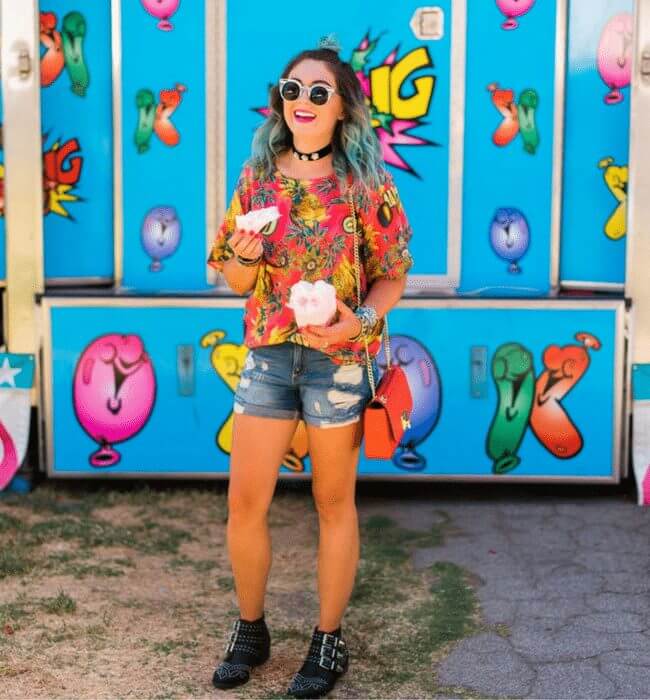 Denim Shorts
Starting an outfit with the right pair of denim shorts can make or break the whole look in terms of being boho. A good boho pair of jean shorts are a little looser and have rips all over. This look makes your outfit more casual and throw on a fun shirt, and you've got yourself an easy outfit! Just by adding a chunky choker and statement booties, you can make your look even more boho.
For more boho tips and boho looks, make sure to follow me on Instagram @HelloMrs 
Hello Mrs. Blog – Style Team Member
---
For more boutique style tips and fashion, keep up with The Boutique Hub on Instagram at @TheBoutiqueHub or join our Facebook Group for immediate shopping from hundreds of boutiques in one place.