The best shop small event for retailers is back and better than ever … PINK FRIDAY! One HUGE day to #ShopSmallFirst–before Black Friday & before the big guys…Created by The Boutique Hub! Pink Friday is a small business spin on the traditional Black Friday shopping experience, reminding people to #ShopSmallFirst.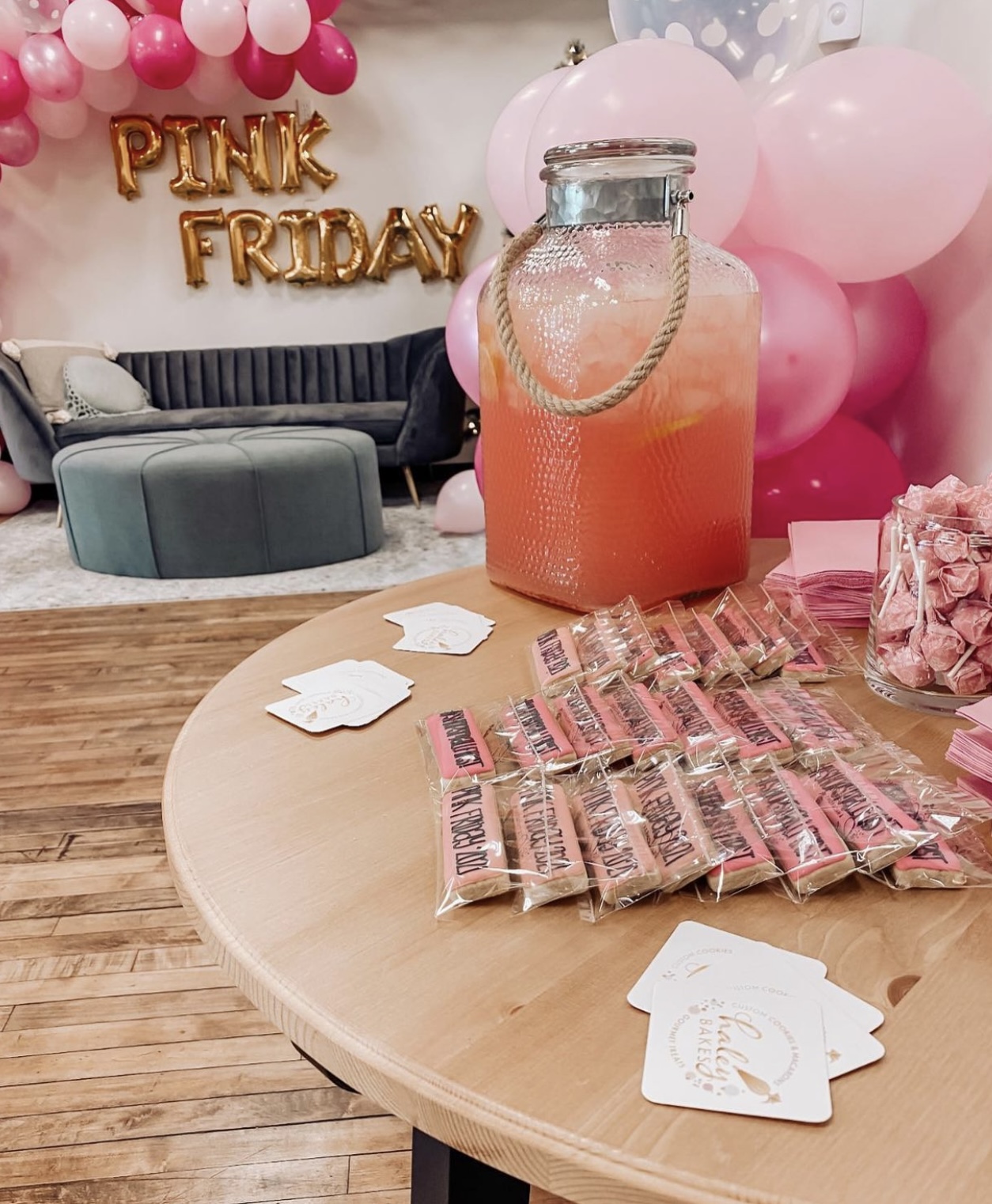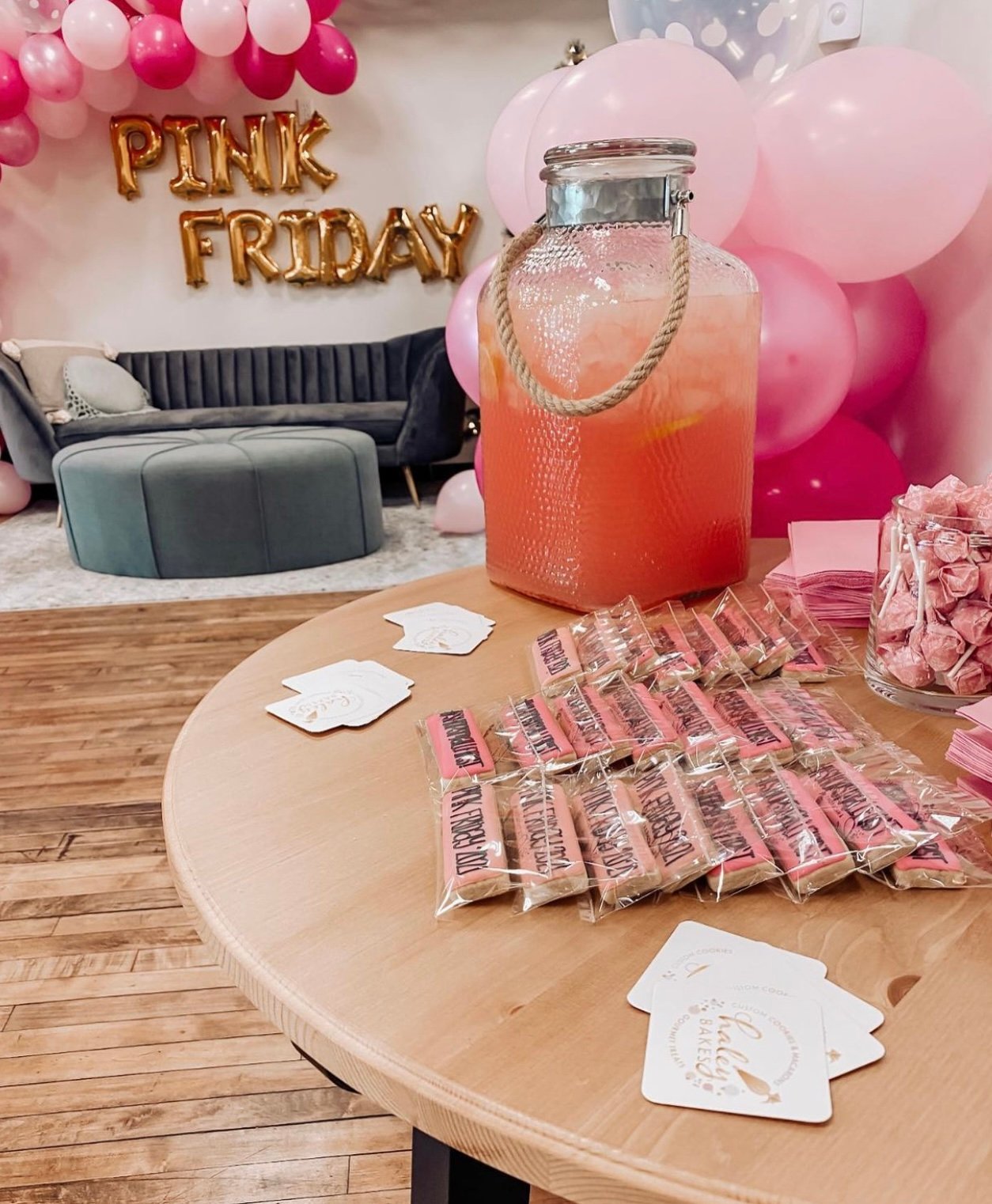 Black Friday is the largest shopping day of the year, but the sales and promotions from big box stores often overshadow the experiences that small businesses are focused on providing.
The goal on November 17th is to build hype around the best shop small event for retailers and to celebrate the businesses that are the backbone of our local communities, whether online or brick and mortar. Any small business can participate in Pink Friday.

"We know small businesses and the boutique retail industry have been hit hard this year. These stores often get overlooked on Black Friday, but these are the real businesses we need to be supporting this year. By creating Pink Friday and positioning it the week prior to Black Friday, we're able to celebrate those businesses this holiday season and give them their own weekend to shine. If you are looking for the best shop small event for retailers, this is it!"
– Ashley Alderson, CEO, The Boutique Hub
How Can Shoppers Participate?
Visit the official homepage here to learn more. 
Invite your friends to shop small first, and support small businesses who need you!
Find unique, curated gift ideas straight from boutiques & makers you'll love found on this year's gift guides.
Join the Shop The Best Boutiques Facebook Group to see 25+ boutiques sharing their new arrivals & gift ideas live on November 18th & all weekend!
How Can Business Owners to Participate?
Shop wholesale deals on Hubventory with our Doorbusters and Closeouts collection, Pink Friday board, and the Holiday Bottom Line Boosters board.

Grab a Promotional Bundle with all the graphic assets you'll need

Sign up to get on the Ultimate #ShopSmallFirst Map

Share the Shop Small Pledge with your shoppers

Collaborate with your boutique besties to share more reasons to #ShopSmallFirst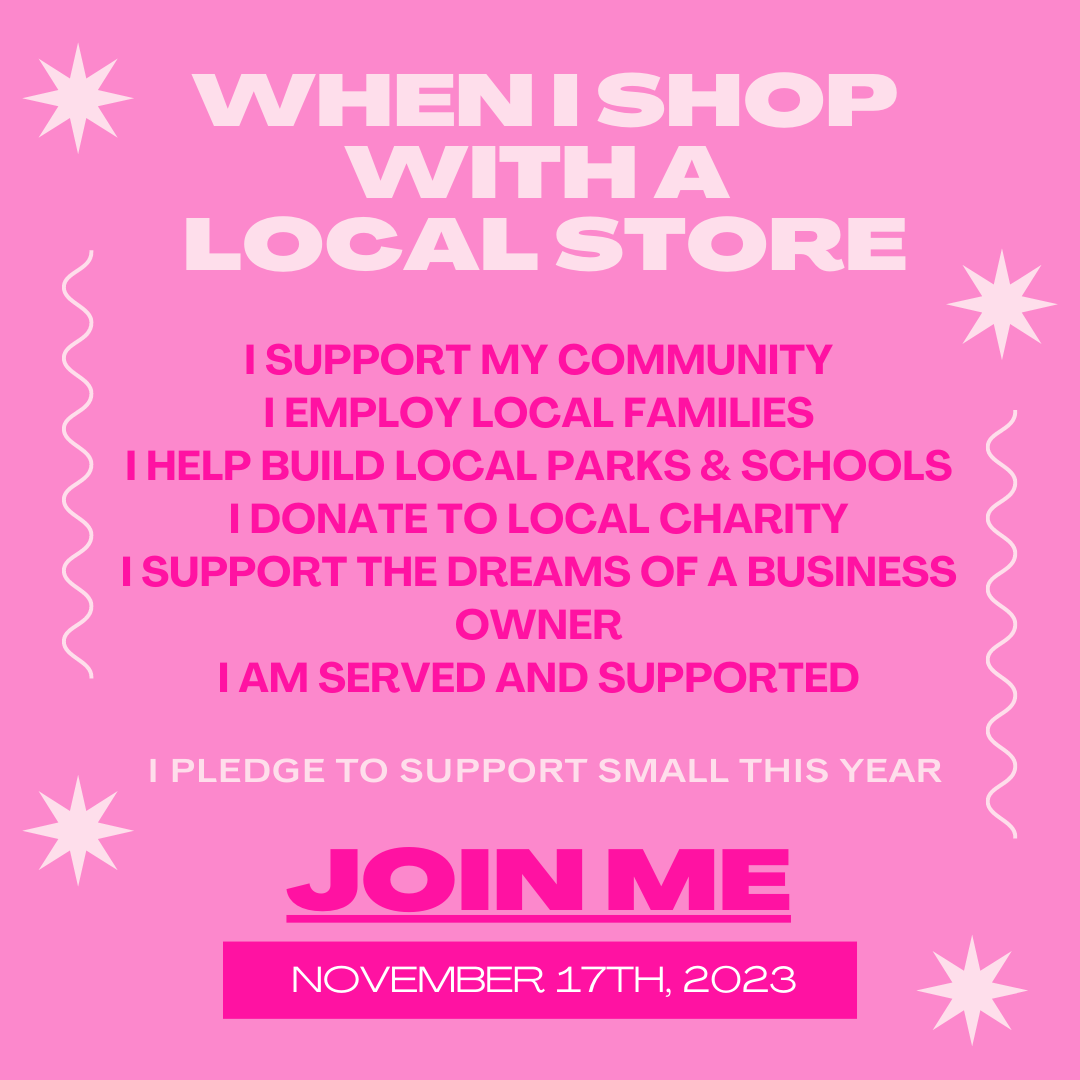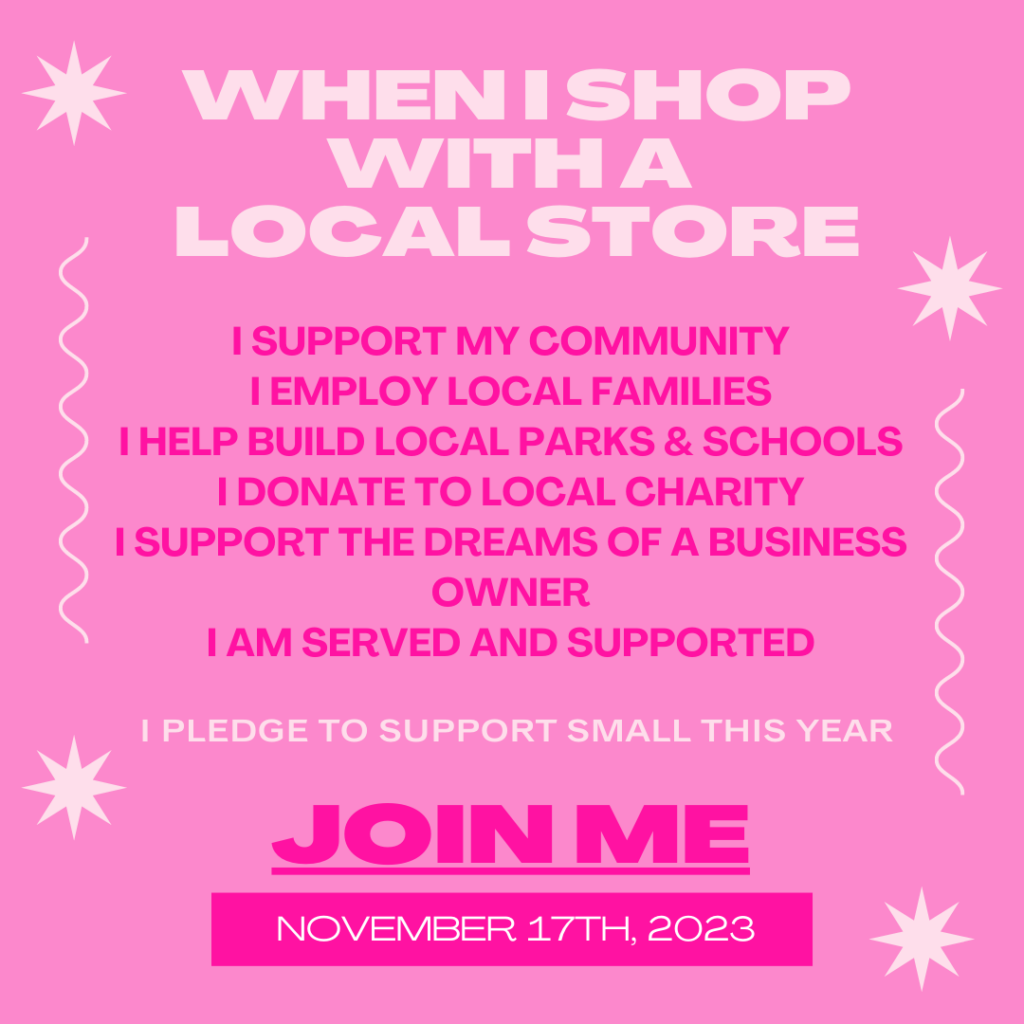 Pink Friday Boutique To Do List:
Get on the ultimate #ShopSmallFirst map
Create a Facebook Event for your store
Share Pink Friday specials and promotions with your audience
Put up Pink Friday sinage in store
Share the #ShopSmallFirst pledge
Share the power of Pink Friday with your local media
Pass out flyers in your community
Make a list of what your featured items will be
Make staffing schedule
Make a list of sips and snacks to offer at the event
Have an interactive game or promotion for the event
Schedule all social media posts
Begin promoting one month prior
Get on the Ultimate #ShopSmallFirst Map!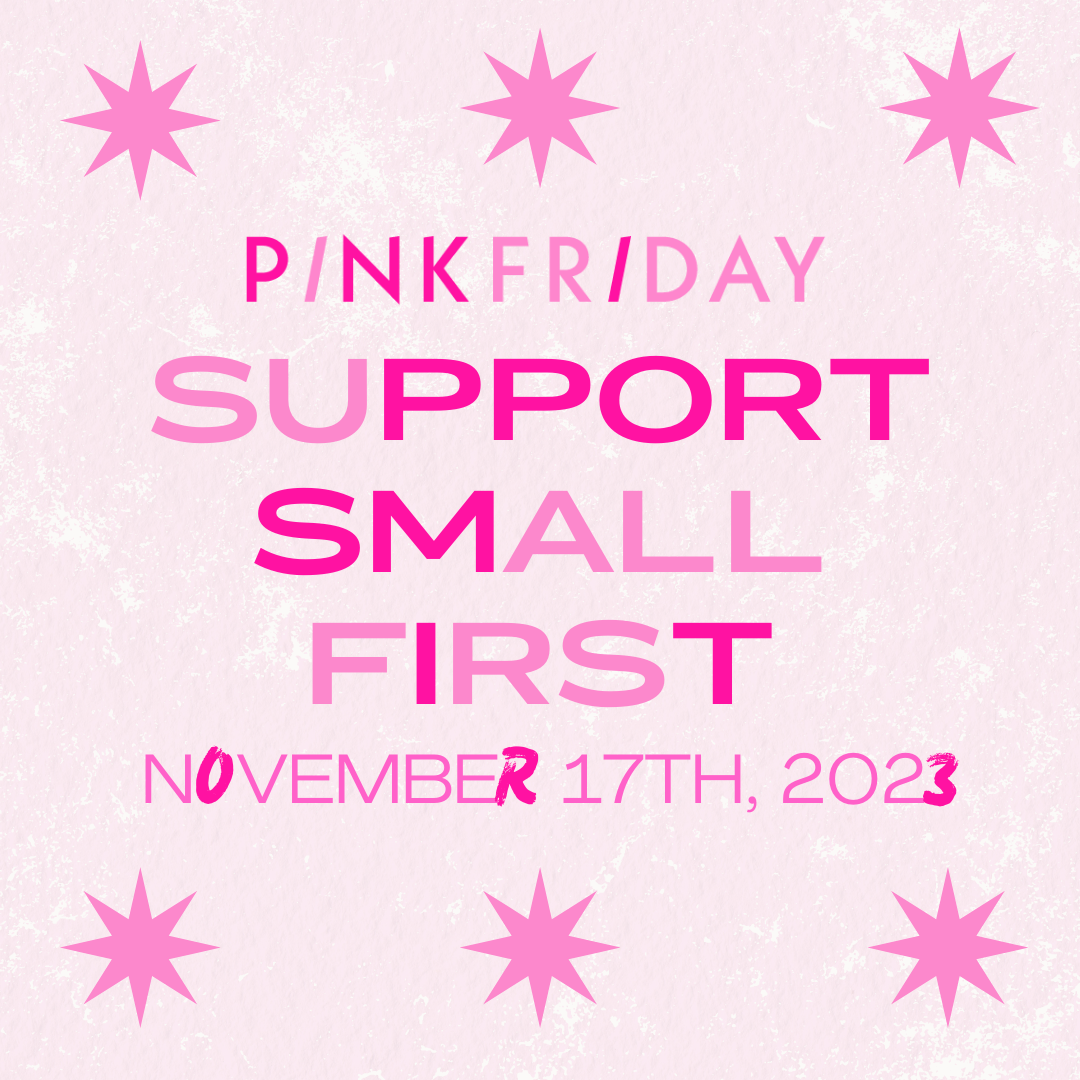 With this #ShopSmallFirst map, customers will be able to easily find boutiques in their area.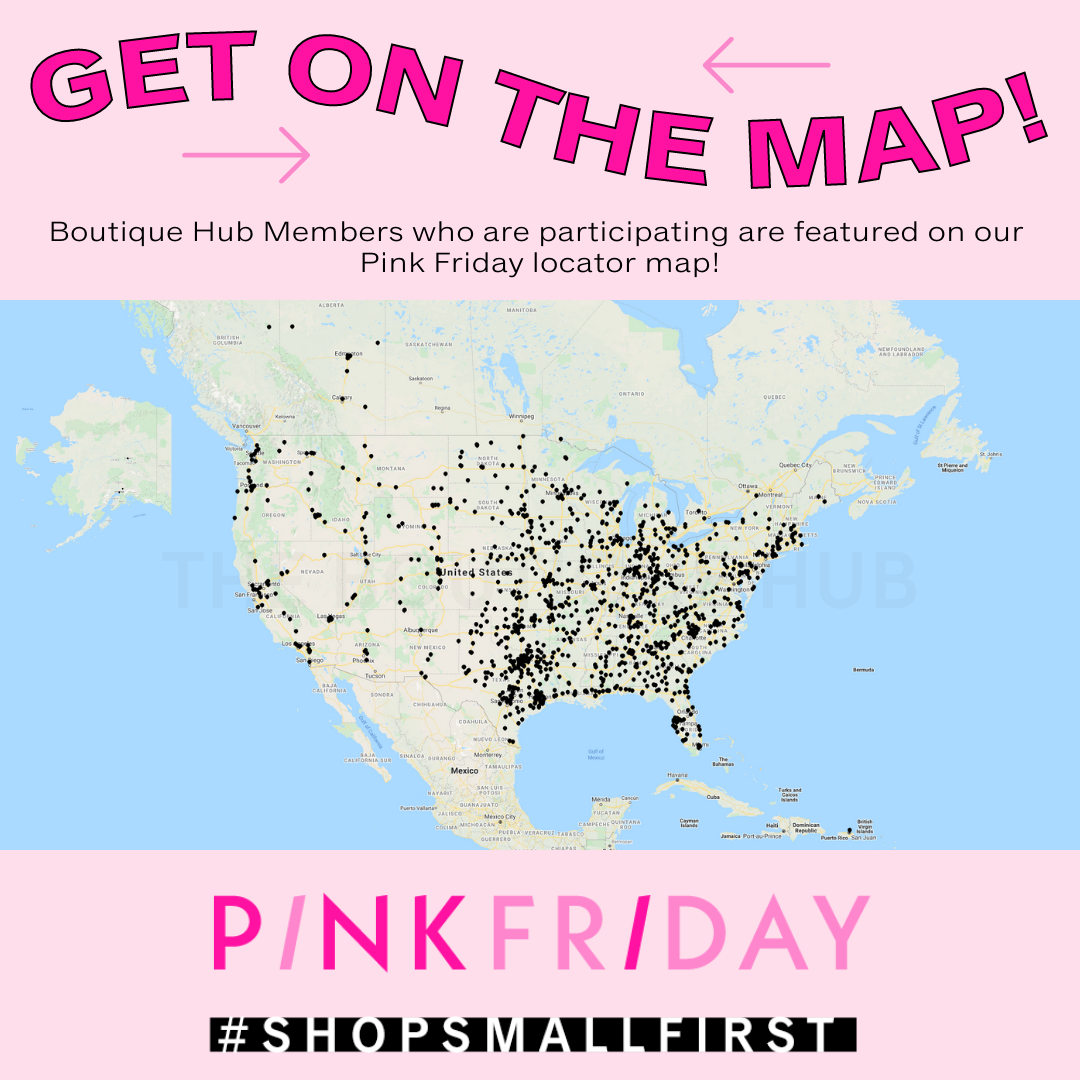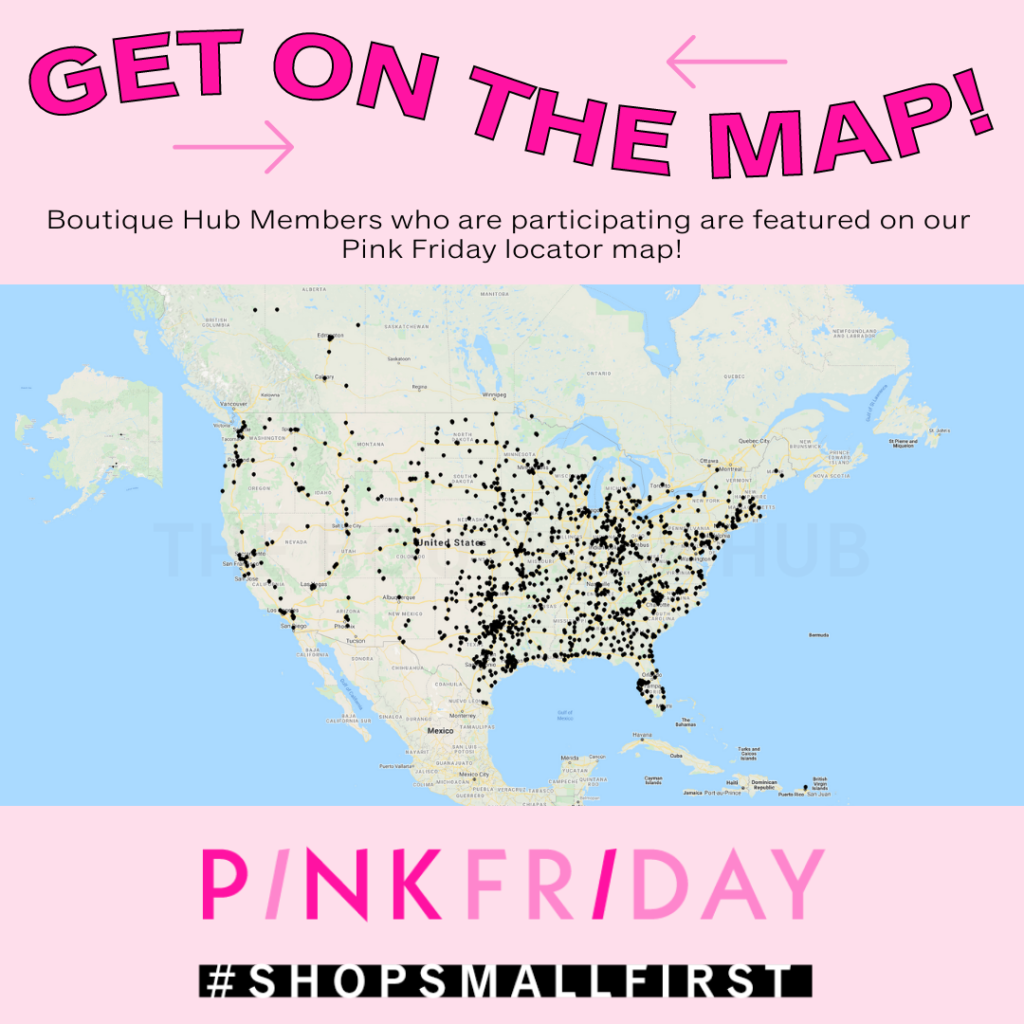 Sign up on the Pink Friday website and make sure to check the box titled "Yes, please include my boutique on the Shop Small First map!" and fill out the required fields to be included on the map!

Want more details? Sign up (FREE) on the official Pink Friday website here that lists all the ways consumers can shop, including an interactive of participating stores, and various deals and gift guides that will help consumers navigate the best gifts for everyone on their list.

We can't wait to spread the good word about all the ways YOU are impacting your community on November 17th, Pink Friday!
Dig In and Do The Hard Thing with Anais Almazan, Pretty & Pink Boutique

Anais Almazan, founder and owner of Pretty & Pink Boutique, shares her story from growing her business to building a true community.

Master Your 2024 Marketing Plan: A Guide for Small Business Owners

As we approach the dawn of a new year, savvy small business owners are already gearing up to elevate their marketing game in 2024. Crafting a robust marketing plan is pivotal to staying competitive and relevant in the ever-evolving business landscape. To help you navigate this exciting journey, we've put together a comprehensive guide with valuable tips and insights. Plus, we'll introduce you to two indispensable tools: the Small Business Marketing Handbook and the 2024 Boutique Boss Planner, designed to be your partners in success throughout the coming year.

Encouraging Consumers to Shop Small First and Celebrating the 4th Annual Pink Friday

The fourth annual Pink Friday is this Friday, November 17, and more than 5,000 boutiques worldwide are participating!