TODAY is Small Business Saturday! When you shop small you're doing so much more than just making a purchase. You're supporting your local community and the people in it!
Nicolas Straut of Fundera, a financial institute for small businesses, breaks down the importance even more, "Small Business Saturday is an important holiday to draw attention to the importance of shopping at local businesses over large retailers. By becoming registered on small business directories for the holiday, offering exclusive deals, and marketing in advance of the holiday, small businesses can draw in customers that will hopefully direct their dollars to these businesses for the foreseeable future.
This holiday is a clear win for small businesses, but consumers benefit as well by finding great new local products and services and supporting their local economies. When shopping locally, $68 for every $100 stays in the community, while only $43 stays in the community when shopping non-locally. Shopping locally also offers a more unique product selection which is the primary reason that shoppers state they prefer small and local retailers" (Nicolas Straut, Fundera).
Our founder and fearless leader Ashley Alderson also says…
"Small is the new "big box," and boutiques are cashing in on the market. Small Business Saturday is a grassroots campaign to promote small businesses. It's coming up this weekend, but consumer excitement for small retailers is not confined to one day of the year. The "Shop Small" movement is shaping the future of retail and not just because millennials want to do business with local, socially impactful companies."
-Ashley Alderson from The Boutique Hub
Take it from some of our boutique members, when asked what Shopping Small meant to them this is how they replied: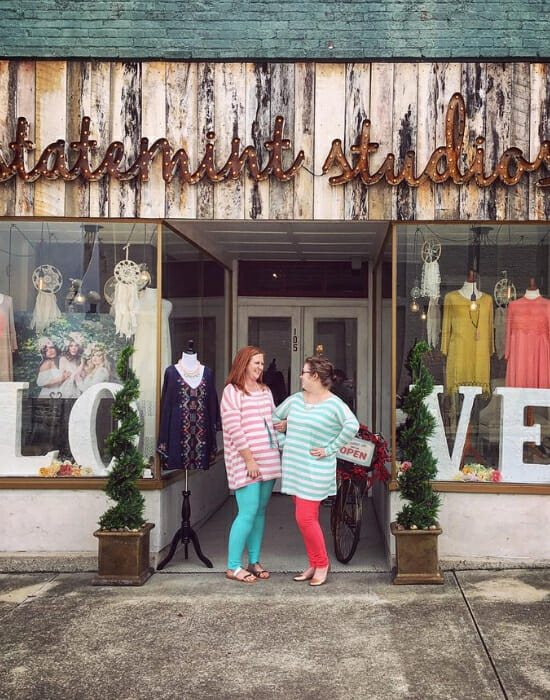 "There is no better feeling than hearing the bell ring when someone opens the door to our business… it may be a first time customer, one who comes in twice a week, a fellow business owner on our local square just stopping to chat, the delivery man or someone who is just asking for directions… but no matter the case it's cause for celebration each and every time because there's only one essential thing a small business owners thrive on: RELATIONSHIPS! Each interaction gives us the chance to grow our business by word of mouth! It can't get much better than that!"
– Ashley Oman Chapman from Statemint Studios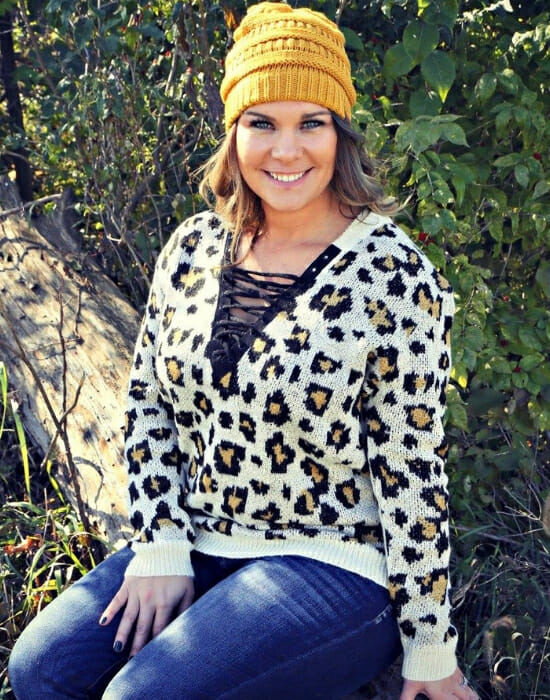 "When you shop small you are not just our customer. You are our girlfriend that shares stories about our kids. You are a local photographer whose talent we equally support. You are the moms at school or sports activities with us. You are the teachers in our schools. You are our friends. We do now and will continue to see our friends first before we see a sale. And it is because of this we all make each other successful. Thank you for shopping small my friend."
– Nicki Travis Smith from The Humming Arrow
(the Humming Arrow is running the following special in honor of Small Business Saturday – Spend $50 and get a 20% coupon for use between Dec. 1st-14th.)

"I think there's a place in the world for retailers of all sizes, but what makes shopping with small businesses like boutiques so special and important is the people behind their brands. Are there real people behind large retailers? Sure. But at a small business, you have love, dreams and PASSION poured onto every rack of clothing, every new line carried, every Instagram post, every packaged order. And that's where we're different. We love and serve our customers as PEOPLE, friends or family even. Never just another transaction."
-Jillian Kadrlik from Chic Avenue Boutique
We also wanted to celebrate Hub member and owner of Southern Comfort Boutique, Danielle Trinkle Hoover! She and three other businesswomen are hosting their town's first Small Biz Crawl. The trio is giving patrons maps showing which businesses are participating in the event and when they complete the scavenger hunt on the map and turn it in, they'll be entered into a drawing to win a basket full of goodies from all the vendors that are participating.
Now that's truly the definition of community over competition!
So remember to support your community by shopping small not only tomorrow on Small Business Saturday but every other day of the year too!
Why do you shop small? Let us know on Facebook or Instagram!
Want to find some amazing deals for Small Business Saturday? Check out our Facebook group, Shop The Best Boutiques! We have shopping threads featuring the latest styles as well as killer steals and deals!
Hero Image: The Frosted Cowgirls Boutique