If you have an e-commerce site for your boutique, chances are SEO is something that get's pushed to the back burner day after day.
After all, it's not something you can really see or touch – but don't let that fool you. It's more important than ever to make sure your site is performing on the 'back-end' and getting picked up by search engines as boutique e-retail popularity grows.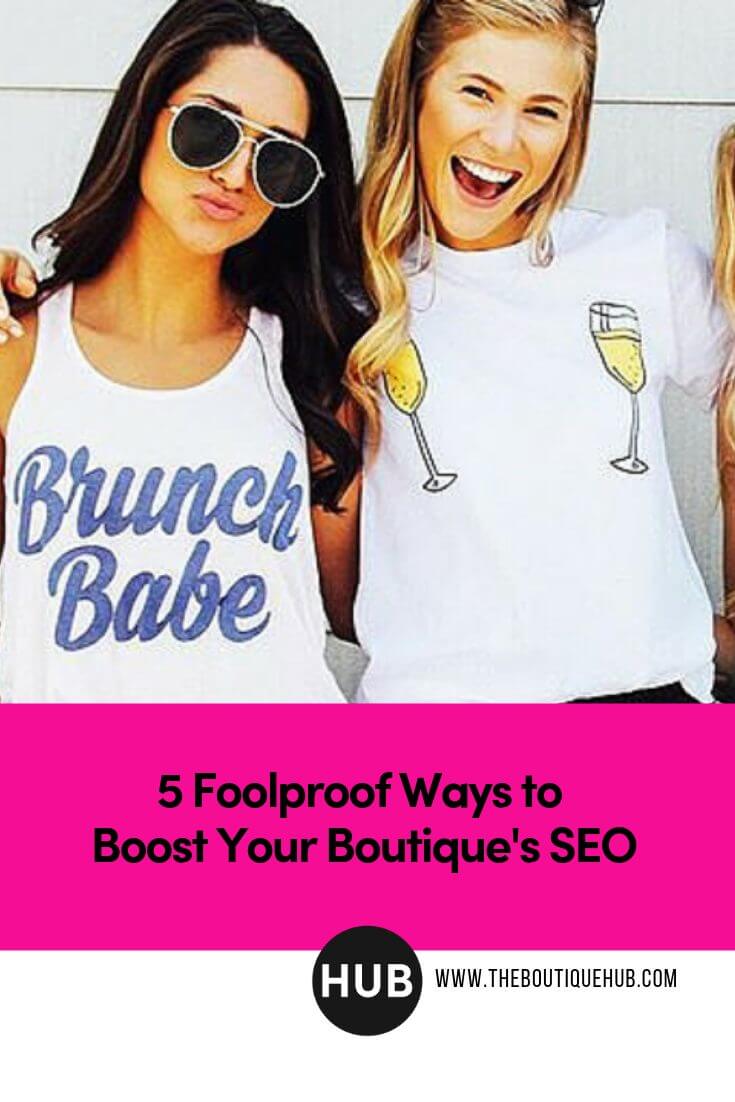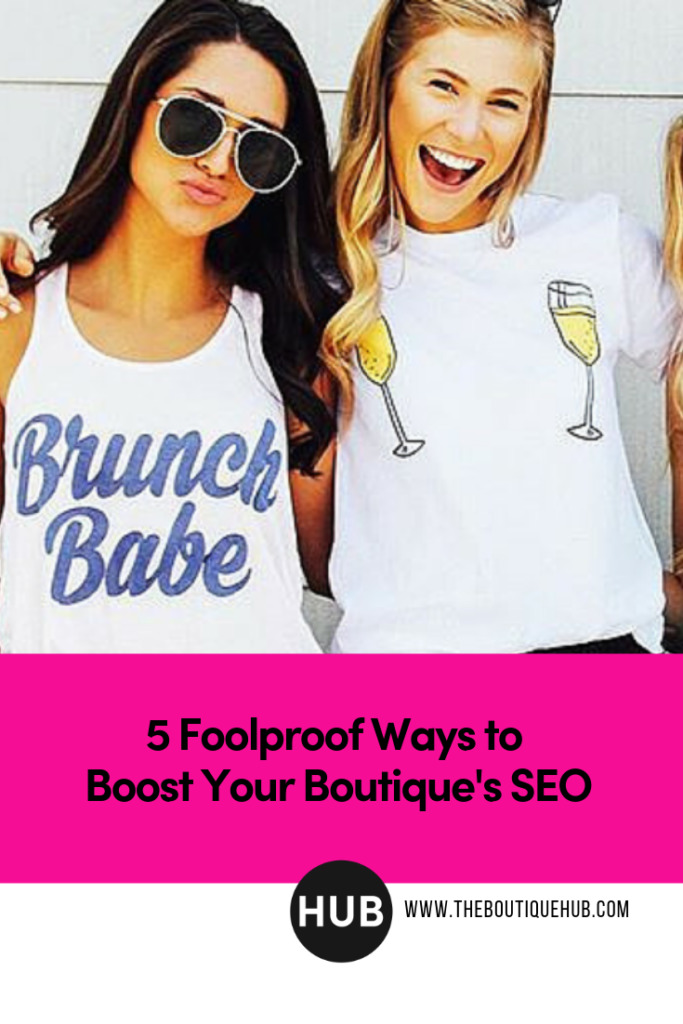 First things first: What is SEO and Google's Algorithm?
SEO or Search Engine Optimization is the way search engines read your website and determine what you are, who you are, and what relevance to give you as people search keywords on Google, Bing and Yahoo. It's organic and shouldn't be confused with SEM, Search Engine Marketing, or paying for search engine traffic.
Sounds easy enough right? Well, just like any algorithm, there are many factors that 'crawlers' used by search engines use to determine your rank and authority.
Here are a few factors in your ranking:
1. Site load time (who sticks around for a slow site to load?)
2. Valuable Links – Links to your page from 'relevant' and 'quality' sites. There are different values for 'real' sites, blogs, directories and social media sties.
3. Keywords – the words found most on your page in Meta Tags, Meta Descriptions, Title Tags, Alternative Text and basic page content that tells who you are.
4. Mobile Optimized Sites (Responsive Design)  * Update to this post, in spring 2015, Google updated their algorithm to give sites with a mobile responsive design a significantly higher rank than those without.  If your site isn't mobile ready, chances are you aren't showing up in many searches 🙁
5. Organic Clickthroughs
6. Direct and Repeat Traffic to your site
7. Image Titles and Alternative Text
8. Grammar and Spelling (imagine that!)
9. Social popularity (this isn't high school, it's Google)
10. Your Google+ page and/or Google Place
Wondering how you are performing and how to make some easy no-code-necessary fixes? Here's our 5 favorite SEO tools.
See how your physical location shows up in search.
If you have a morter & brick boutique location, simply enter your boutique's name and zip code, and Moz crunches data from more than 15 online listing sources including Google, Foursquare, Yellow Pages and more to show you how you appear in listings and physical location searches online. Results come complete with linked fixes easy to make for incomplete listings.
Try it free, or grab a subscription for the long-haul.
The QuickSprout tool takes a comprehensive look at just about everything: SEO optimization, speed, meta-tags, keywords, social rank, links, and even up to 3 competitor comparisons. You're able to enter in your website and get a free analysis in a few seconds on how you're performing in an easy-to-follow format.
Another site we like similar to QuickSprout – try Woorank!
Wondering how long it takes for your site to load and what you could do to speed it up? Google has so many great resources for URL managers. Here, you simply enter in your web address and Google will analyze your entire website. Then, it gives you your web performance, what things you should fix, PLUS tutorials on how to fix them! As an added bonus, this program is free!
Play around with it, then develop your own way of tracking your pageviews. By doing so, you can notice trends and alter your marketing strategy to optimize your web traffic.
If you have a website for your boutique, some type of analytics tool is key. Your site may provide one to you already, but Google Analytics is the most widley known – and did we mention it's free?! The options for understanding your traffic and conversions are overwhelming! If you're new to the tool, start with a few basic data points as benchmarks and then check back weekly or monthly to gauge your performance and optimize your site and marketing based on your traffic flow.
Take a look at users, sessions, pageviews, site behavior (clickthrough's), acquisition (where your users are coming from), time spent, and drop-off (what page is the last your users are looking at before they leave).
When you're looking at acquisition, be sure to pay attention to what social media channels are sending users to your site. This is a good indicator of where you should spend some effort on social media, but remember that Instagram doesn't have live-linking ability in descriptions, so it's more than likely not getting it's fair share of credit in your aquisition report.
Ok, that was a little selfish, but hear us out.
Being featured on The Boutique Hub has tremendous SEO benefits for stores with or without websites. Go ahead, Google search any of the stores featured on The Boutique Hub and you'll notice that images, Google+ posts or a profile from theboutiquehub.com will be on the first page of search. We aim at creating quality content for our members daily.
It's completely FREE for boutiques to join the community.
What tools do you use for SEO or which ones are you dying to try? Tell me in the comments!
Until next time…
The Boutique Hub Crew