Guest Post: Jacqui Holmes, LA Fashion Concepts
As boutique owners continue to grow and build stronger businesses, one of the first questions they battle is where and how to plan their buying in a way that creates the freshest product mix ahead of the market, but also, how to buy in the most financially efficient way possible.

Today, the options for buying are vast compared to just a few years ago. Smart buyers are mixing their buys across online platforms, niche marketplaces like The Hub, working with reps and individual companies they love, while also traveling to apparel and gift markets to see numerous brands in one place to touch and feel the products.
However, as we watch the continued rise of 'Fast Fashion' one buying strategy continues to rise in popularity, shopping directly in LA to meet with brand showrooms, or working with an LA based buyer who can keep your mix fresh without having to board a plane each time you buy.
A few reasons LA buyers have a business advantage include the ability to keep you stocked on a weekly or monthly basis with products not found online or at markets yet, allowing you to save the money you would spend on travel to LA, as well as a slight relationship based discounts buyers offer.  The more you save, the more you are able to build into your inventory and bottom line while saving time you would spend away from your business.
Let's look at 5 ways you can work with an LA buyer successfully.
Find a buyer that relates to you and your specific product mix.
Just like vendors, not every buyer will be a perfect fit for you. And just like in any relationship, trust and communication are vital. The buyer will be your eyes and ears in the marketplace, so don't be afraid to ask questions. Lots of them. Inquire about fabrication and construction and discuss profit margin. All of these variables impact your success, so make sure the buyer has a sense of which vendors and lines meet your quality and pricing expectations. If you are wanting to try out new trends, your buyer can help you find styles that will keep you in your comfort zone.

Establish your budget.
Give your buyer a specific budget, but also establish guidelines for overages. If a buyer finds something extraordinary for the season that would make your boutique a standout, provide direction on how to handle. And while staying on budget reduces the risk of you becoming overstocked, be realistic about wholesale prices your buyer can negotiate. Finally, discuss the typical price range in your store so a buyer can help grow your profit margin.
Communicate your store identity.
A picture is worth a thousand words. One of the best ways to help your buyer hit a home run is to provide them with inspiration photos to communicate your store identity. These photos can be from social media or a vendor's website and give your buyer a vision of your store brand. Include jewelry and shoe ideas to complete your store vision. And when you do go to market, take photos of styles that you love even if they might be out of your price range. Who knows? Those styles may be released at a lower cost by another vendor at a later date. A good buyer understands your store and delivers the right looks at the right price to improve your bottom line!
Stay open to suggestions.
Ask your buyer what sells well for other stores and be willing to take a chance on new trends. Effective buyers tend to know which new styles might work with your existing product mix. There is never a guarantee that a new trend will work for your market, but a smart buyer can help reduce the risk. Staying relevant when it comes to current trends is EVERYTHING, so listen, listen, listen.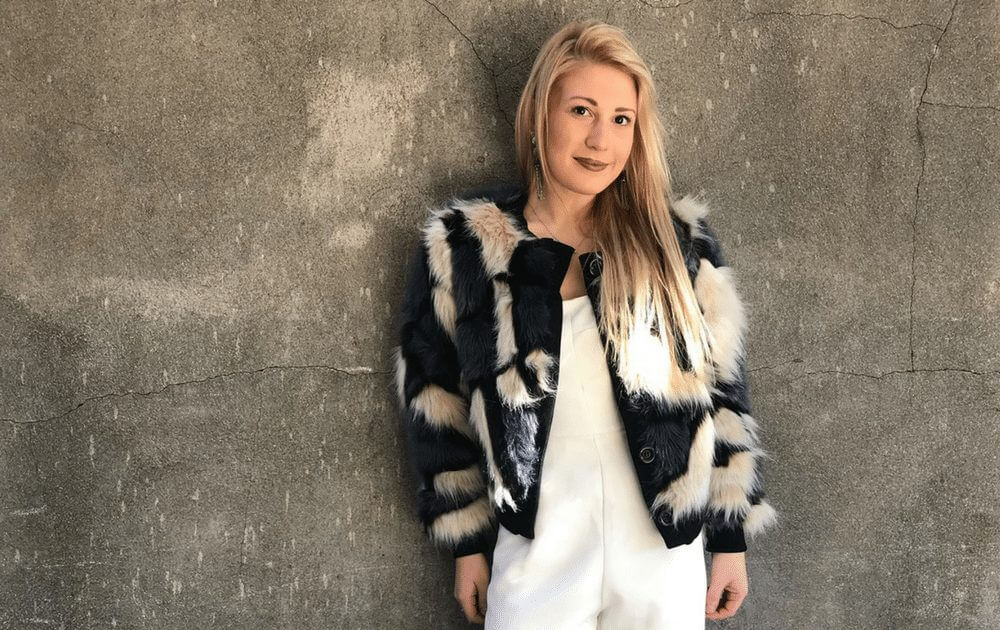 Feedback matters!
Your buyer is there to help. So, provide regular feedback on how a buyer's product choices are performing in your store so they can make notes and adjustments. Your success is their success, so they want to hear from you. If you need help with other areas of the industry such as private labeling, expansion or brand development, discuss it with them. A good buyer meets you where you are but also helps you grow and meet new goals.
Ultimately, a good buyer can help you build a stronger business and store brand. They can save you money on travel, so you can invest more in inventory. They can keep your product mix current and relevant. They can recommend high-quality merchandise while providing keen insights on pricing. And by keeping these important tips in mind, they can help you become the boutique you've always imagined.
How will you stand out in your marketplace?
***
GUEST POST by Jacqueline Holmes, owner & head buyer, LA Fashion Concepts, an LA Based apparel buying office with 10 years of buying experience. With over 35 years in retail, Jacqui is also the owner of Mississippi based storefront and online boutique, Frock Fashions. 
Find more information on  LA Fashion Concepts on The Boutique Hub
***
We'd love to know your favorite ways to buy wholesale, let us know in the comments below or in our member's community with thousands of fellow #BoutiqueBosses.
Want to find information on trusted LA Buyers you can work with? Check out the Service Providers Directory on The Boutique Hub, or join here.
Images: Frock Fashions