Today we're talking about all things #BoutiqueStyle with one of our favorite ladies, Nikki Casey, Director of Style at The Boutique Hub. As you all might know, The Boutique Hub had their major site split earlier this year, and we couldn't be more pumped! Nikki is here to give us all the ins and outs of our new site Boutique.Style. You'll get to learn about how this site will help shoppers find a simpler way to discover your boutique and help them find unique, trustworthy business to buy from. We got to create an amazing win-win scenario for both shoppers and boutique owners!
>> EPISODE 234 – LISTEN NOW ON iTunes <<
Don't Have iTunes? Listen on Libsyn here
See the Full Boutique Chat Podcast Website here
ALL THINGS #BOUTIQUESTYLE KEY POINTS: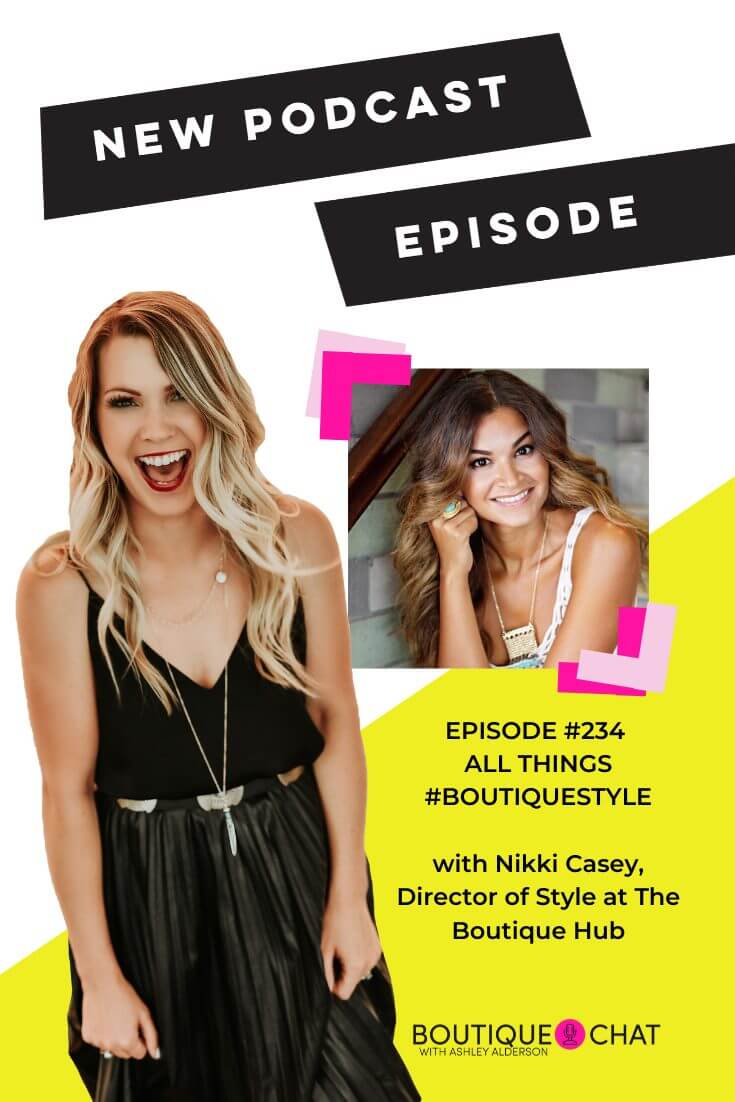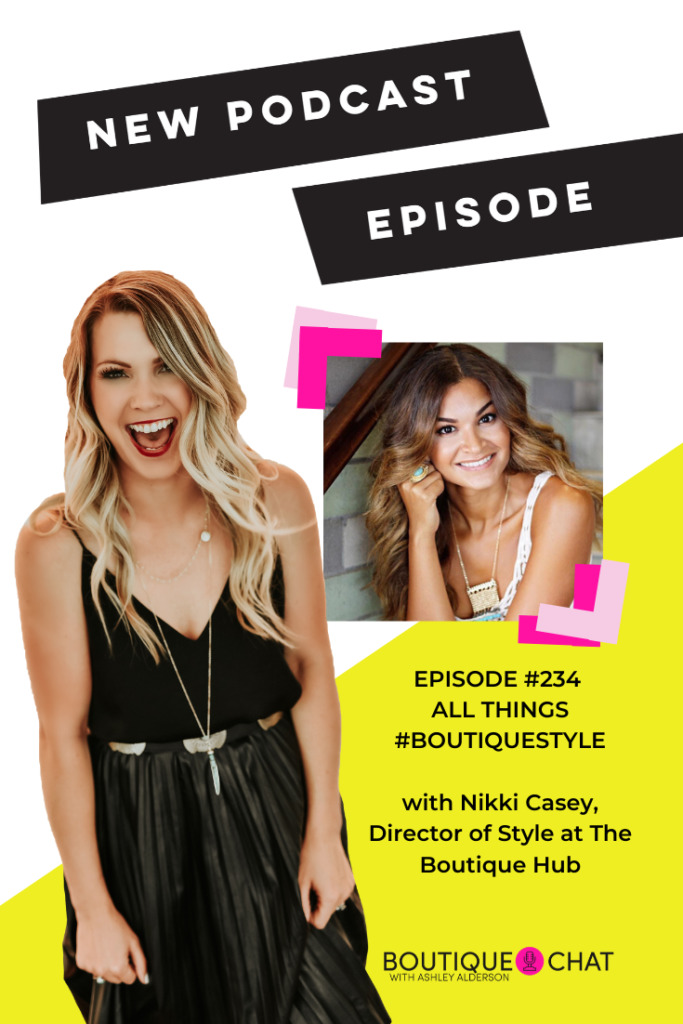 ---
Boutique.Style is a place where shoppers can feel comfortable because they know they are shopping with trustworthy, legitimate businesses.
If your a boutique owner there's no way you shouldn't take advantage of this great opportunity to grow your business. There's no losses but gains at this point (completely FREE when you're a boutique hub member!)
Take advantage of our free promotions at the Hub! Such as participating in uploading your products for gifts or weekly trend reports!
FAVORITE QUOTES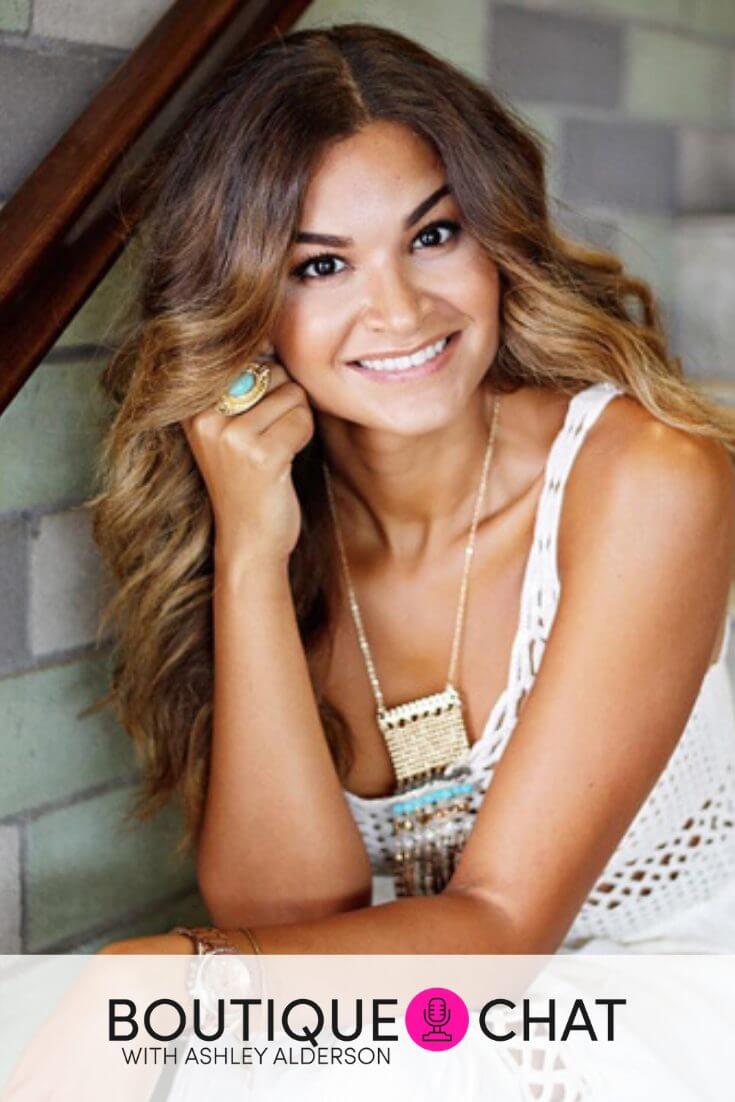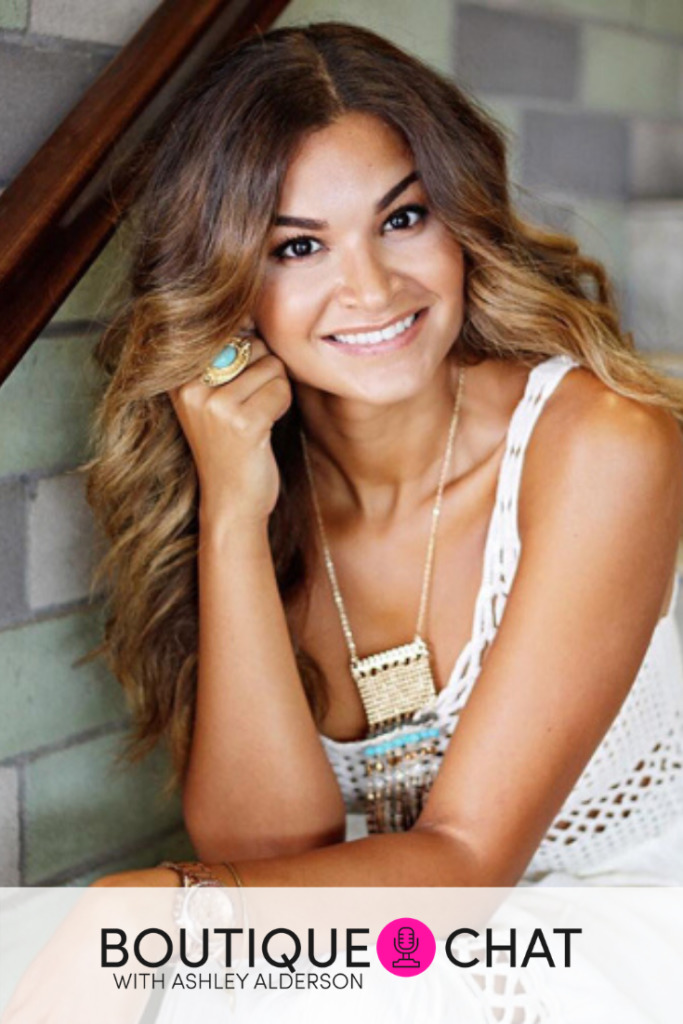 ---
"Customers can gain comfort when doing business with boutiques, knowing this is a legitimate business vs the knockoff/copycat boutique online, we literally vet every boutique owner so it's only going to be quality boutiques that make it on Boutique Style."- Ashley A.

"Right now you can search on style by location, store type, store style, or store specialty. If you are visiting somewhere and you want to see the boutiques in that area you can search that way. And in the future we have even more search options coming!"- Nikki Casey

FOR MORE ON THE BOUTIQUE HUB & BOUTIQUE CHAT:
Join the Hub for more training, information, and connections.
www.theboutiquehub.com/join
Use the hashtag #AskAshley on Instagram, or tag her at @ajalderson or @theboutiquehub to suggest topics for the podcast and let us know what you thought about this episode!
Want to be our listener of the week? Subscribe to our podcast and after that, leave us a review on iTunes Apple Podcasts here!
Original Air Date: November 19th, 2019
Do you love this episode? Let us know what you think about our show and help spread the word about the #BoutiqueChat Podcast.