Who is ready for the biggest shopping weekend of the year? Hands in the air? We are kicking off our #ShopSmall Series by sharing 6 ways to take advantage of Small Business Saturday. These tips will help your boutique capture a piece of the $15.6 Billion spent during the biggest local shopping weekend of the year.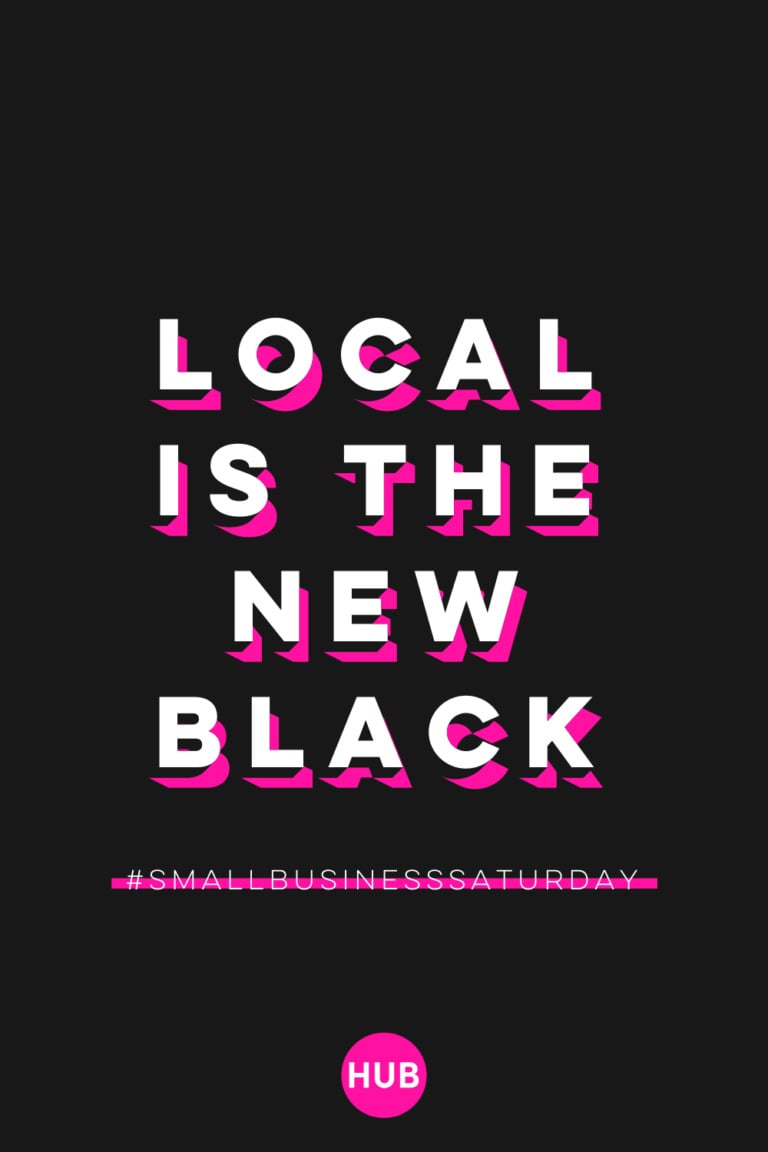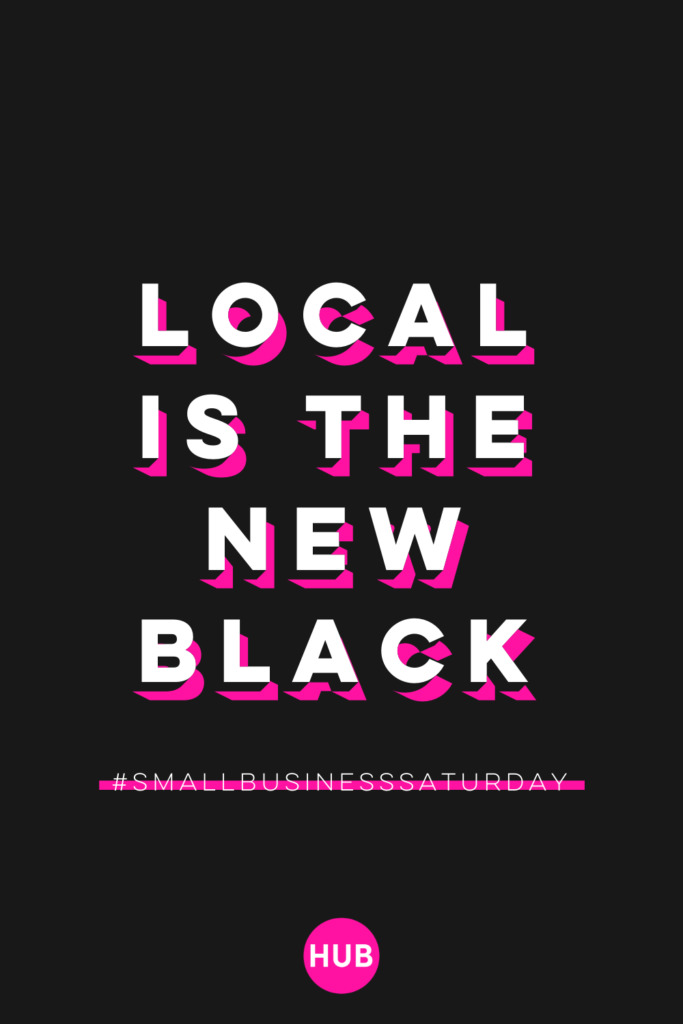 Whether you're an online boutique or a brick and mortar store, we've got you covered! We're dishing on 6 things you can do to help your boutique capture some of the potential on Small Business Saturday and the entire holiday weekend.
When you're done, and want more Holiday Marketing Mastery, don't miss this video talking about 6 strategies to double your Holiday sales, see it here.
Ready to dig in?
6 Ways To Take Advantage of Small Business Saturday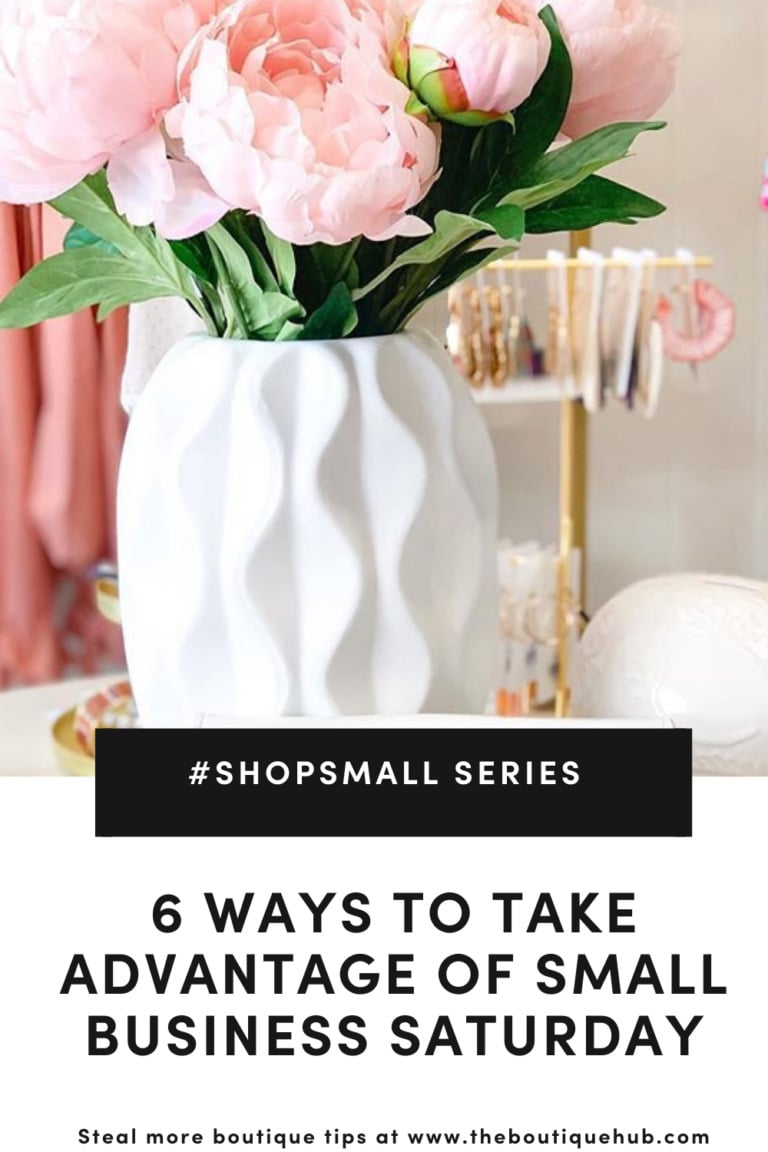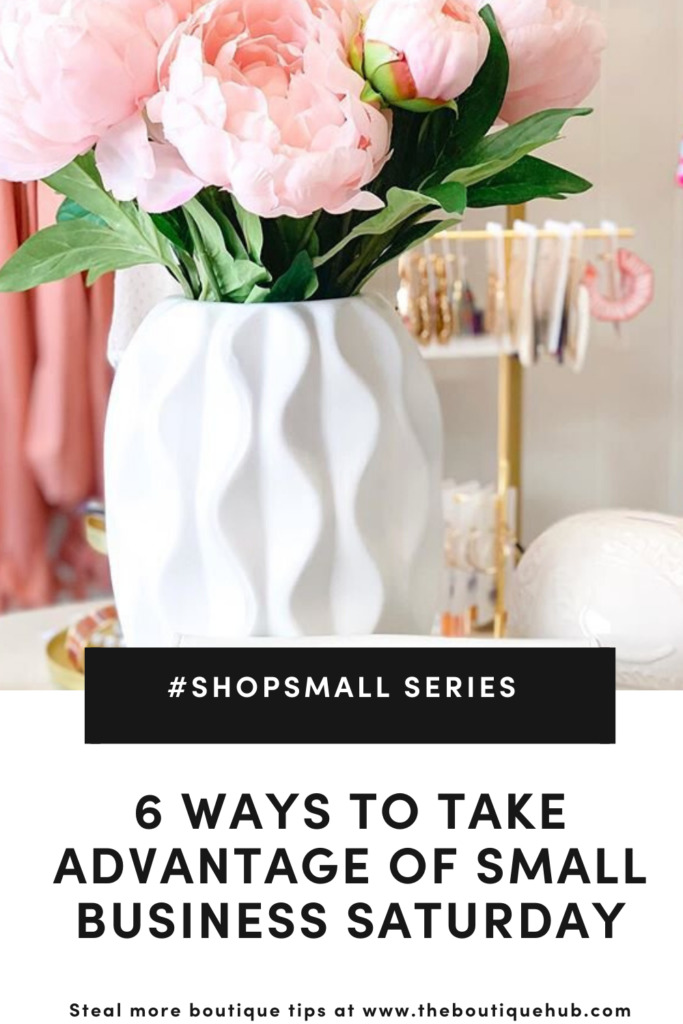 1. Joining Small Business Saturday Promotions presented by American Express
Has your community or neighborhood planned a Small Business Saturday event? If you're unsure, start by checking in with your local Chamber of Commerce, Economic Development Corporation, or Downtown Revitalization District to see if they have stepped up to become neighborhood champions with this nationally-branded event, or if they've started a grassroots event you can get involved in.
If your community doesn't have official plans yet, there's still an opportunity to take part. Visit the official Small Business Saturday page to declare yourself a neighborhood champion or to get your business listed on the #ShopSmall map.
Signing up for the event also provides signage, a doormat for your boutique, and gives you other partnership opportunities like free online ads with some search engines. Speaking of partnerships, new this year is the Small Business Saturday partnership with Etsy (see #4) where you might benefit!
2. Craft Your Offers
Rather than pulling discounts out of thin air the week before Thanksgiving, start by setting goals for your business for the weekend, and then consider what your customers expect or need to create an offer that helps achieve both.
Finding the balance between being competitive and giving away the farm is crucial. At the end of the day, your job is to create an experience that drives traffic, builds relationships and gets your customers excited about shopping with you. The result of your job should be that you get paid, right? AKA, your profit margin. If you give away your profit, you're just volunteering your time and spinning your wheels.
In Part II of our series, we'll share 5 Ways to Craft Offers your Customers will Love – don't miss it!
3. Start your Marketing Plan NOW – Optimize 2-3 Weeks to Roll it Out
Having a plan takes the pressure off and will allow you to automate where you can to quickly execute your marketing plan. Plan ahead so you can spend your valuable time interacting with shoppers and providing memorable shopping experiences. That way, customers will want to return throughout the year, not just when there's a deal to be had!
Part II in this series will help you discover new ideas for your marketing plan, but to get you started, include these simple elements in your plan outline;
Announce your participation
Share a sneak peek of your offers
Let shoppers know that insiders get the best deals – give them an incentive to follow you
Share your offers
Share them again
Thank your customers
4. Collaborate with Creatives
Etsy has created an amazing demand and appreciation for unique and handmade items – qualities that boutiques themselves also share.
Why not collaborate with a local artist, designer, crafter, or someone with a unique niche and invite them to share your space for Small Business Saturday?
They likely have their own popular social media following that will help attract both new customers and perhaps ones that needed the extra push to visit your store over another.
5. Create a Pop-up Shop or Shared Space
Are you an online boutique looking to meet your shoppers in-person on Small Business Saturday? There are lots of small businesses that would look at you as added value.
Think of salons, spas, gift shops, décor stores, or maybe you know another home-based online or specialty business that you could share a public space with to create a pop-up shop.
You're not alone – look for the opportunity to collaborate with others around you. We dive DEEP into collaborating here in a recent Facebook Live we hosted on our page.
6. Get Personal
People want to do business with people, not companies. That's the beauty of Small Business Saturday! It's time for you to give shoppers an idea of how spending their dollars with independent boutiques benefits the local community and our country!
Together, we can speak up and celebrate how boutique owners not only employ other local families, but support the grocery store, favorite charity, dentist for her daughter's braces, photographer and her family, dance instructor for her children, and the list goes on! For more data, ask your local Economic Development group how many times on average a local dollar turns in your community to give you an idea of one small business' economic impact!
READY to kick off the season? We are just getting warmed up with tips and strategies, let's dive deeper into Holiday Marketing Mastery, with a short video talking about 6 strategies to double your Holiday sales.
We hope you liked our latest post: 6 Ways to Take Advantage of Small Business Saturday! Leave us a comment or Pin this post so you'll have quick access to it anytime! Or get great tips to your inbox anytime here.
Cheers #BoutiqueBoss!
PHOTO CREDIT: The fabulous Pennsylvania boutique, Wight Elephant.
Are you a member of theboutiquehub.com, the world's largest community of boutique owners, brands, designers and boutique industry insiders?