The Holidays are coming! Are you ready?

Ashley Alderson gives you the #BoutiqueTips you need for Holiday Marketing Mastery. So you can create the holiday season in your business that you actually want with profit and peace.
As boutique owners, we often focus on making everyone else's holiday enjoyable and we forget about our own! Make it your best year yet with these maximizing strategies!
The businesses that are the most successful in November and December start planning their content in June and August! You have to start now if you want to have a plan for later!
1. Create your Holiday Marketing Roadmap
The first and most obvious thing to do is to get out your calendar and start circling the dates for the holidays. Our #BoutiqueBoss planner or a desk calendar will do.
Here are a few items to consider adding to your calendar:
Events
Popups
Promotions
Photoshoots
E-mails
Delivery dates
Cancel dates
Last call USPS shipping dates
Plan collections: gifts, bundles, and clothing
Plan for extra staffing schedules
2. What Numbers Will Matter Most?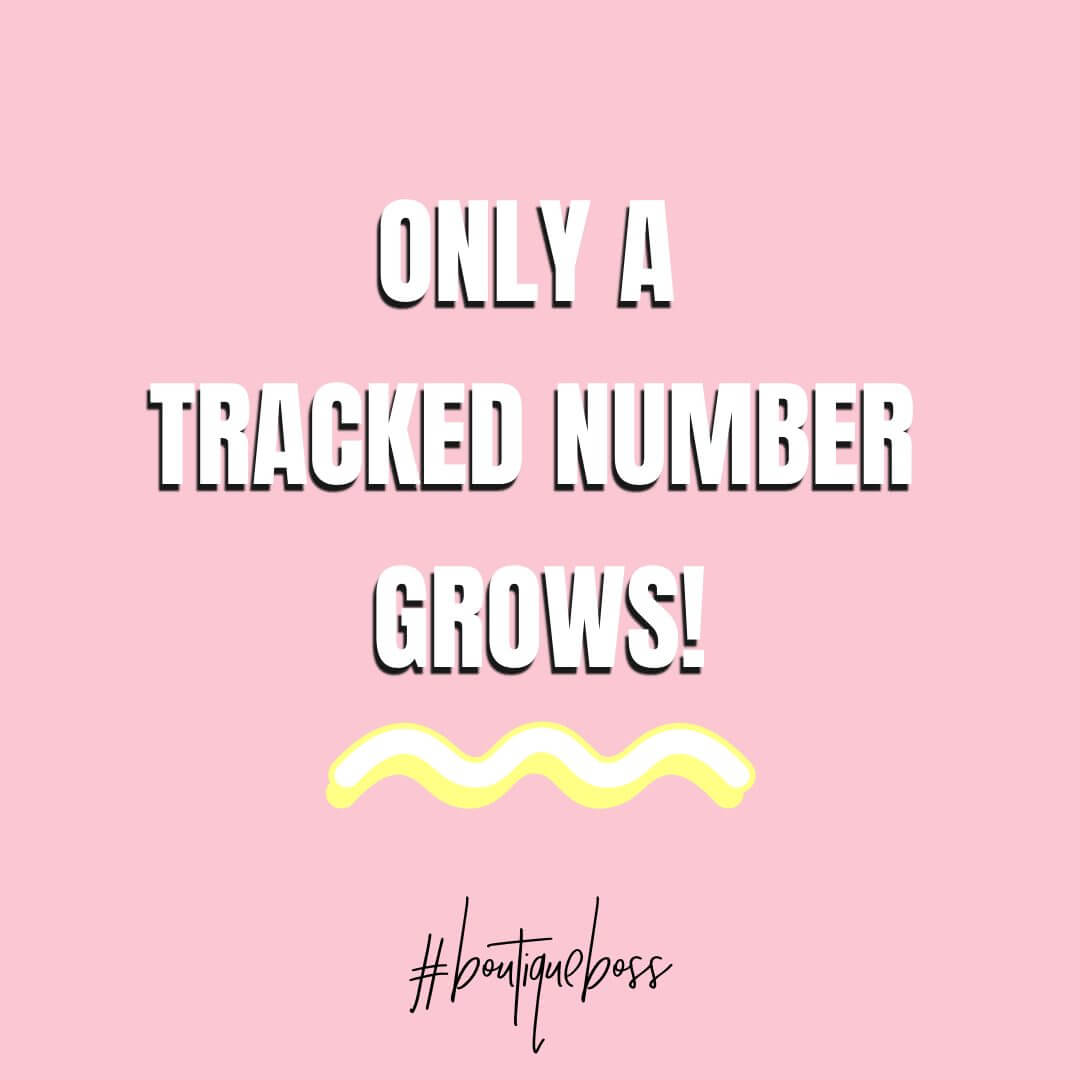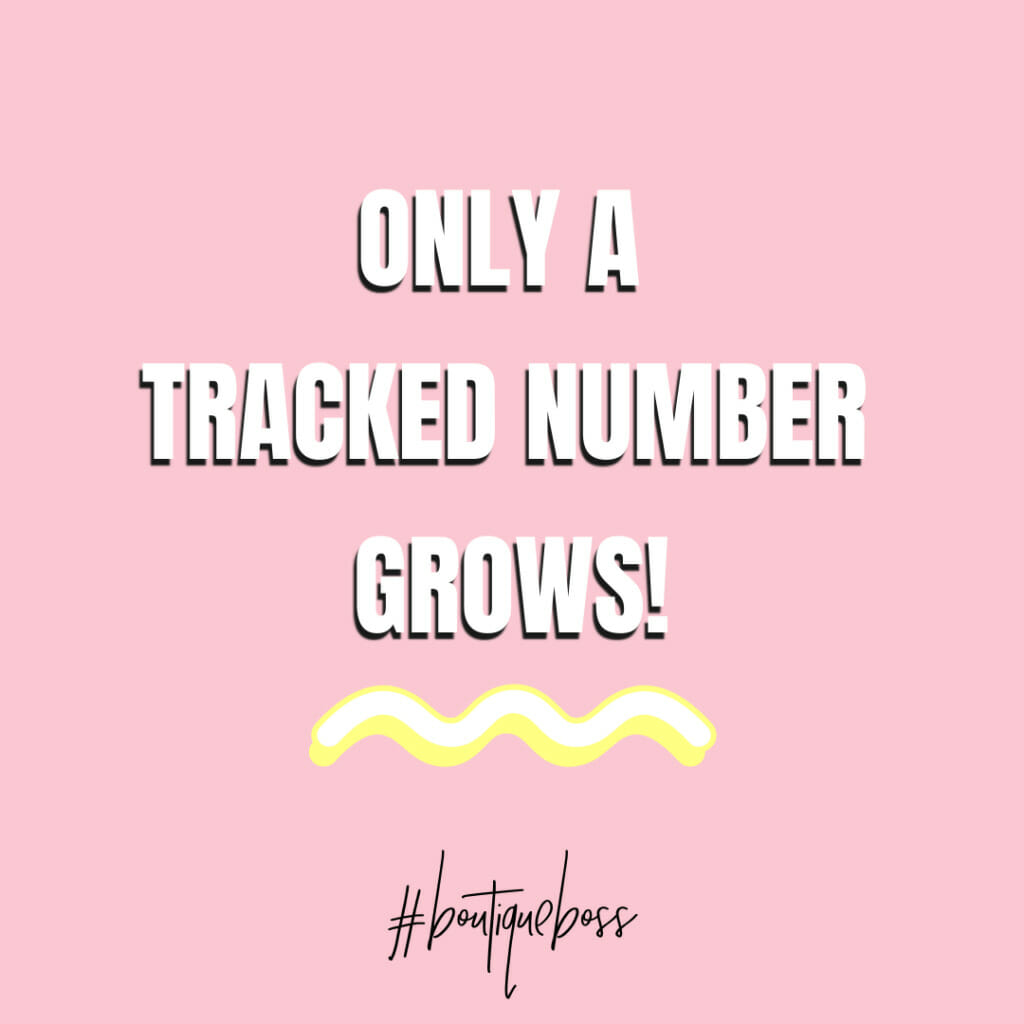 An obstacle that many boutique owners face, is that they are looking at the wrong numbers. They are looking at gross sales from last year. Which is a HUGE mistake! Our gross sales are not what puts money in the bank at the end of the day. It's our profit margin!
Here are the numbers you should be looking at:
AOV = Revenue/# of Orders
UPT = # of Items Purchased/# of Transactions
MMU = [(Original Price – Reductions) – COGS]/Net Sales
Budget vs Actual
3. Get to Buying Right
Holidays are an opportunity to test out different price points and categories with our customers. Cheaper isn't always better when it comes to pricing. We aren't Walmart. We are boutiques. People come to us because they want curations, unique items, quality, someone to style them, and personalized service. Your customers don't want to sift through a rack at Walmart. They will price match and you don't. But you will have a relationship with them and that's what keeps your customers coming back!

What will you bring in this season that will not only serve your customers and help you stand out…..but can keep MARGIN in your sales numbers!
4. Where are your boundaries?
This is part of the preplanning this season. At The Boutique Summit, Author Mike Michalowicz talked about Parkinson's Law, or the "small plate" theory. It states that whatever the size of your plate is, you will fill it. If you want to control your portions…just grab a smaller plate.
This theory applies to project management. When we allow more time for projects, it allows us to fill up our schedule with more than we really need. Before you say yes next time and your "plate" gets too full…grab a smaller plate. Try limiting your hours and you will see an increase in productivity!

Don't YOU want to enjoy the season with your family? Set hard boundaries for yourself now.
5. Your Staff Is a Team. You Are Their Coach.
You'll be needing more help this season right?
In sports, you wouldn't think of showing up to a game without coaching your team through a practice game. After the interview, you hire your employees and onboard them. We assume they know what to do but we haven't allowed them to practice. Every day that your team members are on your sales floor, in your warehouse, working online is a "game" for them.
Your money is on the line. The most impactful thing you can do for your team is ongoing education. An example of this would be weekly team meetings or product education. You are coming into the 4th quarter. It's an opportunity to coach your team! But remember to cross-train…you shouldn't need to do everything!
"The only way to grow and scale a business is to get really good at two things – creating processes & coaching your team to spot the gaps.

A good coach never stops coaching -in the good times or the bad."

Ashley Alderson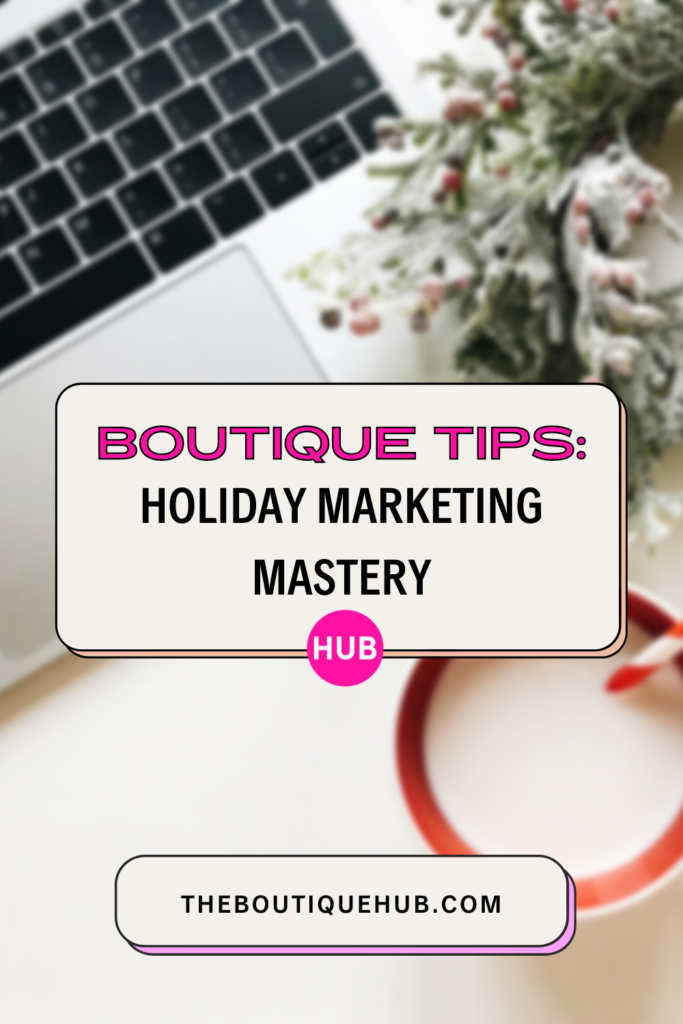 6. Event ROI — Hard Or Soft?
A common misconception about events is that they are for a hard ROI (dollars!). Have you done this? Judged the success of an event on sales alone?
But it's not as much about the money. It is a customer acquisition season! During the 4th quarter, everybody and their grandma is shopping! So events are a land grab for data. Events are an opportunity to segment your customers and follow up with them.
Ask yourself…
How many people can I get on my email list?
How many people can I get on my text list?
How many people can I get to comment on my live sale so I can come back & run retargeting ads?
How many people can I get to use my app?
Pre-packaged items, wishlists, and holiday checklists are all creative ways to get your foot in the door with customers. You can also look for opportunities to collaborate with other businesses to cross-market. For example, you could set up a little display in a hair salon and you would allow them to host something for them in your space. Remember, community over competition!
"I host an open house before Thanksgiving because people are in the mood to start that Christmas list. Last year I served wine and chocolate. I don't offer specials or have a sale rack but I do have them draw from a bowl to receive a discount at the checkout. They can get anywhere from 10%-20% off their total purchase or 30-50% off single items. I also gave them all a gift. Earrings in an organza bag. We all have a great time and they are bringing friends with."

Anne Shaw, White Owl Creek Boutique
7. Sales vs Promotions Choose Wisely
Another common misconception is you have to run a sale to promote your business. This is not true. It is easy to be lazy and run a blanket 30% off sale, so you just have to update one thing in Shopify. That is where your margin disappears. Knowing your inventory numbers, aging, turn-rate is crucial to profitability during the holidays. Avoid blanket sales at all costs!
Promotions like a free, giveaways, BOGO, or double points allow you to market and make your customer feel special. Building your relationship with your customer is the goal.
The latest research says Millennials spend more money on experiences than they do on things. Providing your customers with experiences through your boutique is important. Because your customers might not remember what they bought from you but they will remember how you made them feel.
8. Drive Traffic Like A Boss With The Right Holiday Marketing
Rather than focusing on sales goals, try and shift your mindset to traffic and conversion rates. When you do that, you start thinking in terms of what content you can create to generate the traffic you need to hit your goals. Know your conversion goals. The formulas you need are:
DSG (Daily Sales Goal) /AOV (Average Order Value) = Orders that you need per day
Orders/Conversion rate = How much traffic needed per day to hit that goal
The average conversion rate for e-commerce sites is 2%. This number can be pretty overwhelming. Brick and mortar stores can average 30-75% depending on location. By using these formulas, you can create a traffic plan to generate the numbers you need. Our content sanity method can help you maximize the content you are already creating for social media, emails, and marketing, so you can get the most traffic to your store, online or off.
JOIN US…in the Holiday Marketing Masterclass
The 4th Quarter is the MOST important time of year in retail, and unless you're ready to maximize it, it can also take your business for a ride.
Stop concentrating on your gross sales numbers, and start making sure your 4th quarter is profitable.  From years of retail experience, and the latest proven strategies, we'll make sure this Holiday season is one both you and your customers will always remember.