Any owner knows that graphic tees are a staple piece in almost all closets across America, and have been for some time. Your customers love the versatility of a graphic tee, knowing they can be dressed up or down, and the variety of options caters to a wearer's individual style.
One of our favorite graphic tee brands is none other than Texas True Threads. They've been a Hub member for quite some time, and have some of the best customer service out there–not to mention, the cutest, most popular designs, too!
We asked the TTT crew to share some of their favorite tees with our Hubbies, and they even threw in some of their recently-launched kimonos, as well! Enjoy!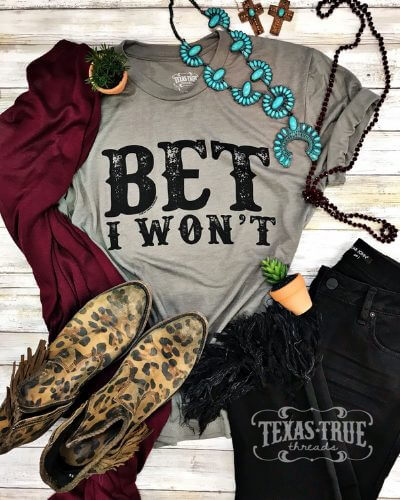 "Bet I Won't"
$11/each
This tee is sass. For all those gals out there who are fierce little firecrackers, Bet I Won't is the perfect tee for them!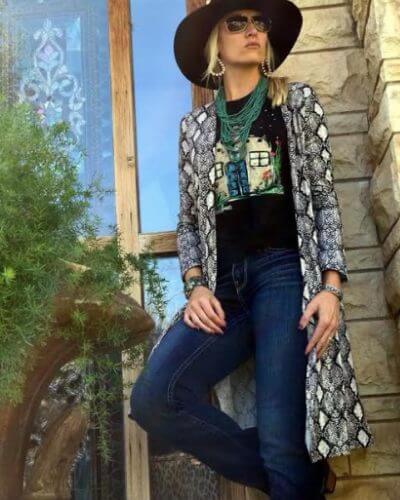 "Casa de Amor" Tee
$13/each
Python Cardigan
$17/each
Casa de Amor is an original painting by artist Callie Ann Hensley. This tee is classic western for any gal. It also pairs great with our black python cardigan, shown in the photo as well!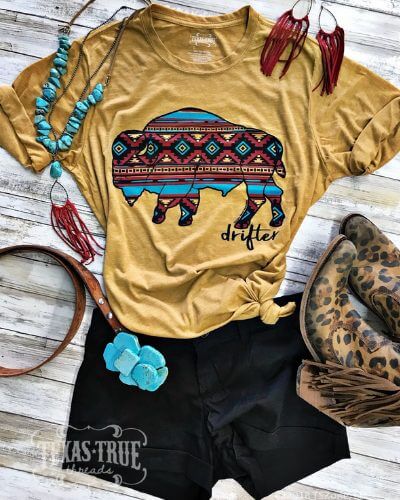 "Drifter Buffalo"
$13/each
Drifter Buffalo is a best seller! Perfect for date night and a night at the arena, this timeless mustard color tee will be a hit, no matter what!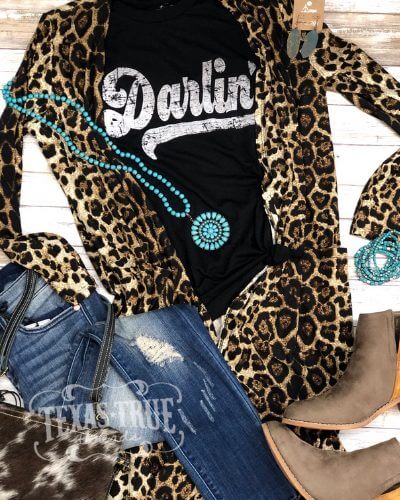 "Darlin" Tee
$11/each
Dark Leopard Cardigan
$17/each
The Darlin' tee speaks for itself. And don't you know that you can pair this black and white color combo with any of our precious kimonos or cardigans?! This is shown with our dark leopard cardigan and looks great dressed with turquoise!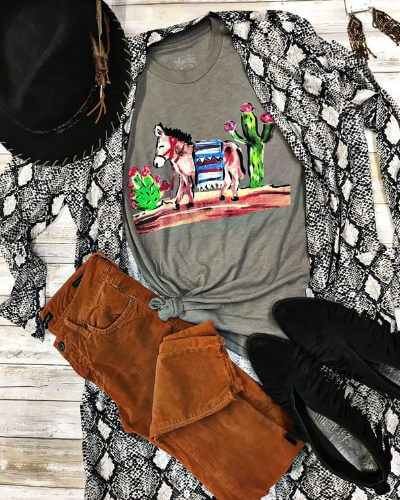 "Donkey Scene" Tee
$13/each
Black Python Cardigan
$17/each
Another original painting by Callie Ann Hensley, this donkey scene with the cactus in the background will look great with your best denim flares! Shown paired with our black python cardigan, you can't go wrong!

---
Any of our wholesale tees and kimonos or cardigans can be viewed and purchased on our website at www.texastruethreads.com, you can also find assistance by calling 806-644-9663.
Big thanks to our friends at Texas True Threads for showing off some of their favorite tees!
---
Want to be part of The Boutique Hub? Not only will you become part of an incredible boutique retail community, but you'll have access to more than 600 brands and service providers, along with more than $3000 in member discounts! Oh, and did we mention access to over 100 hours of expert training's and how-to's? Join Now!