Need a way to keep your winter wardrobe alive?! We have a solution for you! We are all about the bell bottom pant trend and it's the perfect way to add some much needed excitement to the winter wardrobe.
So how do you make this 70's trend relevant? By rocking them with a rad pair of heels that creates legs for days and helps balance out the wide flare.
We pulled a variety of our favorite bells for you to check out and love the current trends being incorporated into this pant style. There's everything from the luxurious velvet patterned bells below, or for all you animal print lovers, we included the cheetah bells too! If you're looking for a more simple bell bottom to paid with a statement top we adore the neutral corduroy bell bottoms as well.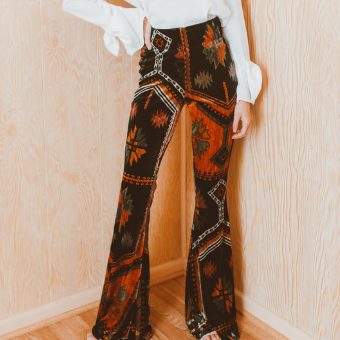 Wild Plains || Big Skye Velvet Flares $118.00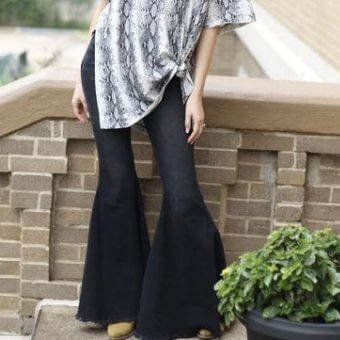 Sassy Antler Boutique || Dallas Denim Bells $55.99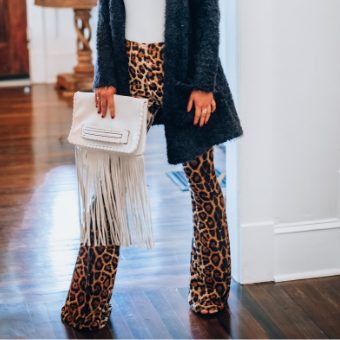 Entourage Clothing || Cheetah Print Flare Pants in Brown $22.10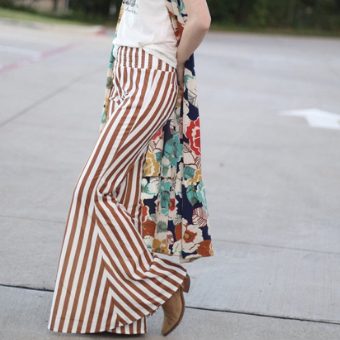 Cactus Rose Boutique || Deep Mustard Striped Bells $44.99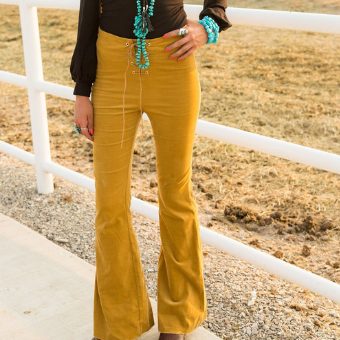 Vintage Cactus || Fools Gold Bell Bottoms $44.50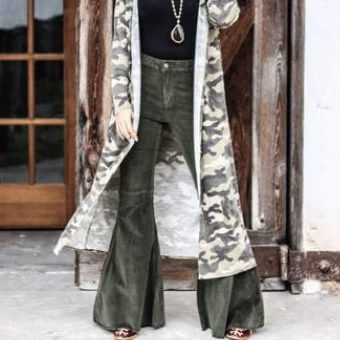 Alison's Fashion || Corduroy Bell Bottoms Olive $39.95
Are you on board with the bell bottom trend?! Let us know on Facebook or Instagram!
Want to see some more awesome pieces like these? Check out our Facebook group, Shop The Best Boutiques!
We have a whole shopping thread featuring the latest styles!
Hero Image: Buckin Wild Designs & The Official Desert Rose