For the past two years we've broken down the best boutiques to shop for the perfect western looks in our Best of the West: Top 20 Boutiques feature, but this year we wanted to do something special for the western brands we all draw so much inspiration from.
While we were polling our list of fashionistas for their favorite boutiques, we asked them to nominate their favorite western brands, and these ladies sure didn't disappoint! Whether they're known for creating jewelry, clothing, custom leather or silverwork, the 15 brands these fashionistas picked are top of the line, and we are so excited to be featuring them in our first-ever Best of the West Brands piece!
Here they are, listed A-Z!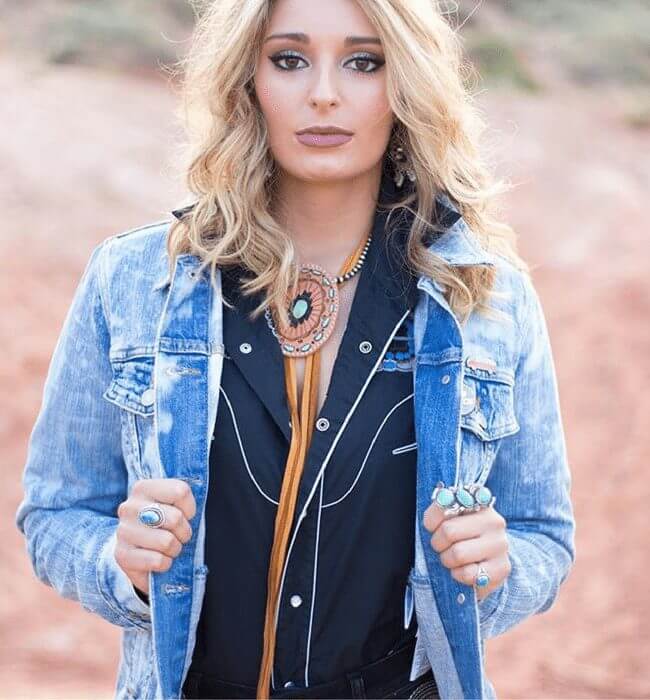 Allie Falcon
If you're someone who loves unique, southwest-inspired leather creations, then Allie Falcon is your girl. Updating her shop about once each month, Allie creates leather pieces such as painted bolos, scarf slides, earrings, cuffs, clutches, and possibly her most famous creation, denim jackets adorned with squash blossom cutouts and retro patches.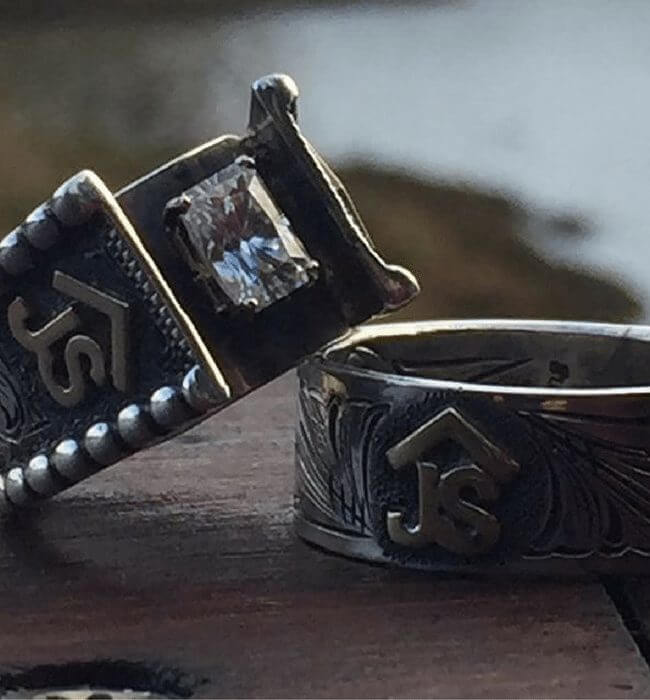 Bad Bronc Studio
When it comes to silversmithing, Nick Cunningham, owner of Bad Bronc Studio, is one of the best in the business. Nick blends traditional cowboy engraving with modern design elements, such as thunderbirds and sugar skulls, creating some of the most unique, one-of-a-kind pieces for both cowboys and fashionistas, alike.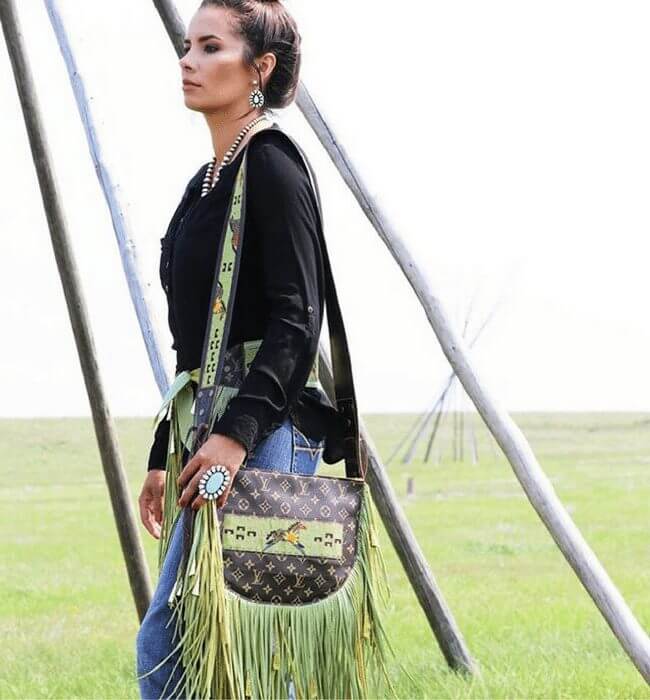 Bobbi Palczewski Purses
Combining their Native American heritage and love of fashion, mother/daughter duo Bobbi Palczewski and Jessie Longbrake are known for creating high-quality custom beaded purses, belts, and other accessories. Bobbi Palczewski Purses is known by fashionistas across the West and worn by some of the industry's most well-known women, such as fashion influencer Shaina Clifford and her sister, 2017 Miss Rodeo South Dakota, Soni Clifford.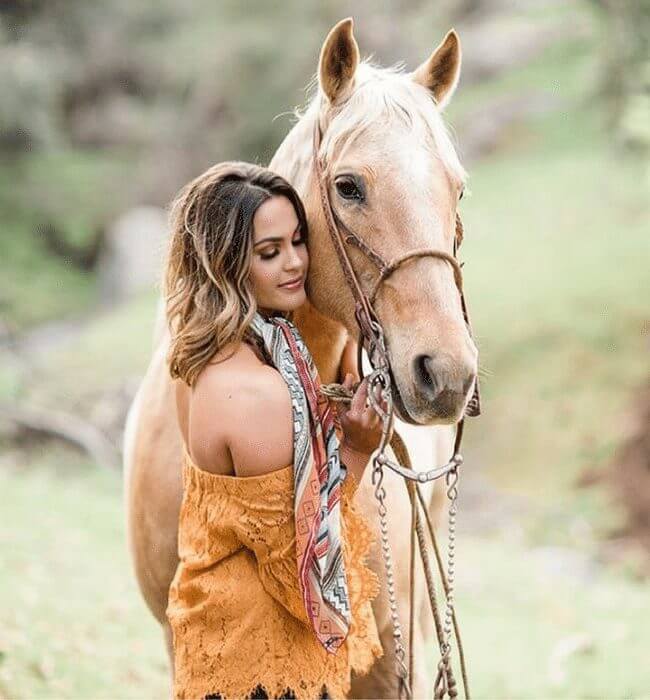 Buck Wild Custom Wild Rags
These days it's hard to find a fashionista who isn't sporting one of the western world's most purposeful fashion accessories, the wild rag. There's an even better chance that wild rag came from Buck Wild Custom Wild Rags, where you can find a variety of fabrics, patterns, colors, and textures, fitting in perfectly with owner Sharon Buy's thought that, "Life's too short for a solid colored wild rag"!
Buck Wild will be set up at the South Point Cinch Western Gift Show, so if you're in Vegas be sure to stop by and snag one (or four) of her gorgeous wild rags!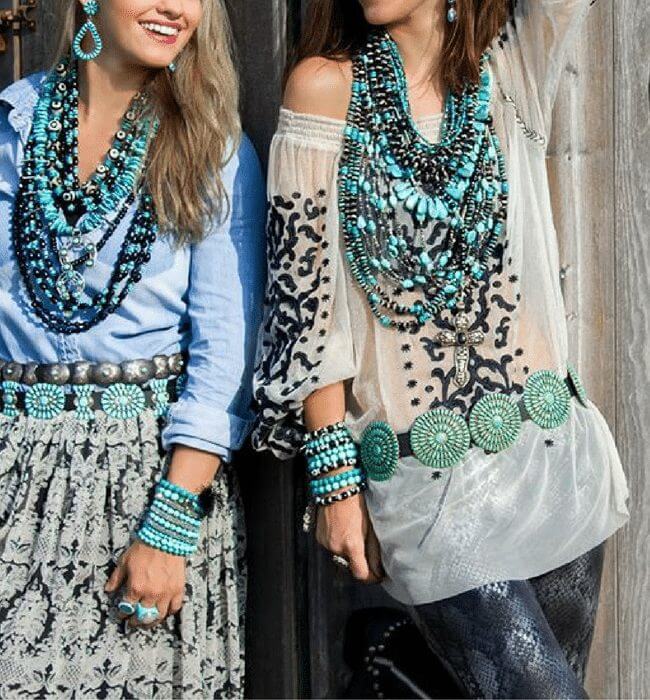 Chelsea Collette Collections
Each piece of this western jewelry line is handmade with the highest quality genuine gemstones, and sterling silver, all carefully created by Chelsea Collette Collection's owner, Chelsea Bergmann. This heirloom jewelry line can be purchased through retailers such as Savannah Sevens Western Chic, Cowgirl Kim, and The Sparkling Spur, to name a few.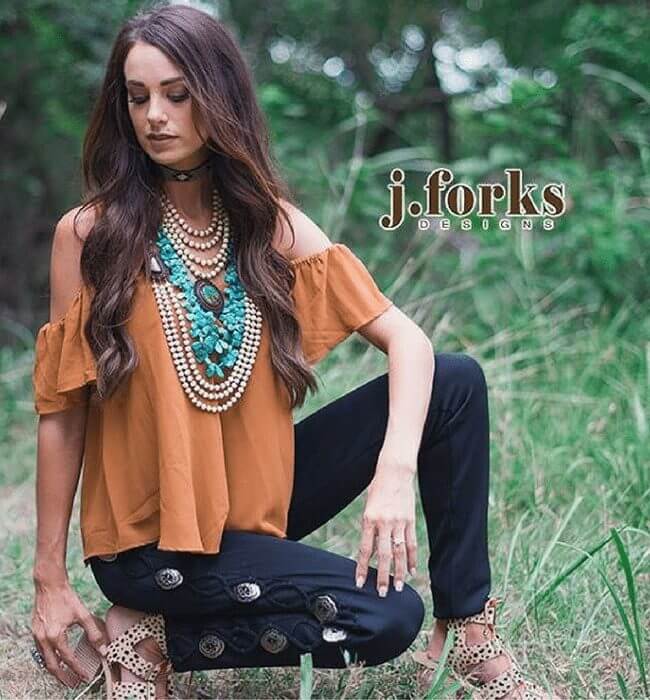 J. Forks Designs
J. Forks Designs is a western jewelry brand, created by owner Jenny Forks (who has been designing and manufacturing J. Forks Designs for over 17 years), and Cody Ackel (who has been handcrafting leather pieces for almost 15 years). Together they create a unique line of jewelry and accessories that incorporate American turquoise, natural stones, bronze, sterling silver, and handcrafted leather elements, making for one of the unique jewelry collections available today.
J. Forks Designs can be found in Vegas during the NFR, at the M L Leddy's Booth, located at Las Vegas Convention Center's Cowboy Christmas.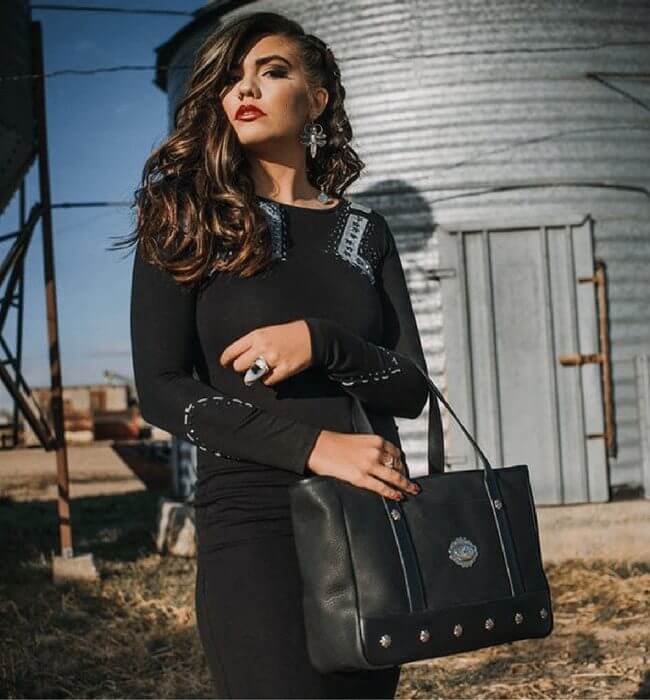 Livewire Clothing
Clothing designer and Livewire Clothing's owner, Megan Holdren, is a visionary when it comes to blending the style aspects of retro western and classic style, with a hint of modern flare. Livewire Clothing offers a variety of designs, custom orders, and even the option to "rent the look", where you can rent a single piece, or an entire outfit, perfect for your next event.
Livewire Clothing will be hosting a trunk show in Vegas during the NFR, December 8-10, at the Woolies Quality Clothier Booth, located at the Roper Cowboy Marketplace, Mandalay Bay Convention Center (Booth #796).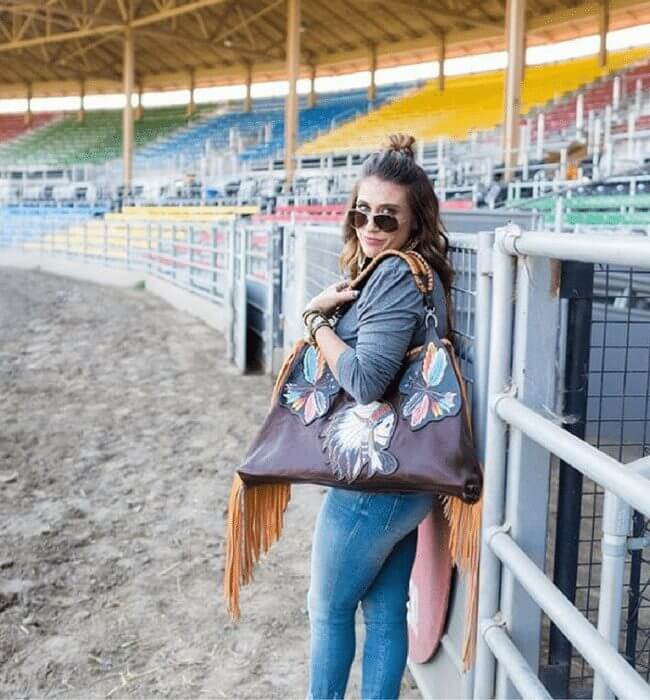 Long X Trading Co.
Based in Wickenburg, Arizona, Justin Alps and Stephanie Schmidt are the two creators behind this leather company, that focuses on creating unique, custom orders for their customers. Through Long X Trading Co, the two have created one of everything, from tooled Converse tennis shoes and Birkenstocks, to purses, belts, rope bags and wedding bouquet wraps.
Long X Trading Co will be hosting a trunk show in Vegas during the NFR, December 14-16, at the Woolies Quality Clothier Booth, located at the South Point Cinch Western Gift Show (Aisle #900).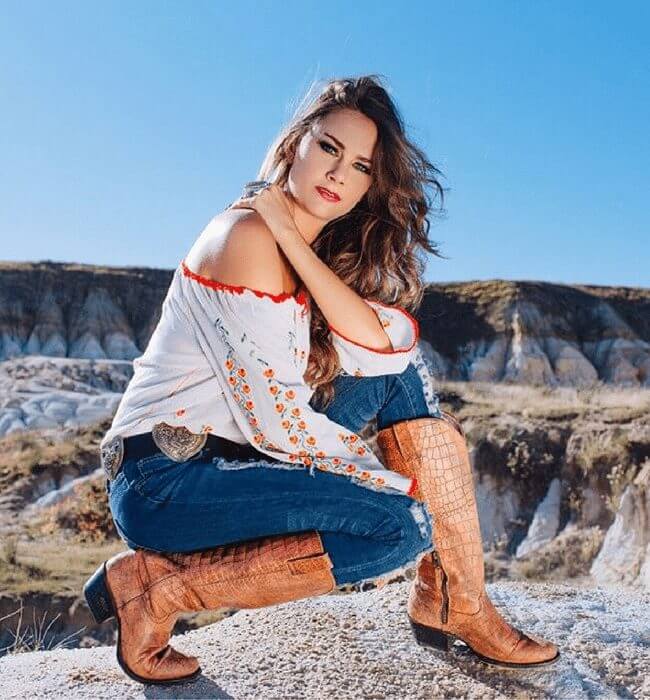 Miss Macie
Miss Macie made her way on to the scene in 2016, thanks to a collaboration between LaDane Smith and the folks at Anderson Bean/Rios of Mercedes. This collection of boots was brought to life through a vision of a bohemian country girl with a nod to her edgy western side, and is quickly becoming one of the western industry's most-loved boot brands.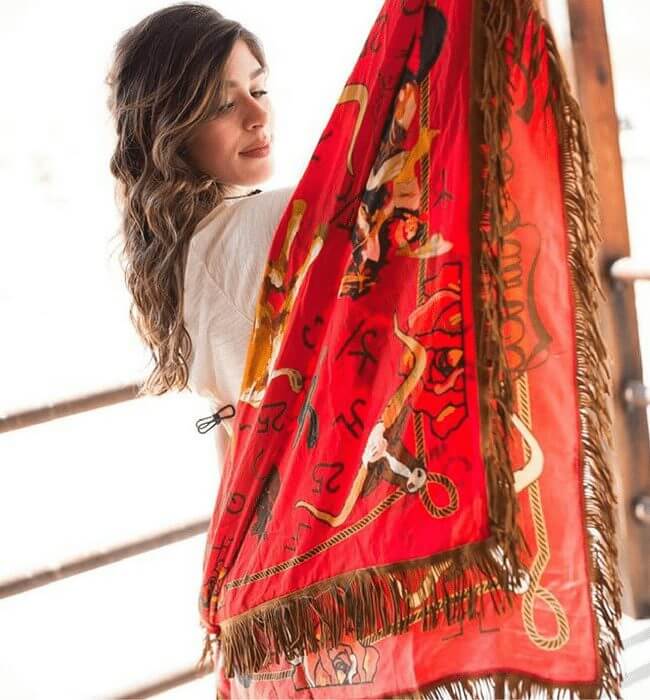 Rodeo Quincy
Fashion designer Quincy Freeman is no stranger to the western fashion industry, owning her own company, Rodeo Quincy, and having also designed her own lines for both Ariat International and Wrangler. Rodeo Quincy carries a wide range of inventory for all ages (kids to adults) that includes apparel, footwear, accessories, and tack.
Rodeo Quincy will be set up at Cowboy Christmas, held at the Las Vegas Convention Center (Booth #1449). Her products can also be found at various retailers set up in Las Vegas, including Rolling Ranch Boutique, located at the Stetson Country Christmas/Sands Convention Center (Booth #948).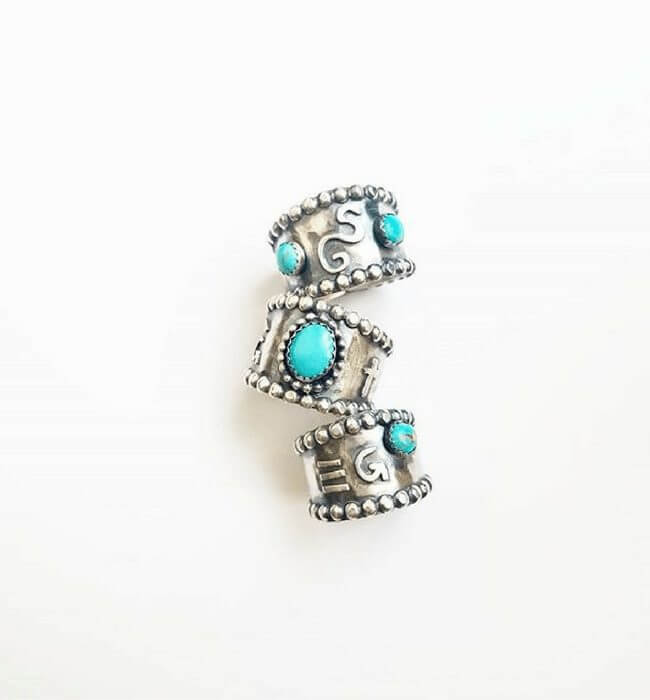 The Classy Trailer
The Classy Trailer is one of the western industry's most sought-after jewelry brands, where each piece is handmade in California's Napa Valley, by owner Jill Skinner. Skinner spares no detail in her work, be it the engraving on a teeny-tiny sterling silver eartag, or her Instagram's perfectly crisp, white brand aesthetic.
The Classy Trailer will be set up at Mandalay Bay's Roper Cowboy Marketplace, alongside Holy Cow Couture (Booth #813).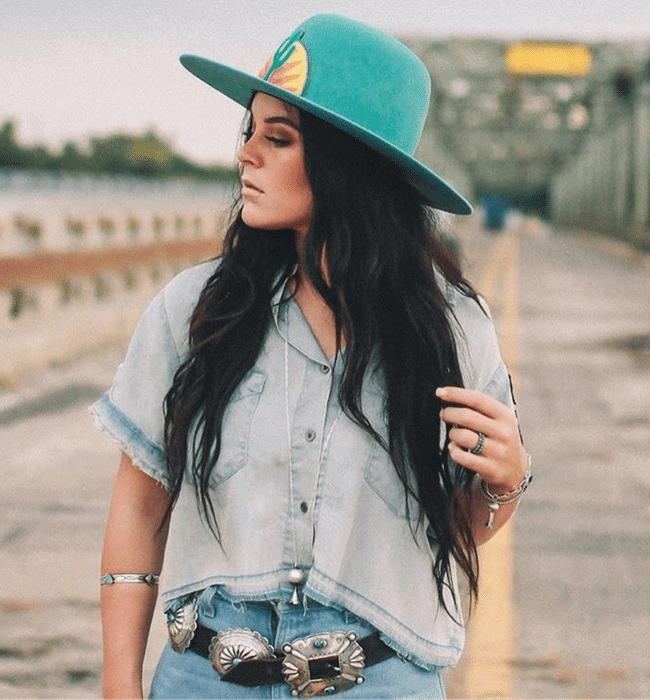 Warbonnet Hat Works
Dan and Brooklyn McIntosh are the husband/wife team behind Warbonnet Hat Works, what could easily be considered as the industry's premier custom hat company. Dan and Brooklyn focus on crafting made to order hats, each made unique by its color, shape, creases, and adornments such as colored ribbon or vintage turquoise pins.
Warbonnet Hat Works will be set up at South Point's Cinch Western Gift Show.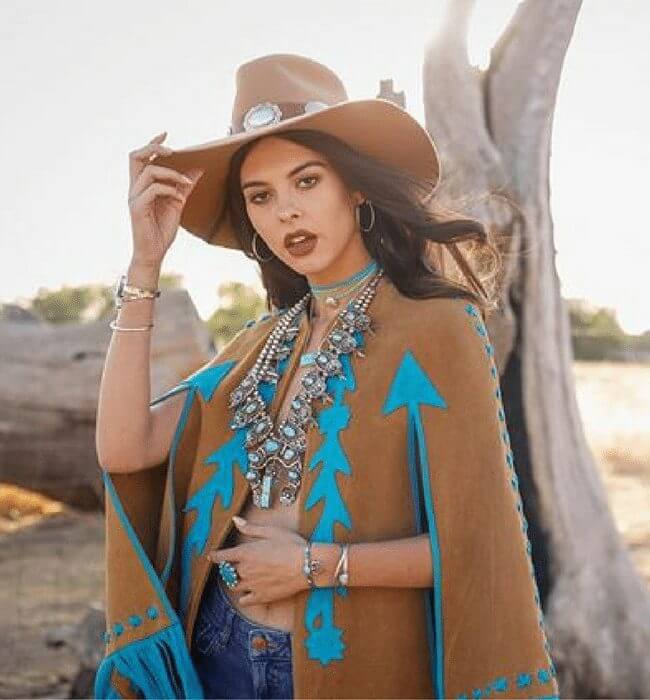 Western and Co.
Western and Co. is a brand that is loved by fashion enthusiasts of all ages, and one that's been worn by A-List celebs such as Miranda Lambert, Kacey Musgraves, Alisan Porter, and Jessie James Decker. Western and Co. carries a stellar collection of vintage turquoise jewelry, and it's line of original graphic tees and western-inspired jackets and capes, which are designed by owner Hailey Nelson.
Western and Co pieces will be available at Mandalay Bay's Roper Cowboy Marketplace, with Holy Cow Couture/The Classy Trailer (Booth #813).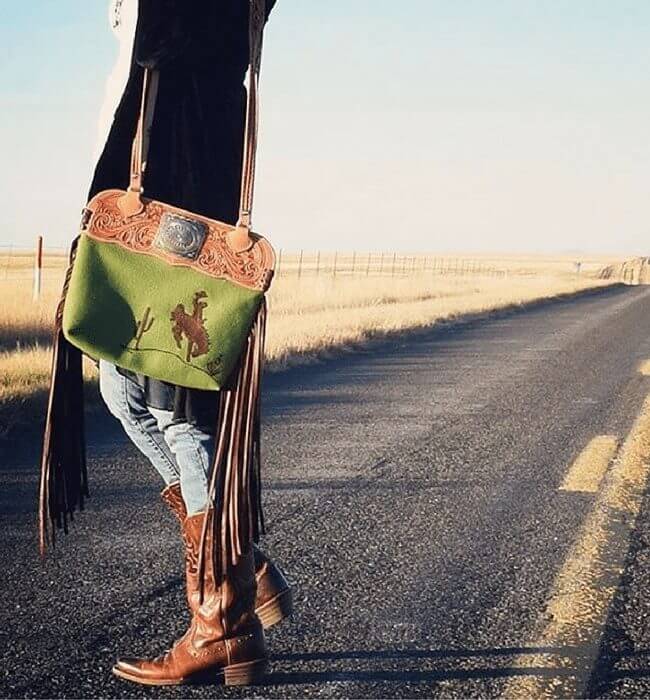 Western Skies Handmade
Western Skies Handmade is a southwestern brand, most commonly known for its beautiful purses and accessories, all individually crafted using the finest American-made leathers and wools and with the utmost attention to detail. Nestled in the beautifully remote high plains of northeastern New Mexico, Western Skies Handmade is owned by Sarah Burton, who says she "has a life-long passion for creating beautiful things".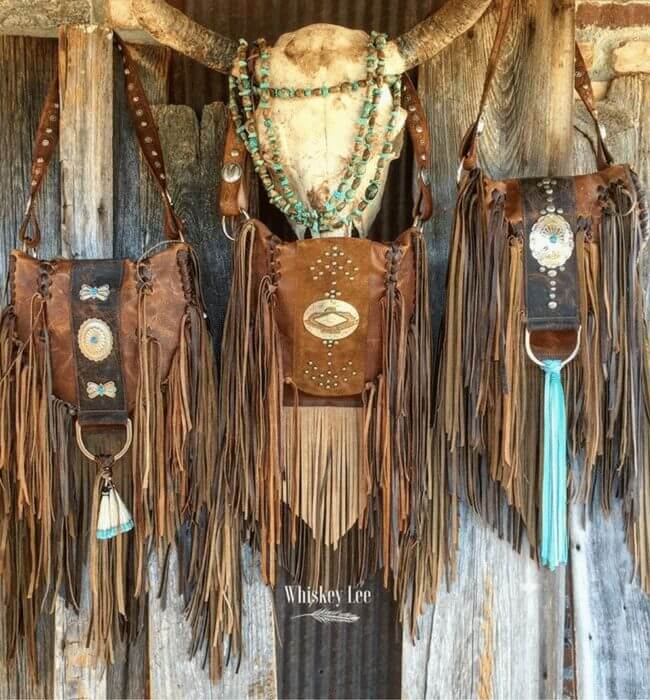 WhiskeyLee Designs
Brandi Baxter is the owner and creator of WhiskeyLee Designs, a one of a kind handbag company. Each of Brandi's purses and clutches has a southwest, bohemian vibe, often accompanied by long-flowing fringe and a variety of embellishments, making these handbags as unique as the women who own them.
We're a big fan of all of these brands, and can't wait to start shopping them! We'd like to take a minute to congratulate our winners, and to send big thanks to our fabulous fashionista who nominated them:
Andrea Thorp, Aya Reimer, Bobbie Tryan, Brianna Bigbee, Brooklyn McIntosh, Cara Miller, Danielle Keighley, Denae Schertz, Geena Marcuzzo, Halley Preece, Hannah Ferguson, Hannah Hogner, Hannah Malson, Janzen Jackson, Jena Knowles, Jordan Rankin, Kadee Coffman, Kathryn Barkey, Keenie Word, Marianne Easter, Meghan Gates, Mkenzee Renae, Sara Lynlee Madrid, Shaina Clifford, Shaley Ham, Shanna Means, Shondina Lee, Sierra Rae Lewis, Sterling Coomer, Traci Wallace, and Whitney Benton.
Hero Image Photo Credit: Fashion Posse, styled by Livewire Clothing
***
Are you a fashionista with an eye for all things western?! Then you'll want to sign up for our BRAND SPANKIN' NEW western-focused email list! All you've got to do is follow this link, and leave your info!