We've talked about it for months now, and guess what? It's finally here!!! The first Season of The Boutique Hub Style Team has been unveiled, and now's your chance to meet and work with them!
Here's a little backstory…
The purpose of the Style Team is to provide an additional connection point between fashion business owners and shoppers, via the use of fashion bloggers and influencers. All the while, promoting the boutique and shop small movement.
We see a big void in the world of fashion influencers and boutique or small brand partnerships, how the process works, what is to be expected of one another–and we are thrilled to be able to help pave the road for successful and expanded collaborations through the Style Team, and a series of informative posts and trainings within our community.
Now, onto answering all of your questions as to how this whole process works!
Featured collaborations with Style Team Members are open to Boutique Hub Members only.  

Each member boutique or brand is only allowed to work with one Style Team member per Season, or until the waitlist has been fulfilled, as we want all 600+ of our members to have the opportunity to collaborate.

You will be allowed to choose up to three (3) Style Team Members to work with via our standard application form. The Hub will make the final decision so that we can ensure there is an equal balance of boutiques/brands between all Style Team members.

Each member brand/boutique will determine the amount of inventory (deliverables) sent to the Style Team member they're working with, ranging from $50-$150. From there, the Style Team member is allowed to choose the deliverables that they'll be receiving, all which must either add up to, or below, the pre-agreed upon amount.

Each member boutique/brand and Style Team member will sign a standard contract with one another, prior to the shipment of the deliverables, stating what is being sent, and all other aspects of the partnership. These contracts are imperative, as they inform everybody as to what is expected from themselves and the other party.  We will provide them to both parties.

Promotion of all parties involved will take place on each Style Team member's social media, boutique or brand social media, and via the #BoutiqueStyle blog and social media.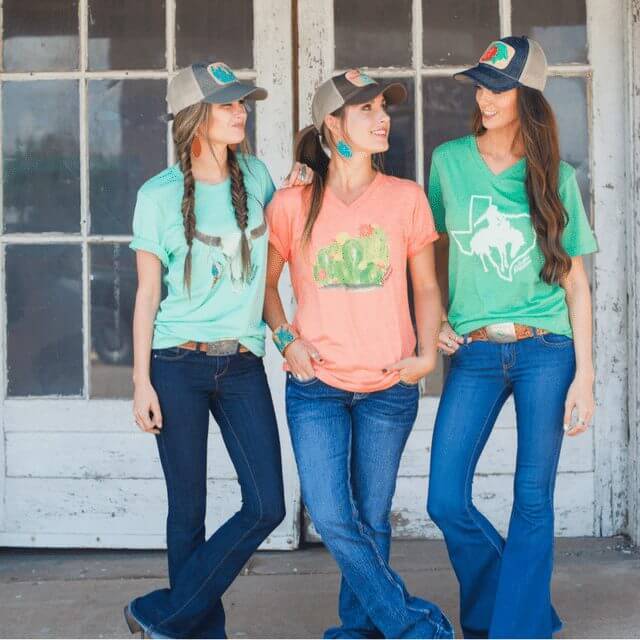 With any new project, there may be a bit of a delay, as we travel through uncharted territory. We've worked really long and hard to make sure this process is something that fits and benefits all parties involved and is also something that can flourish on its own without a great deal of management.
As always, we are very open to any and all solution-based feedback you have; so please always feel free to let us know if you see an area that could be improved to benefit everybody.
Ready to start working with our fabulous team of influencers? If you're a member of The Boutique Hub, you can get started by filling out the Style Team Collaboration Application!
Are you not a member, but want to get in on a little Style Team action? No worries, we've got you covered! Follow this link and we'll get you all set up to become a member of The Hub!
Hero Image Credit: Southern Sins Boutique
Post Image Credit: McIntire Saddlery, Denim & Velvet