The dust has finally settled from our big trip to Atlanta for the 2019 Boutique Summit! Events like The Boutique Summit always remind us what an incredible community our members we have, and reinvigorate us to fulfill our mission of helping to build and better the boutique retail industry. Presented by The Boutique Hub.
As we mentioned back in January, 2019 is the year of "Relaunch: The Boutique Hub 3.0", a strategic, five-phase plan that will take place throughout the course of the year. One of those phases was released in Atlanta to our Summit attendees, and now we're sharing the good news with you!
Introducing a brand-spanking new, Boutique Hub Membership Dashboard, on our website! The crux of this Relaunch phase is to ensure that all we're extending to our members is presented in a way that is easy for you to find, understand and implement. The Boutique Hub Membership Dashboard has been nothing of the sort, until now. The new Membership Dashboard features numerous changes, but we're highlighting some of the biggest ones below: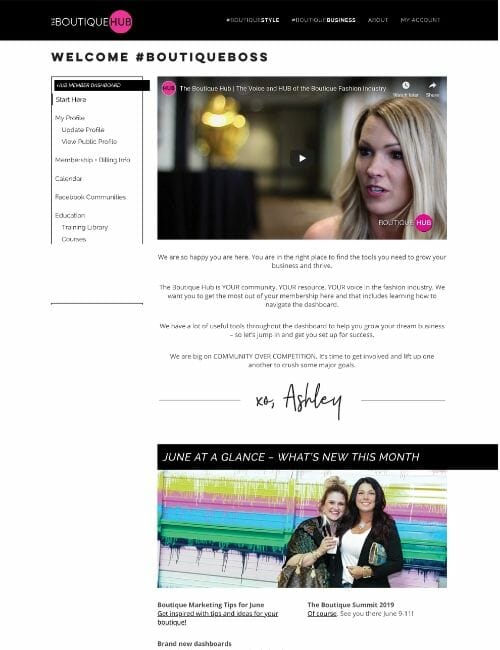 -Personalized features for each of our membership types— Boutiques, Brands, and Service Providers.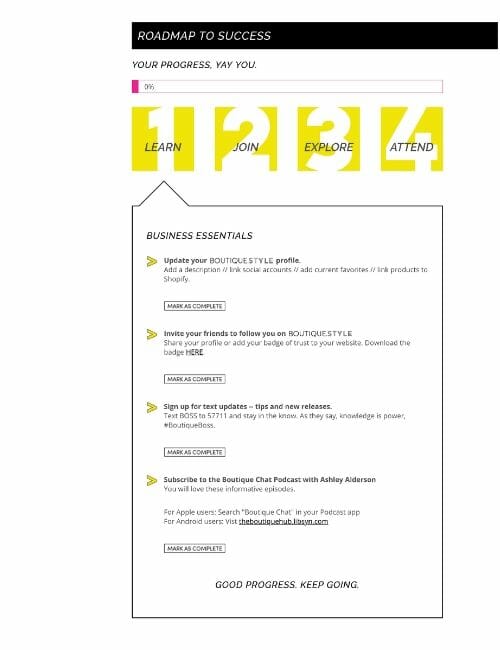 -Checklists to help you fully access all the tools and extras that are included in your Hub membership (business essentials, Facebook communities, membership benefits and discounts, #BoutiqueBoss events, etc.)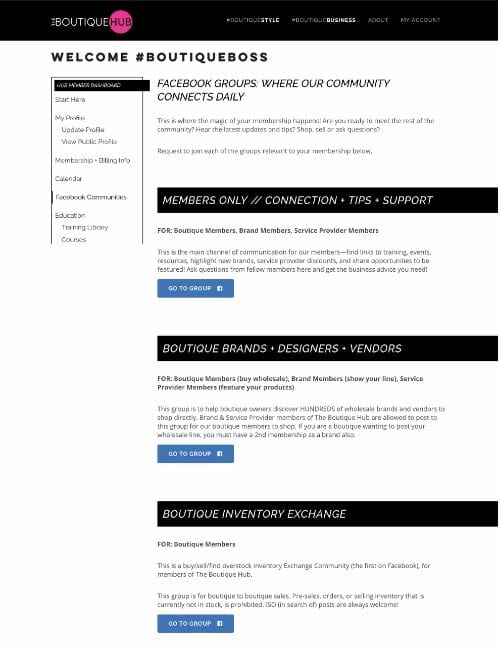 -Easy to find sections, such as Brands/Wholesale, Discounts, Service Providers, the NEW Training Library, and your Boutique.Style profile.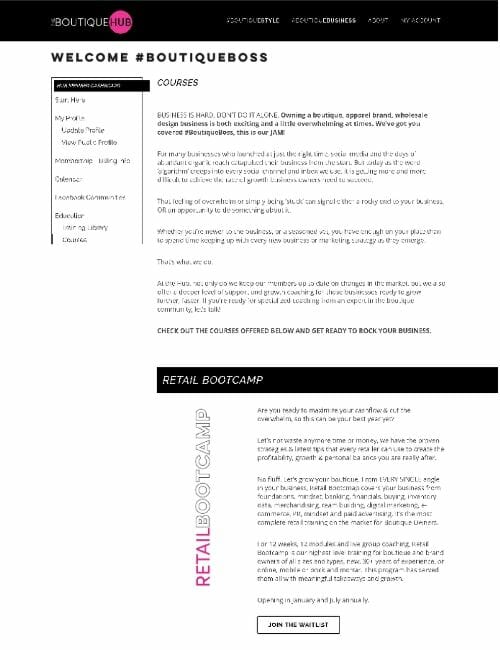 -Quick and easy access to available Boutique Hub courses.
Our biggest priority was to ensure the new Membership Dashboard was easy to navigate and highly organized, so you can find exactly what you need to maximize your membership. We hope you log in and give it a cruise! As always, we welcome any and all kind, constructive feedback, so please feel welcome to reach out with your thoughts. Kate Handling has been our Dashboard-redesign genius, so drop her a line!
We have a few more Relaunch phases up our sleeves, that we'll be unveiling via blog posts this summer, so stay tuned! Throughout this Relaunch, there is one guiding principle that has led us, and it is as follows.
Our goal is that every single member is able to take away a 10X return on their Boutique Hub membership investment, and the above ways are how we're committed to making that happen.
We hope you know how much we appreciate you as a member, and know that all the efforts our entire team puts forth are done is to make your life easier and your business stronger. THANK YOU for being part of this community!