We hope you all had yourselves a relaxing Memorial Day Weekend! We're back in action, introducing the women who make up our Style Team | Season 1!
Today we're hanging out with Courtney Henderson, the fashion blogger behind That's So Gold! Courtney's flirty personal style brings a whole lot of fun to the table–we can't wait to introduce her!
Hey there, Courtney! Tell us a little bit about where you're from, if you have a job other than influencing, your family, etc.
I am from Houston, Texas! After living there for 20 years, I moved away for college. I am currently a full-time student at the University of Texas at San Antonio studying Digital Communication! I am a blogger as well as a part time photographer!
How would you describe your personal style?
My style is flirty and fun! I love anything girly and gold (hence, that's so gold)! Anything with tassels and pom poms is my current obsession.
What's your favorite aspect of fashion?
My favorite aspect of fashion is definitely the creativity! You can dress and accessorize to your own unique style and get as creative as you want! You can also change it at any time, it's never the same!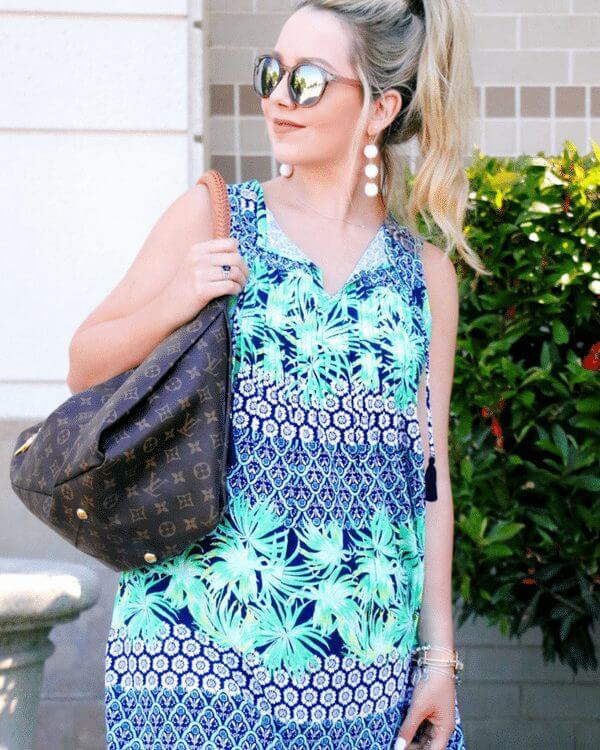 What's currently your favorite piece in your closet?
My favorite piece in my closet is my Louis Vuitton Neverfull. It's definitely a staple of mine! You can't go wrong! I carry it almost every day!
Who is your biggest style inspiration, or style icon?
My biggest style icon is definitely Blake Lively. I love her elegance and poise, always.
More importantly, dark or milk chocolate?
I'm not really a chocolate person, but if I had to choose.. dark chocolate!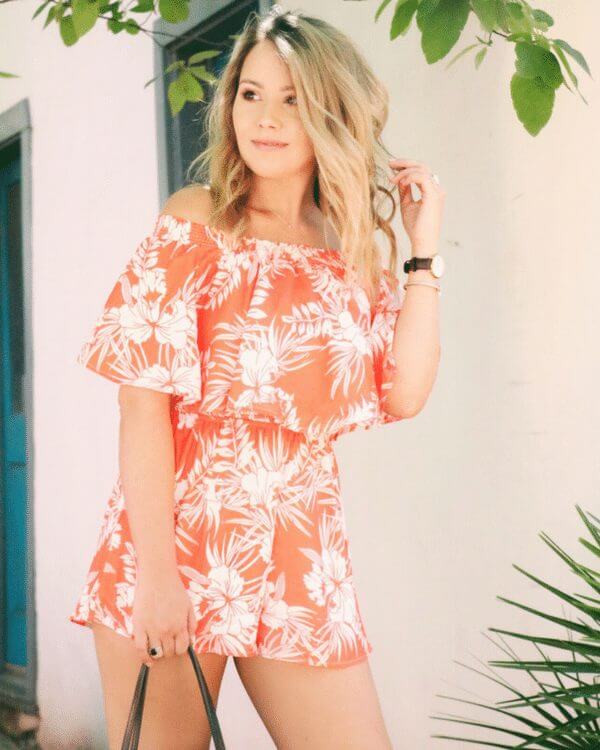 What's your favorite way to unwind?
Definitely exploring natural areas/parks with my toy torkie, Chloe Rae! We love getting out and seeing places we haven't seen before. I also love shopping, it's a great stress reliever.
What's your favorite fashion season?
Spring, hands down! I love all the florals and colors that come with spring!
What is your favorite social network and why?
Instagram because it's such a great way to connect with others around the world with the same interests!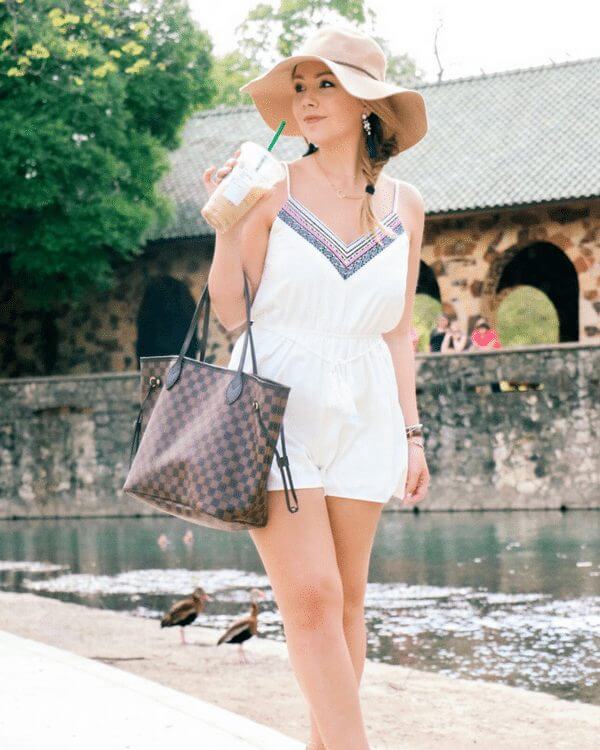 If you could give advice to a young person, interested in fashion, and maybe one day hoping to become a blogger or influencer – what would you tell them?
Have faith in yourself. Don't let anyone's negativity phase you! Always remember you are beautiful and can do anything you set your mind to!
How long have you been a blogger or fashion influencer?
I've been a blogger since 2012, but That's So Gold launched in January of this year! I kept my blog a secret for so long, and I wish I hadn't. Launching my blog in January was the best decision so far this year!
How did your blog get started? Any fun stories behind your name?
Well, I'm kind of obsessed with Gold. To the point where my family would joke with me about it. After thinking of names for months, it just came to me and it worked perfectly! As for blogging, I've always been a fashionista. Since I was little! I styled my little Barbies quite often! Hehe. No, but really, I was always the one people came to for fashion advice!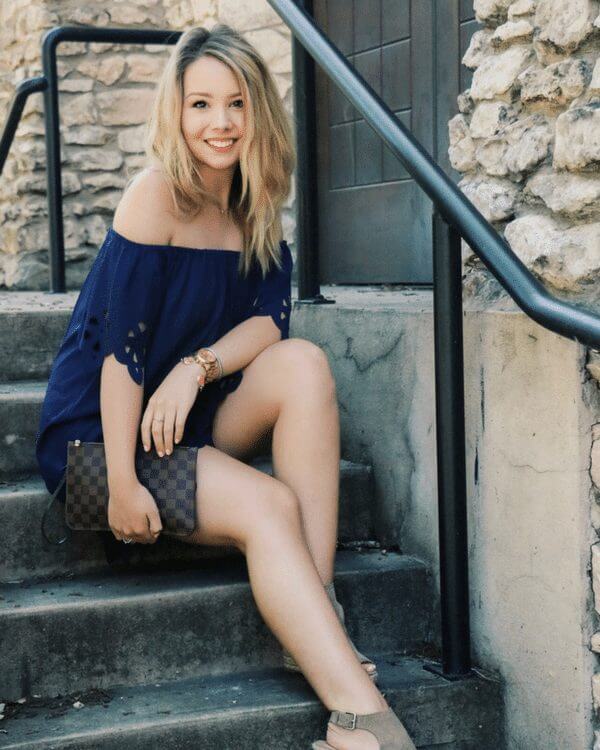 What are your favorite trends at the moment?
My favorite trends are off the shoulder and cold shoulder! They're so darn cute! Oh, and tassels and pom poms of course!!
If you styled a celebrity– who would it be?
Blake Lively, duh! I would obviously love to be her stylist! Haha.
Which boutiques do you like to shop with, and why boutiques?
I absolutely love the Hidden Trunk Boutique and Red Dress Boutique! I love boutiques because they offer different varieties of clothing daily! There's always something new!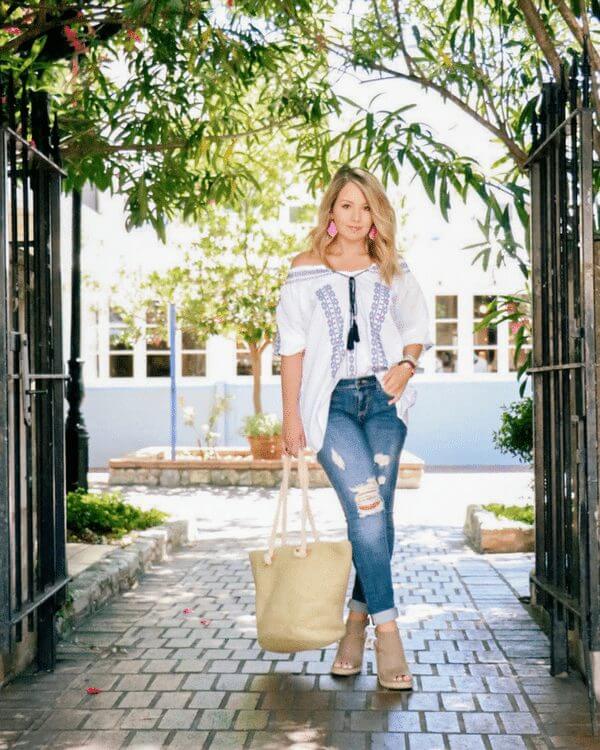 We can't wait to see how Courtney mixes in her favorite trends this summer! If you're wanting to get a bigger glimpse of Courtney's adorable style, check her out on Instagram!
Tomorrow is our final Style Team member introduction feature, then we'll be off to the races, watching these fashionable babes collaborate with some of the best boutiques and brands in the business!
If you want to shop the boutiques our Style Team will be working with, you can find a boutique either near you, or by your personal style preference, right here on our site! We are the go-to Hub to find fashion that fits you best! You can shop the site, or get on the list girl, we'll send you the latest styles, discoveries and boutique deals as we find them!
Last, but absolutely not least, if you're a boutique or brand who is a member of The Hub, and is interested in working with our Style Team later on this season, follow this link to fill out our Collaboration Application!