It's the start of the new week, and we're back on to our Style Team | Season 1 introductions! We're kicking it off with Danielle Poffenbarger, a fashion blogger with a colorful, boho style, who is taking the fashion world by storm!
We can't wait to introduce her to you all!
Tell us a little bit about where you're from, if you have a job other than influencing, your family, etc.
I'm from the Bay Area in California and went to college at Cal Poly in San Luis Obispo. My husband and I met in high school and moved down to San Luis Obispo together, which is also where we got married. We've been married for almost 3 years and together for a little over 10 years. We moved back to the Bay Area soon after our wedding and bought a house in Livermore. I'm a wedding photographer and have been for 8 years. My husband recently started doing wedding videography and also second shoots for me from time to time over the years. We have a Goldendoodle named Sawyer, who is the fluffiest and sweetest dog. I spend my free time blogging, eating sushi, doing anything fun with friends and working on house projects!
How would you describe your personal style?
I would describe my personal style as boho, colorful, accessorized, and every day. I shop on a budget, finding a lot from Plato's Closet, Poshmark and thrift stores.
What's your favorite aspect of fashion?
I love that it's a way to express yourself. You really can do so much with your clothes, and I feel like that's what I try to show people. I want people to see how fashionable items can be worn daily, without much effort. It's just about shopping smart and accessorizing!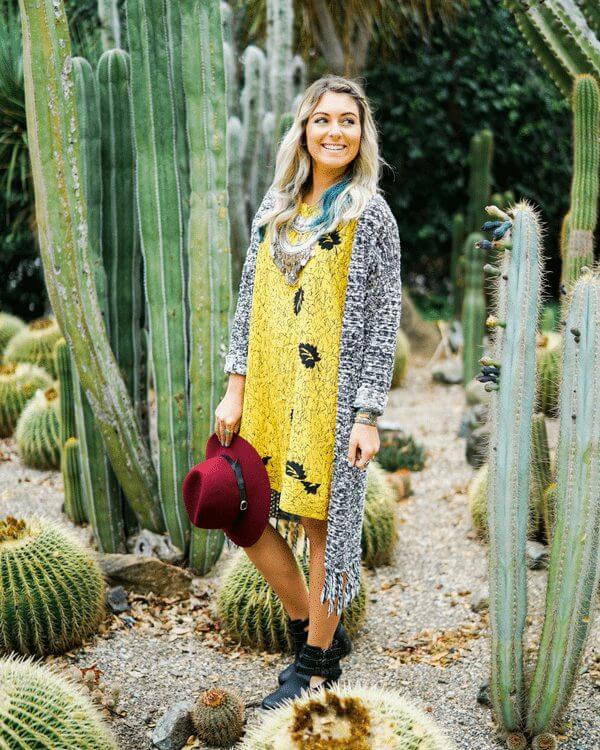 What's currently your favorite piece in your closet?
I have two haha, a graphic tee from Show Me Your Mumu and lace up sandals from Steve Madden!
Who is your biggest style inspiration, or style icon?
I honestly don't think I have one. I just always find a few favorite fashion bloggers from time to time!
More importantly, dark or milk chocolate?
Milk chocolate for sure!! I love TCHO chocolate or a Reeses!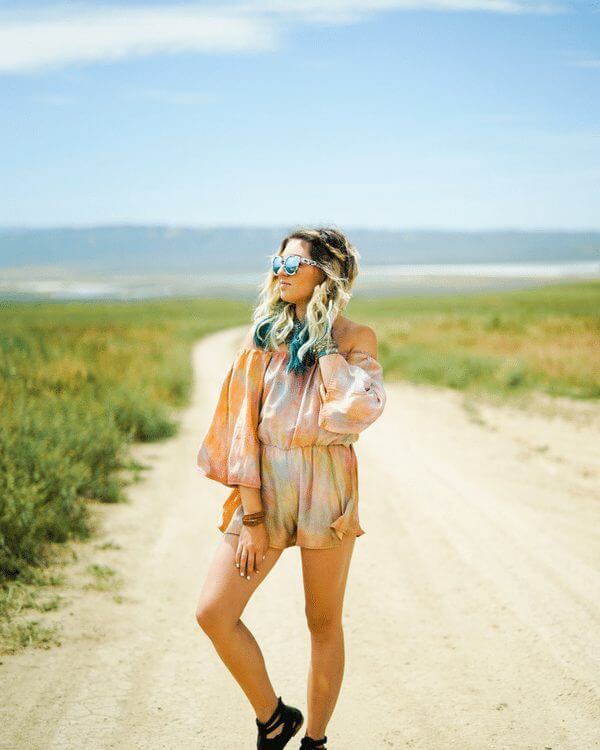 What's your favorite way to unwind?
Hanging with my husband and our friends. I'm a very social person!
What's your favorite fashion season?
Probably Spring. We usually have a mix of warm days and breezy days here in Northern California, so I get to wear crop tops and shorts but also t-shirts and jeans.
What is your favorite social network and why?
For sure Instagram! I've connected with so many different people thanks to it, who I've then met in person. It's also a great way to get inspiration for clothes, your home, cooking, etc.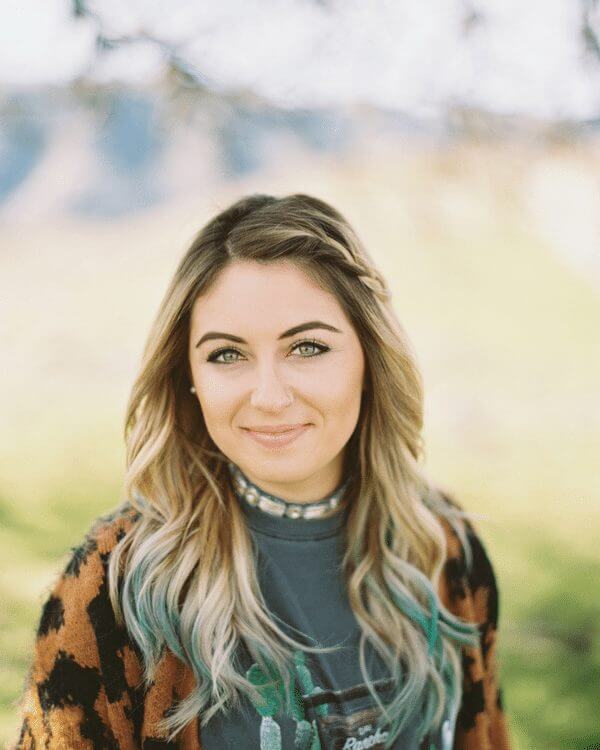 If you could give advice to a young person, interested in fashion, and maybe one day hoping to become a blogger or influencer – what would you tell them?
Start now! The sooner the better! I wish I'd started years ago because I'd be so much further along now. Also, don't be afraid to reach out to companies, some will say yes 🙂
How long have you been a blogger or fashion influencer?
This summer will be 3 years. I started Hello Mrs. with my friend, but she had to leave for personal work reasons a while back. So then I revamped and went full force!
How did your blog get started? Any fun stories behind your name?
I've always wanted a job in the fashion industry. Before getting into weddings, I wanted to be a fashion photographer. Once deciding against that, I soon realized I need a creative outlet that revolved around fashion. For years, I'd been helping friends shop for clothes and style their outfits, as well hear people always commenting to me on my outfits. It just made sense to start a blog where I should share tips on everyday outfits that won't break the bank.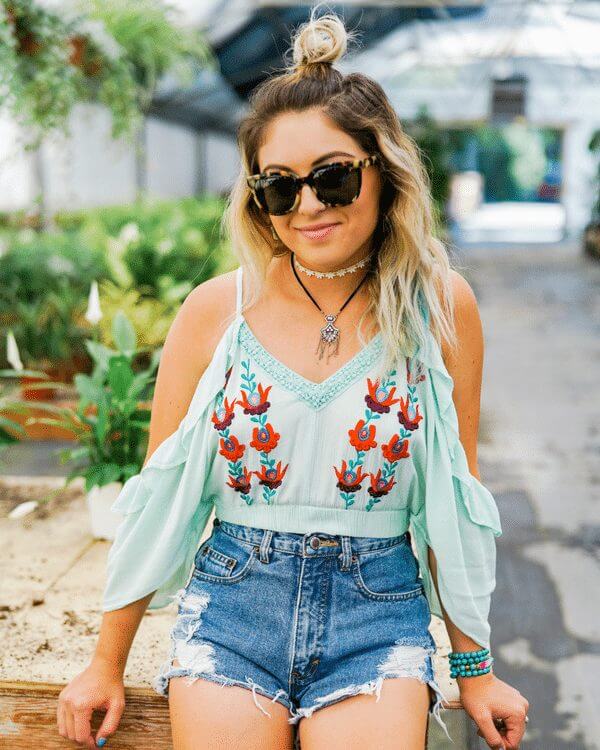 What are your favorite trends at the moment?
Ripped denim, cut out t-shirts, platform sandals, chokers, maxi rompers, and anything with fringe!
If you styled a celebrity– who would it be?
Blake Lively because she's my girl crush or Joanna from Fixer Upper because she is the cutest and could pull off so many fun things!

Which boutiques do you like to shop with, and why boutiques?
Phoenix & Kate, Love Verity, Vintage Chameleon, Drift Co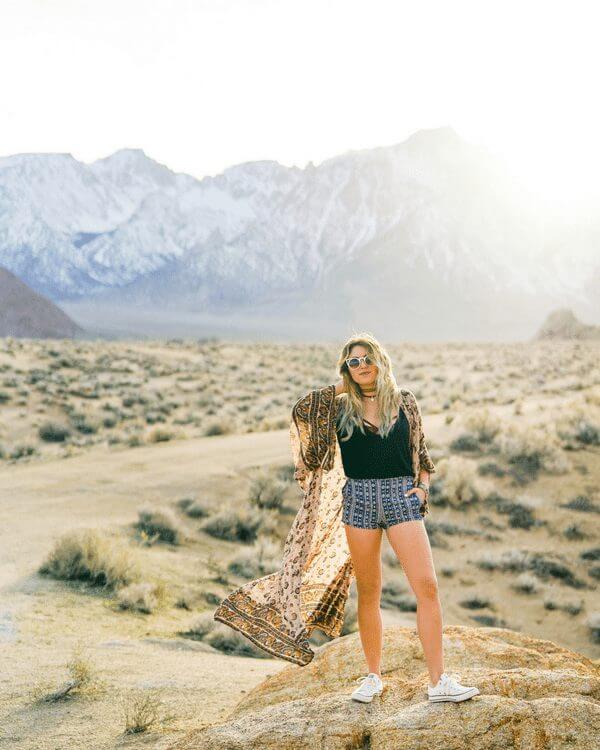 While you're online, go follow Danielle on Instagram!
Throughout the rest of this month, we'll be individually introducing each of our Style Team members so you can get to know them a little better–be sure to keep your eyes peeled!
If you want to shop the boutiques our Style Team will be working with, you can find a boutique either near you, or by your personal style preference, right here on our site! We are the go-to Hub to find fashion that fits you best! You can shop the site, or get on the list girl, we'll send you the latest styles, discoveries and boutique deals as we find them!
Last, but absolutely not least, if you're a boutique or brand who is a member of The Hub, and is interested in working with our Style Team, follow this link to learn how!