Ashley and Kinzey dive into what it's like to own a fashion truck and how to be successful in the prom and pageant business and everything in between, including dressing Miss America in 2017.
From a seasonal prom store to a fashion truck to a storefront and e-commerce. Kinzey Fockler has done it all. The cool part? She wrote the business plan for KooKoo's Nest in high school for a competition, placed at nationals, and opened the store the next year while still going to college.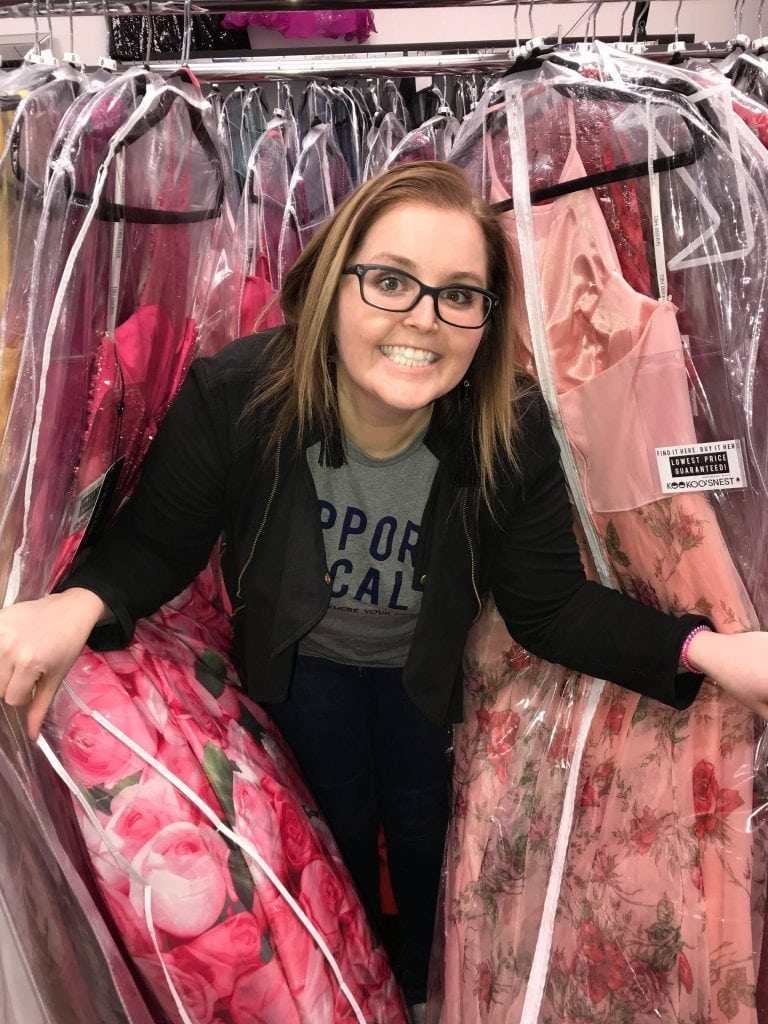 ABOUT KINZEY
Kinzey Fockler is the Fairy Prom Mother of North Dakota. She has been making dress dreams come true for over 10 years. Her boutique, KooKoo's Nest started as a mobile boutique and has grown to a B & M store front. The boutique is co-owned by her and her husband Aaron. When it is not prom season KooKoo's Nest offers boutique clothing and dresses for every occassion. When Kinzey is not at the store she can be found drinking large amounts of coffee or LaCroix while spending time with her family and her 160 pound furr baby Thunder.
KEY TAKEAWAYS
Just because a fashion truck is smaller, doesn't mean it's easier.

Sell the experience. Not the dress.

Don't use your hashtags to describe the photo, use hashtags that are popular with your target customer. (Example: for a photo of a red prom dress, DONT use #red #dress #prom. DO use #seniorstyle, #seniorpictureinspo, #netflixbeinge)

Don't view your customers as just customers, they are so much more.

Work with other locally owned businesses to serve your community.

Be positive. Don't say "Must be nice" instead say "I'm so proud of you"
SHOW NOTES

05:10 – How Kinzey got started.
06:50 – Everything fashion truck.
10:00 – Finding balance in marketing ready to wear and prom + Instagram tips
16:00 – How to make your brand personal.
18:00 – Community is EVERYTHING if you make a great experience for your customers.
20:30 – Kinzey dressed Miss America (Gasp!)
22:50 – How to get involved in your community and how it will help you succeed.
27:00 – Kinzey's #1 tip + Going to prom and formal wear market, the margins, and the investment.
35:20 – What Kinzey wants others to remember about her.
Links to Kinzey's favorite podcasts & books: "The Alchemist" (book). "How I Built This" (Podcast)
For more on KooKoo's Nest, visit https://shopkookoos.com/
Or find them on Facebook (https://www.facebook.com/shopkookoos/)
Instagram: @shopkookoos
Their Boutique Hub profile: https://theboutiquehub.com/profile/?pu=kookoos-nest
FOR MORE ON THE BOUTIQUE HUB & BOUTIQUE CHAT
To join our community of boutique owners, brands, designers, service providers, and industry insiders who believe in #CommunityOverCompetition www.theboutiquehub.com/join
Use the hashtag #AskAshley on Instagram, or tag her at @ajalderson to suggest topics for the podcast and let us know what you thought about this episode!
Want to be our listener of the week? Subscribe if you love the show, then leave us a review on iTunes Apple Podcasts here!
Follow The Boutique Hub:
Boutique Hub Business on Facebook
Boutique Hub Business on Instagram
Ashley Alderson on Instagram
Original Air Date: Feb 26, 2018
Love this episode? We would be so humbled to hear your review on Apple Podcasts or iTunes! Or, let us know below!