With medical supplies low right now in the midst of COVID-19, there are so many hospitals, medical facilities and just the general public needing FACE MASKS!
So we created this blog post as a resource to help connect the community and get these crucial items to where they are needed most!
Below is a list of some of our amazing members here in The Boutique Hub community that either have masks available or materials that could potentially be used to create them.
Nice job putting your creative talents to good use Hubbies!
Please keep in mind, we are not the authority on how to make a proper face mask or what is considered safe in terms of materials, functionality, etc.
We simply wanted to try to create a place to connect those in need with members who might be able to offer some assistance.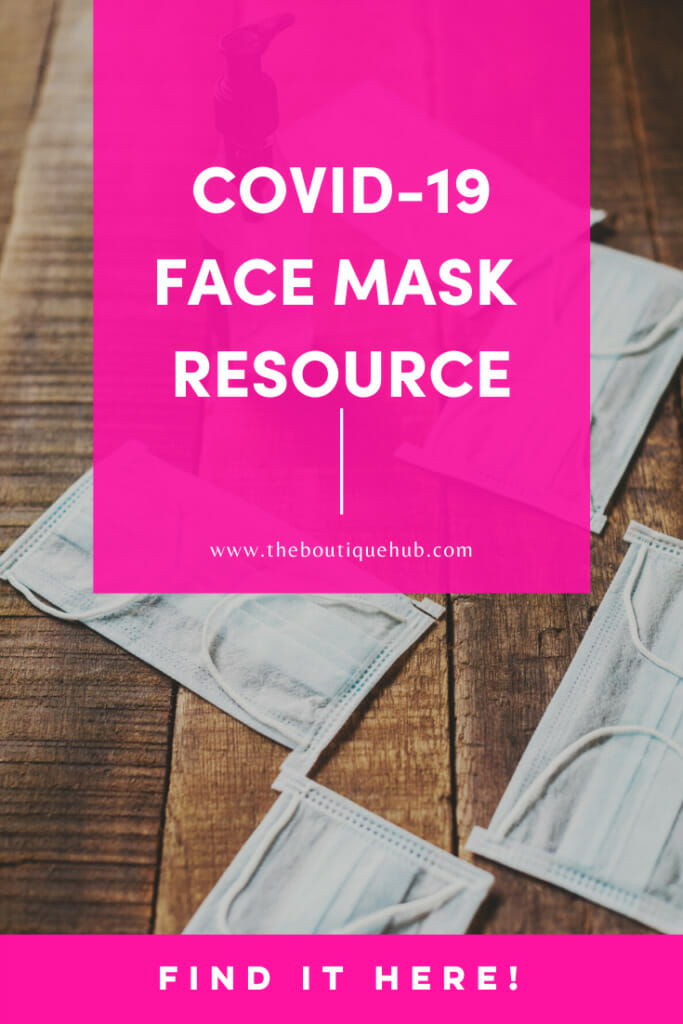 Who is Making Face Masks?
(this list will be updated regularly by The Boutique Hub team)
Masks for Purchase-
Masks Possibly* Available for Donation-
*we cannot guarantee the available inventory of donated masks
How else can you help?
We encourage everyone to check in with your local communities and see how you might be of service in this time of terrible need. Hospitals, nursing homes, and other medical facilities desperately need help along with a long list of other places.
We are all about Community Over Competition at The Boutique Hub and now more than ever we need to come together, practice grace and lend a helping hand when we can.
How to Make Your Own Face Mask
There are several how-tos and tutorials out there on how to make a face mask, we'll list a couple below but please keep in mind everyone's requirements are different so before making any supplies to donate to your local community check with them to make sure you know what is deemed safe.
How to Make a Face Mask by JOANN Fabrics
How to Make a Face Mask by Deaconess Hospital
Stay Safe Everyone!
Recent Posts:
HOW TO PREPARE YOUR BOUTIQUE FOR COVID-19 CORONAVIRUS AND IT'S IMPACTS ON BUSINESS