How can you prepare your small business for the COVID-19 Coronavirus pandemic and any economic downturn? Besides the real health concerns, many business owners are facing a new reality today. Use these business building tips for your retail business to avoid economic turmoil.

Today, we're not only sharing on the podcast, but in a full-scale article, training download, and commitment to ongoing live training and resource sharing. Use these small business tips to combat what is happening with COVID-19 Coronavirus.

This article will be updated DAILY with resources for the entire retail community.

Find the PODCAST version of this article on #BoutiqueChat here:

Listen today >> EPISODE 250 – LISTEN NOW ON iTunes <<
Don't Have iTunes? Listen on Libsyn here Are You a Spotify Fan? Find Us on Spotify Here
See the Full Boutique Chat Podcast Website here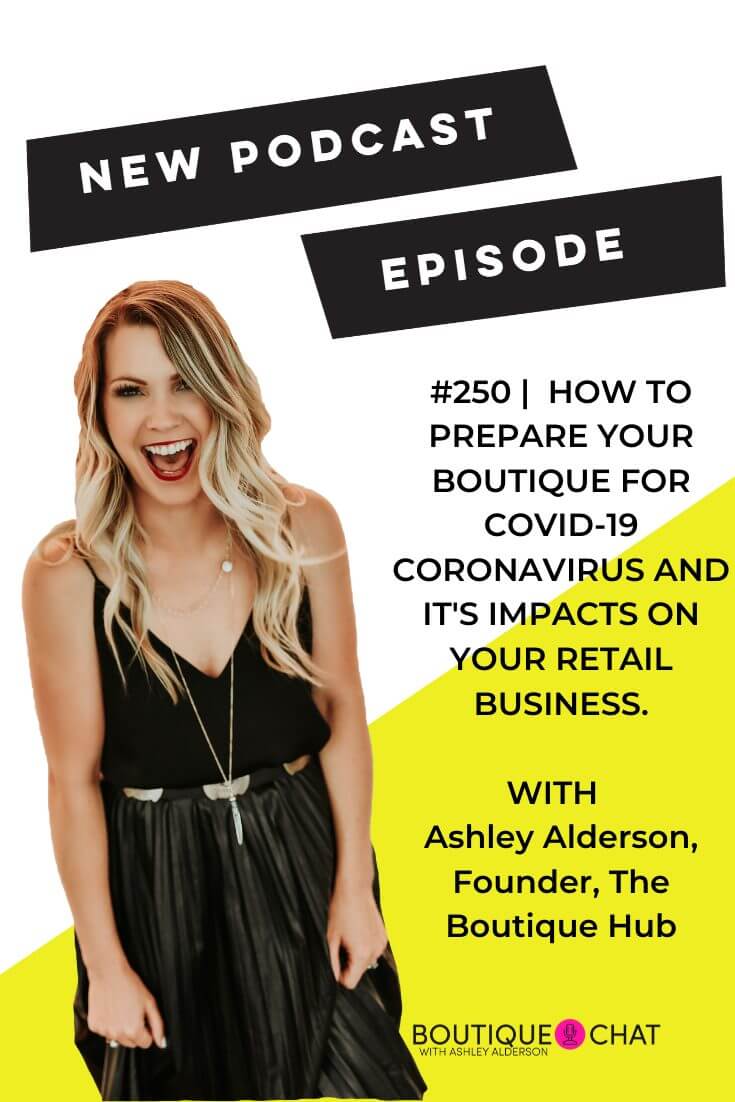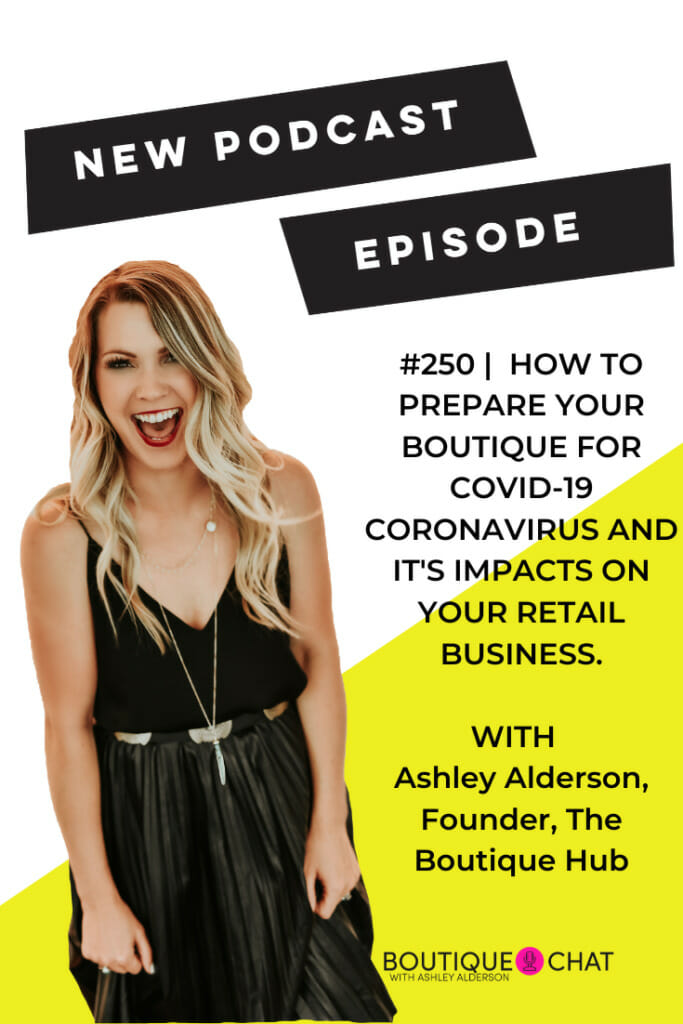 A business colleague and fellow retail mentor, Bob Negan shared this quote a few days back, and it couldn't be more accurate.
How we assess risk and make plans for days to come, matters.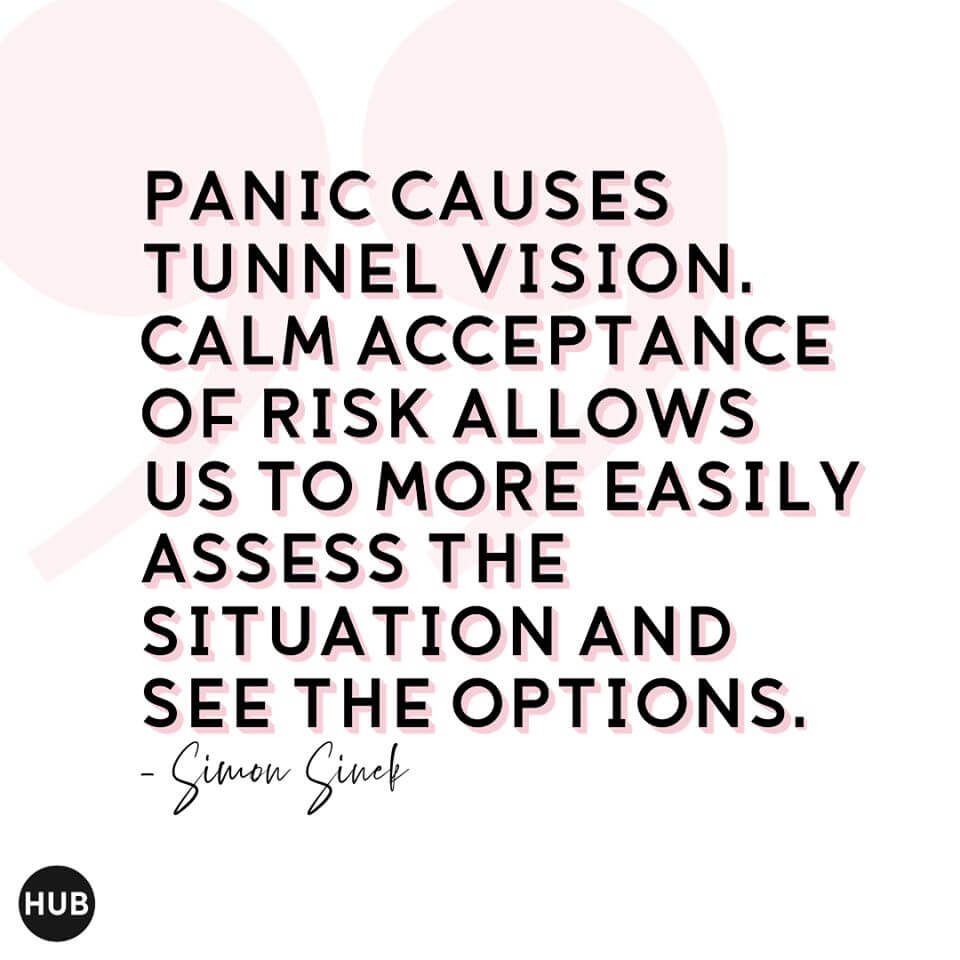 As I've read daily the global spread of this virus, and the panic that it's caused, our team has given a lot of thought and hosted conversations with multiple industry leaders, boutiques, brands, and markets.

Today, we want to shed light on the opportunities we have at hand because of this COVID-19 experience, and also the present threats and how you can move past them.

One thing is for certain, fear and anxiety will not move your business forward…..Only action will.

ACTION over ANXIETY. So what's next?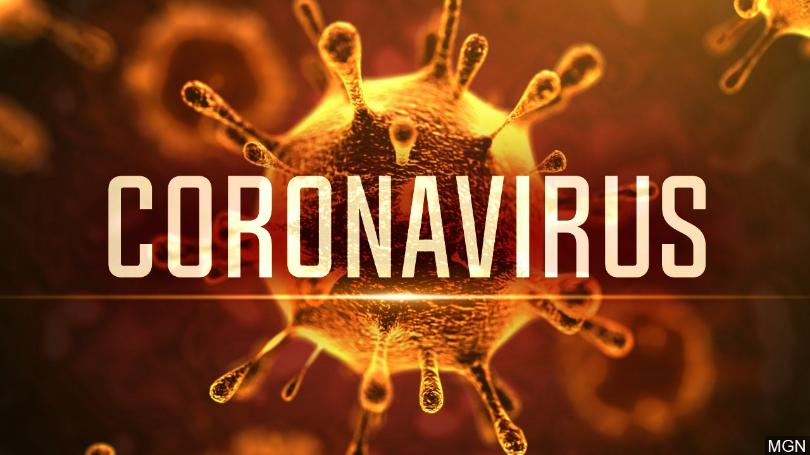 For today, let's break down what's happening in two ways.
Opportunities & threats.

What can you learn from each? Let's first look at the opportunities ahead as presented by COVID-19.
OPPORTUNITIES FOR ALL
This will diversify manufacturing across the US, China, and many countries and decrease reliance on China alone.
Wish.com and knock-off sites will slow as product and demand from consumers fall. Consumers will realize they want to shop with vendors (boutiques) they can trust!
Shoppers will build strong relationships with boutiques, the real people still showing up on live video and serving them even amid a panic. Your ability to remain connected with great content and entertainment is huge! Money follows eyeballs, keep them connected and served!
More consumers will become comfortable shopping online. Get your website going now!
Your business has a huge opportunity to have amazing customer service and grow through this change. See 'clienteling' below!
You will build your preparedness plan for any future events and your operations doc! Stop putting key operations plans, SOP's and the 'boring' stuff on the backburner. If you were hit by a truck tomorrow, could your business survive? Plans matter.
This will force you to train and cross-train your team. Having them involved in the decision-making process will forge stronger employees down the road!
Time to get big projects done you've been putting off, use your slow time to optimize your business! This is just the off-season. Use it wisely to be the first back on the court!
Will know your numbers on a much deeper level, your breakeven, your traffic plan, your performing classes, brands, your expense categories and profit and loss statements.
There will be an upside when everyone is excited to get back to life as normal – be the first off the starting line!
Remember, something good can come from every bad situation if you LOOK FOR IT! Your mindset and ability to adapt, get creative and learn through this experience will create your future!
Don't get stuck in the fear or the situation, keep going! There is always light at the end of the tunnel!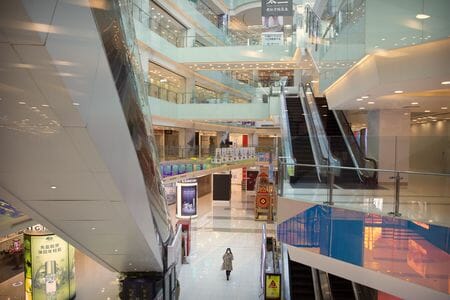 POTENTIAL THREATS & RISK MITIGATION DUE TO COVID-19
Let's break down the potential threats next, and what you can do about them.
Situation #1 – Foot traffic in-store has slowed due to COVID-19.

Host conversations with your customers about your store cleaning practices to ensure trust, hold doors open for guests and use signage for cleaning times.
Host more live sales or educate your customers about your online selling. Use fit videos, re-merchandise your website, offer free shipping or host video styling sessions.
Get creative with content, use this time for engagement, to be a source of information for your community, to entertain your community and to give them an outlet when most of social media is scary. Keep it positive, your customers are looking for a place to escape the panic! Idea list of 100 ideas to do with kids at home anyone?
Find virtual opportunities to connect and serve customers. Host a closet cleanout, virtual makeovers or personal shopping. Use this time to educate them, host a $5 buy-in for the challenge and give a $20 gift card to shop online after!
Create a list of 100 of your best customers to call, text or personally contact to shop for. This is clienteling!
Situation #2 – Online traffic has slowed.

Host more live sales or virtual closet cleanout challenges to keep customers engaged. Just as mentioned above, use lives, try on sessions and personal styling sessions to your advantage!
Remerchandise your website to keep it looking full and fresh if goods have slowed. Every two weeks, homepage and marketing photos get a new look!
Keep engagement up with posts even if you aren't selling, you'll want to stay top of mind as consumers regain confidence. Money follows eyeballs, keep your engagement up during this time so customers find you as they are ready to buy again!
Give away a roll of toilet paper with every $100 purchase, just for fun. Find reasons to make light of the situation we're all facing. Do it with respect, this is serious for so many individuals – but find ways to keep the humor included!
Segment your email lists, time to get rid of contacts who are inactive to not pay for, and to speak more personally to current active customers. Local/non, 100 best, on the list but never purchased, clean the unsubscribe and inactives out! Update your Facebook custom audiences! Build your tags and automations!
Sell in bundles, create specials and offers that make it easy for customers to say yes to!
Situation #3 – Employees can't make it to work or you are forced to close.

Time to evaluate your sick leave and what actions you'll take to pay sick time or add leave to your policy. Make sure you have conversations to reassure your team of their jobs as they are able to return to work. They are scared, as are you. Speak to your HR attorney, accountant, and insurance agent to make sure you know what actions to take.
What jobs can your team do from home? What virtual work can be completed. Use Slack (free), or a Facebook group to communicate daily with your team.
Cross-train your employees so if someone is out, others know where to pick up what needs to be done.
Have your plan in place of limiting hours, moving to more incentive pay, or knowing your key employees should you need to make significant financial changes.
Have your operations plan in place NOW so that at a moment's notice if you get word that you must close, you are ready!
Situation #4 – You can't get inventory or it's late.

Where can you stock domestic products or those sourced outside of impacted areas. The Boutique Hub Brands & Vendors group is on top of this with RTS products being posted by vendors daily.
Keep in close contact with trusted vendors to remain top of the list as RTS items come available
Source local makers or artisans to collaborate with to stock your store or even run on consignment to make your store appear full.
Restyle, reshoot, remerchandise and repost what you have. You have the ability to make the old look new. You may have OVERSTOCK inventory now and need to keep pushing it to finally get it to move in coming weeks and months. Keep it fresh!

Make a buying plan for coming months, what are your expected sales and what categories will you need to fill for this to happen. If you're not used to working ahead, learn it so you are first in line with your favorite vendors.
Situation #5 – Your cash is gone.

What is your business break-even? Create green light, yellow light, and red-light areas. Green is good, yellow is a sign that you should take some action, and red is time to take significant immediate action. What plans are in each category? And what triggers each area. Know what your options are so when you hit those numbers you can think with a clear head and make immediate changes.
Look for ways to cut expenses, not investments. Things like subscriptions you're not using, email plans with high levels of subscribers that could be cleaned, unnecessary expenses like XM radio, fancy supplies, meals out, agencies or contractors, CC fees, insurance, phone or related expenses.
Find ways to get more margin and revenue out of your in stock. Building higher IMU's and fewer markdowns.
Talk to your banker about refinancing debt and your landlord about rent.
Situation #6 – You're worried about travel.

Research any upcoming events plans, rescheduling plans or likelihood to cancel. Make sure you can get flights and hotels back with travel insurance.
Follow CDC guidelines with all travel and be safe.
Situation #7 – Worried about COVID-19 infected packages from China or cleaning your own inventory you're sending to customers.

Keep your workspace clean often.
Lysol all incoming packages and outgoing.
Keep in communication with your customers about the cleanliness of your operations.
Let your customers know what actions you're taking to keep them safe. Build the trust they have for you!
Situation #8 – Have young kids who may not be in school?

Make a plan with your family for how to work with your kids. Can they come to work with you or what can you do from home.
If employees need time off to be with their kids, make plans now on how your team will operate. Programs like Slack, Google Doccs, Trello, etc.
Do you need to cut down any hours of business to accommodate these changes yet remain open a few days a week for the short term?
The most important actions we can take as a whole are to maintain our ability to be creative, to take action, to try new things and keep moving forward!
In the great plague of London in 1665, Cambridge University shut down and Isaac Newton was forced to stay home. During this time he invented calculus, parts of optic theory and allegedly while sitting in his garden he saw an apple fall from a tree that inspired his understanding of gravity and laws of motion. — What is on your agenda today?
What other resources can you use at this time?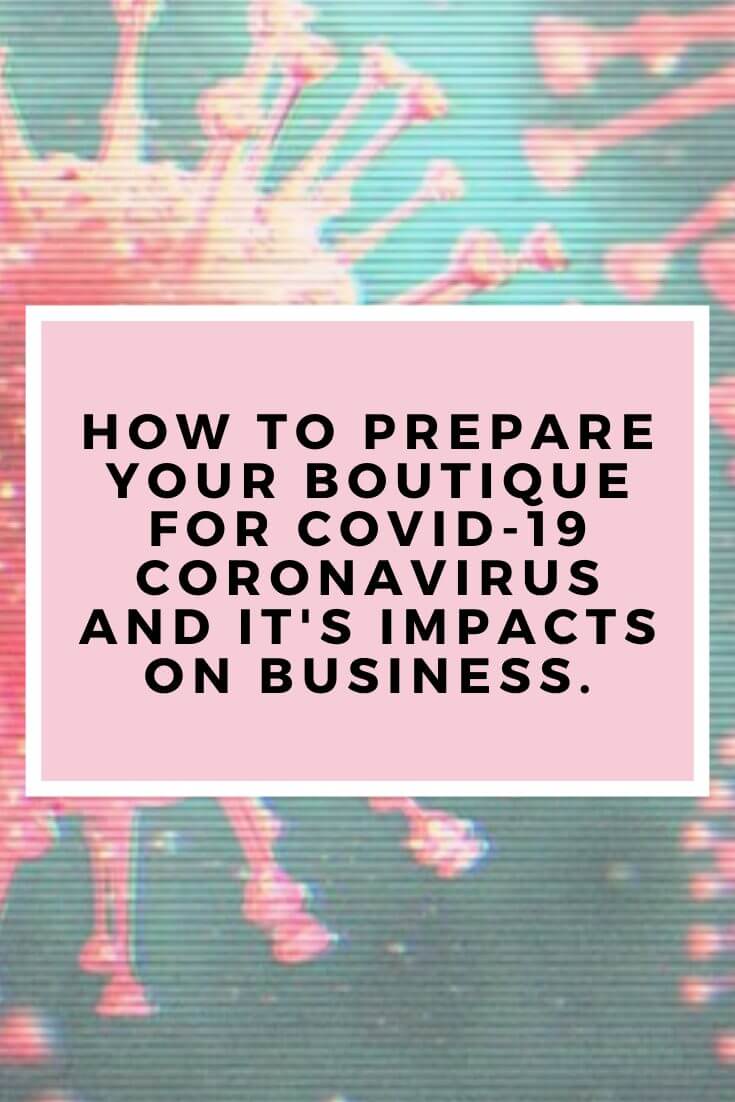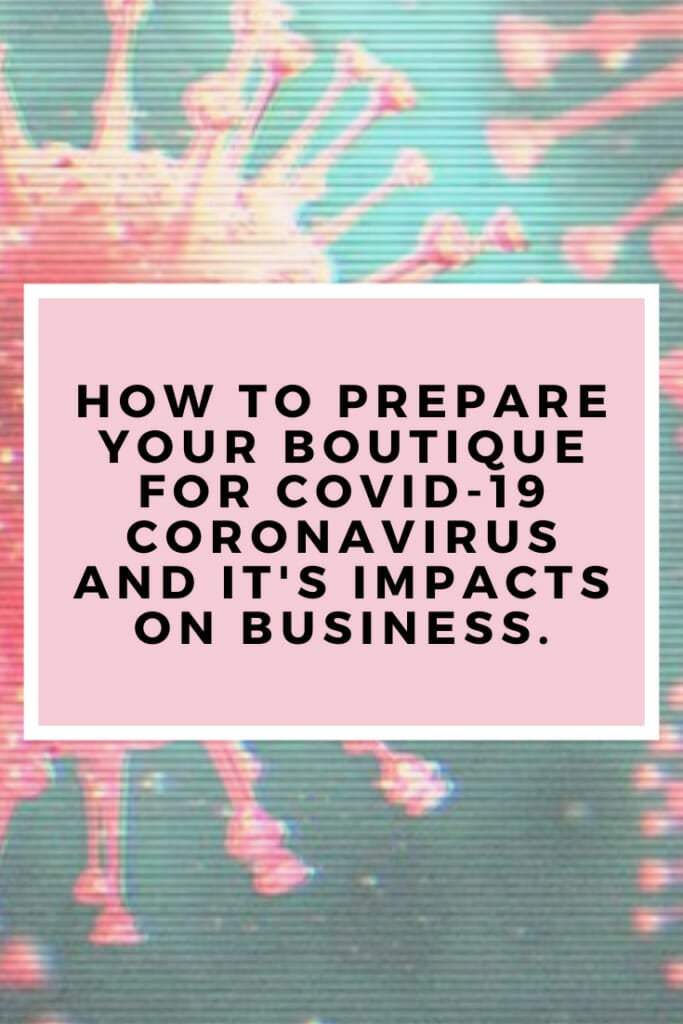 HUB RESOURCES
---
DISCOUNTS + SAVINGS FOR HUB MEMBERS

Use these to reduce expenses, find the full list and discounts here: https://theboutiquehub.com/discounts/
Comment Sold
Sezzle
Office Depot
Quickbooks
Tundra Wholesale
Hertz Rental Car
Vajro Apps
Harquin Bookkeeping
She Profits Now
Boutique Decor
Sentext Text Marketing
Slick Text
Open Phone
All State Insurance
Hot Mess Consulting
6 + POS companies
6 + Design & Ecommerce Companies
Management One
Inventory Planner
Shopventory
Route
No Issue Tissue
Dell Computers
Partnership
ParcelScan
USPS
And many more…
Go ANNUAL – Are you an annual boutique member? You'll pay $24/month vs $36 – get your first month free with code: COMEBACK
Use the Inventory Exchange inside of The Hub to buy/sell or find overstock from fellow boutiques worldwide
Find new and trusted wholesale vendors on the Brands & Vendors page and wholesale marketplace, post an ISO for specific things or RTS goods
Join our 5 Week Business Building Workshop for expert guest tips on selling online, using video, photography, SEO, financial reports and more! Happening LIVE inside of The Boutique Hub Facebook Groups, Training Library and emails, weekly. More details coming soon!
Need some new tunes? Use our 'We Will Survive Playlist' for business owners! Access here.
Need engaging social media graphics? We created an entire folder of ideas for you to use and share to keep engagement high!
TRAININGS + BLOG POSTS
Read + Download: How to cut costs in your business, 25 ideas to use now! We created this FREE DOWNLOAD with 25 detailed ways to save expenses in your business right now, and go lean.
Watch Facebook Live: COVID-19 Business Strategy, Creating Sales & Engagement Now Join Ashley Alderson live to talk about actions to take right now in your business to prepare for week ahead.
Member Download: 5 Part COVID-19 Preparedness Execution Plan
6 pages of tips and business strategy to put into action right now.
Read: Using Sezzle, How a buy now pay later option brings more sales.
Read: 3 Comment Selling Strategies that Work
USE THESE PARTNER RESOURCES:
MANAGEMENT ONE (UPDATED DAILY): https://www.management-one.com/blog/coronavirus-clear-and-present-danger-to-retailers
WHIZ BANG TRAINING: https://whizbangtraining.com/covid-19/
RETAIL INSIGHT: https://www.retail-insight-network.com/comment/coronavirus-retailer-concerns/
FORBES: https://www.forbes.com/sites/andriacheng/2020/02/27/retailers-continue-to-feel-the-dent-of-the-coronavirus-outbreak-in-china/#418a055d38b7
NRF: https://nrf.com/video/what-retailers-need-know-about-covid-19
NRF: https://nrf.com/resources/retail-safety-and-security-tools/coronavirus-resources-retailer

FACEBOOK BUSINESS HUB: https://www.facebook.com/business/boost/resource?notif_id=1583999230476209&notif_t=aymt_ads_notification_tip&ref=notif&fb_dtsg_ag=AQx7Fl_WOMV8WC5bkFZJUf4jJv2GfF7x2LyiZfvRdFT9-Q%3AAQy6fs-gxDsmiywe5nO2R8YXaNslADQJST9Is9eFoMHzfw&jazoest=27949
We hope that this post has helped you take the steps forward in ACTION over ANXIETY in regards to COVID-19, to prepare and protect your health, your team, your customers, community and your business.
Time to be creative, move forward, and make sure your mindset is in action over anxiety!
Wishing you all the best, please reach out to our team anytime!
Ashley & The Boutique Hub Team