<Guest Blog Post>
There are so many aspects that go into running your eCommerce store – finding the right combination of products, creating eye-catching product pages with tasteful images, reaching relevant customers with your marketing efforts, managing inventory and shipping…the decision of which payment option to use probably falls to the bottom of your to-do list. But offering a buy now and pay later payment option like Sezzle can help you reach new customers, increase conversions, decrease abandoned carts, and returns.
A payment is a payment, right? Wrong! Selecting a payment method is one of the most critical elements of the customer journey, and offering the right assortment of payment options is one of the most direct ways to impact your conversion rate.
Think of it this way: by the time a prospective customer has reached the payment phase of the checkout they have already made the purchase decision. They've found your site, chosen a product, selected the right size and color… they've already done all the leg work. Any friction with the payment process can result in a lost sale. A customer is not a customer until they click that pay button. As an eCommerce site, you want to make clicking that button as easy as possible.
By now, you have probably heard of "buy now, pay later" solutions like Sezzle that make optimizing conversions at this critical juncture especially easy. Through allowing shoppers to pay for purchases over time, this new payment solution has opened the doors for consumers all over the world that fear the use of traditional credit.
What is a "Buy Now, Pay Later" Solution?
"Buy Now, Pay Later" solutions offer a new twist on financing for retailers with simple installment plans. Retailers have long provided shoppers the ability to pay over time with installments.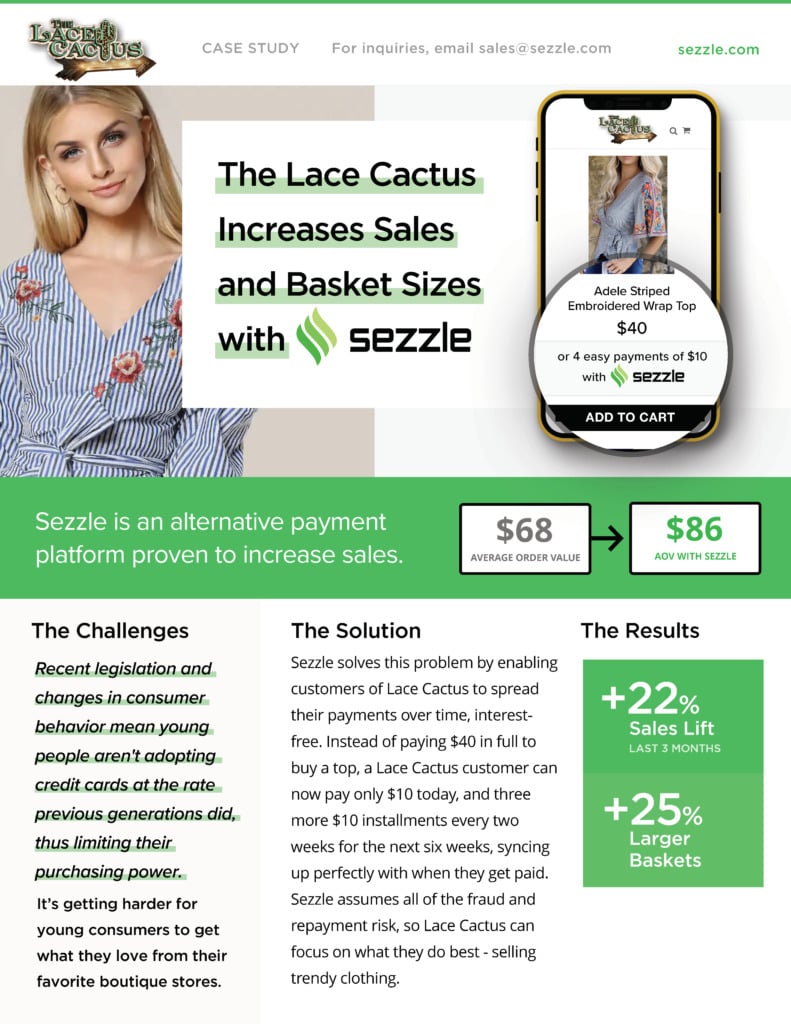 Layaway options became popular in the United States after the Great Depression when retailers began offering them as a way to generate sales with cash-strapped consumers. In the old layaway model, shoppers would physically go to the store and put down installment payments for merchants to hold an item they wanted. Once a shopper had made enough payments to cover the purchase, the sale was complete.
Then in the 1950's a new innovation was introduced that allowed shoppers to pay overtime: the credit card. Credit cards allowed shoppers to swipe, receive their item immediately, and then pay the credit card company back at a later date. Credit cards quickly expanded to the nearly ubiquitous presence they are in retail today. The downside of paying with credit cards is that they are only available to those who are approved for credit and they have the potential to quickly rack up exorbitant interest and fees.
New fin-tech solutions offer a modern alternative to credit cards designed for the modern consumer.  For example, Sezzle enables shoppers to pay for purchases in four equal, interest-free installments.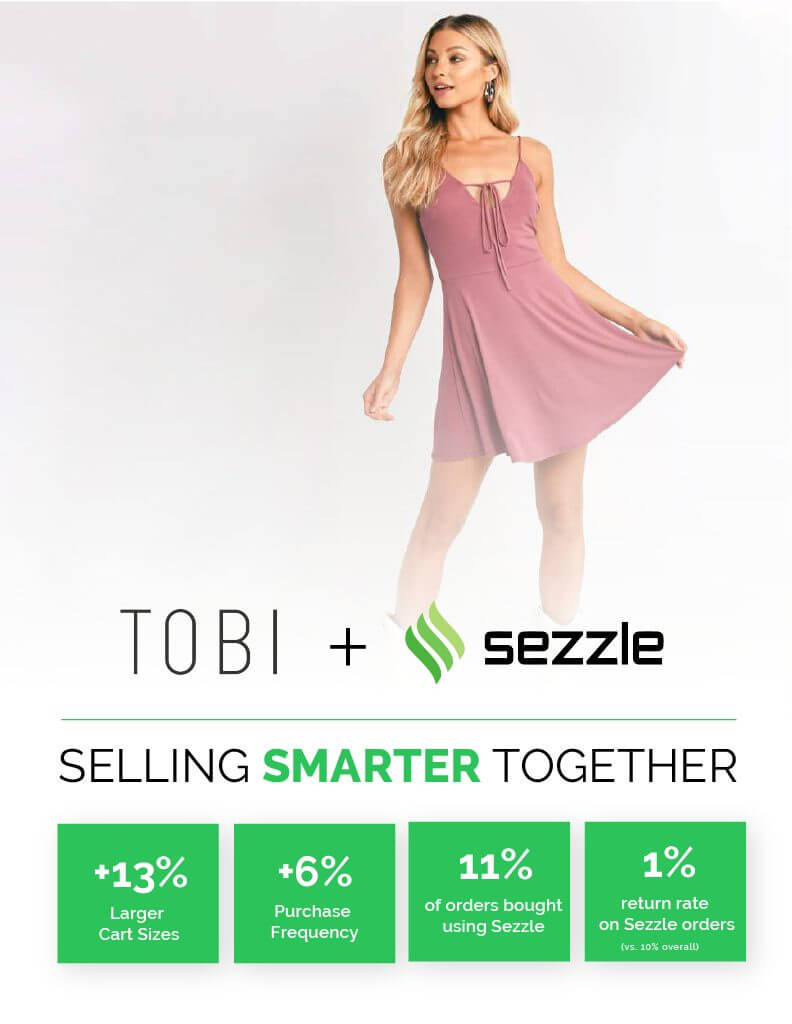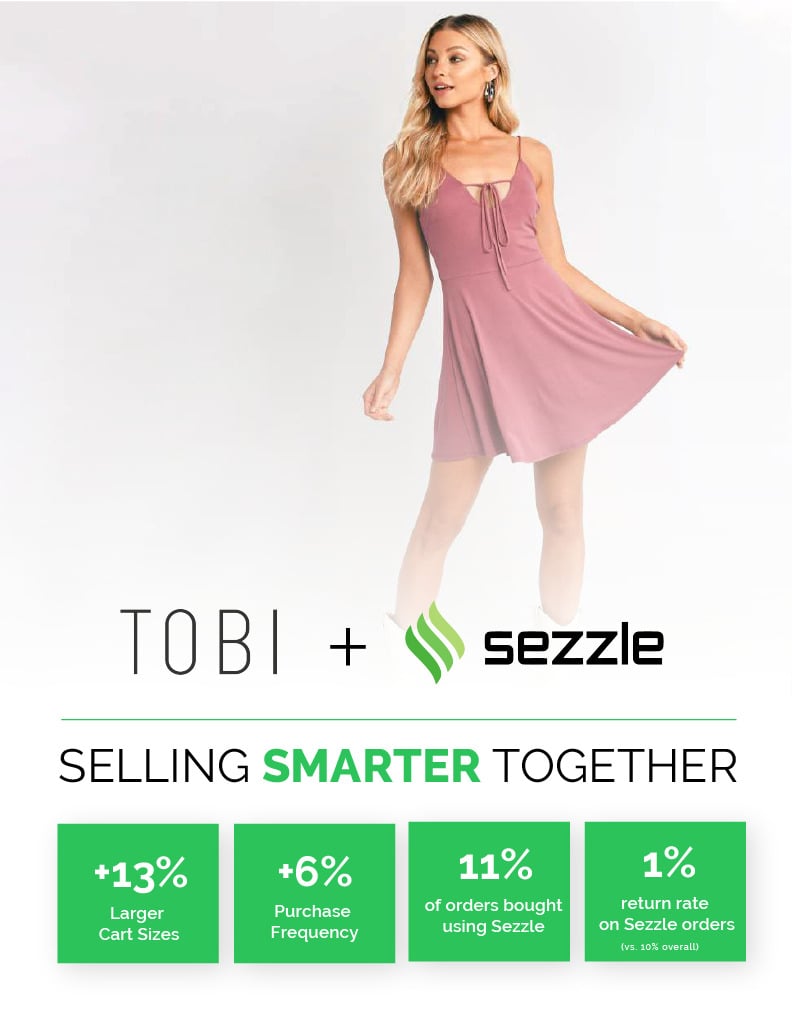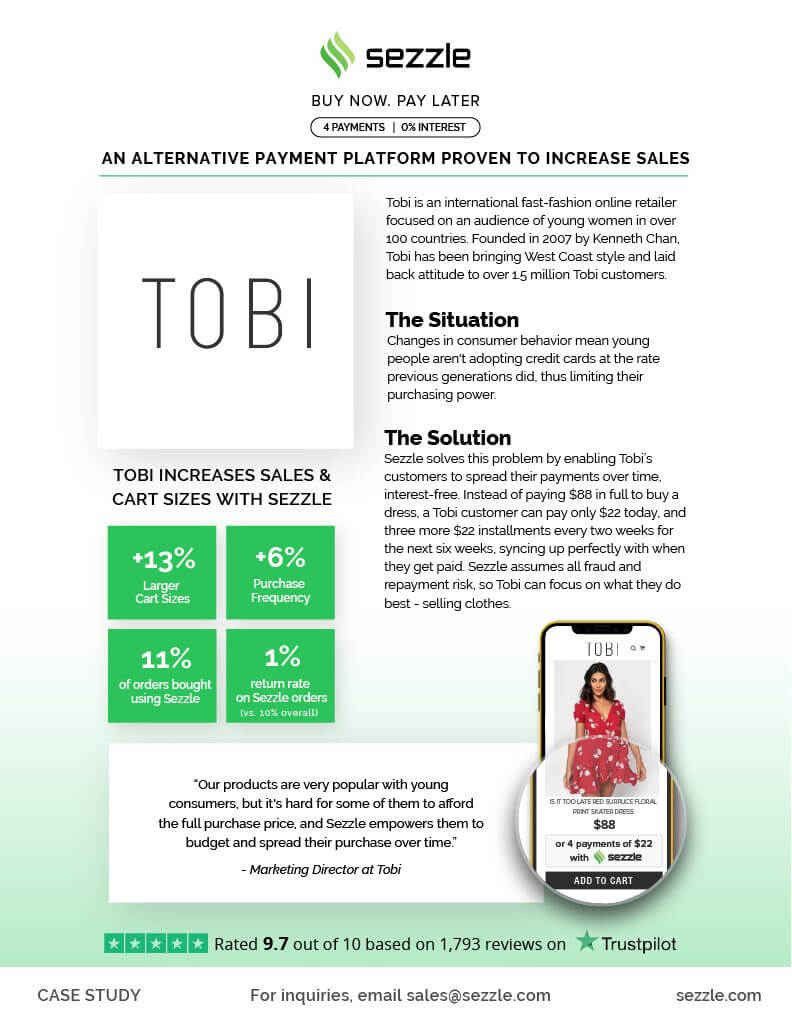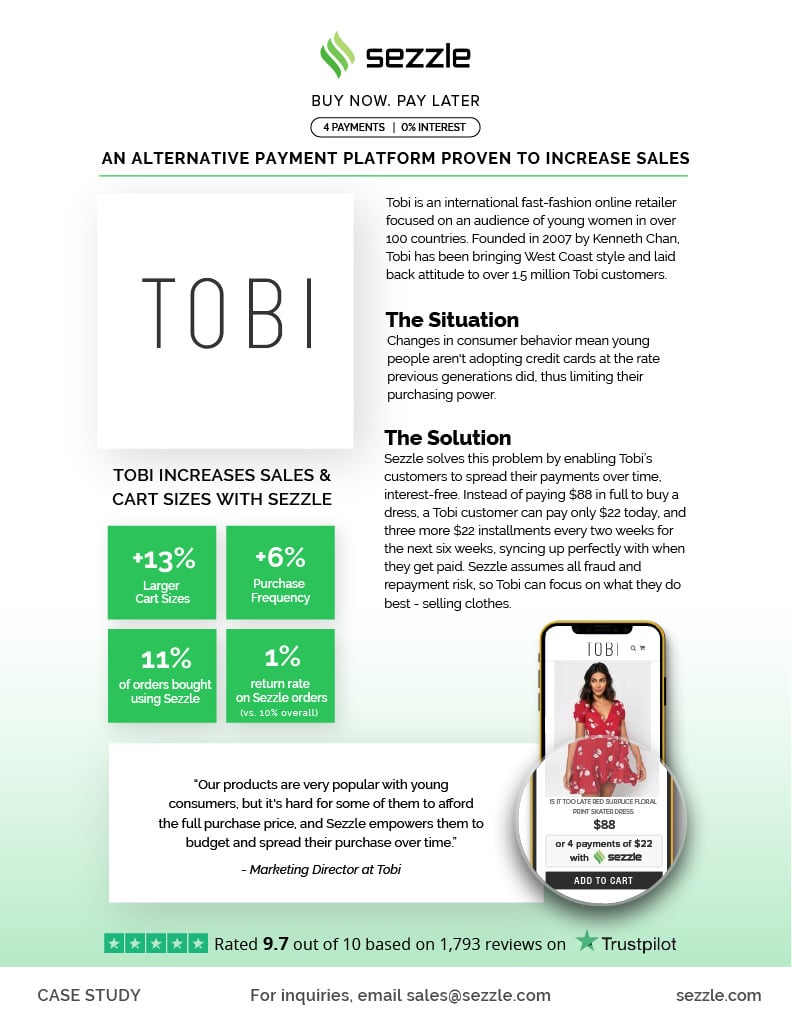 Shoppers pay only a fraction of the purchase price at the time of checkout and the merchant ships the item right away. Sezzle pays the merchant upfront for the full amount, less a small processing fee. The remaining installments are automatically collected from the shopper every two weeks. There is no interest or additional cost to the consumer. The use of underwriting algorithm leverage alternative data that allows consumers who would not qualify for a credit card based on traditional credit scores to be approved. In short, Sezzle provides a new way for shoppers to buy now, get their item now, and pay over time, at no additional cost.
The Benefits of Offering a "Buy Now, Pay Later" Option
Buy Now, Pay Later solutions are a proven way to increase sales for merchants. There are many benefits to adding an installment payment solution to merchants, including:
1. Reaching New Customers
If you want to maximize your reach, it is no longer sufficient to offer only credit card options.  Credit cards are a great purchasing tool… for customers who have them. However, the number of credit cardholders in your target audience might be far fewer than you think.  Only one in three millennials own a credit card, according to a 2016 Bankrate study.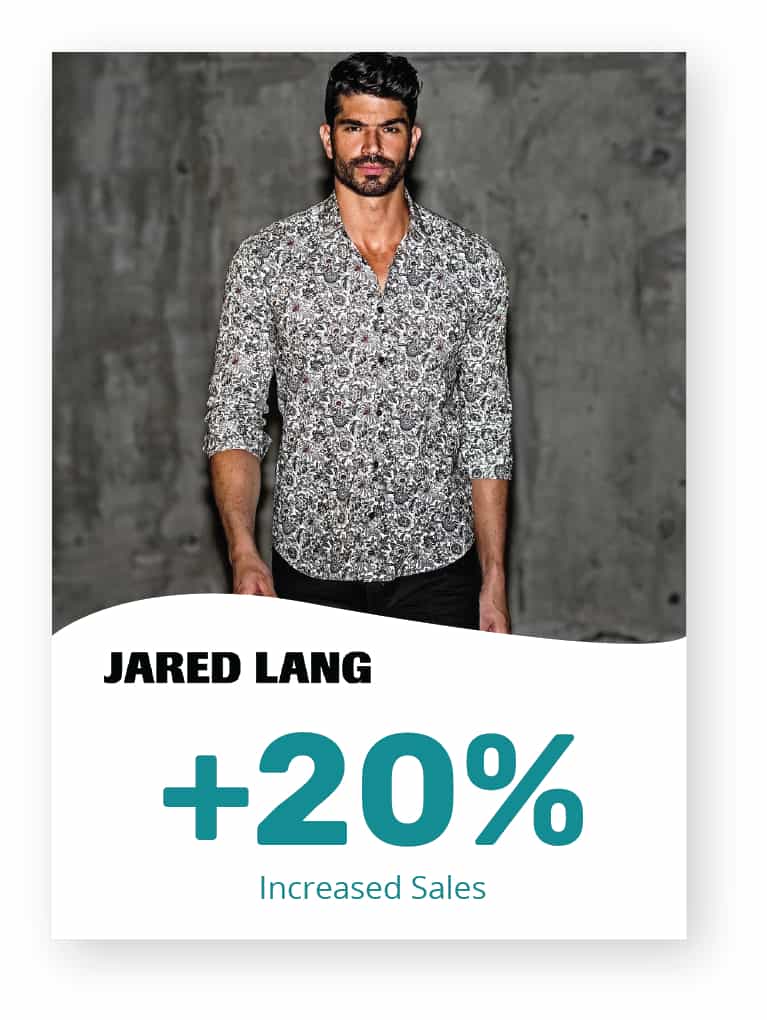 There are many underlying factors driving this statistic – from the credit crisis of 2008 to mounting student loan debts for young people, to regulatory changes that made it more difficult for credit card companies to extend offers to those under the age of 21.  The key point for merchants is that payment behaviors are changing dramatically for young consumers.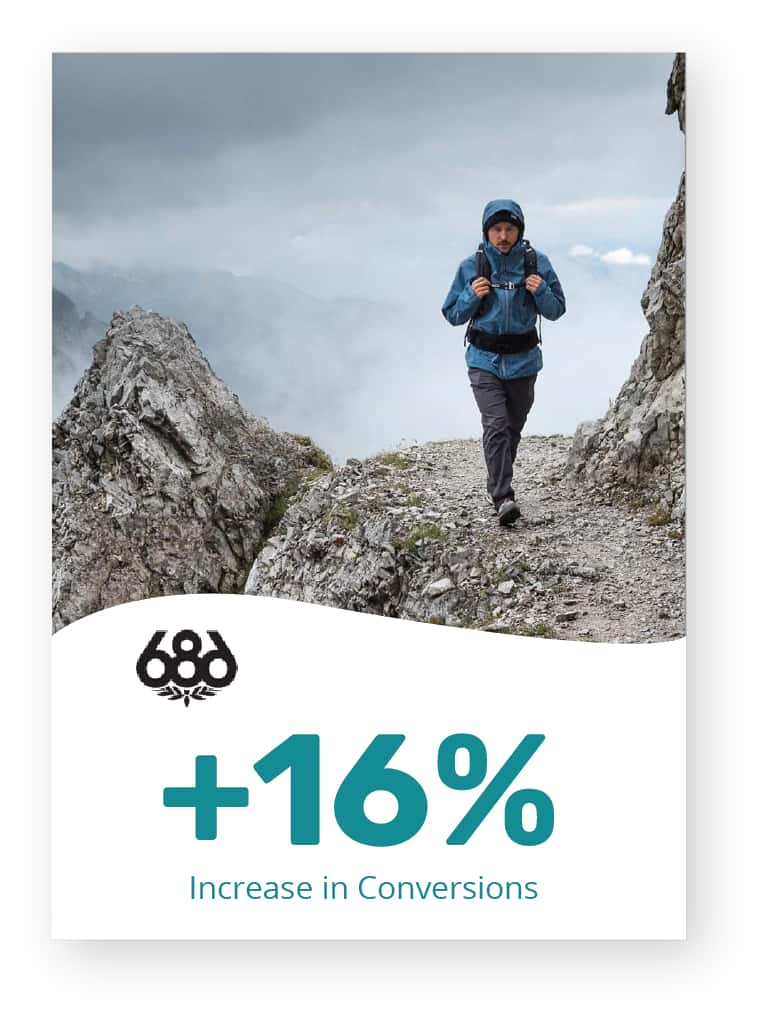 Young shoppers have increasingly come to expect to be able to pay with a digital wallet, alternative payment platform, or an installment plan. By not providing these options, you are leaving potential sales in the cart.
2. Increasing Conversions
More than two-thirds of all online shopping carts are abandoned, according to the Baymard Institute.  The second most commonly cited reason was the cart becoming too expensive.  When customers see the total tallied up, they get sticker shock.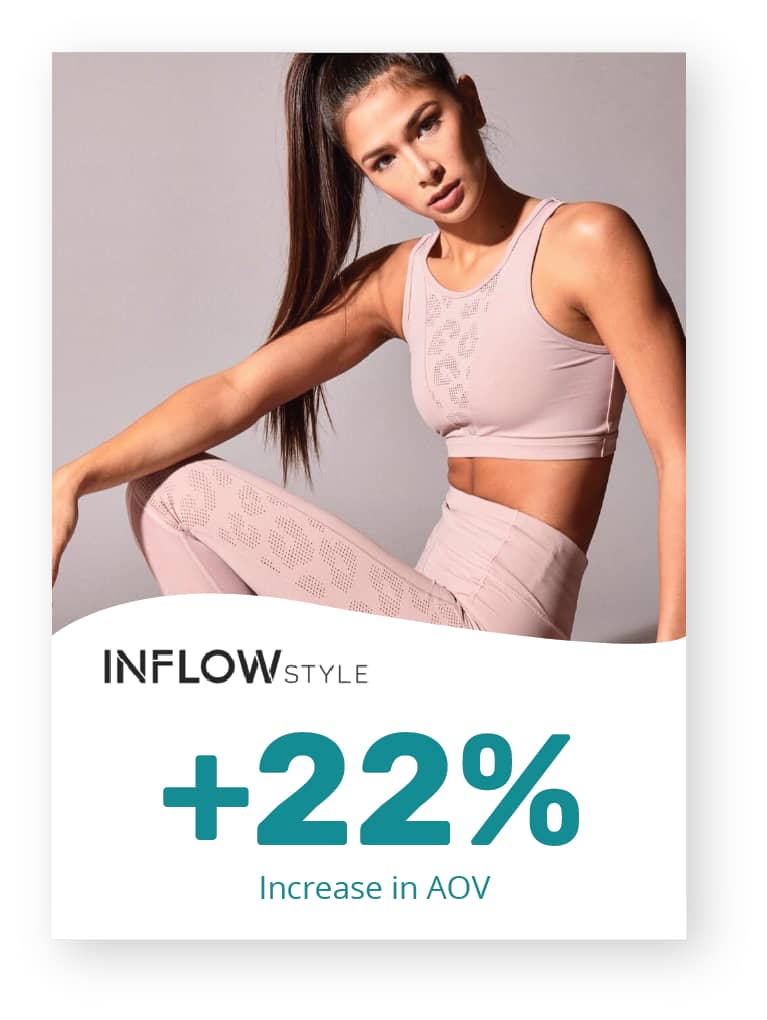 Offering an installment payment solution that lets shoppers check out now and pay over time dramatically reduces cart abandonment rates.  For stores that have added Sezzle, checkout conversions have increased by almost 40% for first-time visitors. Reducing sticker shock of a one-time purchase reduces cart abandonment, which means more sales!
3. Reducing Return Rates
High return rates are a pain point for merchants all across the board. When customers are consistently returning their purchases, it can add a lot of unwanted and unneeded stress to your store. For merchants that use Sezzle, return rates have decreased dramatically – some stores even dropping down to 1% in returns by adding this alternative payment method. By lowering these returns rates, Buy Now, Pay Later solutions such as Sezzle can keep both you and your customers happy.
4. Tapping Into a Millennial Trend
"Buy now, pay later" solutions have exploded in popularity in recent months.  In other parts of the world, similar payment methods have become the predominant form of payment.  Millennials are driving this trend. Young shoppers like the freedom of paying overtime, without the financial pitfalls that credit cards pose.  For them, they see these solutions as a kind of layaway on-demand or layaway for the digital age. As more and more major brands accept these payment methods, the trend will only accelerate.   
About Sezzle
Sezzle's mission is to financially empower young consumers. Sezzle's payment platform helps consumers gain access to additional purchasing power via simple, interest-free installment plans. Sezzle offers shoppers a consistent experience of 4 installments, over 6 weeks, with no interest or additional fees. As a result of the simplicity, ease of use, and customer service, Sezzle is the highest consumer-rated platform in the Buy Now, Pay Later space. Sezzle is most successful with stores that see average order values between $50 – $1,000.
The Best Pay Later Solution for Small Businesses
Buy Now, Pay Later payment solutions are a proven way to reach new consumers, increase conversions, and tap into what Visa has called a trillion-dollar market.  The right payment solution can have a dramatic impact on merchants' sales and customer lifetime value. 
As merchants consider which payment methods to use, they should think of the customer first. In the customer's mind, the payment process is an extension of the store. A bad payment experience – whether it involves high-interest rates or getting hit with hidden fees – equates to a negative shopping experience. Therefore, it's important that merchants align themselves with payment options that fit with their values and customer experience standards.
Article Courtesy of Sezzle, a payment solution that empowers you to "Buy Now and Pay Later" with simple, interest-free installment plans.