When I think of the 4th of July I think of close family + friends, loud fireworks, girls' brunches, warm weather, plates of barbecue, flowy dresses, and of course, Red, White, + Blue! It has been one of my most favorite holidays since I was a kid and takes me back to some of my favorite memories; taking a cooler to a nearby lake, burying ourselves in the sand, endless amounts of sparklers and lemonade, and matching Old Navy Flag Tees (Any other 90's kids remember those?) Now that I have my own little girl, it makes this holiday even more fun!
Now let's talk 4th of July Style! We all have a part of us that wants to show our pride and go over the top dressing in our favorite all-American red, white, + blue outfits. Below I have a variety of flowy dresses, a dressier off the shoulder top, and cut-off jeans and a tee that will help you stand out of the crowd, day or night, without feeling too cheesy.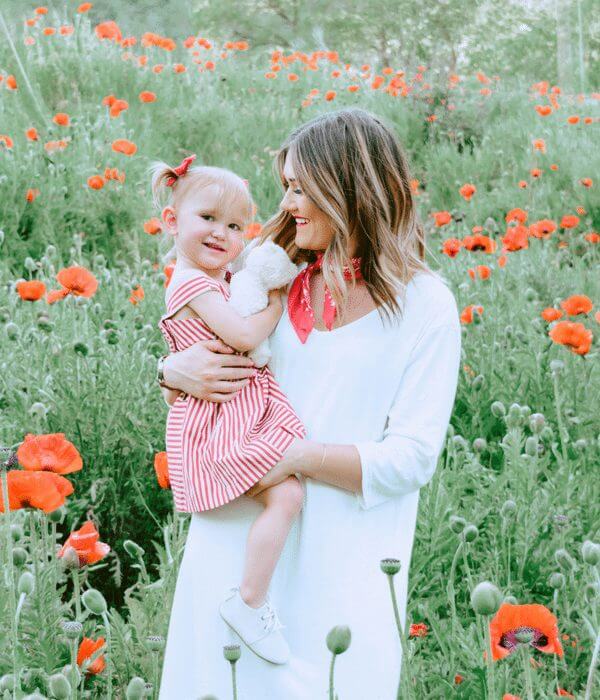 White Perfect Tee Ruffle Dress
Jacey Lane $24.99
Ellie's Oxford shoes
Piper Finn $35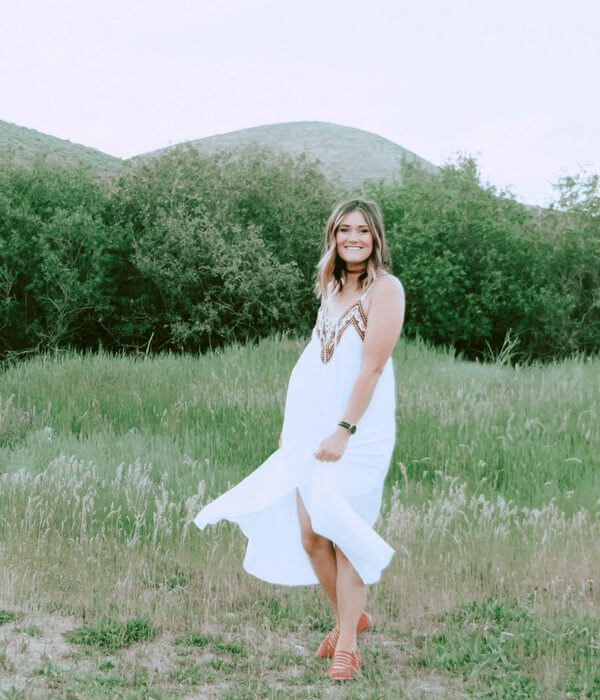 Off-White Gauze Sundress
Frey Boutique $65.99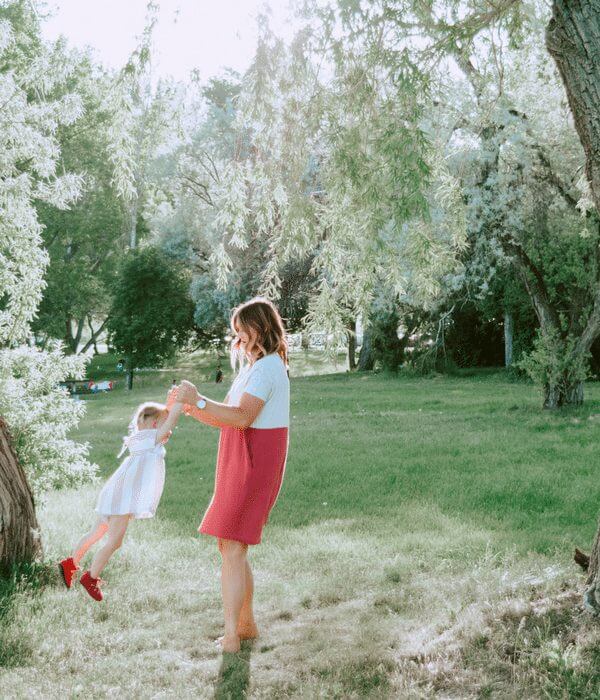 Red Colorblock Dress
Shop Amara  $36.00
Ellie's Red Striped Dress
Pine + Honey Handmade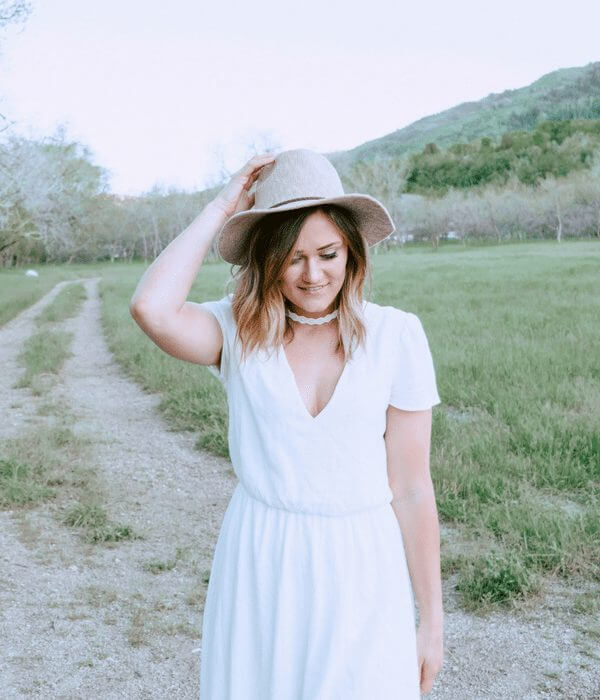 The Derby Dress in White
Piper & Scoot $54.00
Eve Beige Floppy Knit Hat
Gigi Pip $38.00
White Leather Choker (Can also be worn as a headband)
Headbands of Hope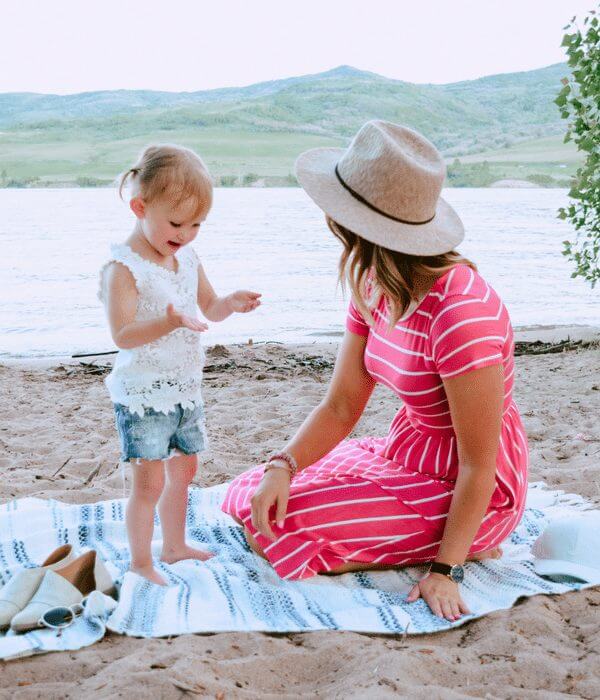 Red Striped Dress
Poppy and Dot $38.00
Cutout Faux Leather Flat
Cents of Style $49.95 – Stone
Ellie's Custom Shorts
Shop DEENIM $21.53
Child Denim Baseball Cap
Jack & Winn $19.99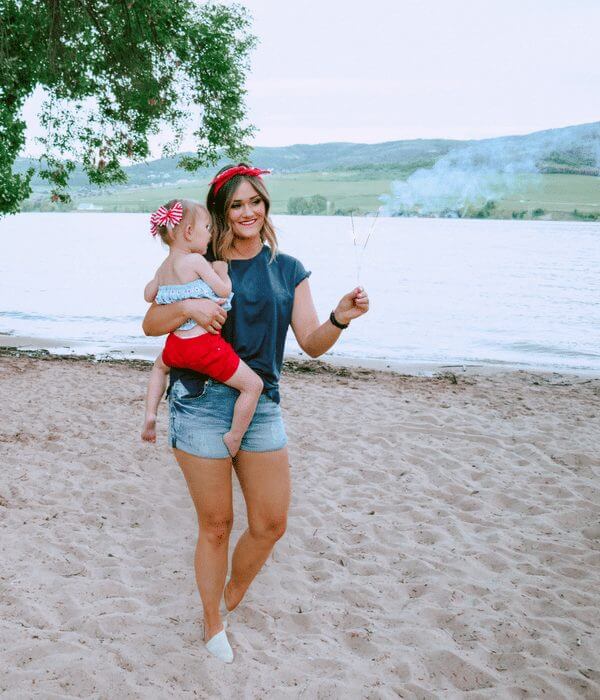 Navy Faith Tee
 Elle + Jacobs ON SALE $8.00
Ellie's Patriotic Crop Top
Sophia M Boutique
As we celebrate the birth of our nation, remember the men and women that have sacrificed so much to get us to where we are today, and so that we can celebrate this day. Happy 4th of July!
Thanks for reading my 4th of July Style post! I'll be back next month to talk about a big summer trend: Pom Pom's! XOXO, Emili.
If you want to shop the boutiques our Style Team will be working with, you can find a boutique either near you, or by your personal style preference, right here on our site! We are the go-to Hub to find fashion that fits you best! You can shop the site, or get on the list girl, we'll send you the latest styles, discoveries and boutique deals as we find them!
---
Emili is a member of The Boutique Hub' Style Team and owner of emiliegan.com, a blog all about her life, including mommy + mini fashion. She is a stay-at-home mom, obsessed photo-taker of her little girl, and loves spending her time outdoors with her little family.