The Fourth of July is one of my absolute favorite holidays! Family and friends gather together to celebrate our independence. All around us are American flags, music, sparklers, fireworks, backyard barbecues, long days at the lake and pool, parades. However, you are celebrating this year I have put together some cute and casual outfits that'll be sure to show your patriotism. While we have 3 colors to work with what I have put together is so versatile and can be changed up in so many ways!
P.S. If you're from Texas you know that Bill Miller sweet tea is a staple =)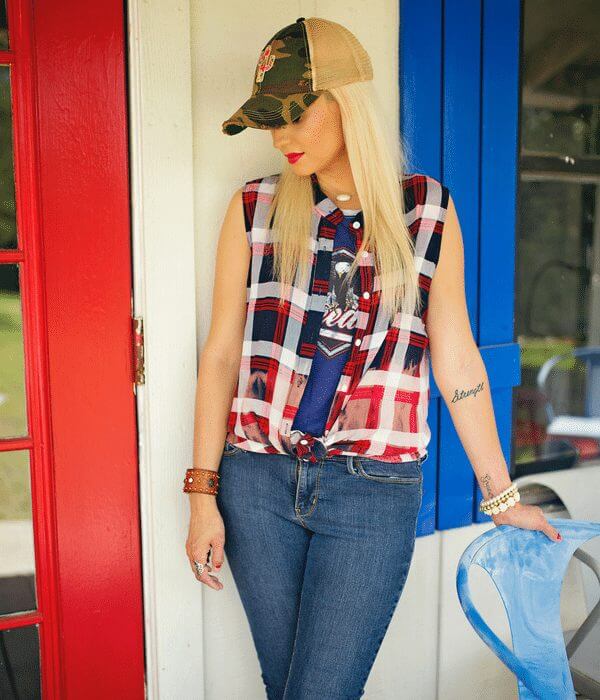 Boho Jane Flannel
Farmhouse Market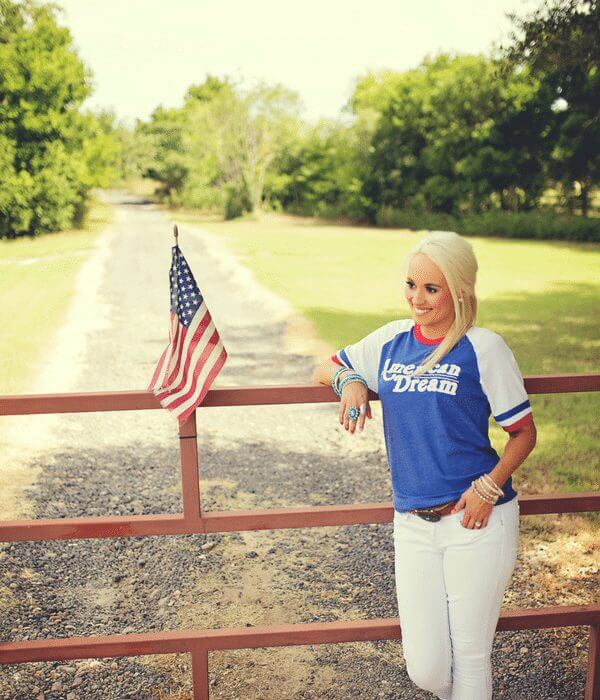 American Dream Ringer Tee
The Light Blonde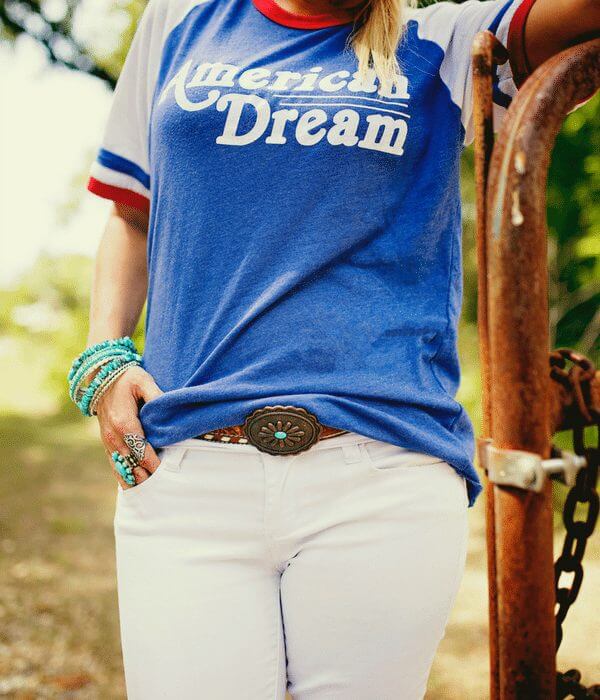 Turquoise Belt Buckle
Ritzy Gypsy Boutique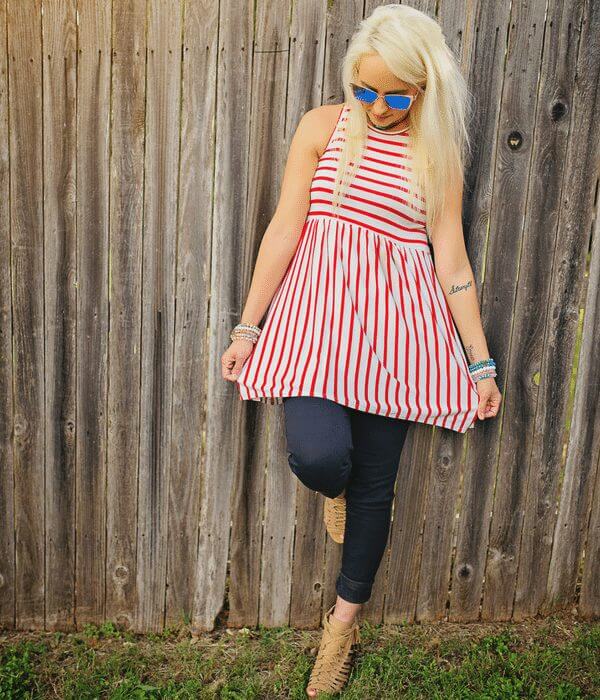 Red Stripe Top
Bungalow 123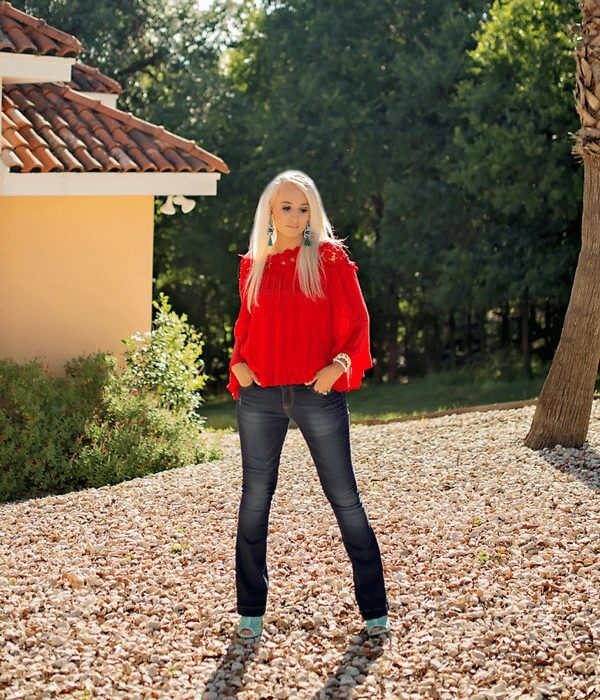 Red, Off-the-shoulder, Lace Top
Shine Boutique Texas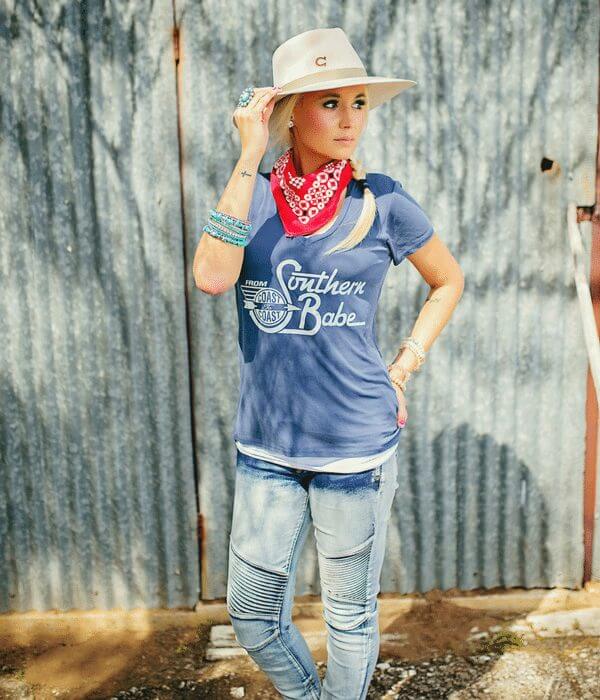 Southern Babe Top
Farmhouse Market
I hope these outfits gave you some inspiration for unlimited styling possibilities! I'll be back next month sharing my favorite summer maxi dresses!  Hope you have an amazing and safe Fourth of July! Be sure to follow me on Instagram!
If you want to shop the boutiques our Style Team will be working with, you can find a boutique either near you, or by your personal style preference, right here on our site! We are the go-to Hub to find fashion that fits you best! You can shop the site, or get on the list girl, we'll send you the latest styles, discoveries and boutique deals as we find them!
---
Jennifer is a Style Team member who is a born and raised Texan and photographer, who loves Jesus, her husband, and her girls. You can find her drinking sweet tea while blogging at Jenniferkipp.com and sharing her love for fashion, faith, and passion for inspiring others.