Statement jewelry is an essential for us at The Boutique Hub! Learning how to accessorize can take a plain tee to a put together look, it can dress up and make a "pop" of almost any style (although we haven't tested this theory with sweats and a messy bun)!
Here are a few ideas on how to add statement jewelry to your everyday looks, and below we've included our favorite statement jewelry pieces available now!
1 || Add some sparkly glam to your favorite graphic tee!
2 || Bring your gray and black tops into spring with a bright statement necklace.
3 || Break up an all black outfit, or a little black dress with a large statement necklace. For a classic twist, keep it simple with clear jewels. For a bold addition to your outfit, go for color!
4 || Not sure how to dress up your overalls this season? Add a white tank top and a fun statement necklace!
5 || Layer your statement pieces! Mix and match colors, lengths and styles for a style all your own.
Whether you want to keep it simple and understated, or bright and bold, statement jewelry is an easy way to complete your outfit.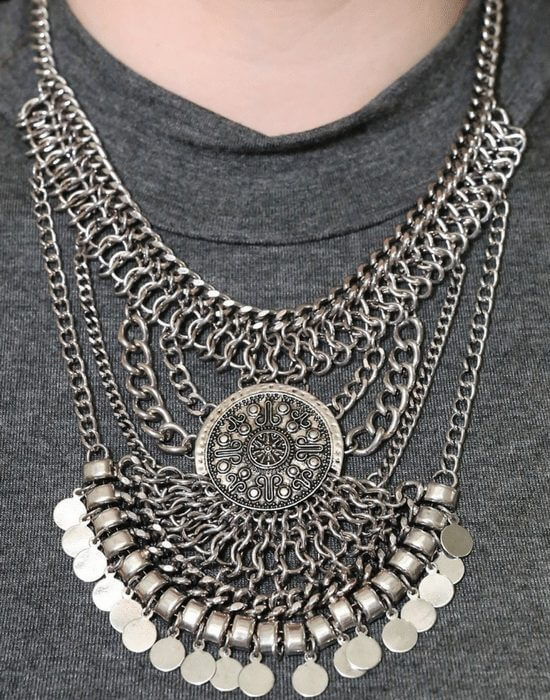 Kiki LaRue | Gigi Bib Necklace $32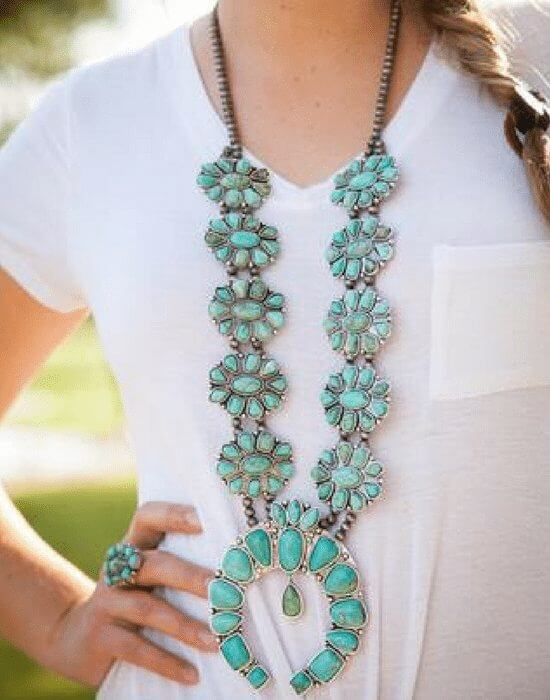 Tribe West Boutique || The Cheyenne Squash Blossom $149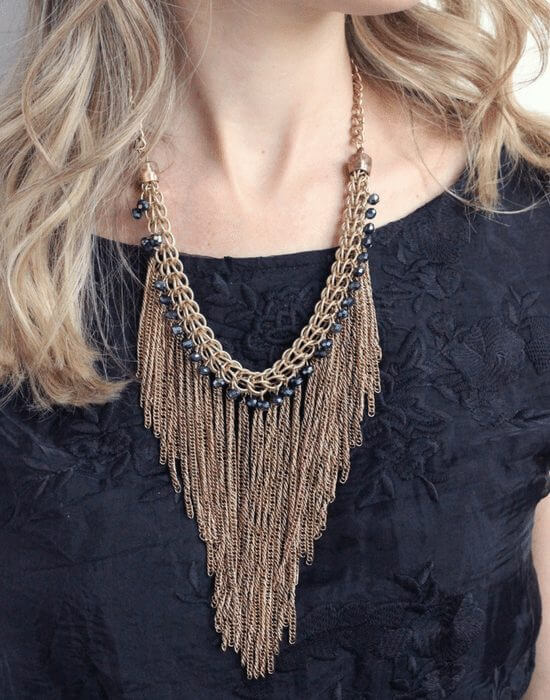 Olive + Piper || Delevigne Fringe Tassel Necklace $15
Mint Julep Boutique || More Than Love Necklace $20
Ready to update your statement jewelry? If you love to shop, be sure to join our Shop the Best Boutiques group on Facebook, where you can shop the best of our boutiques, all in one place!
Hero Image Photo Credit: Mint Julep Boutique