It is finally here! We have been so excited to finally share the big news, welcome to the #BoutiqueChat Podcast!!

Join us each week, Tuesdays as we dive into actionable strategies, proven business and marketing plans, juicy details and interviews with the leaders of the boutique fashion and retail communities.
We'll be hearing from leading brands, boutiques, influencers, tech leaders, industry insiders and experts, as well as from our Founder Ashley Alderson, on what it takes to hit your stride in the fashion retail industry today!
What is The Boutique Hub? We are a two-sided connection point for the fashion industry. We help consumers discover and shop boutiques worldwide, while we connect the industry behind boutique fashion. We are the voice and home of the industry, connecting retailers, wholesalers, designers, service providers, showrooms, bloggers and insiders to connect, collaborate, find expert training, wholesale shopping, live events and the latest in news and strategy in boutique retail.
Don't Have iTunes? Listen on Lybsyn here
See the Full Boutique Chat Podcast Website here
In our first episode, we're kicking off the podcast with our host Ashley, hearing more about the show guests, The Boutique Hub, and most importantly, 3 actionable strategies for retail industry success today.
This show is dedicated to our close-knit community at www.theboutiquehub.com. These selfless entrepreneurs support one another in the most uplifting spirit of Community Over Competition daily. With this show, we want to honor our community, celebrate their wins, bring them tips and strategies to build to the next level and to inspire them in and out of the business.  This one is your YOU #BoutiqueBosses!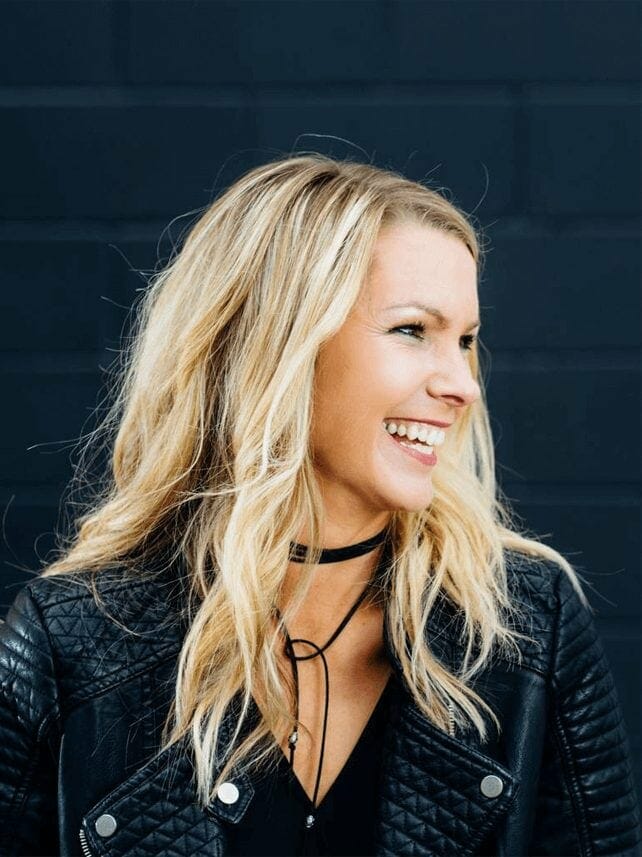 ABOUT THE HOST
Perhaps it was her wild imagination as a kid that led her to believe that Kenny Rogers was her imaginary friend or some creative juice that lived deep inside, that later led her to start building The Boutique Hub, the world's largest boutique fashion community.  Either way, there's never a dull moment.

Pairing her love of fashion, turquoise and shoes she found at boutiques around the world, together with her background in retail, marketing, and economic development, Ashley lives daily to serve entrepreneurs in the fashion retail industry.  She is a coach, speaker, and mentor, who loves working daily with her team at The Boutique Hub and thousands of boutique owners, brands and insiders to find strategies to grow their brands and business.
KEY TAKEAWAYS
– Enjoy the journey! Don't just focus on the end goal.
– 1000 superfans are better than 100,000 followers. Don't get lost in vanity metrics.
– People want to do business with people. Be the face of your business.
– Serve before you sell on social media.
– The four-legged stool of owning a boutique: buying & style, marketing, team, financials.
– Don't just track your numbers, analyze them.
– Support your competition, minute 13:15 to hear why.
SHOW NOTES
3:47 – About your host & The Boutique Hub
8:13 – 1,000 superfans is always better than 100,000 followers.
10:26 – Cash is king. Know your financials.
11:36 – Letting your numbers tell you the story of what's working in your business.
13:15 – #CommunityOverCompetition
FOR MORE ON THE BOUTIQUE HUB & BOUTIQUE CHAT
Want to join the community and have access to 40+ training videos and downloads? Join Us Here
Use the hashtag #AskAshley on Instagram, or tag her at @ajalderson to suggest topics for the podcast and let us know what you thought about this episode!
Want to be our listener of the week? Subscribe if you love the show, then leave us a review on iTunes Apple Podcasts here!
FOLLOW THE BOUTIQUE HUB
Boutique Hub Business on Facebook
Boutique Hub Business on Instagram
Ashley Alderson on Instagram
See you next week for more interviews, trainings, and tips next week on #BoutiqueChat! Did you love this episode? We would be so honored to hear your review on iTunes, and leave us a note below!
Original Air Date: Feb 21, 2018