Ready to be a better buyer and keep more money in your bank account at the end of the day?
This episode is PACKED with information about the flow of inventory, data analysis, point of sale systems, merchandised plans and all the details retailers need to manage a successful cash flow and buying strategy.  Meet Dan Jablons, Founder of Retail Smart Guys, analyst, consultant, speaker, and Management One affiliate.
Don't Have iTunes? Listen on Lybsyn here
See the Full Boutique Chat Podcast Website here
EPISODE BONUS for members of The Boutique Hub: 
Download: Sample Vendor Score Card (Available in Hub Training Library)
Download: KPI's For Retail Success (Available in Hub Training Library)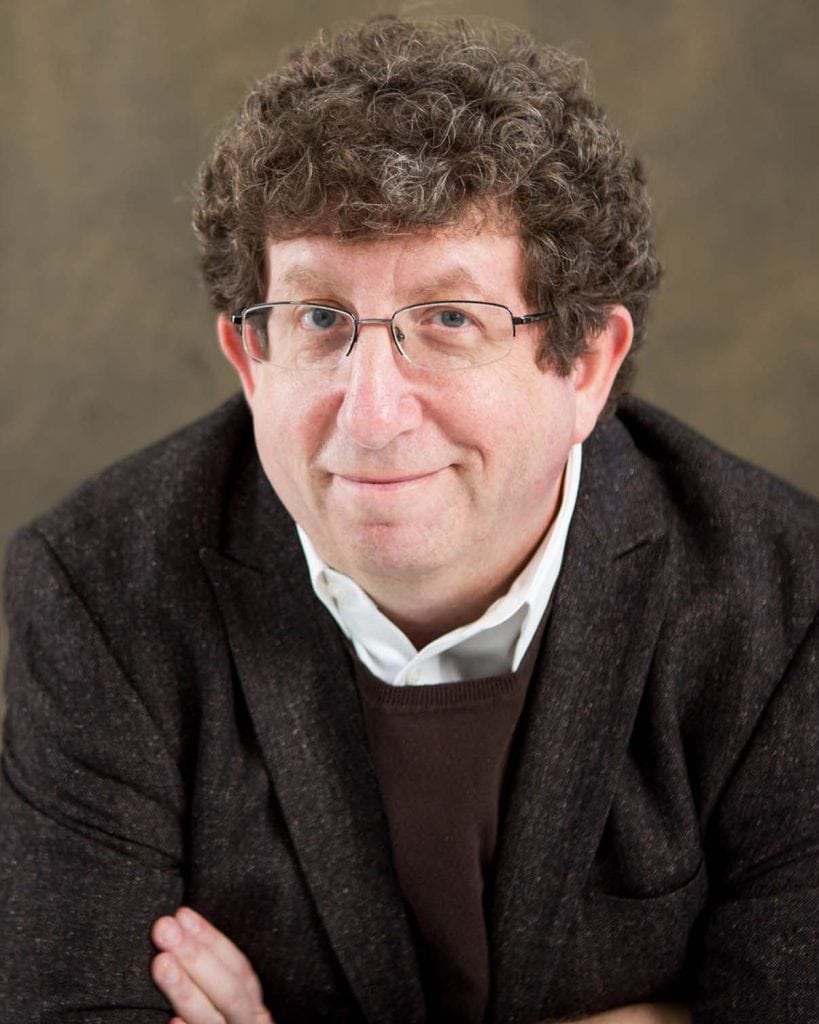 ABOUT DAN
Dan Jablons worked in retail while attending the Ohio State University, where he graduated with a Bachelor of Science in Marketing and Production. He has worked with retailers such as Walmart, Target, JC Penney, American Apparel, Donna Karan, Jimmy Choo, Charles David, Diesel, Oakley, Tumi, Hollywood Bowl, and many others. He has worked for a clothing manufacturer where he piloted vendor-managed inventory programs, a leading point-of-sale provider, where he installed systems and provided merchandising help to retailers large and small, and internet marketing where he helped retailers establish a presence on the web. In addition to his vast retail background, Dan also has a background in improvisational theatre.  He has performed with comedy troupes all across the USA, and recently appeared on Curb Your Enthusiasm. Dan combines his extensive knowledge of retail with his comedy skills to become one of the industry's most popular speakers. He has spoken at Magic, at local municipal and trade show events, and many other venues.
KEY TAKEAWAYS
Dan is the Retail Smart Guy, but he also did a stint on Curb Your Enthusiasm

Unless you have a true Point of Sale system, you don't have data

There is a BIG difference in tracking vs analyzing

Failing Fast should be everyone's strategy, your timing is key

Running a best seller report? Don't just look at the top. Look at the 4th, 5th, 6th in line, there is where the hidden opportunity lies

"Inventory is neither wine nor cheese, it doesn't get better with age," – Dan
SHOW NOTES
10:55 – Point of systems tell you when you've been slapped and when you've been kissed.
12:55 – A merchandised plan starts with a great sales forecast.
15:50 – Dan's view on the retail apocalypse.
17:00 – The all alluring funnel. Where to start analyzing your numbers, and how Dan's company can help you make more money.
25:40 – When inventory reports are wrong…there aren't inventory elves coming in and altering your data…
28:30 – Vendor scorecards that tell you what your customers think about their products. Pssst. It's a report, not something you ask your customers to fill out.
32:00 – Actionable markdown strategies.
38:55 – Failing fast.
40:00 – Traits in successful retailers?
44:00 – What percentages of my revenue get reinvested into rent, payroll, operating expenses, and Inventory.
47:40 – Favorite books and podcasts, mentors, and serving through selling.
Favorite Book:  "No Thanks, I'm Just Looking: Sales Techniques for Turning Shoppers into Buyers"
Follow Retail Smart Guys:

For more from Retail Smart Guys, visit www.retailsmartguys.com
Or find them on Facebook

The Boutique Hub Service Provider Profile
FOR MORE ON THE BOUTIQUE HUB & BOUTIQUE CHAT
Join The Boutique Hub for trainings on pricing strategy, team meeting guide, retail math basics worksheet, AND the exclusive Retail Smart Guys Financial Cheat Sheets: www.theboutiquehub.com/join
Use the hashtag #AskAshley on Instagram, or tag her at @ajalderson to suggest topics for the podcast and let us know what you thought about this episode!
Want to be our listener of the week? Subscribe if you love the show, then leave us a review on iTunes Apple Podcasts here!
Follow The Boutique Hub:
Boutique Hub Business on Facebook
Boutique Hub Business on Instagram
Ashley Alderson on Instagram
Original Air Date: Feb 24, 2018
Love this episode? We would be so humbled to hear your review on Apple Podcasts or iTunes! Or, let us know below!