Big things are coming to The Boutique Hub! We're officially accepting applications for our first-ever Style Team, a small team of fashion bloggers and influencers, who will be able to work with, and form collaborations with The Hub's member boutiques and brands!
What is a fashion influencer?
She (or he) is a lover of fashion, style and using clothing and accessories as an art form or conversation.  She uses various social media outlets or websites to share her interpretation of style, her lifestyle, and more than promoting a product, uses her platforms to build relationships.

Through this partnership, members of the Style Team will be able to use The Boutique Hub's platform to promote their brand and their personal style, gaining recognition in the fashion and boutique industries.
As the voice of the boutique industry, The Boutique Hub (The Hub) is able to provide a strong connection point for collaborations between bloggers/influencers and boutiques/brands; and we want to maximize the relationships, collaborations, and trust between the two.
The Boutique Hub's Style Team will be comprised of eight fashion bloggers/influencers, serving one six-month "Season" with The Hub. Style Team members will represent various genres of fashion and boutique style from around the world.
Members of the Style Team will be invited to attend The Boutique Hub's first-ever Boutique Summit, held June 12-13 in Dallas, Texas. This will allow Style Team members an additional opportunity to meet with boutiques and brands, allowing them to build future collaboration relationships.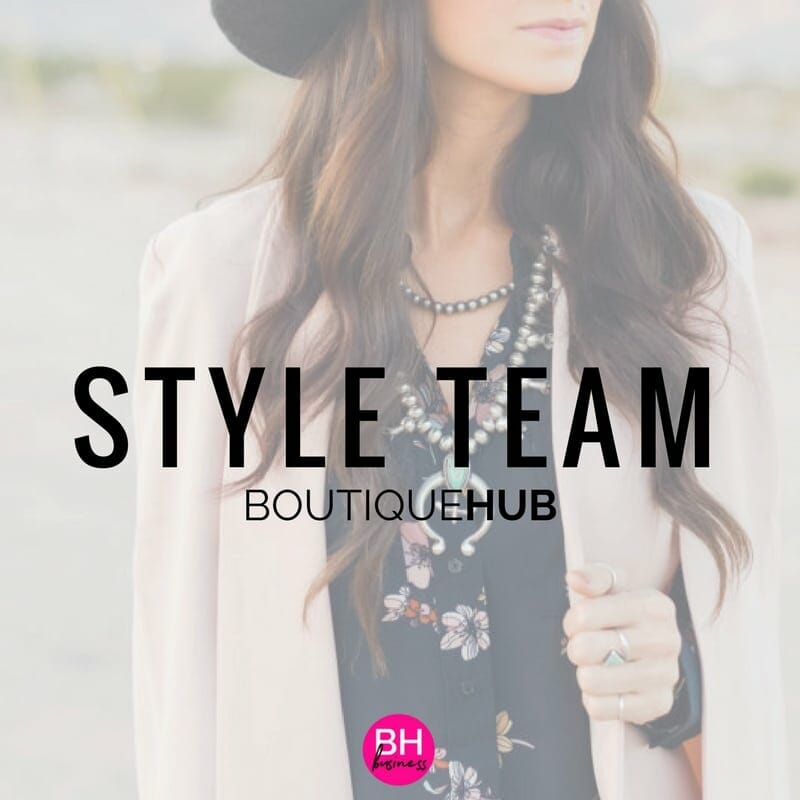 Style Team Member Requirements
The Boutique Hub will open application periods for each Season of the Style Team, past submissions will be considered. Team choices based on many factors including fit with rest of team, history of working with boutiques, demonstrated experience, and ability to write or share content for the benefit of one's blog or the boutiques involved.

To be considered for Style Team selection, each individual must have a (free) current Fashion Influencer profile on The Boutique Hub's website.

The Boutique Hub will feature each of its Style Team members on its social media accounts and website.

Team Members will receive pieces (clothing, footwear, accessories) from Boutiques/Brands who are members of The Hub.

Team Members must write at least 1 post per month, featuring said Boutique/Brand and products for our #BoutiqueStyle Blog.

Style Team members must use the #BoutiqueHubStyleTeam hashtag when posting on their social media channels, and tag The Boutique Hub and said boutique/brand.

Blogger must feature said post and featured items from boutiques/brands on their own Social Media accounts and blog once it's been posted to Boutique Hub's Style Blog.
To create your free profile as a blogger, influencer, or brand rep, and to find ongoing collaborations with member boutiques and brands at The Boutique Hub, start here with a free profile as an Influencer (this is a requirement to be considered for the Style Team). 

Style Team applications for Season 1 end on April 15th.  We can't wait to meet you, a fashion influencer and to introduce you to our community at The Boutique Hub!
For more information, please email Jessie Jarvis, Content Manager at The Hub at [email protected].
(Boutique Owners, please watch our Member's Group at The Boutique Hub and your emails for details on collaborating with the team! If you're not already a member of the Hub and would love access to meet these fabulous influencers, join here!)