Have you guys heard the news?!  

For the first time, the entire boutique industry (boutiques, brands, bloggers & service providers) is coming together for a MASSIVE event designed to grow and shape the future of boutique fashion!
Yes, that's right–we just announced our first-ever Boutique Summit, which will be held this June, in Dallas, Texas.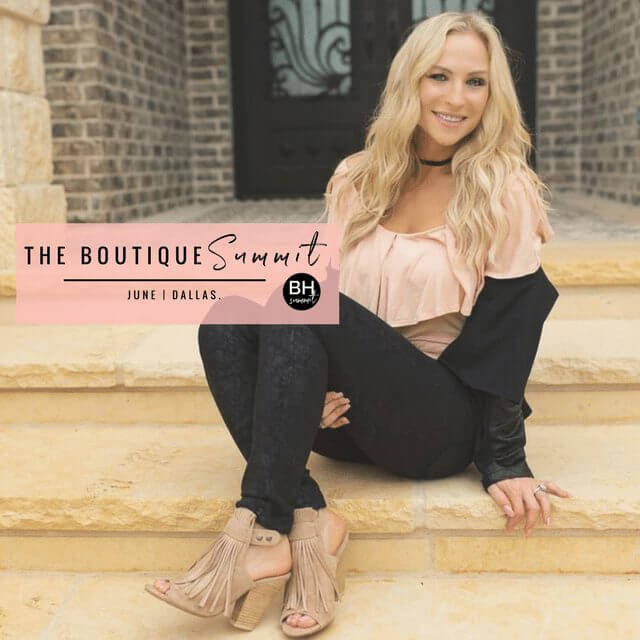 The Boutique Summit is a first-of-its-kind conference for the boutique industry, that will allow attendees to build collaborations and partnerships, engineer strategies to enhance their business, and re-ignite the passion for their business!
Attendees will hear inspiring, from-the-ground-up stories from some of the industry's leading boutiques, brands, and bloggers. Besides key speakers, hands-on sessions will allow attendees to learn new techniques and strategies to grow their business, led by renowned photographers, e-commerce and social media experts, and industry insiders–with something guaranteed to interest every segment of the boutique industry.
Speakers include Becka Clark, CEO of Kiki La Rue, Leah Ashley, Creator of Living with Leah and The FABlife, Jennifer Lackey, Creator of Instant Boss Club, Ali Skogsberg, CEO of The Light Blonde, and so many more!
Reza Khadjavi, the Founder of Shoelace Technologies, will be on hand, speaking about the future of e-commerce and digital ads; as well as Emily Benson, a mobile boutique expert, and the brains behind Successful and Stylish.
When it's all said and done, Summit-goers will walk away with the tools and inspiration needed to send their businesses into overdrive.
To register for The Summit, you can do so by following this link.
Members of The Boutique Hub can save 10% on most registrations (you must be logged in prior to checking out). If you haven't joined The Hub as a member, what are you waiting for?! Join Here!!
Want more updates on The Boutique Summit, boutique industry news, business tips and more? Make sure you're on the list — it's where we share the deets!