We're excited to be sitting down with Kim Naumann, the #BoutiqueBoss behind one of the boutique world's most popular brands, Bling-A-GoGo!
We aren't exaggerating in the least when we say that Bling-A-GoGo has been instrumental in the development of The Boutique Hub. As you'll read more in our interview, Kim invited us to attend our first market in Dallas and allowed us to set up in her booth so that we could introduce other brands and boutiques to The Hub.
Founded in 2011, Bling-A-GoGo is based out of Fayetteville, Texas, and has permanent showrooms in Dallas and Denver and can be found in temporary showrooms in Dallas, Denver, Mississippi, and Las Vegas.
Kim says she's really not afraid to put just about anything on a shirt, and we believe her! From their flashy art designs to smart-assy sayings, there are thousands of reasons why shoppers love Bling-A-GoGo!
Tell us about life before owning your business? What consumed your life before fashion?
At 30 years old, I found myself a single parent with 3 small kids – I was actually working 3 jobs and started this company on the side with metal. I did freestanding metal initials and from that, it turned into necklaces. We started adding Swarovski Crystals and the initial pendants took off till I was knocked off by several metal companies and then by China. But by this time I had developed some success and was able to do this business full time.
How did your business get started? Any fun stories behind your name?
My original brand name was started because we did art and logos for people! My current brand name just landed in my lap! Our company is made up of 90% moms on the go! At the time my company Bling-A-GoGo was formed, I was working 3 jobs and raising 3 kids as a single mom. I was always on the go with my computer and somehow the name just stuck.
What's in your closet? Do you have a go-to personal style?
I am a hands-on boss so my closet consists of work clothes! We all come to work in tennis shoes and get to work. Of course, we are at Market it's always a Bling-A-GoGo shirt! And it's usually a shirt I have pulled out of the "damage box" because there is no time to make a shirt for myself!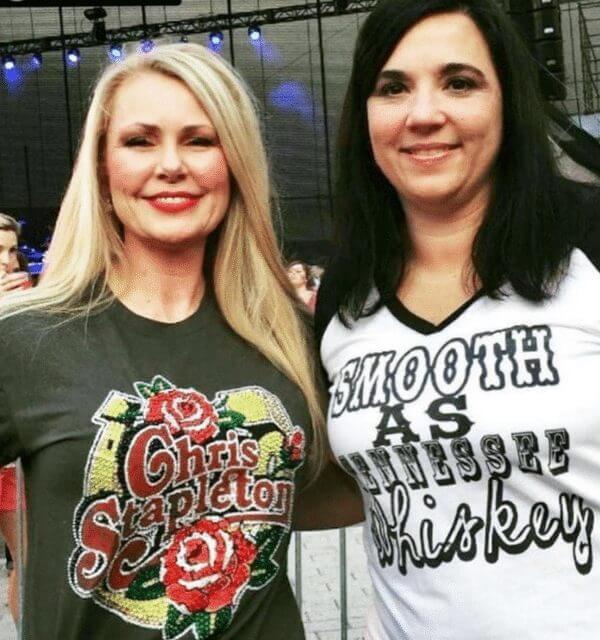 Who have been your role models – both in business and in style?
I have a friend that is a very smart business woman and I have always looked to her to bounce ideas off but I have learned over time I usually just go with my gut!
Your boutique or brand in three words…go!
My brand in 3 words…. OH EM GEE!
Tell us about the women who wear your brand?
The women and men that wear our brand are ever changing! Hence the three words, Oh Em Gee! As a brand, you have to be forever changing with the latest trends and price points! I think that most people recognize our brand by the overall look of bright colors and smart-assy sayings.
Do you zip code protect your retailers?
Yes, we zip code protect our retailers, but if we are manufacturing your own, custom product, then it doesn't pertain.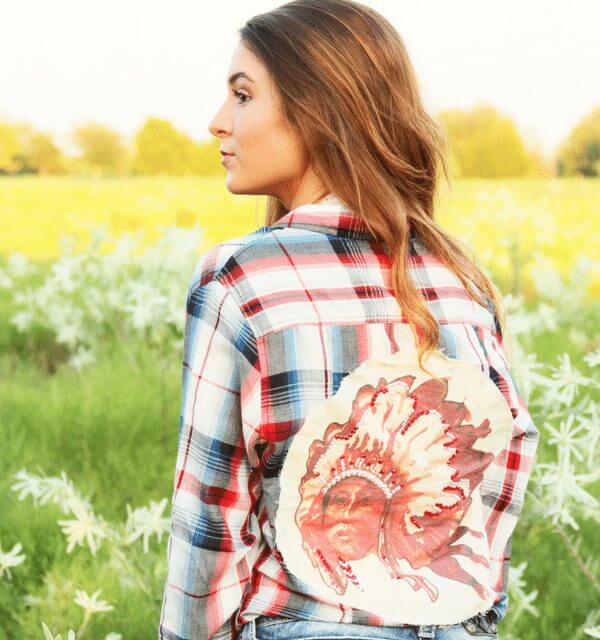 What's your favorite retail season?
I love Christmas! I love Everything Christmas but we normally start Christmas in July and by December no one in my shop wants to see another Santa shirt or hear a Christmas song!
What has been the most fun or exciting part of owning a boutique or brand for you?  The most challenging?
The most challenging at this very moment is trying to keep up with a very fast growing business. Managing finances, employees and family. We are a family business! My daughter and her better half own our printers. Our workshop in on our farm and 2 of my top managers have been friends of mine for over 20 years. A lot of the pressure that has been put upon me is making sure that all of the needs are met for everyone that works for our company.
What tips do you wish someone would have shared with you as a new entrepreneur?
My best tip is never, ever have a business partner! There really can only be one chief–don't be afraid to do it yourself!
What scares you the most in life or business?
The last two years have been very scary for our industry I have seen several very close friends close down.  We have been very lucky to have very loyal customers and have been able to ride out this out and grow.  Sometimes I just close my eyes and so it–if it feels good in my gut then I usually roll with it!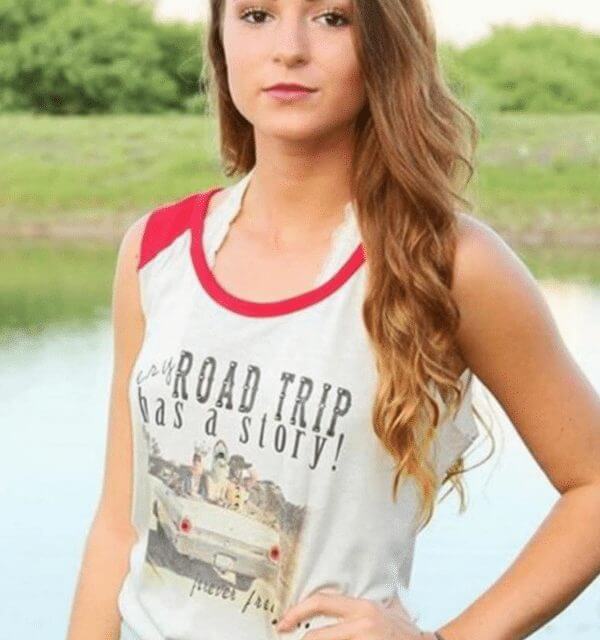 What's been the best marketing decision you've made?
We have implemented a retail and wholesale shirt of the week! Since we have done that we have seen a return of customers that have not purchased from us in a long time! We have been known to be a more expensive brand due to the brands of garments we have used in the past!  But we the customers and boutiques tightening their belt buckles so have we! We have learned to give our customers more options to pass on to their customers.
What's the best marketing strategy you've discovered?
The best marketing strategy is to market ourselves people want to meet us! The want to know me and Buffie. They want to call our shop and talk to Stephanie or Susan! Our large accounts want to talk to Kelli. We market ourselves because nowadays anyone can print a shirt.
If you could give advice to a young person, interested in fashion, and maybe one day hoping to start their own brand, what would you tell them?
I would tell them to start an online business first. Then I would tell them to work at a boutique learn the ends and outs. And then decide if you wanna be brick and mortar or online. There are many options these days.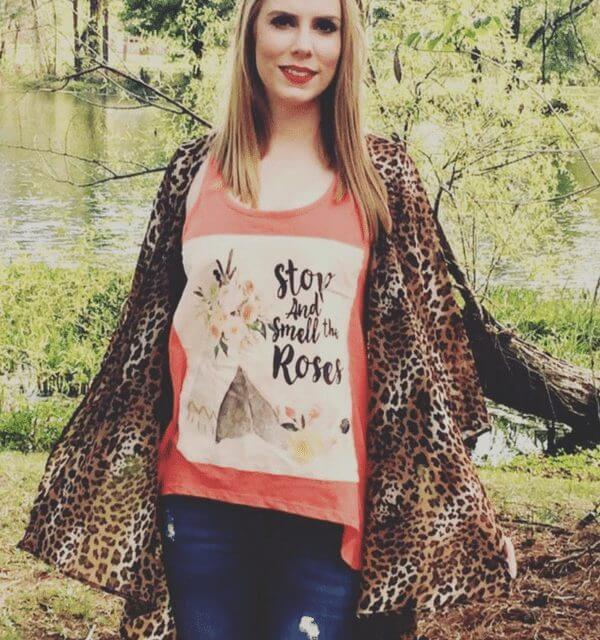 What big goals are you excited about reaching?  
We actually just reached a goal and we are adding on to our warehouse. I am very excited to be expanding and bringing in new machines that will help us take our business to the next level.
Owning a business is hectic, how do you unwind?
I work hard and play hard. I am very close with my kids so what I have done is take a trip every 6 months that gives me something to look forward to and it always me to reap the rewards of my hard work!
Most importantly, dark or milk chocolate?
Milk chocolate
Anything else you can think of mentioning?
The Boutique Summit is really personal to me. Several years ago, we invited Ashley to come to Dallas, I believe it was her first time and she was just getting started. Ashley and her husband stood at our booth and handed out cards to many of the owners who are currently members of The Hub! I am excited to have gone full circle with Ashley and excited that I knew her when it was just her and husband just getting started!
We are so grateful to have Bling-A-GoGo as members of The Hub, as leaders in the industry, and most importantly, as friends. We have no doubts that they will take care of any boutique they do business with!
Bling-A-GoGo is a Platinum Sponsor of The Boutique Summit, and will be set up at Dallas Market Center (DMC) for The Boutique Summit (June 12-13), and after during DMC's June Apparel Market (June 14-,18) for all your wholesale needs! If you aren't going to Dallas, but would like to shop their wholesale designs, you can do so by following this link!