We are so ECSTATIC to finally be sharing the brand new Shop The Best Boutiques!
The launch of Shop The Best Boutiques is something that's been in the works for close to a year, and it will be the final phase of our Relaunch. We've listened to feedback from shoppers and members who've said our website is a bit confusing, and we see it too.
In order to provide shoppers with a one-stop-shopping experience, we've been working with various designers and developers so that we're able to start offering a unique shopping atmosphere that's easy for shoppers to navigate, and for our member boutiques and brands to take part in.
Our goal is that every single member is able to take away a 10X return on their Boutique Hub membership investment, and Shop The Best Boutiques is another opportunity to show how committed we are to making that happen.
Let's check out what you can expect aesthetically first…
| The Design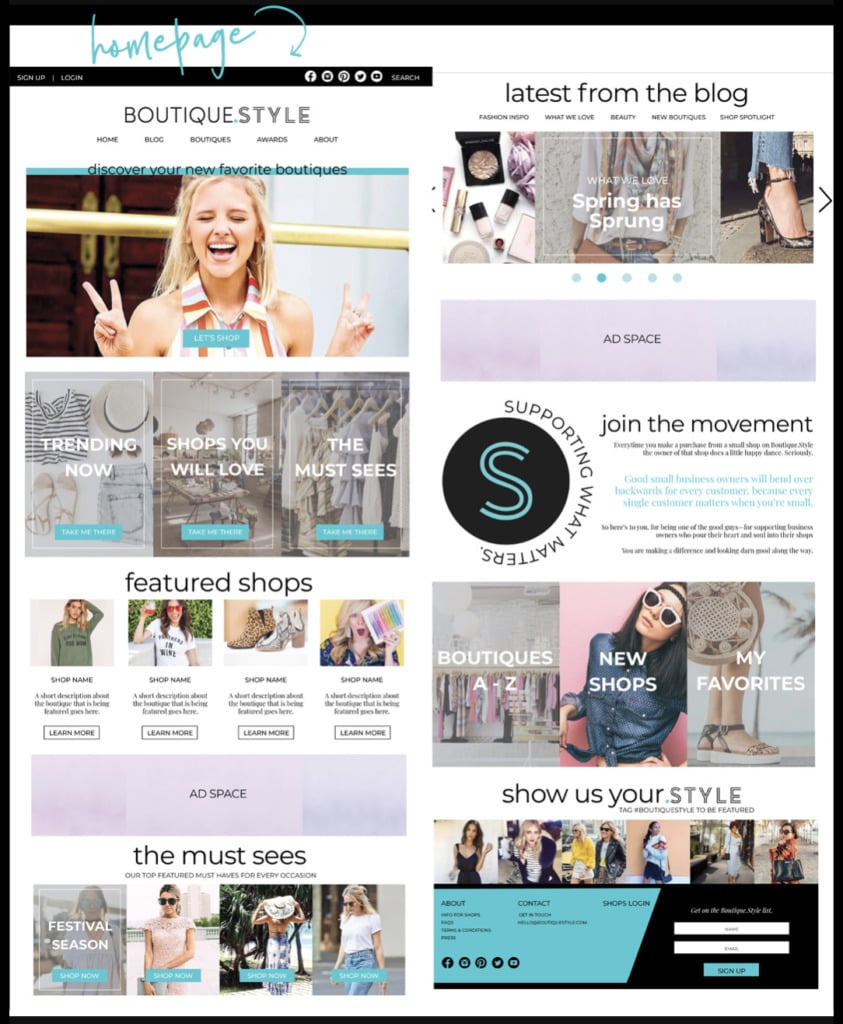 | Why We Created Shop The Best Boutiques
We know how hard it can be having an online store in the digital age so we created Shop The Best Boutiques to ease some common concerns!
The shoppers we serve love boutiques, and know they are the best place to find unique pieces and the best service….but the searching takes time, sometimes it's not easy to remember all of the places they've had luck shopping before without searching through past emails and posts. They want more selection some times, and to know of more stores who fit their style. They know a handful of great boutiques, but sometimes in a rush, they go to Amazon.  
All too common right?
Why not have a matching service to direct them to a small business or a few that they will love? They will KNOW that not only are they finding great stores, but by shopping small they are making a difference in the process!
#supportsmallbusiness
The boutiques we serve are stuck doing business on an algorithm at the hand of a social media channel. You've done a great job building a personal customer experience but just need help amplifying your voice to reach new customers, and to have an easy way that your past customers can remember you too so they can come back again and again.
You need a list that is YOURS, and you can build and reach at any time. Rather than fight to get noticed alone…work together with your fellow vetted boutique community at the Hub to raise the voice for independent retailers to shoppers worldwide? Our mission…give them no-brainer reason why to shop boutiques instead of Amazon, and YOU keep your personal customer relationship and 100% of every sale.
| Enter Shop The Best Boutiques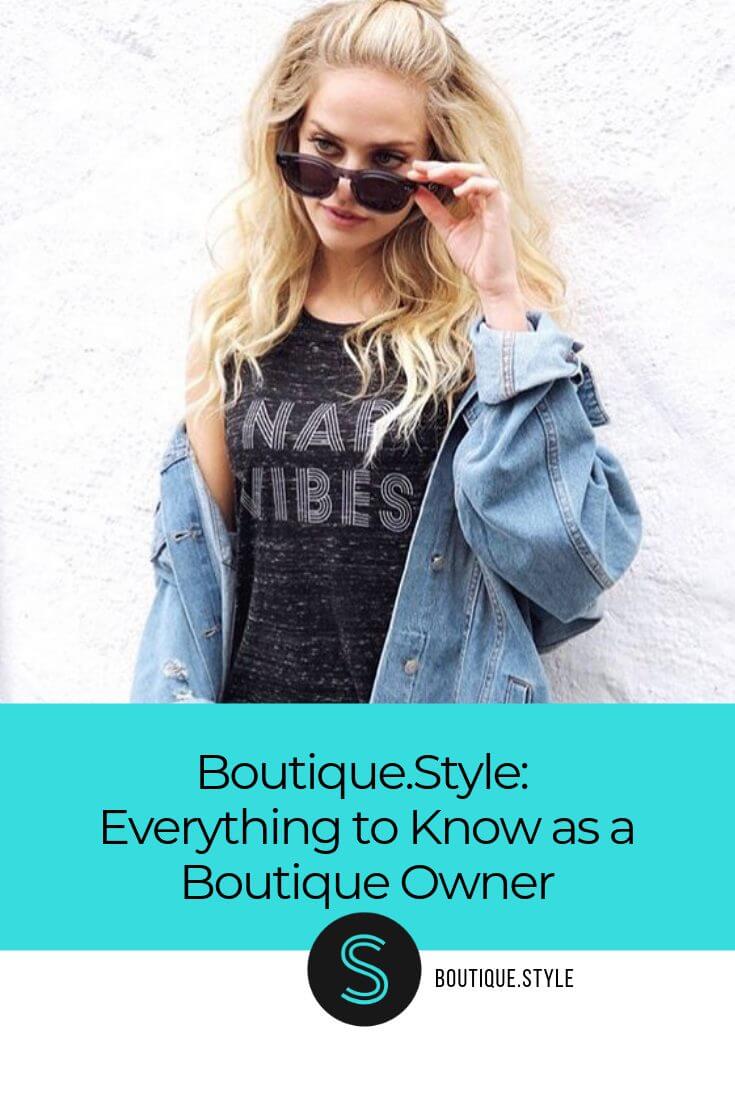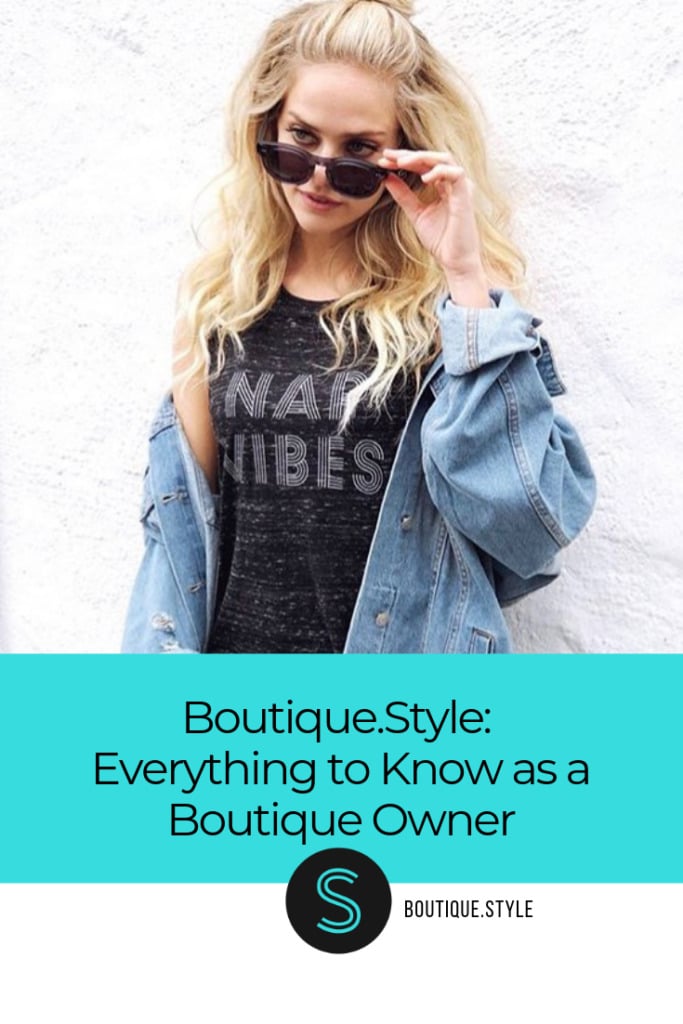 We envisioned creating a place where YOU remain independent and unique. Where shoppers can find you based on your location, your brand presence, your style (via quiz to match them), your store type (children's, men's, gift, women's), and by your store's product feed as they discover you in our featured blog, hot list(reimagined), or trend-driven content.
As you reach consumers, they subscribe to your channel which saves YOU to their own personalized boutique feed. From your store's profile, shoppers can join your list, watch videos, shop your products and checkout on YOUR site directly, with YOU keeping all of the sales.
(we're not asking for any commissions!)
| Some features include:
– Create your own unique profile with subscribers, product feeds, videos, social channels, reviews and badges (years in business, Boutique Awards, milestones)
– Shoppers can subscribe to your channel, which imports daily from Shopify (as a Sales Channel), or other ecom providers we are soon integrating with.
– Shoppers can shop your products (in YOUR site cart) but aren't able to compare them side by side to other boutiques, or by price in any way to OTHER boutiques…
That means no bottom of the barrel price watchers and deal site shoppers here. If they like it, they see it from you!
– Share your products daily in our dynamic content centered around the way consumers shop, by trend, holiday, size, product type, or in content by location or destination! These opportunities will be in the form of our completely redesigned blog and NEW curated collections feature linked directly to our home page.
| What else?
Want to work with influencers? Don't worry, we're working on that too. We'll be amplifying the already vast reach of Shop The Best Boutiques in a number of unique ways, from paid ads, experiences to influencers, and more.
| So Here's The Deal
Your thoughts and helpful feedback really matter to us as Shop The Best Boutiques will be in its beta testing period for the next few months!  
We have SO MANY ideas and plans, but we'll be rolling them out in phases. Our team is small yet mighty and we're on a mission to get it right!
Signing up for Shop The Best Boutiques as a beta tester is FREE during this beta period! 
Then once the site is in full use later this fall, it will be for Boutique Hub members ONLY to utilize and is planned to be a $9.99 upgrade to your account.
____________________________________________
Here at The Boutique Hub, we pride ourselves on #communityovercompetition and truly believe that the beauty of boutiques is that they are UNIQUE and something to celebrate.
Shop The Best Boutiques is not a marketplace or a mass shopping site. This is a way for women who love boutiques, to find ones that fit her best, and then to shop that store directly — on YOUR website.
She can follow and subscribe to store feeds here, save her favorites and have a place where she always can remember you so you're not lost in a social media feed. It will allow you to build a list of customers that YOU can market to at any time because remember, our ultimate goal is YOUR success!
____________________________________________
Have more questions? Check out our site and FAQs to see if we've already got you covered! If not, feel free to shoot an email to Director of Style, Nikki Casey ([email protected]) for help!
Plus, keep your eyes peeled for tips and tricks on how to make the most out of your Shop The Best Boutiques profile and let's continue to support this amazing community of boutique owners and lovers alike!