The Boutique Hub and Tundra have identified six trends that will be all the rage in 2020! Find out what they are and check out some products that nail the trend. You can find all of these on Tundra with guaranteed best wholesale pricing.
1. Crochet and Coastal Vibes
Costal vibes include flowy fabrics, crochet details, and a beachy color pallette. Create this soft and feminine trend with a matching skirt and top set in a gorgeous floral pattern.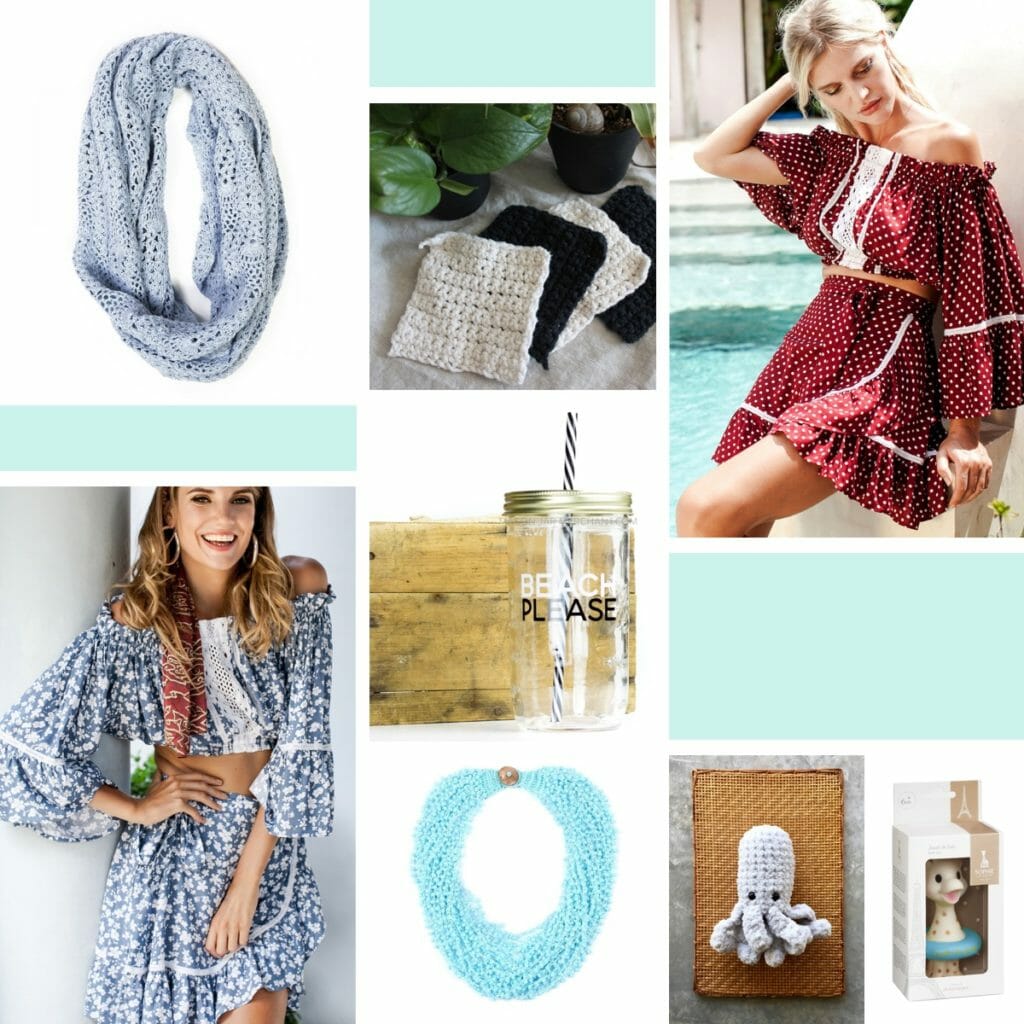 Products featured above (top to bottom, left to right): Matr Boomie – Lucia Crochet Infinity Scarf, Rayo Supply Co – Crochet Dishcloth, Elf – Parisian Mist Off Shoulder Top and Parisian Mist Wrap Skirt, Mason Jar Merchant – Mason Jar Tumbler, Apparel Candy – Crochet Beads Bib Statement necklace, Lewie & Berg – Crochet Octopus, Sophie the Giraffe – Bath Toy

2. Personal Wellness – Athleisure, stress relief, anything CBD
The importance of self-care is finally having its spotlight, as it should! Athleisure wear isn't just for the gym anymore! Fun patterns, mesh accents, and bold colors are growing in popularity in the athleisure clothing department.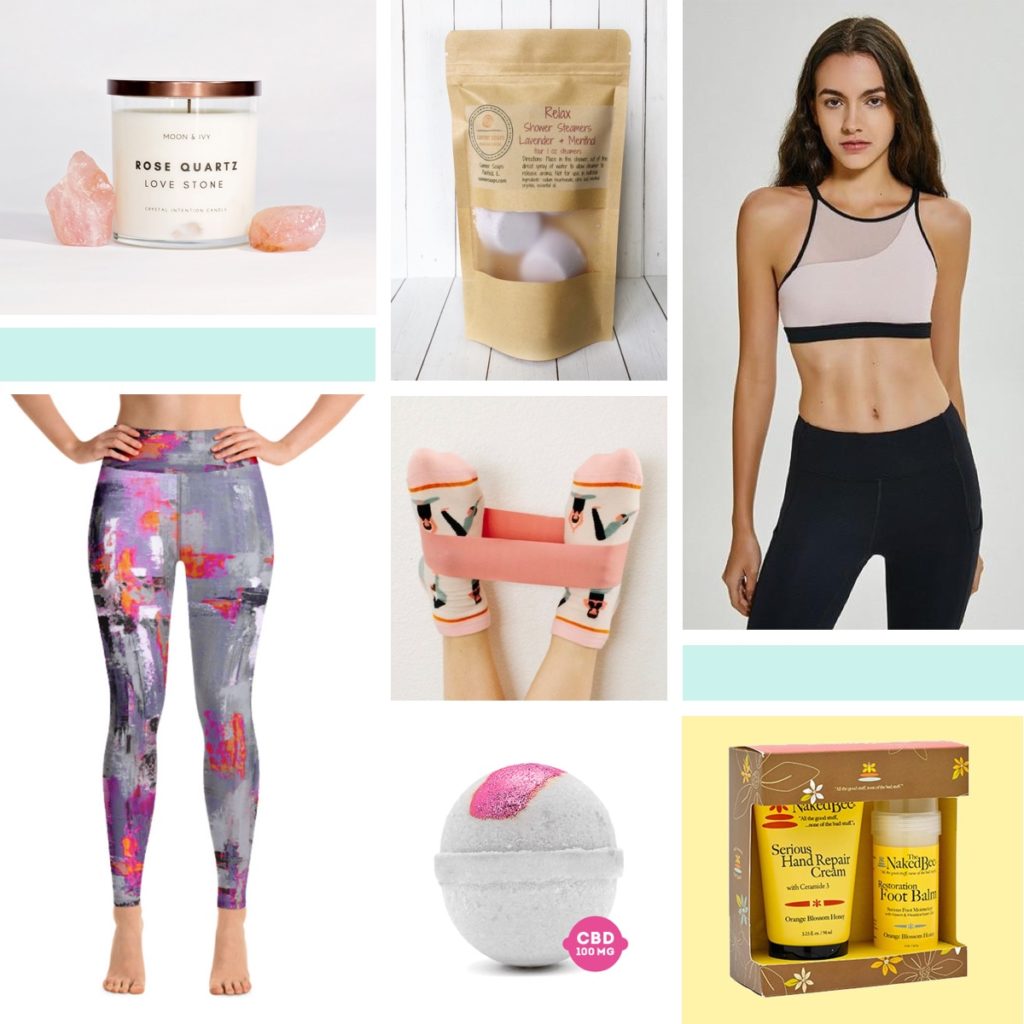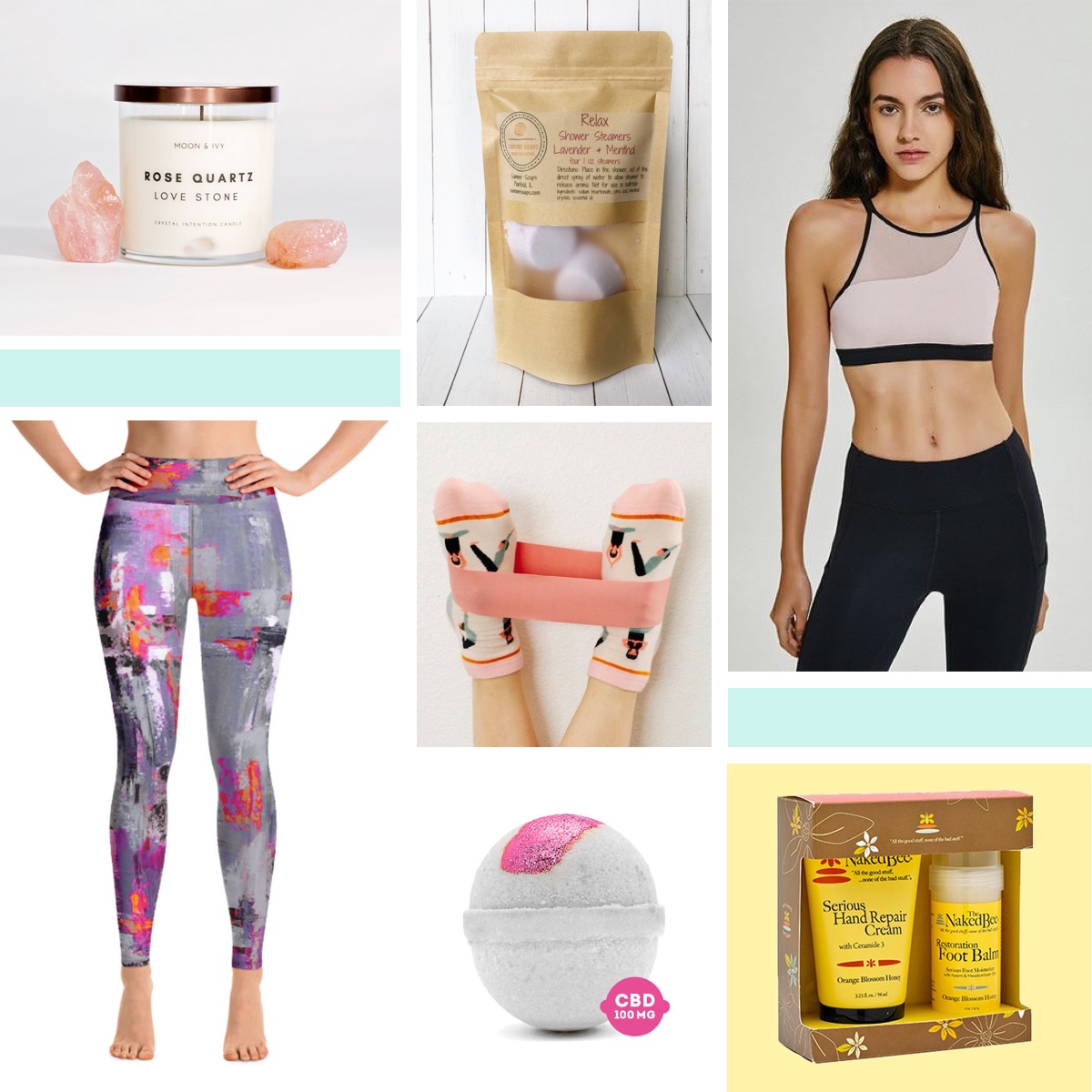 Products featured above (top to bottom, left to right): Moon & Ivy – Rose Quartz Crystal Candle, Sammer Soaps – Lavender Menthol Shower Steamers, Push Athletic Apparel – Chloe Sports Bra, Embellish Active – Grey Purple Flame Leggings, Woven Pear – Yoga Inhale Exhale socks, Fresh Bombs – CBD Bath Bomb, Naked Bee – Hand and Foot Repair Kit
3. Eco-Friendly and Sustainable Fashion
One of the biggest focuses we've seen in the retail world this year is the consumer demand for eco-friendly and sustainable products. The customers feel the gratification for helping the planet, but don't have to sacrifice style!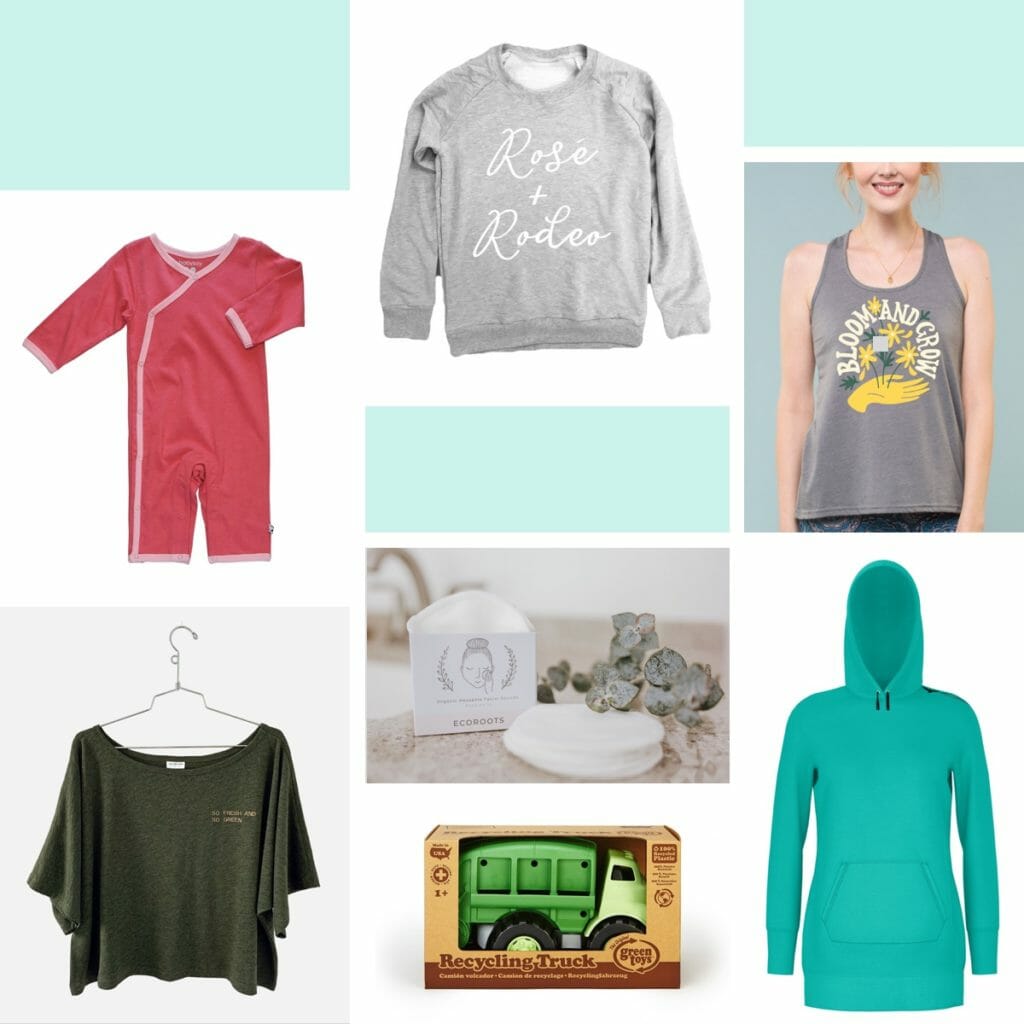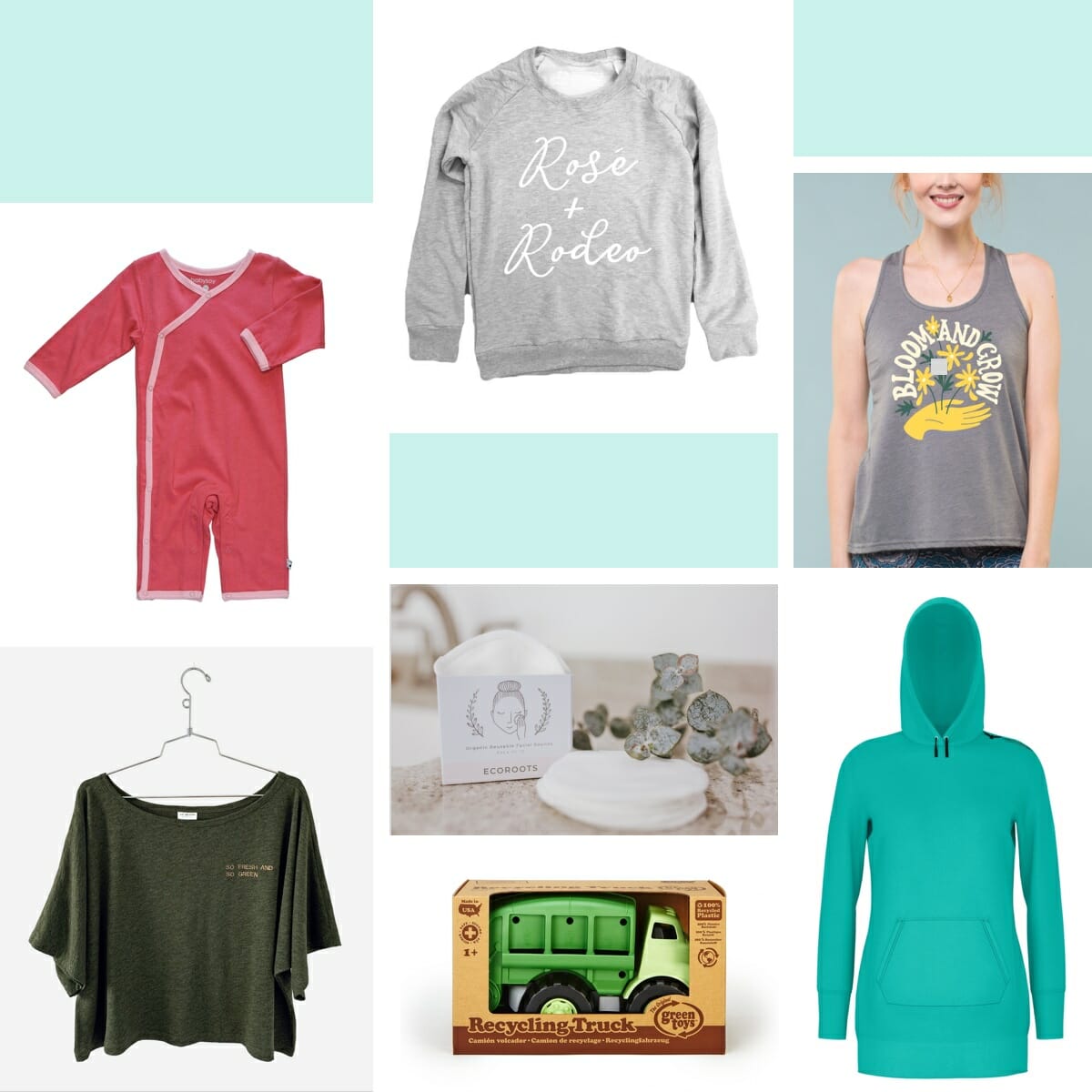 Products featured above (top to bottom, left to right): Portage & Main – Rose & Rodeo Sweatshirt, Babysoy – Basic Kimono One PieceSoul Flower Organic Clothing – Bloom & Grow Recycled Racer Back Tank, Ecoroots – Organic Reusable Cotton Rounds, 337 Brand – Mariam Crop Top, Find Your Coast – Long Body Recycled Hoodie Top, Green Toys – Recycling Truck
4. Tie-Dye Effects and Ombre
As you may have noticed, tie-dye is here and isn't going away in 2020. The classic 70's trend has been recreated for high fashion looks and for everyday streetwear. It's been incorporated into today's trending silhouettes such as knit dresses, graphic tees, and accessories.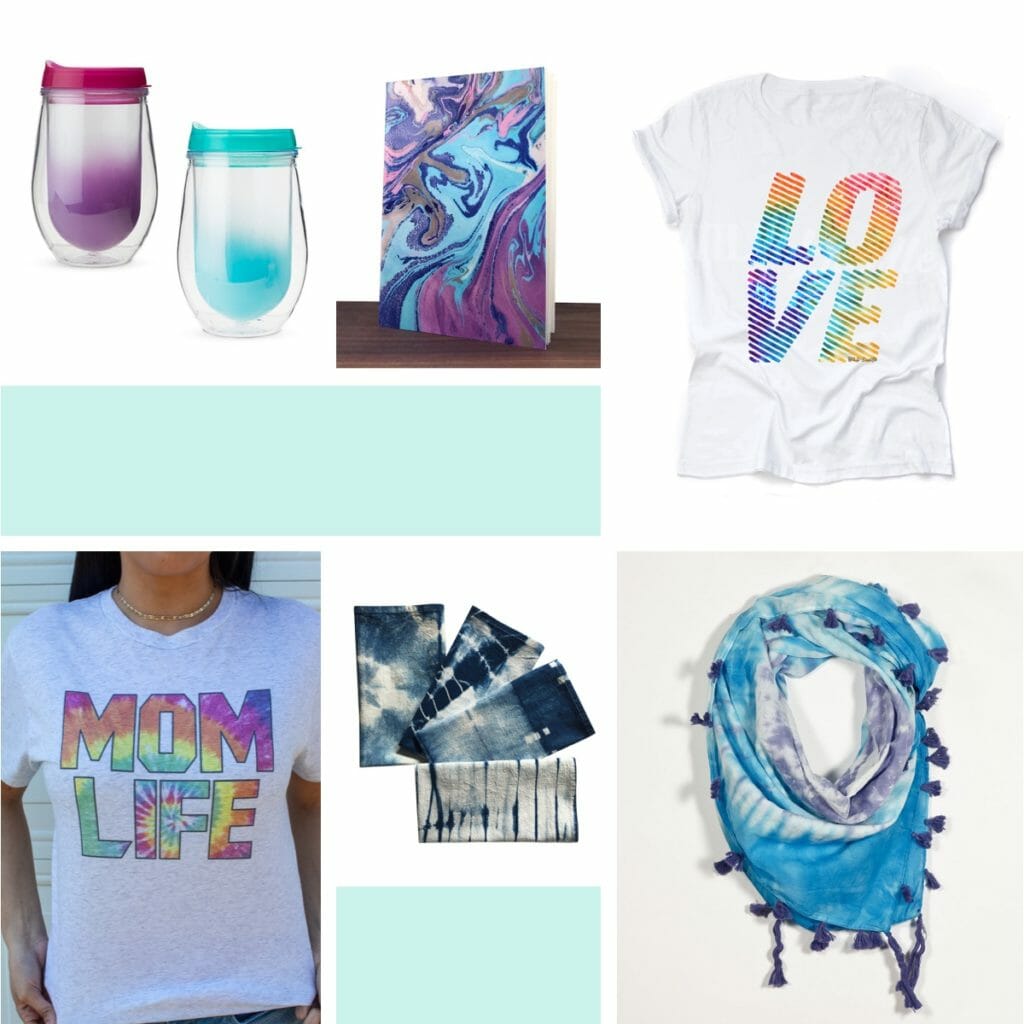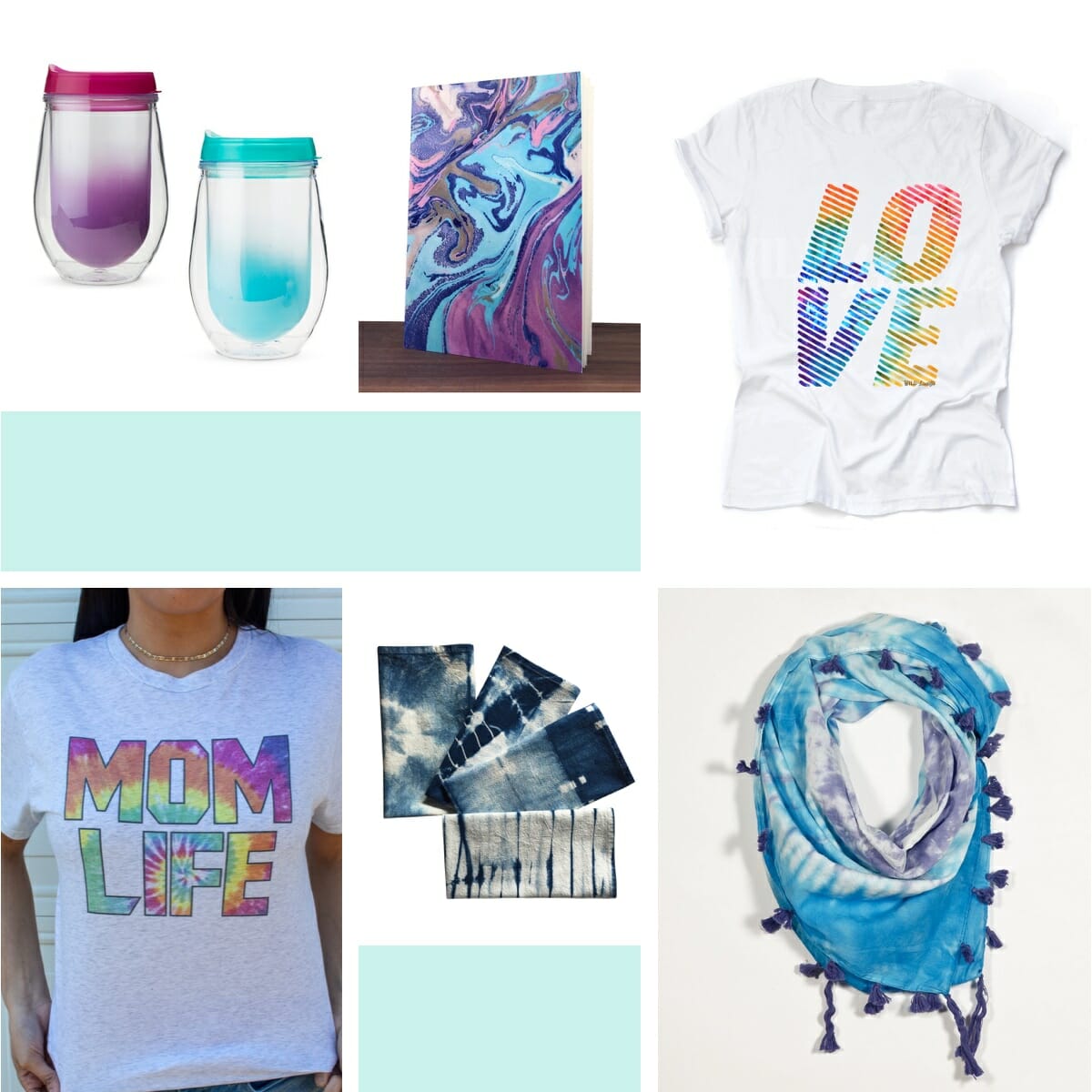 Products featured above (top to bottom, left to right): True – Traveller Double Walled Wine Tumbler in Berry or Teal Ombre, Lady Bones Print Co – Marbled Notebook "Trinity", Wild Lucille – Love is Love Rainbow Tie Dye Tee, Gabriel Clothing Co – Mom Life Tie Dye Tee, Fiber & Mud – Indigo Shibori Cloth Napkins, Matr Boomie – Shibori Square Scarf Tie Dye Wave
5. Anything 80's – baggy pants and boxy tops, power blazers
The 80's are back and stronger than ever. The 2020 version of the 80s trend includes strong-shouldered blazers, blinged-out accessories, and vintage graphic tees.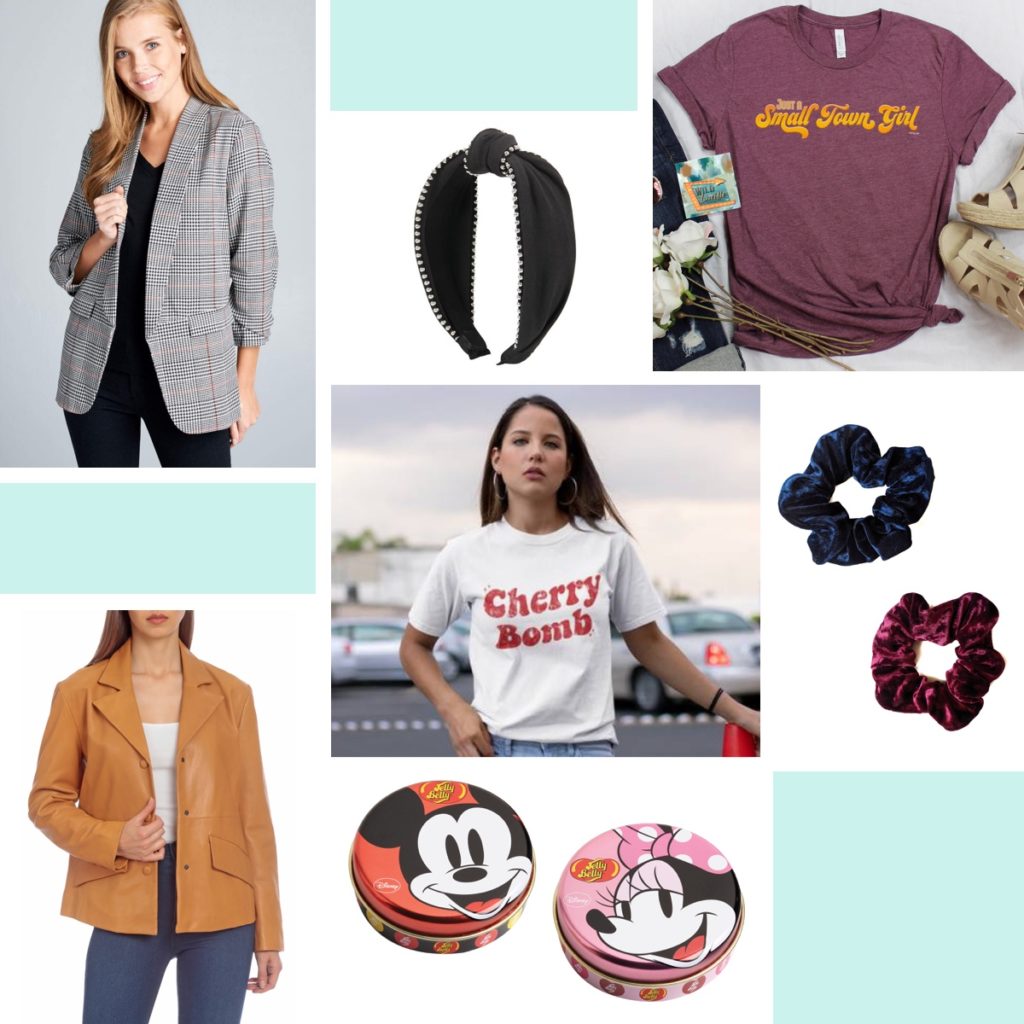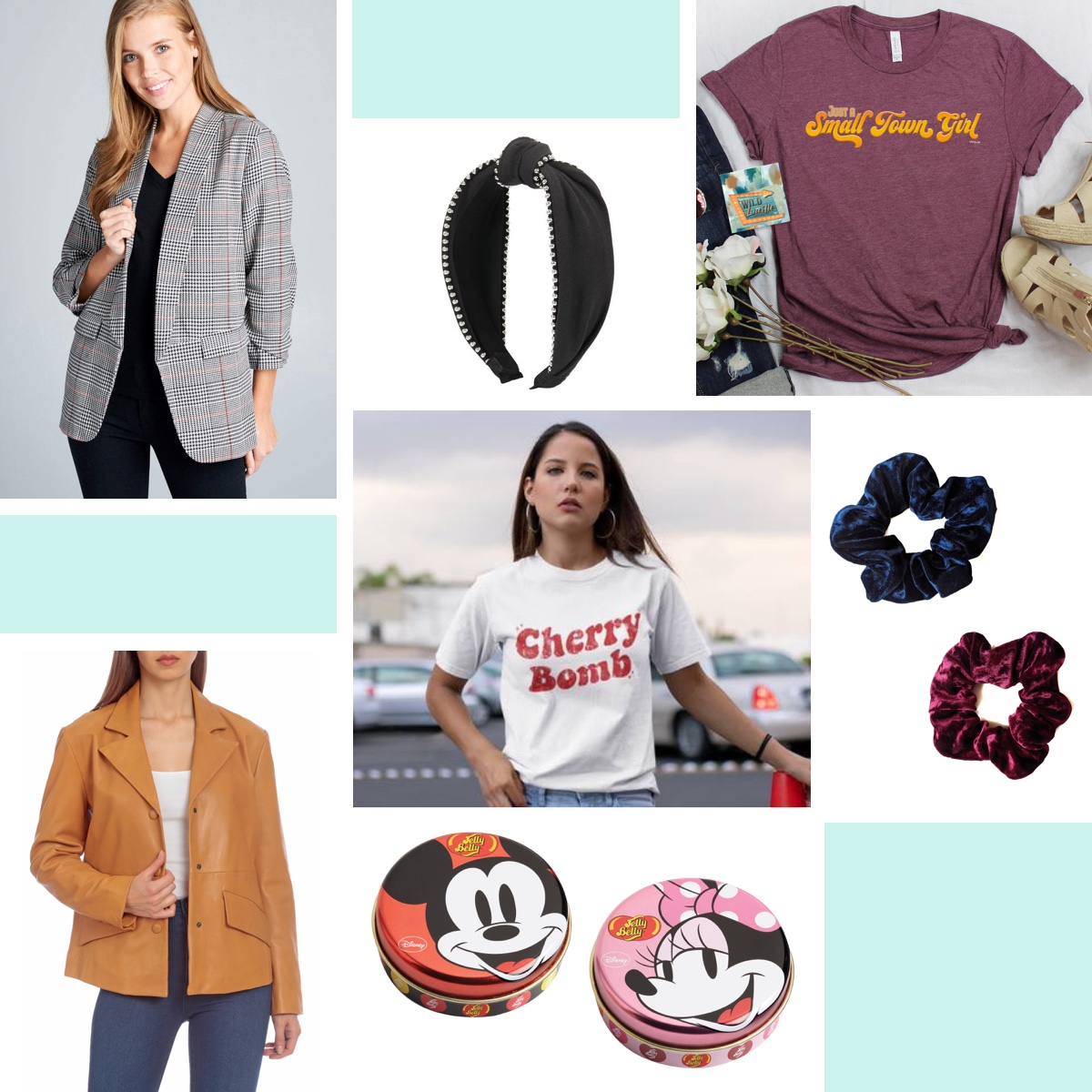 Products featured above (top to bottom, left to right): Renee C – Oversized Check Blazer with pockets, ApparelCandy – Knotted Headbands Black, Wild Lucille Apparel – Just a Smalltown Girl Crewneck Tee, Funnel Cake Tree – Cherry Bomb Graphic Tee, Crunchy Love Co – Velvet Scrunchies, Badgley Mischka Outerwear – Lamb Leather Blazer, JellyBelly® – Disney© Mickey Mouse & Minnie Mouse Tins
6. Animal Print – Leopard and Exotic prints are a new closet staple!
Animal print is now a closet staple. From tops to pants and even accessories, we are all about it! As we know in 2019, leopard was trending and still is. But as we head into 2020 zebra, crocodile, and even cowhide will be big!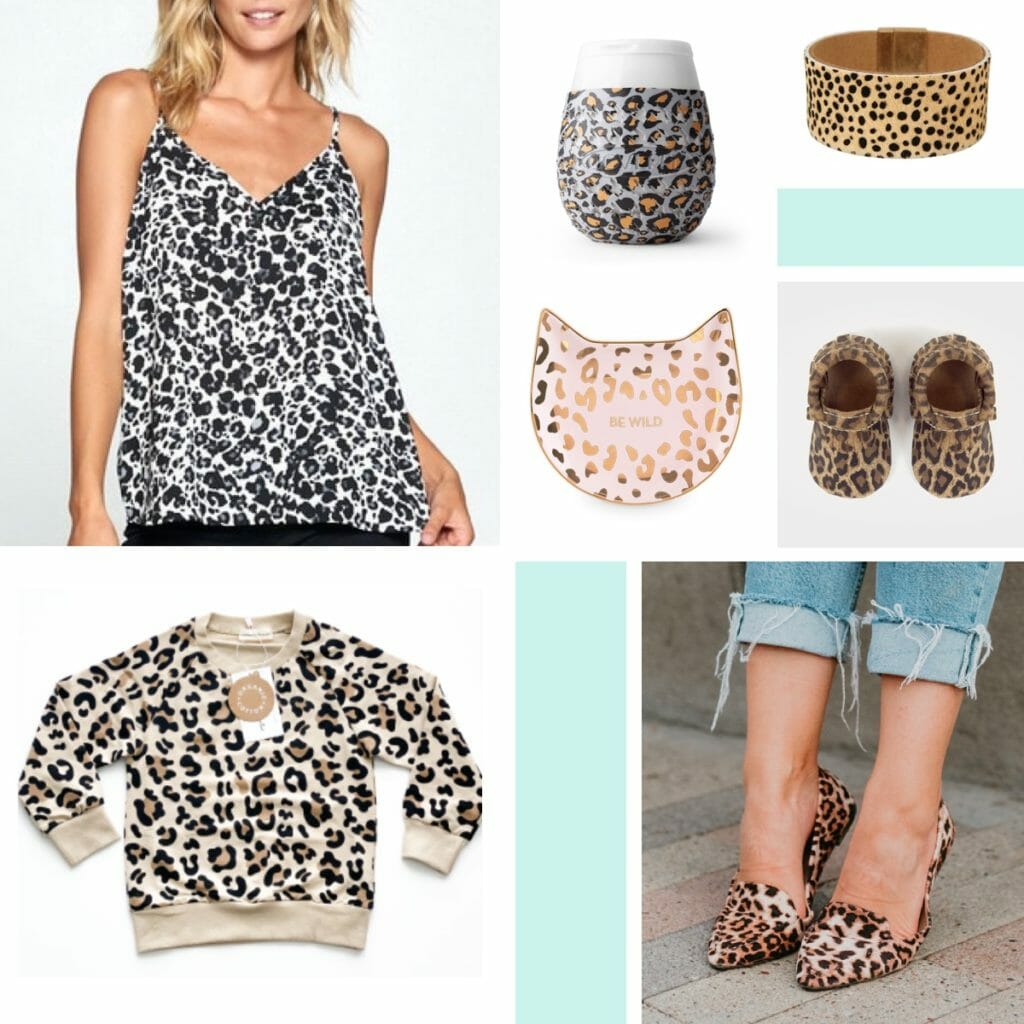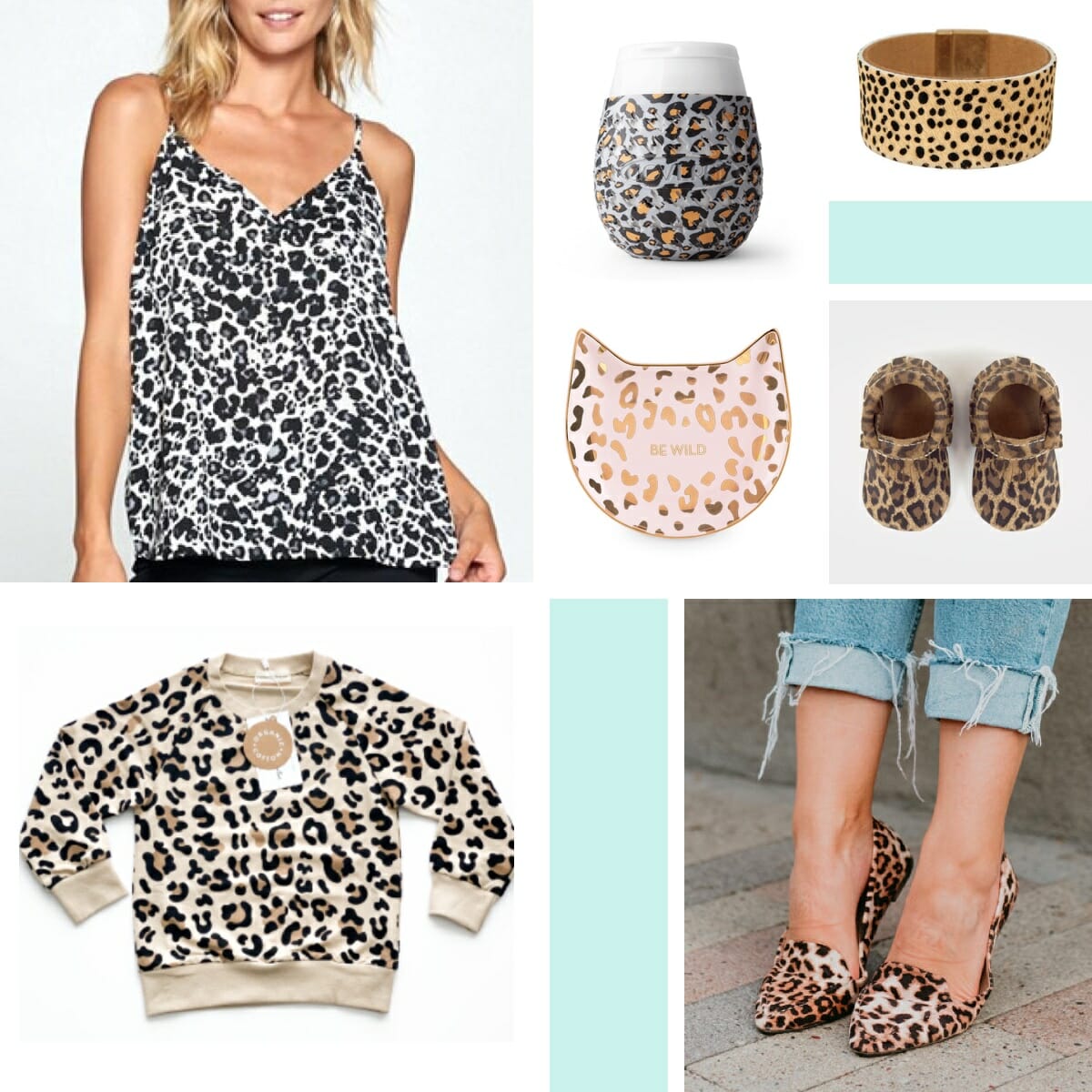 Products featured above (top to bottom, left to right):Renee C – Animal Print V-neck Tank Top, Goverre – Leopard, ApparelCandy – Animal Print Bangles Light Brown, Pinky Up – Pink Leopard Tea Tray, Freshly Picked – Leopard, Enchanted Beauties – Kids Leopard Sweater Brown, Rollasole – Into the Wild
---
Guest Blog Courtesy of Tundra. Tundra is the modern wholesale marketplace that allows independent businesses to freely transact, scale and thrive. We sell and deliver products directly from US and Canadian brands to savvy businesses around the world. By eliminating transaction fees and markups, we empower our community of buyers and suppliers to keep reinvesting in their growth.