Today our host Ashley Alderson, founder of the Boutique Hub, goes over the top 20 New Year's Resolutions for Business Owners. The New Year is here, and that means it's time to get motivated and prepared for the year ahead! Ashley goes into detail on the New Year's Resolutions that will make 2020 the best year yet. Tune in to find out more!
>> EPISODE 240 – LISTEN NOW ON iTunes <<
Don't Have iTunes? Listen on Libsyn here
See the Full Boutique Chat Podcast Website here
KEY POINTS
---
Knowing Seo will transform your presence online.
No more comparing yourself yo others or other's businesses.
To succeed you have to have believe in yourself and believe you are caple of what you set your mind to.
FAVORITE QUOTES
---
"Forget likes. Build Engagement." -Ashley A.
"I invite you to look at those struggles you had and ask what did I learn from that situation, how I'm I stronger today because of that situation." -Ashley A.
"There is no instant gratification on the road to success." -Ashley A.
RESOURCES MENTIONED:
---
Follow the link to get your very own #BoutiqueBoss Planner!
Have you started the Best Year Yet Challenge yet? Click here to get started!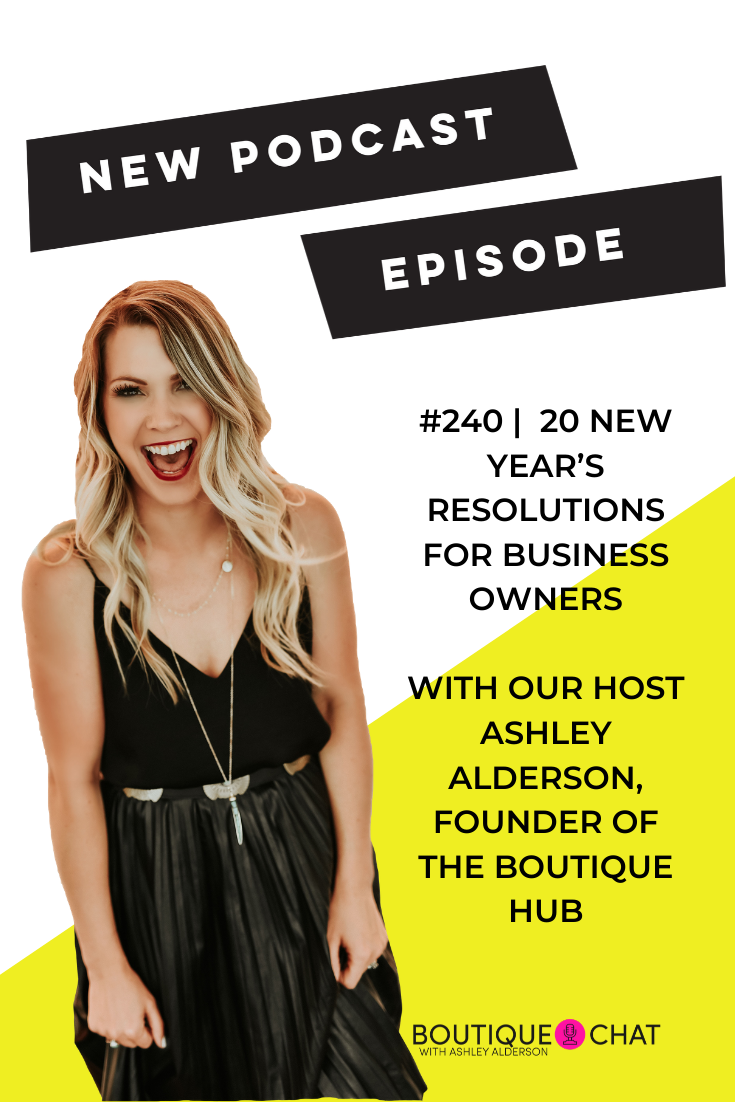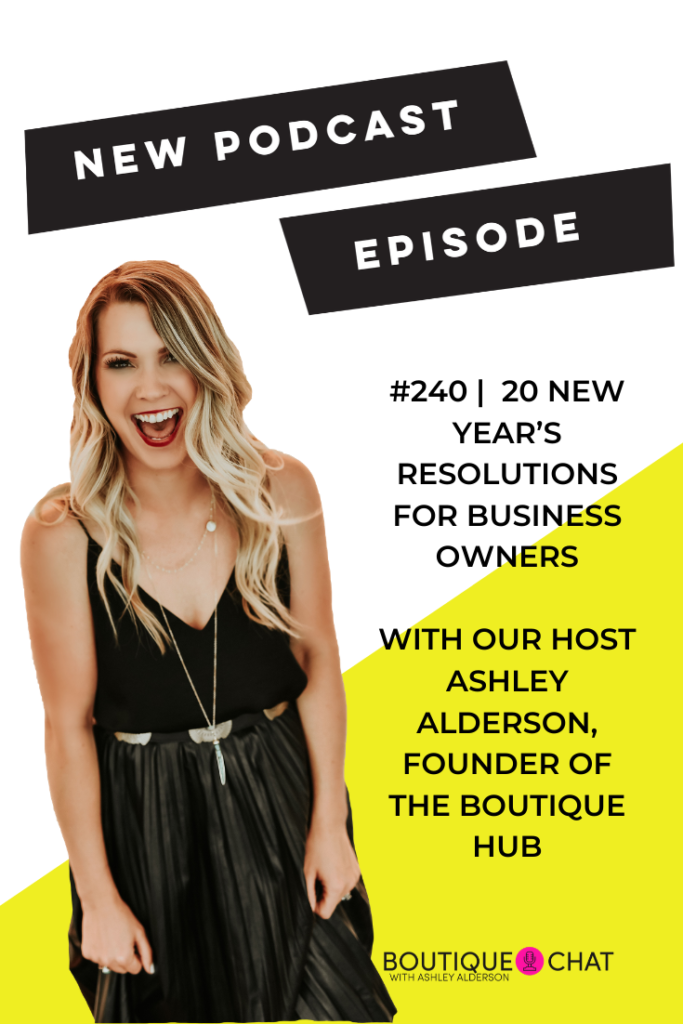 ---
Join the Hub for more training, information, and connections.
www.theboutiquehub.com/join
Use the hashtag #AskAshley on Instagram, or tag her at @ajalderson or @theboutiquehubto suggest topics for the podcast and let us know what you thought about this episode!
Want to be our listener of the week? Then Subscribe to our podcast and after that, leave us a review on iTunes Apple Podcasts here!
Original Air Date: January 7th, 2019
Do you love 20 New Year's Resolutions for Business Owners? Let us know what you think about our show and help spread the word about the #BoutiqueChat Podcast.