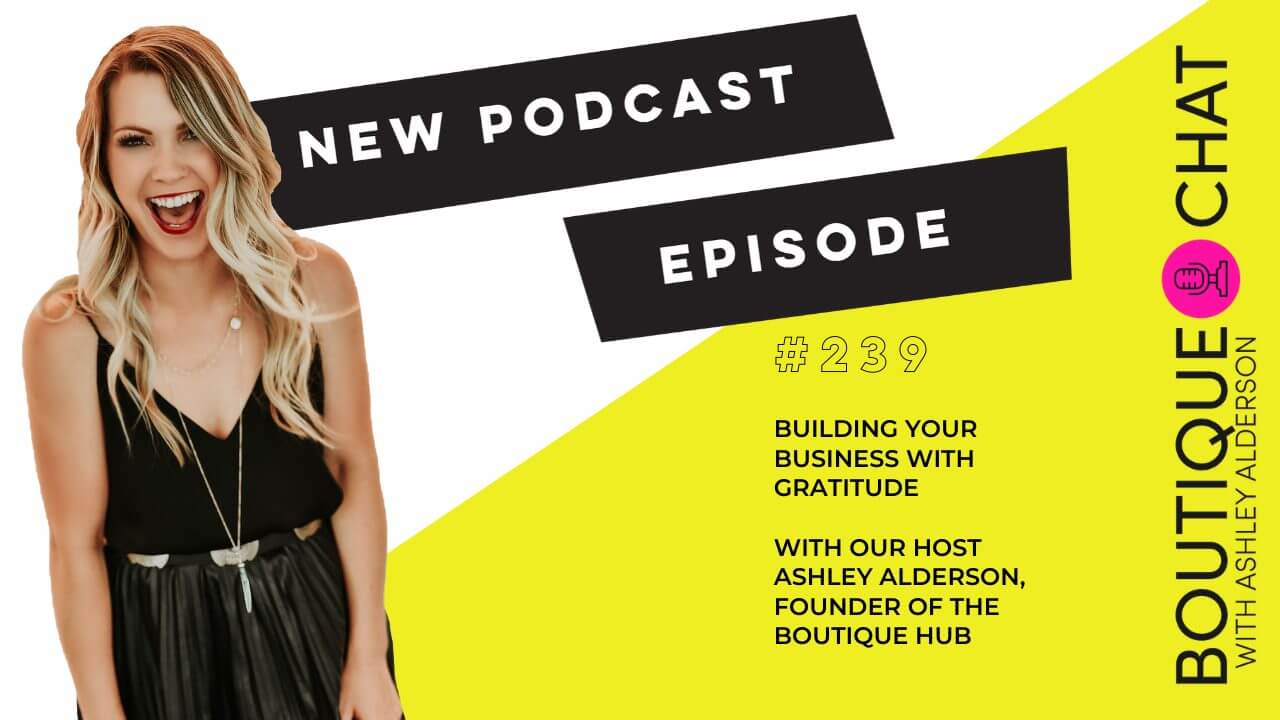 31 Dec

Building Your Boutique Business with Gratitude

Today our host Ashley Alderson, founder of the Boutique Hub, releases a solo episode on Building Your Boutique Business with Gratitude. As we end this year and look forward to the year to come, we need to pause and express all of our gratitude. Ashley's soul purpose in today's episode is to communicate how important it is to be a thankful business owner. We need to take the time and be grateful for all of those people who are helping us accomplish our dreams and realize all the great things we've achieved this year. We are so grateful for each and every one of you, let's make 2020 the best year yet!

Thank you to ALL of the Boutique Hub members who joined in on this episode to share gratitude for one another, their boutique besties who helped make this year possible!

>> EPISODE 239 – LISTEN NOW ON iTunes <<
Don't Have iTunes? Listen on Libsyn here
See the Full Boutique Chat Podcast Website here
KEY POINTS
---
Gratitude brings you more to be grateful for, and keeps you in a positive state!
Physically show gratitude, don't just think gratitude — SHOW IT. Pay it forward so that others will do so too.
Re-think your daily conversations — who are you surrounding yourself with?
You can't be both in a state of fear or anxiety and be grateful at the same time, use this simple practice to refocus when you need it most!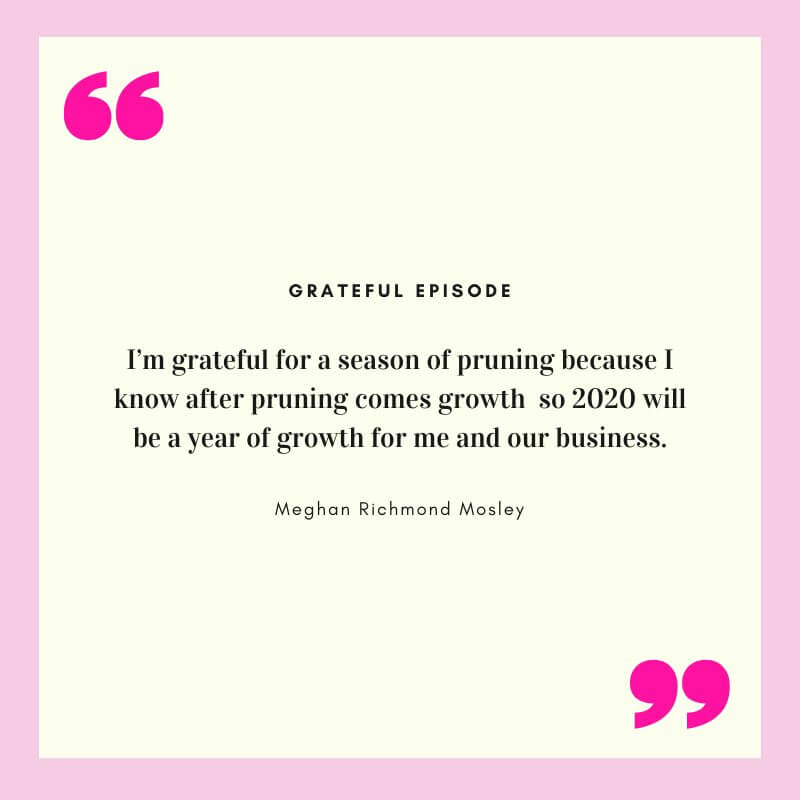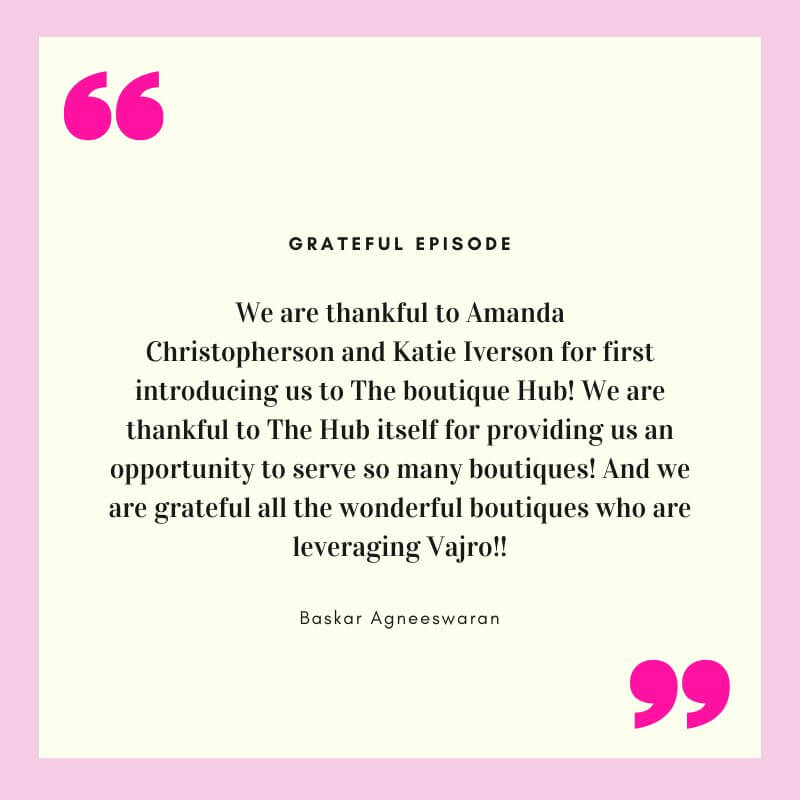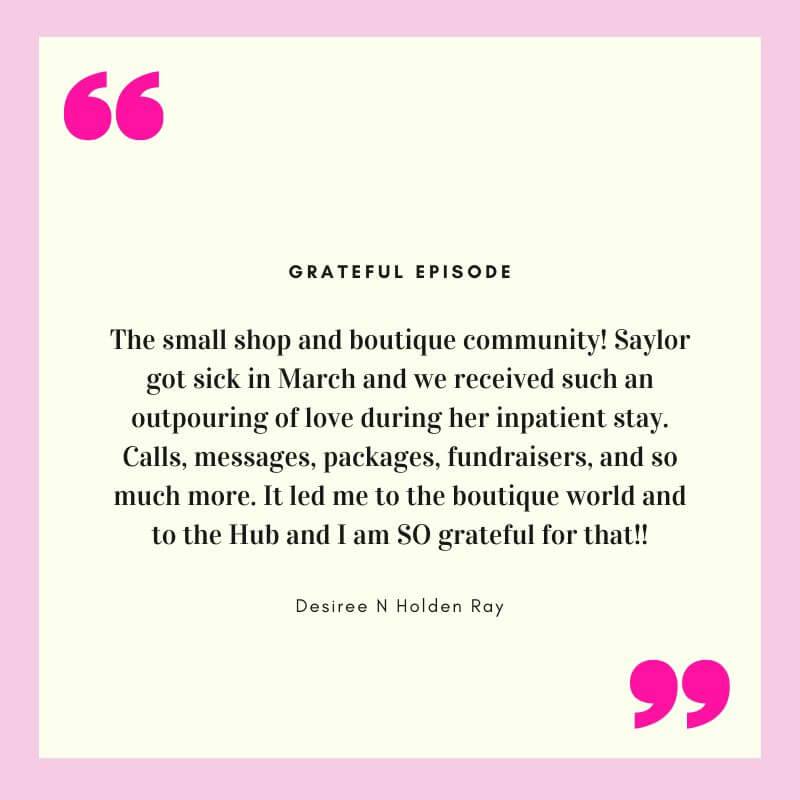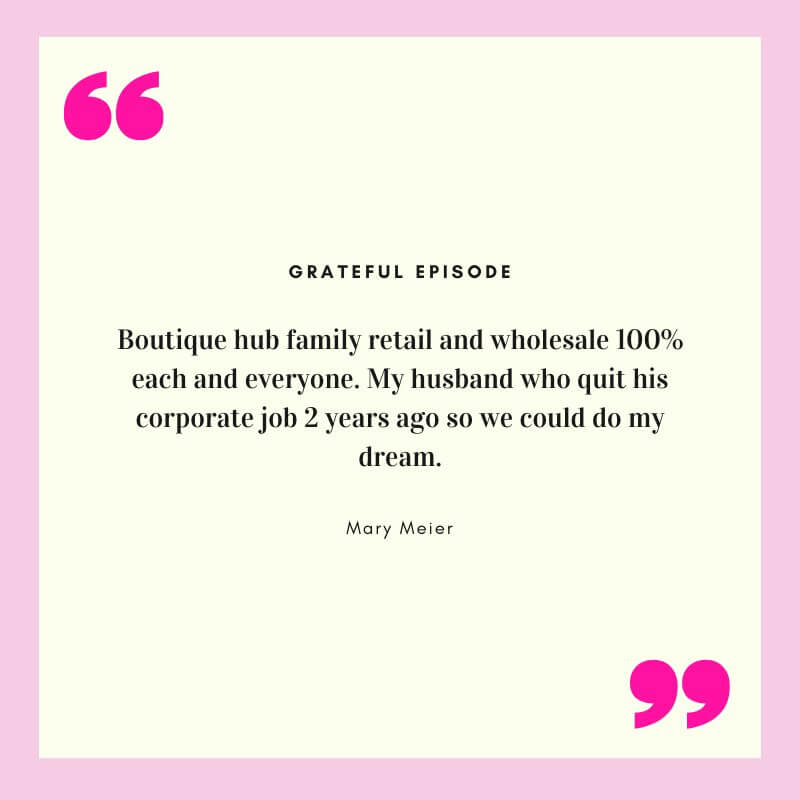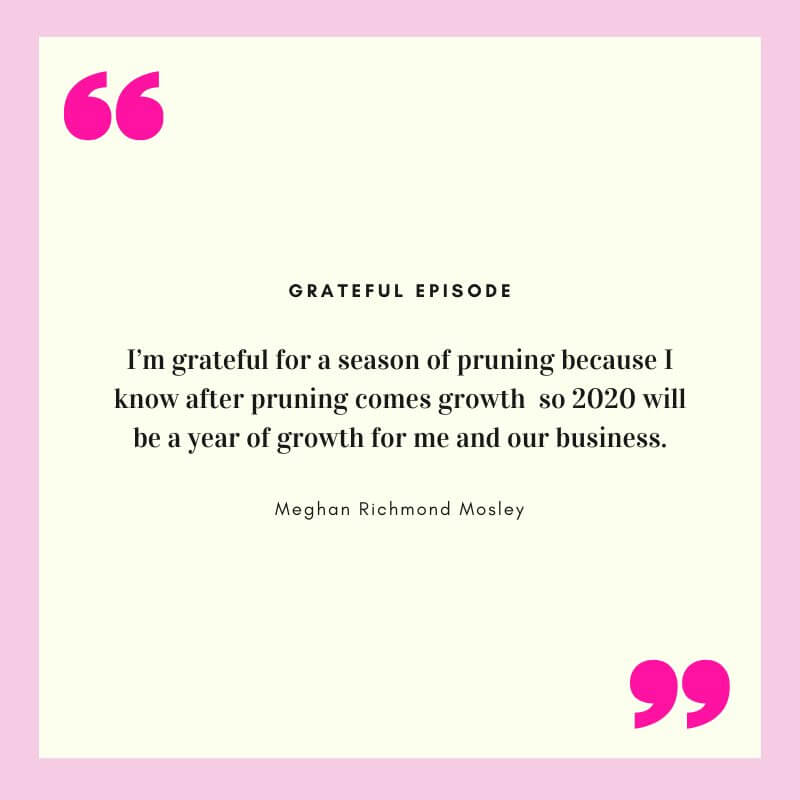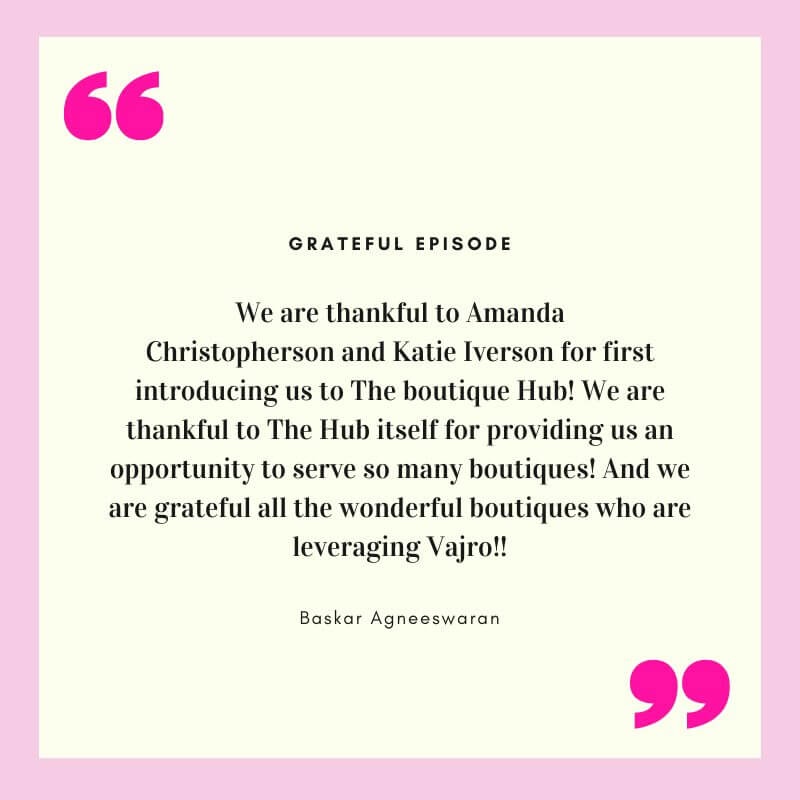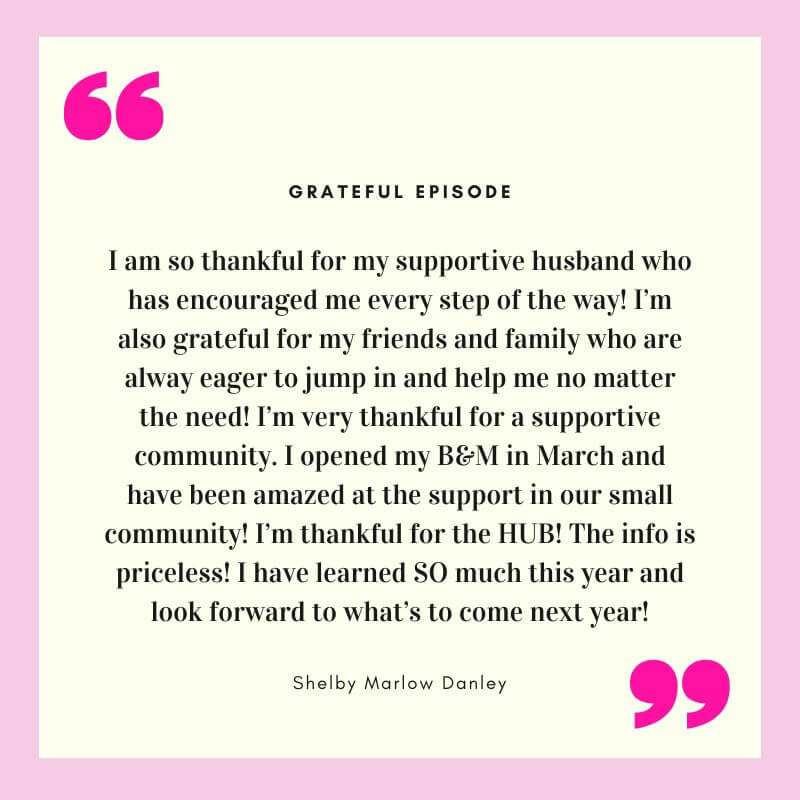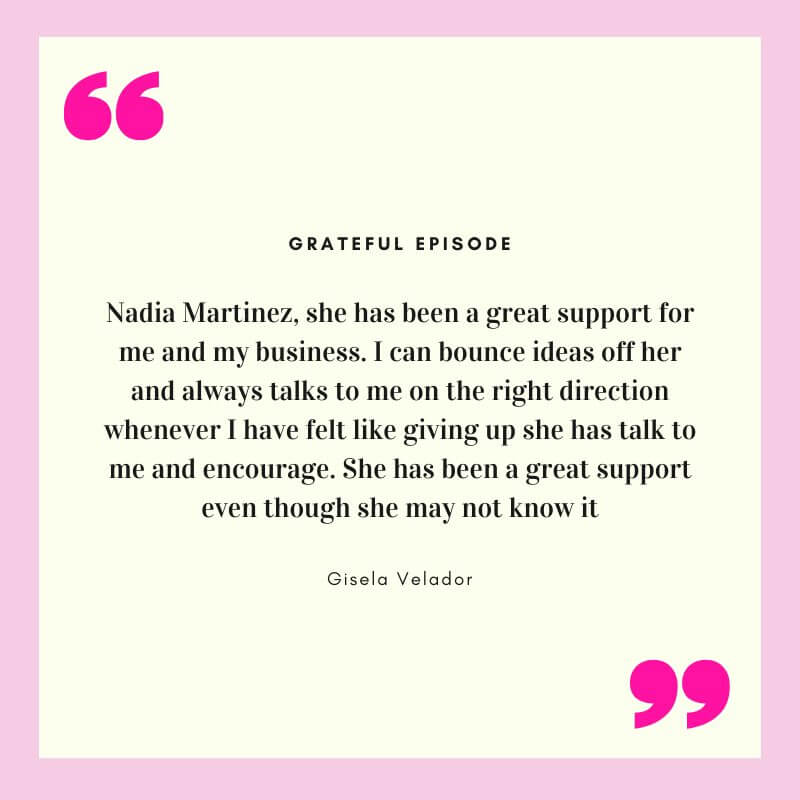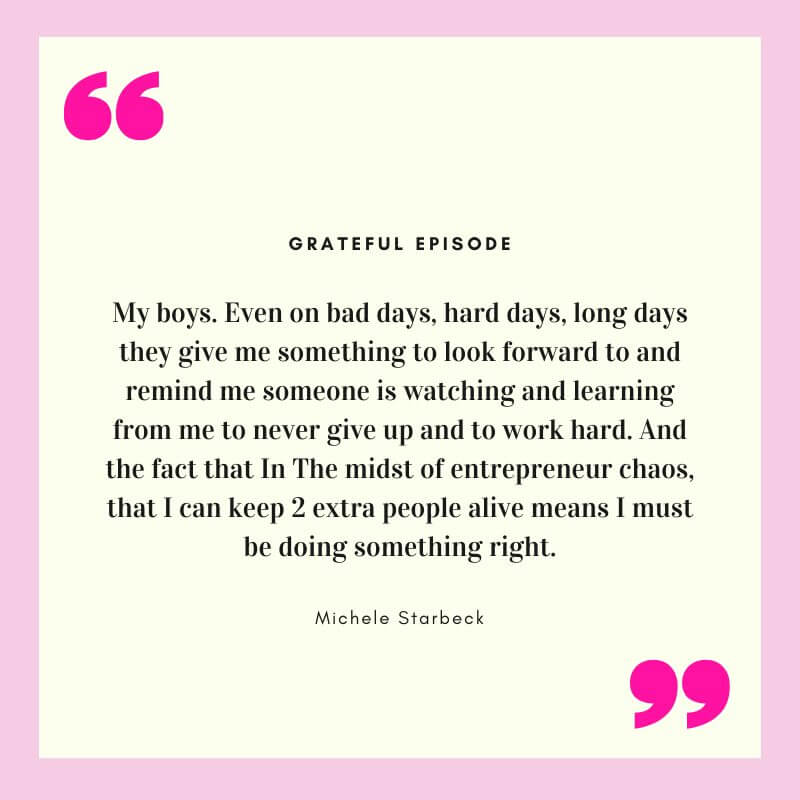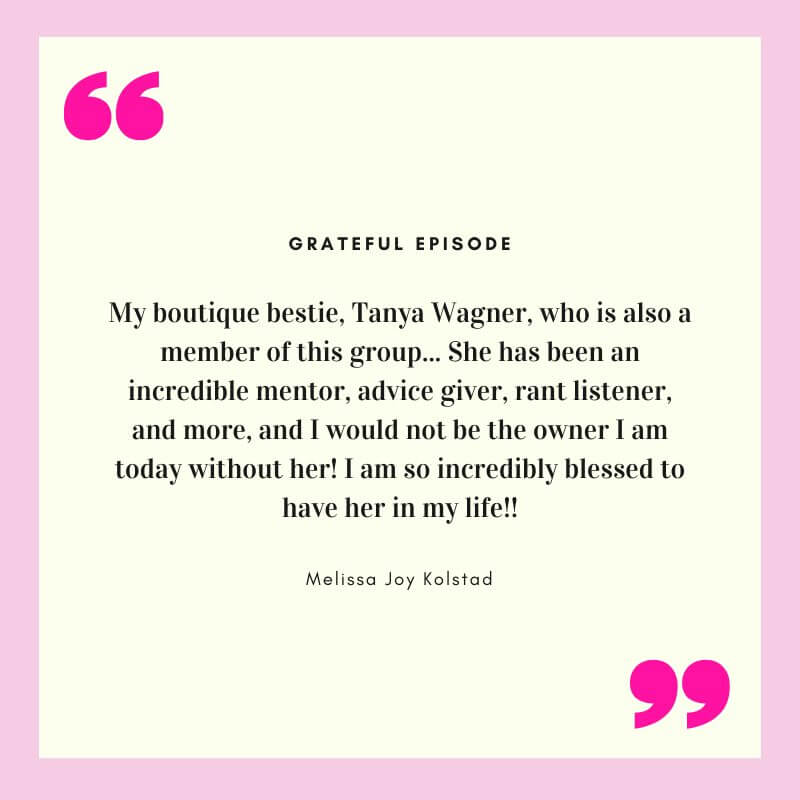 FAVORITE QUOTES
---
"I'm such a big believer in gratitude, and the more you share it, the more you have to be grateful for. " -Ashley A.
"Gratitude is central to our daily routines, even when we feel like we have nothing to celebrate, we do. What we focus on becomes our reality." -Ashley A.
"If you look for the good you'll find it. Whatever else you look for, you'll find that too." -Ashley A.
RESOURCES MENTIONED:
---
Follow the link to get your very own #BoutiqueBoss Planner!
Enrollment for Retail Bootcamp starts in January follow the link to get on the list!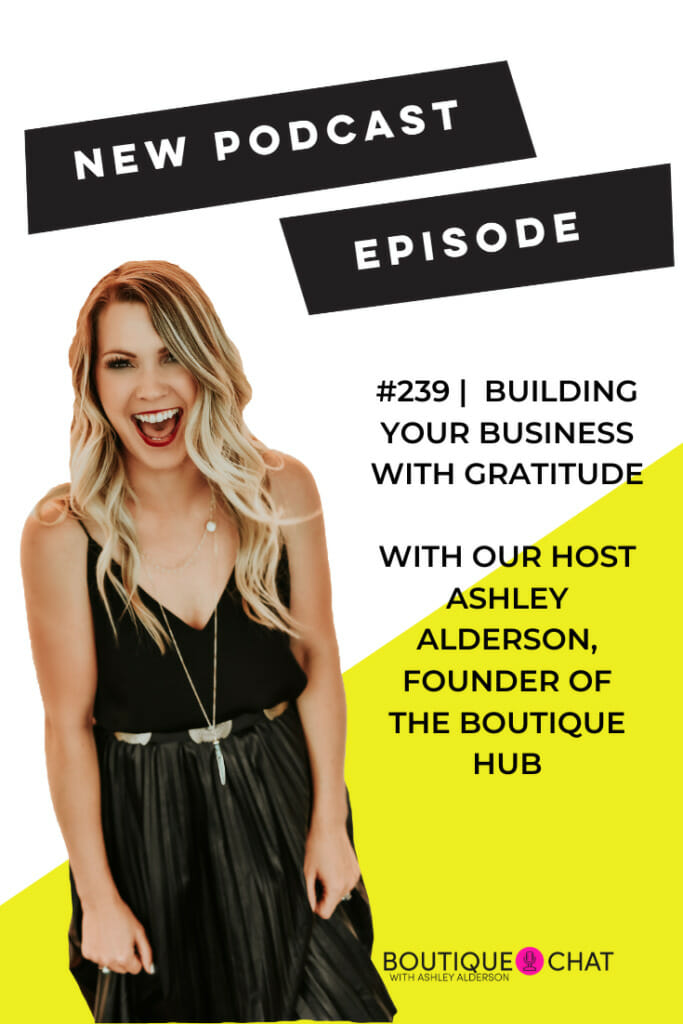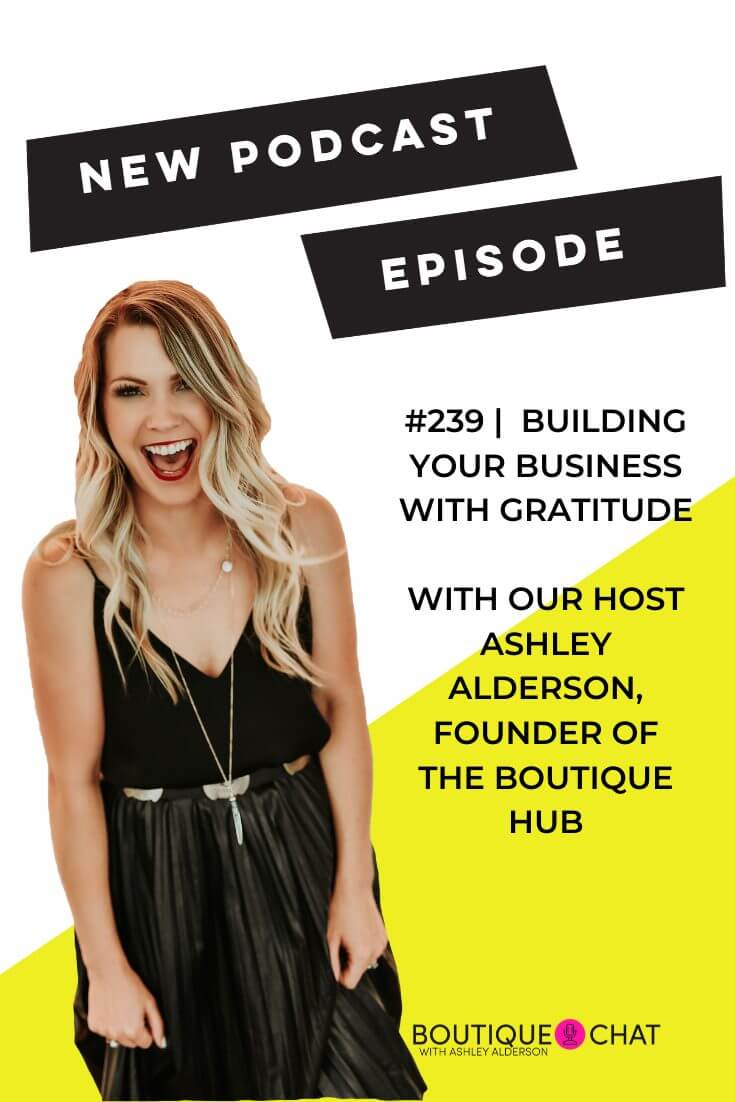 ---
Join the Hub for more training, information, and connections.
www.theboutiquehub.com/join
Use the hashtag #AskAshley on Instagram, or tag her at @ajalderson or @theboutiquehubto suggest topics for the podcast and let us know what you thought about this episode!
Want to be our listener of the week? Then Subscribe to our podcast and after that, leave us a review on iTunes Apple Podcasts here!
Original Air Date: December 30th, 2019
Do you love Building Your Business with Gratitude? Let us know what you think about our show and help spread the word about the #BoutiqueChat Podcast.
Related Posts: