If you're familiar with the western lifestyle, then chances are you've heard of Ariat International, Inc. (Ariat). This authentic, technical, and stylish brand is a force to be reckoned with in the western world—worn by everyone from the industry's toughest ranchers and rodeo athletes, to the trendiest western fashionistas. Founded in 1993, Ariat mainly focuses on footwear, apparel, and accessories.
We sat down with Shane Holman, Ariat's Senior Director of Western Merchandising, Trend, and Business Development. Shane shared some exciting things with us, including what to look for in their Fall 2018 line, and their special WESA showroom, dedicated to boutiques!
How did your brand get its start? What's the inspiration behind the name and the mission?
Our company was founded in 1993 by Beth Cross and Pam Parker — with the idea to infuse innovative technology into footwear and apparel designed for the world's top equestrian athletes. Ariat's name was inspired by Secretariat — the legendary racehorse with an outsized heart and a non-stop competitive spirit.
As a brand, who do you see as those who are most likely to purchase your products?
Ariat is for those who live out loud, outside the lines and outdoors every chance they get.
Are their certain parts of the country or globe where your brand is far reaching?
We've grown a bit in 25 years and customers can enjoy Ariat products in the United States, Australia, Canada, Europe, Mexico, and Japan.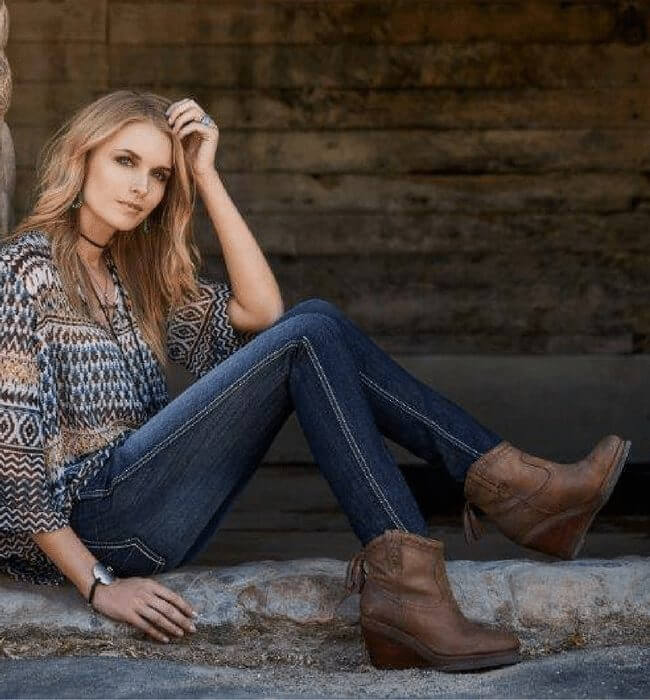 What are your favorite trends at the moment?
Ariat is an authentic brand based on the roots and spirit of the iconic west. We capitalize on our heritage and combine and infuse mainstream fashion trends to be interpreted for the western consumer. We seek new trends constantly by scouring runways, major shopping metropolitan cities, vintage stores, and horse shows and rodeos. Combining the trends to create artisan trend right collections. Our favorite trends right now are serape, fringe, and nods to the Americana lifestyle.
What's your favorite season to design for?
Both seasons are great based on the current mood, but Fall is a favorite because of the ability to do tall, over the knee boots, use rich jewel tones, play with velvets and textures, use fur and fleece and have the ability to do studs and bling for a holiday flair.
What's been the best marketing decision you've made to grow your brand?
To never compromise or take shortcuts. In our 25 years, we've never strayed from the principles Ariat was founded on. This drive and dedication continues to fuel our desire to continue to design, develop and manufacture the most innovative products for our customers.
Do you work with photographers, models, ambassadors or bloggers?  
We work with influencers, bloggers, and our Ariat-sponsored athletes.
If you dressed a celebrity daily – who would it be?
So many to choose from… from a western point of view I would pick Miranda Lambert since she has an edgy rock n roll style with western roots. From a fun standpoint, I would choose Kim Kardashian since she is such a strong influencer in today's society. She could do a lot for a trend and/or brand.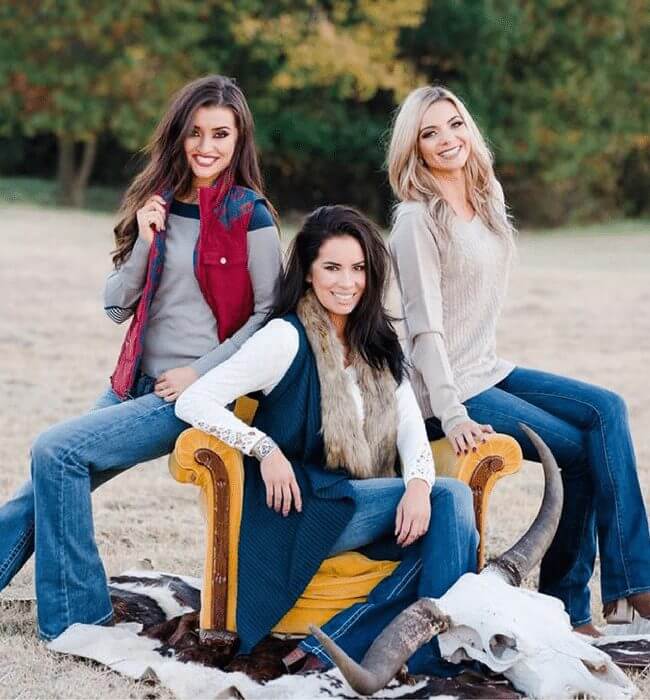 What's next for your brand? Any big surprises or new designs you're excited about?  
We have so many new great styles coming down the pipeline. Ariat stays true to its consumers offering something for everyone as well as leading the industry with new innovative technology packages. We like to pioneer the way with new outsoles, footbeds, comfort and stability systems while maintaining a fashion-forward look. All of our boots provide all-day comfort! A few collections I am most excited about is our District collection it is fashion forward and infuses mainstream looks with western DNA. Our Unbridled collection is also exciting bringing fast fashion looks at affordable prices.
In the last five years, western fashion has really evolved into a leader of trends, as we see a lot of mainstream influences coming from the western world. Why do you personally think that western fashion is such a powerhouse?
Western has an American feel. Everyone loves America/ apple pie/ red bandana and denim. Whether you live in the city or country everyone can appreciate the iconic spirit of the west. It isn't just a style its a way of life. You may live that life or simply appreciate it and assimilate the look.
What do you see in terms of what's on the horizon for western fashion in 2018? Are there any specific trends you think will become a huge hit?  
Anything goes and that is what is so fun! Over the knee boots to peep toes…velvet to destructed denim…dusters to flared jeans.
What's one western trend you're ready to see ride off into the sunset?
I embrace them all.
How can boutiques interested in carrying your brand learn more or see your line sheets (please include details such as minimums, reorder frequency, or regional requirements)?
This Denver market we are opening our showroom to boutiques and smaller accounts with a smaller preview and product assortment. We can always be contacted at [email protected] or call our office 510-477-7000.
Do you attend Apparel Markets? Which ones?
Denver, Dallas, Magic, as well as regional markets.
To set up an appointment to stop by Ariat's women's western fashion pop-up boutique, featuring the newest Fall 2018 styles by Ariat, please contact Lexie Chew ([email protected]).