Plan your trip to the Dallas Market Center with The Boutique Hub.

Everything is bigger in Texas, and Dallas Market Center is no exception! Inside the 5 million square foot campus you will find the most innovative products from every category imaginable

A trip to DMC is an exciting opportunity to source inventory for your boutique and connect with other like-minded business owners in the fashion industry.

Refer to these Hub Resources for connecting with vetted brands:
Dallas Must See List – Apparel June 2023  
Hubventory brands exhibiting at Dallas Apparel here. 
---
APPAREL & ACCESSORIES MARKET
The Boutique Hub will have 2 locations!
Permanent Showroom 13-812 and Temporary Booth 11-1116
The Boutique Hub Showroom Schedule at Dallas Apparel Market June 2023
Tuesday, June 27th- 8:30am-6pm
11am-12 noon: Happy Hour & Boutique Education from Ulla Hald with FAVES "Better Buying Starts Today!"
5pm DMC Cocktail Party/ 6pm: DMC Fashion Show WTC  Atrium (floor 1)

Wednesday, June 28th 8:30am-6pm
11 am-12 noon: Happy Hour & Boutique Education: Is a Slow Website Costing You Sales? Test Your Site Speed and Get Personalized Recommendations to Improve It!
5pm – Matisse Showroom Grand Opening Party 13-654
Thursday, June 29th 8:30am-6pm

Friday, June 30th 8:30am-2pm
3pm – Temporary Booths & Boutique Hub Showroom Close 
6pm – Market Closes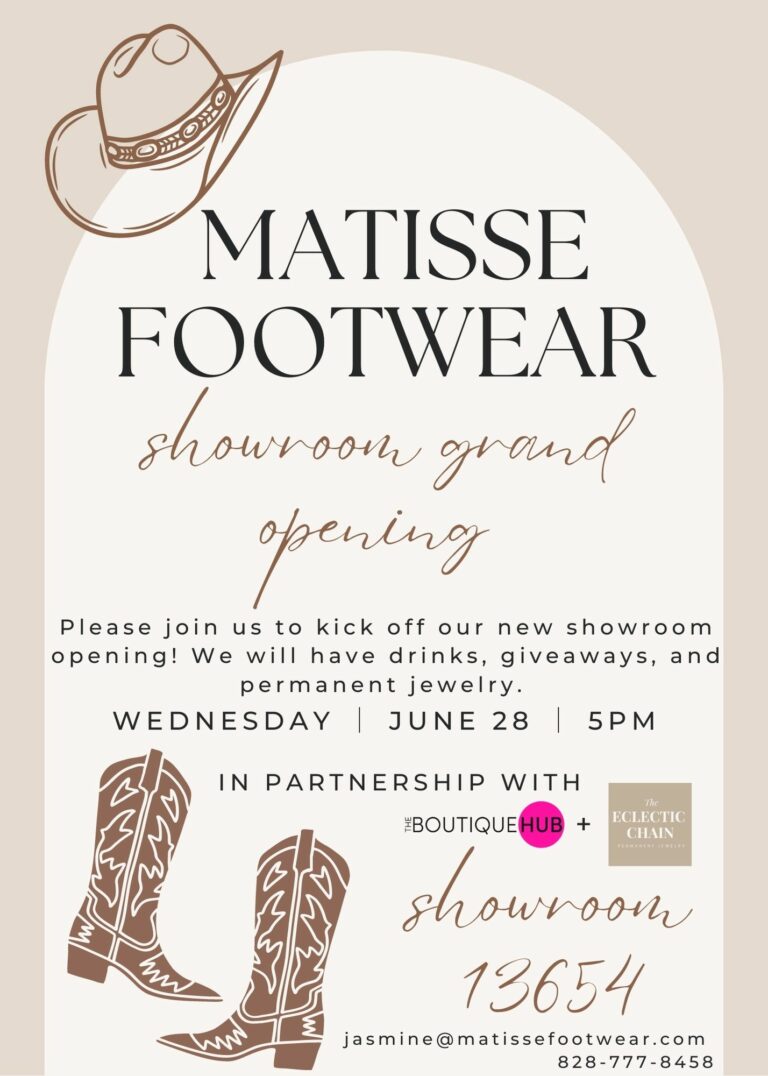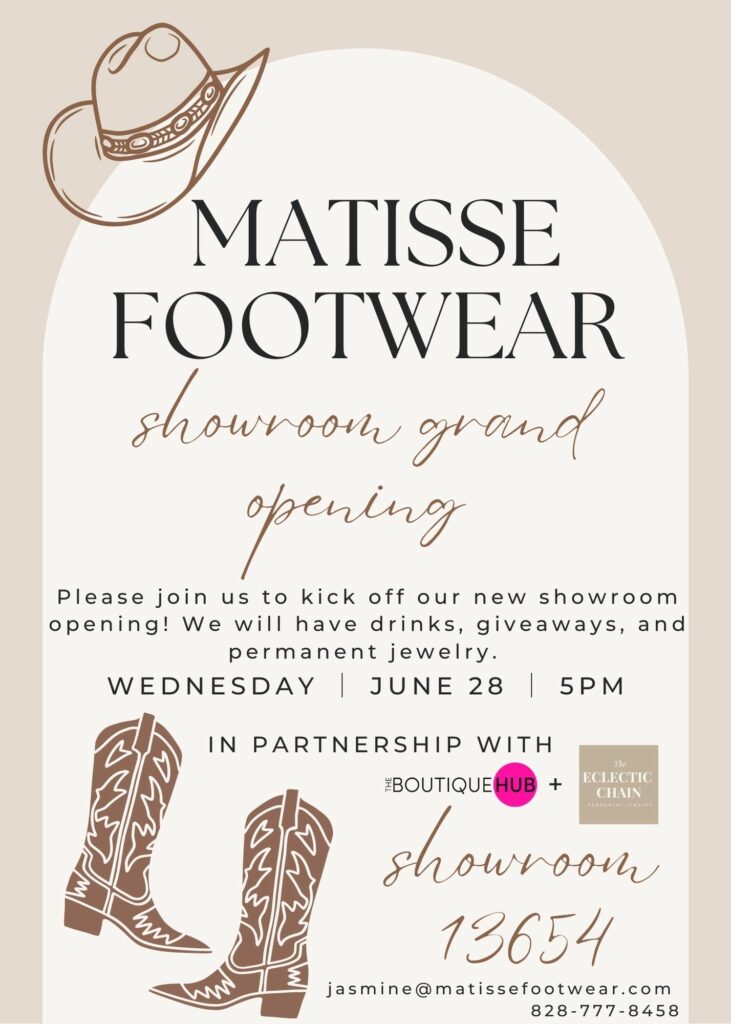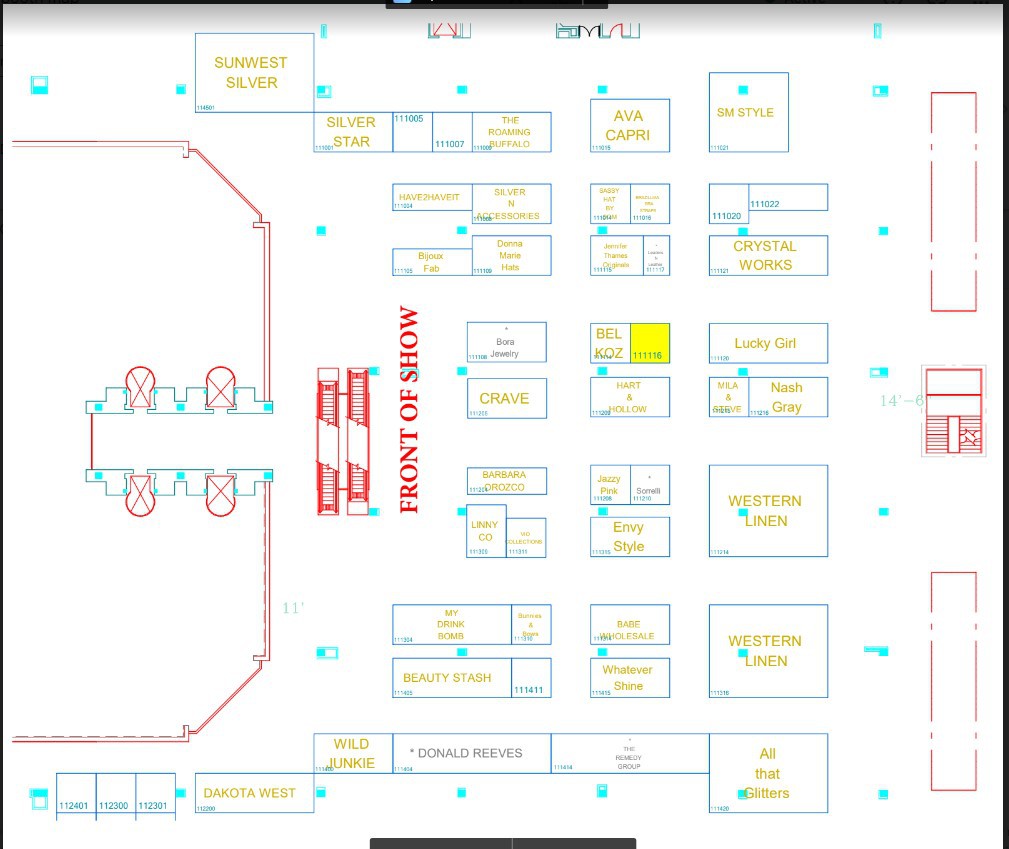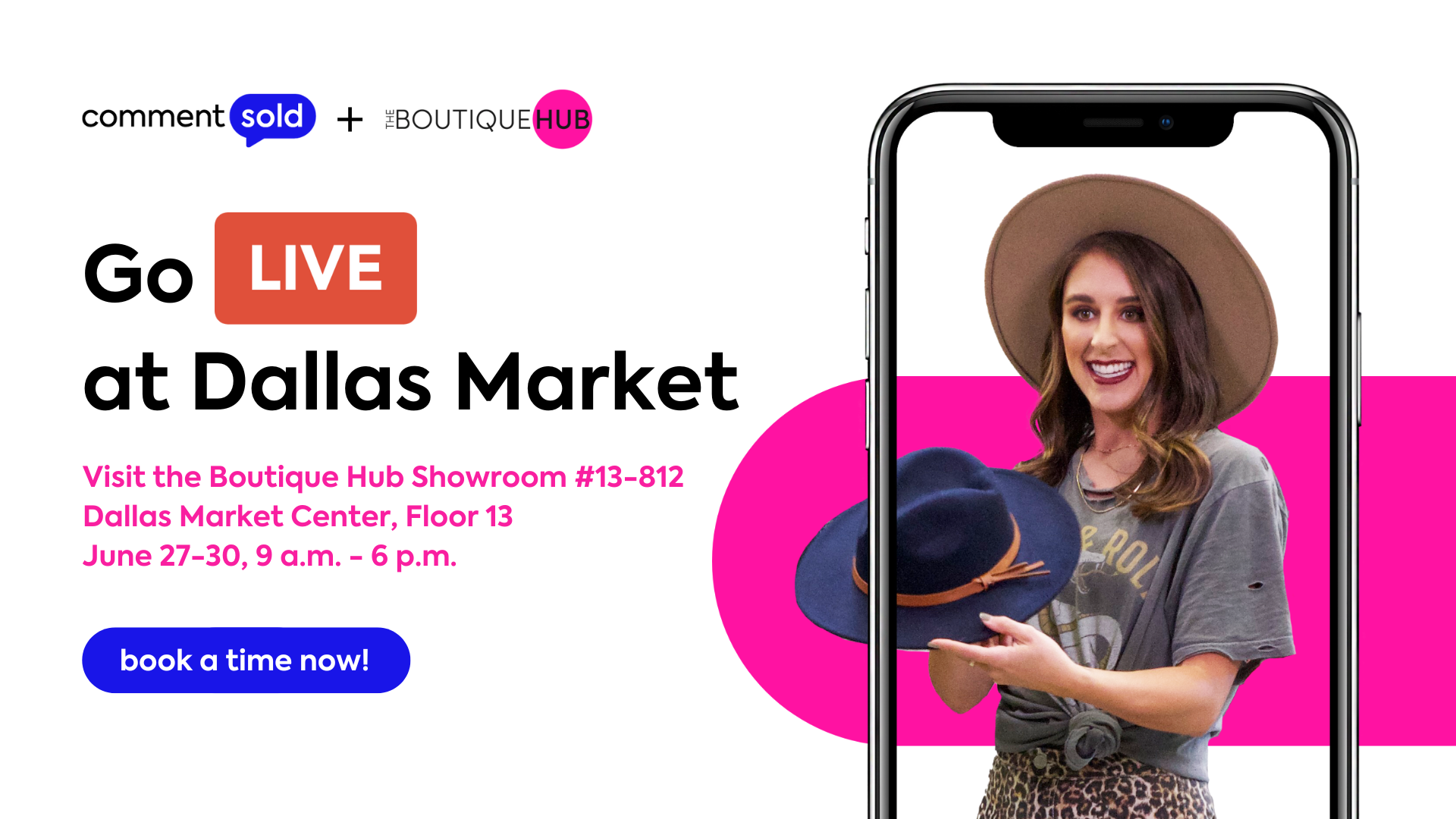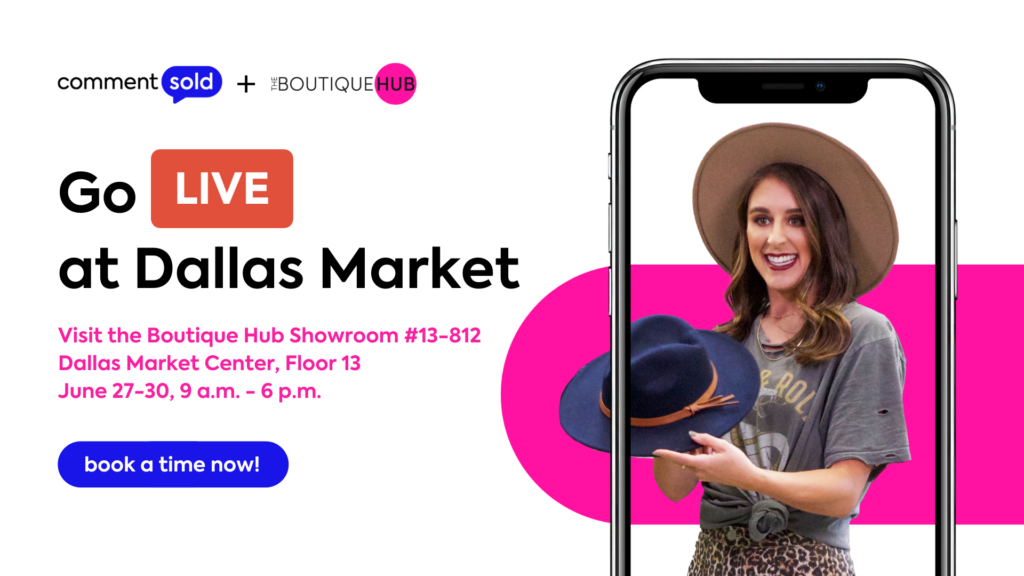 Sign up to Sell LIVE in the Hub's Live Selling Studio powered by CommentSold.

https://calendly.com/market-6/theboutiquehub-x-commentsold-live?month=2023-06
https://calendly.com/brad-mcnair/dallasmarket-techchatbar?month=2023-06

-Contact [email protected] for more information 
Registration Information:
For Retailers's Attending Dallas Market for the FIRST Time:
https://www.dallasmarketcenter.com/application/vip/
This link is for Buyers ONLY. This link is only for those that are Retailer Members of Boutique Hub. (If someone is also a brand/exhibitor, they cannot register this way. They must exhibit with DMC or make an appointment with a leasing agent to walk them to see space during market.)
Under Business Information: Please make sure to include Boutique Hub as the retailer association you are affiliated with.
This is a courtesy DMC is extending to Boutique Hub retailer members.
Deadline for the Registration link is the Wednesday prior to the week of market.
For Boutiques/Buyers that are already registered with DMC:Get your fast pass at the DMC website www.dallasmarketcenter.com (look for the pink banner)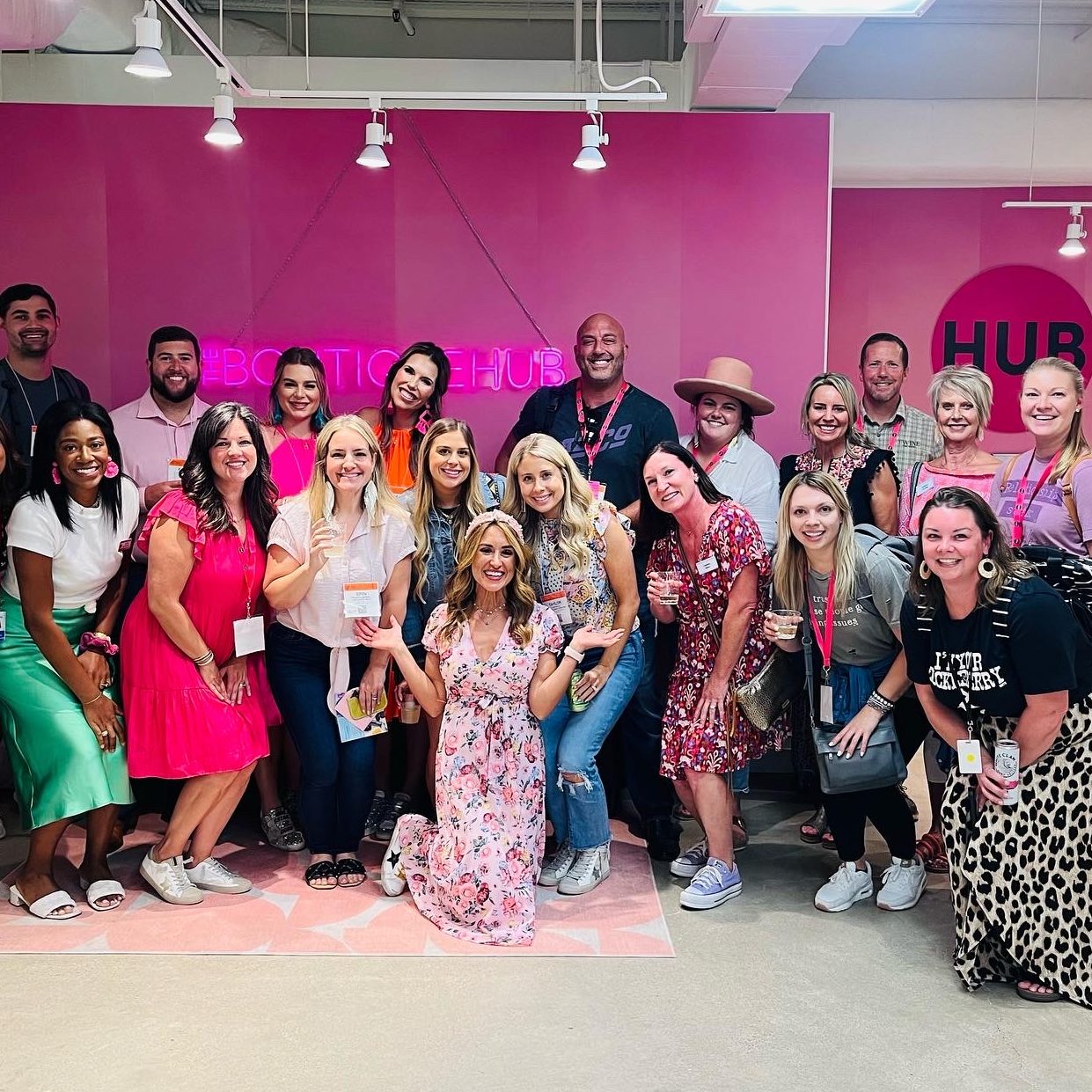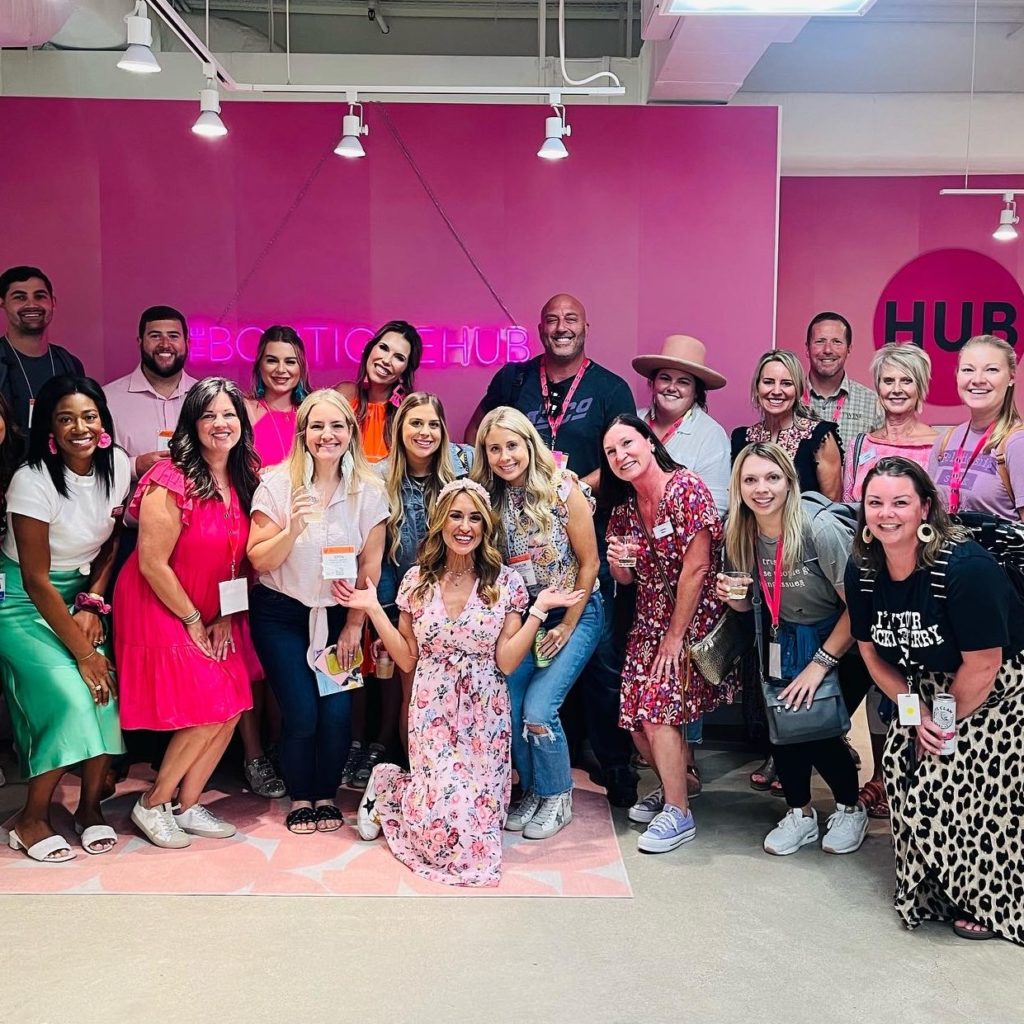 THE HUB'S TIPS FOR ATTENDING DALLAS MARKET:
First Time to Dallas? Check out these popular restaurants.
https://dallasmarketcenter.com/hotelandtravel/restaurants/

Need a Hotel? Book a room for the Apparel Market via DMC's portal.
https://book.passkey.com/event/50318232/owner/14227/home

Need a Ride? Dallas Apparel 2023 Shuttle Schedule
https://dallasmarketcenter.com/markets/market-shuttles.aspx?m=1540
Want to Know More? Dallas Apparel June 2023
https://dallasmarketcenter.com/markets/markets.aspx?m=1540
---
We hope to see you in The Boutique Hub Showroom at the Dallas Market!
How else can The Boutique Hub help you grow? Get more information on growing your business by joining The Boutique Hub where we have tons of training, information, and most importantly, connection! www.theboutiquehub.com/join
Try out our service for a month, cancel anytime. Follow along on Instagram @theboutiquehub!