One of the most important marketing channels nowadays for small businesses is social media. This is where you'll market your products, drive organic traffic, and create a community with your customers. In order to do so successfully, you must implement a content planning strategy.
A content planning strategy will streamline the posting process by outlining all of the content that you'll be posting so that it is ready ahead of time. Here at The Boutique Hub, we help thousands of small business owners every single day – in all aspects of business! We know how busy life as an entrepreneur can get. That's why we simplified the content planning process to just 3 easy steps!
A good content planning strategy will be more than just social posts. It will support your marketing goals, with each post serving a purpose. Being meaningful and intentional with each peuce of content you are creating and planning will ensure results.
Let's get into the 3 step guide to content planning for small businesses!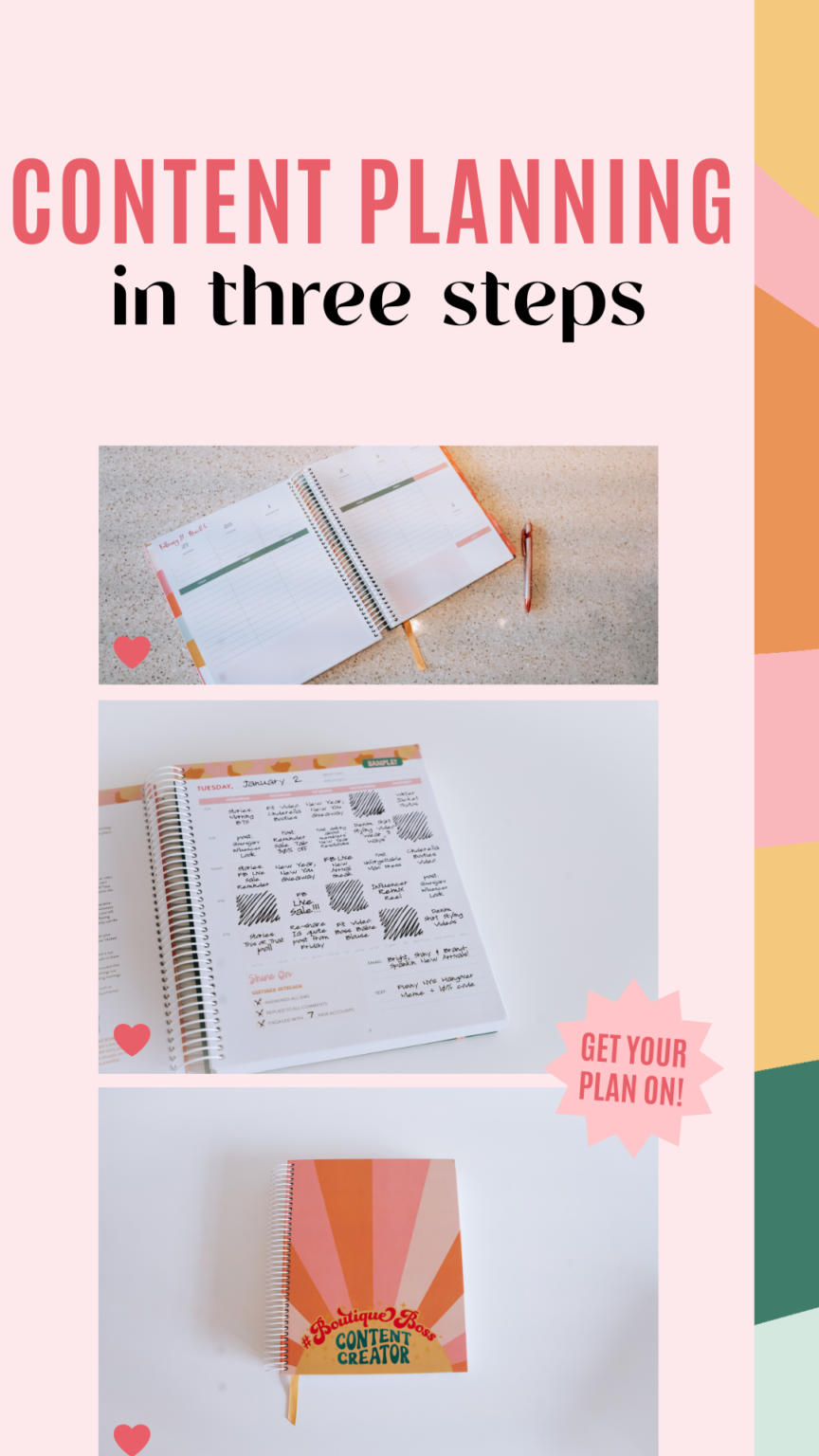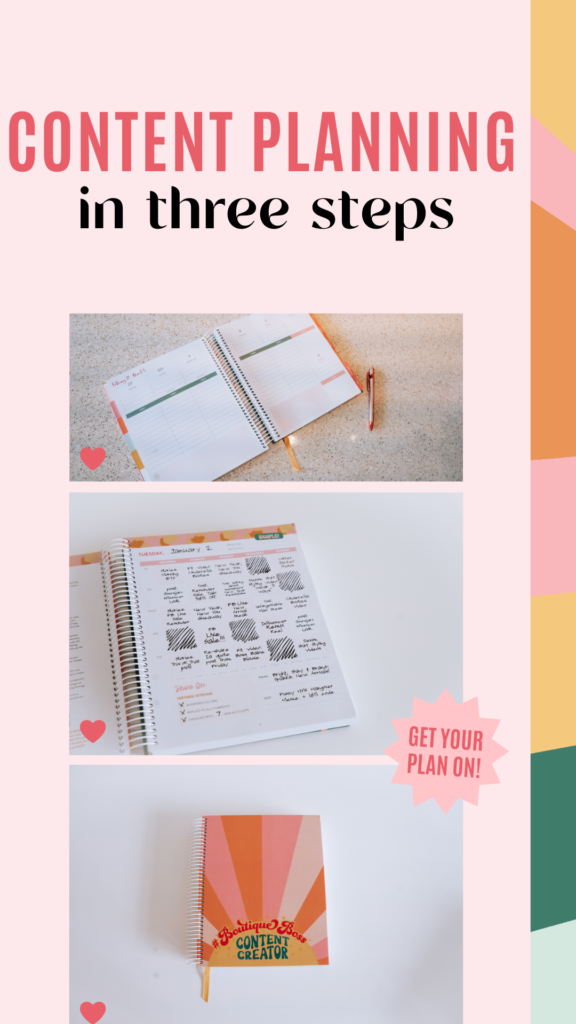 Time Block
The first step to content planning is to time block time to actually do so. Time blocking is carving out time to dedicate to looking at & developing your plan. this is when you jot down big ideas, brainstorm, and schedule out events you want to hold.
Dedicate a few hours each week to turning your phone on DND, sitting down with your coffee, and getting creative! Get this time blocked part of your day on your planner!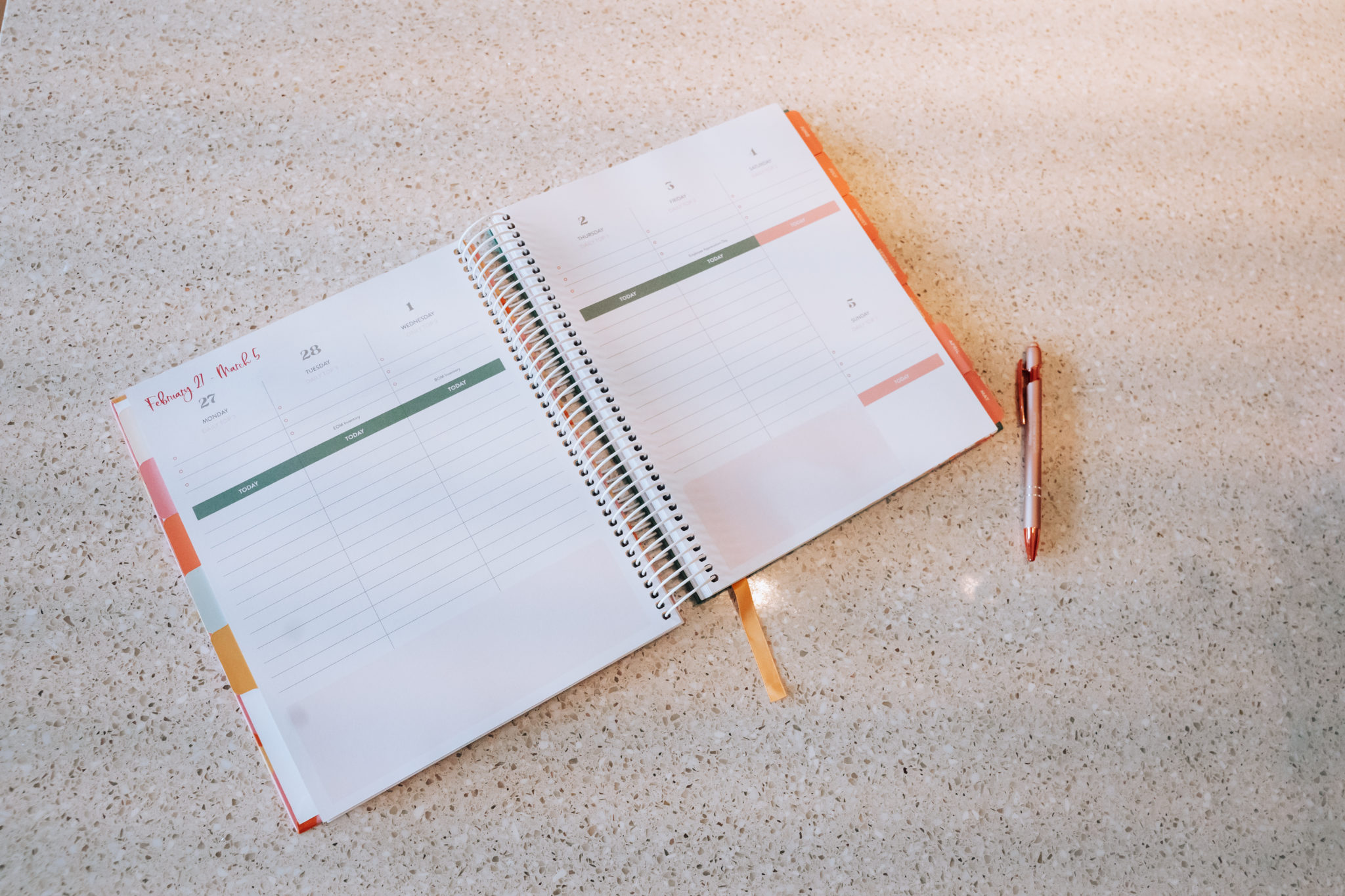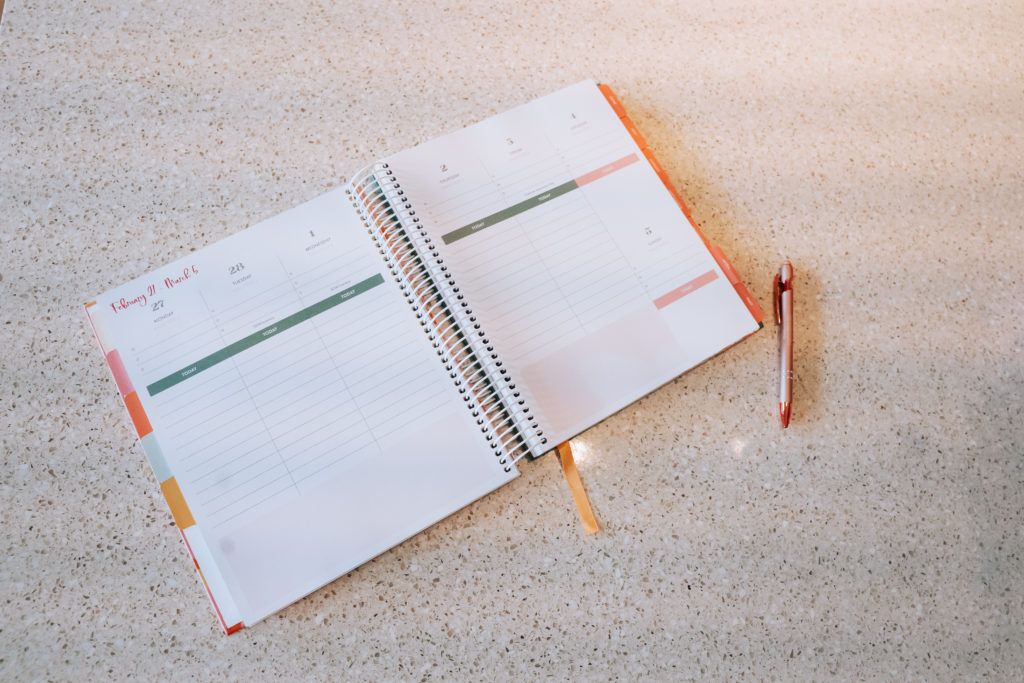 Batch Create
After developing a plan, figure out what content you need to fill it & then batch create it.
This is the fun part! Get out the tripod to film some TikToks, scroll through Pinterest to find the perfect motivational quote to post on Monday, or go through your shoot pics for that new arrivals post!
Batch-creating content can save you so much time. Dedicating a few specific hours each week to create content will have a future you thanking yourself. There's nothing like having content created for the entire week – and getting it done in the span of a few hours!
Schedule It Out
Plan; check! Content; check! – now it's time to schedule it all out!
You can either schedule content through the Facebook Meta suite for Facebook and Instagram, or an external tool of your choice such as Hootsuite or Later. This is when you'll come up with captivating captions and CTAs to meet your goals!
If you prefer organic posting, have everything prepped & save it where you can pull it when you're ready to post!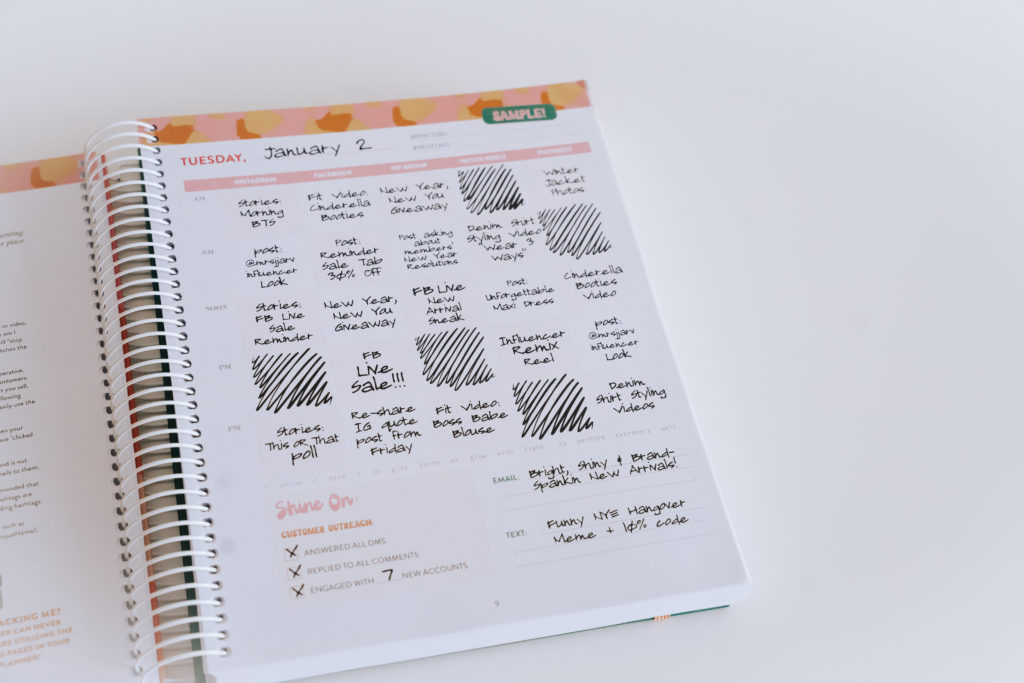 We created the perfect tool for content planning. Our 2023 #BoutiqueBoss Content Creator was developed specifically for busy business owners. Planning, creating, and implementing content across all channels can feel so overwhelming. The #BoutiqueBoss Content Creator provides you with one place to plan it all out and write it all down—keeping you organized and ahead of the game.
We hope you liked this blog on Content Planning for Small Businesses. Follow along on Instagram for more content!