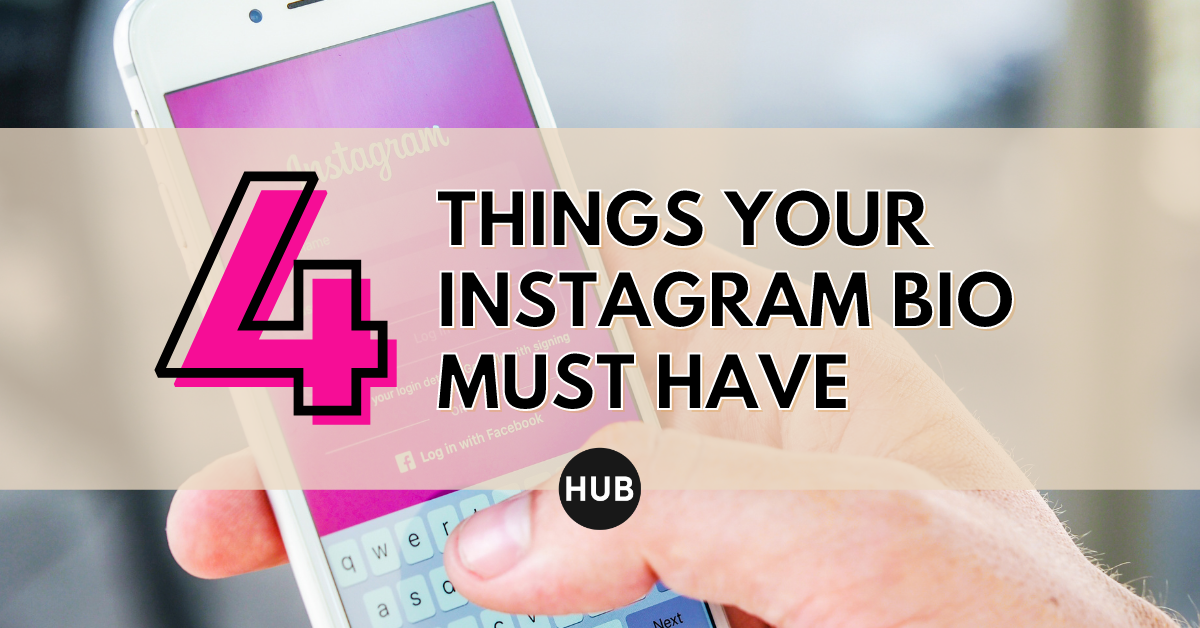 24 Feb

4 Things Your Instagram Bio Must Have

Your Instagram bio has more importance than you may think. It's a user's first impression of you and your first chance at drawing them in. That simple 150 characters could be the difference between a sale or no sale. That being said, let's go over 4 things your Instagram bio MUST have!

Having the basics covered and established is essential overall Instagram success and if you're struggling with getting the momentum going on the platform – it's best to start here to change that.

Your BIO

We cannot express enough how important having a solid, catchy, and rememberable bio is. You have nano-seconds to catch that new person's attention the moment they fit your feed. NANO-SECONDS. And you have just 150 characters to do it in!

o Your Bio needs to be CLEAR & easy to READ. A jumbled paragraph will be quickly skipped over. If you can't catch their attention here, chances are your feed won't hold them either and they have already hit the back button and scrolled off. HOLD THEM!!

o Line Breaks need to less than 4 lines long. We shared a few weeks back about how Instagram added a See More … addition if your bio was longer than 4 lines.

o Put your bios in the notes section of your phone. There you can set it up and add in the line breaks. They will transfer over once you paste them into Instagram.

o 150 Character limit – keep it short & sweet but IMPACTFUL.

o Keep your name out! Your name is already included so your bio so don't waste the characters.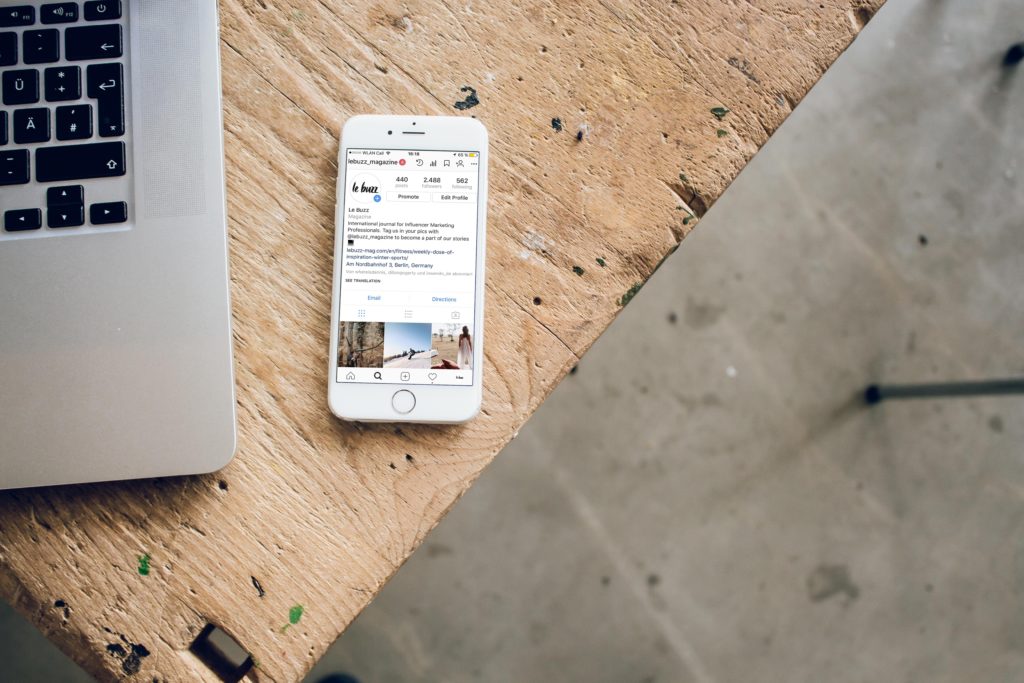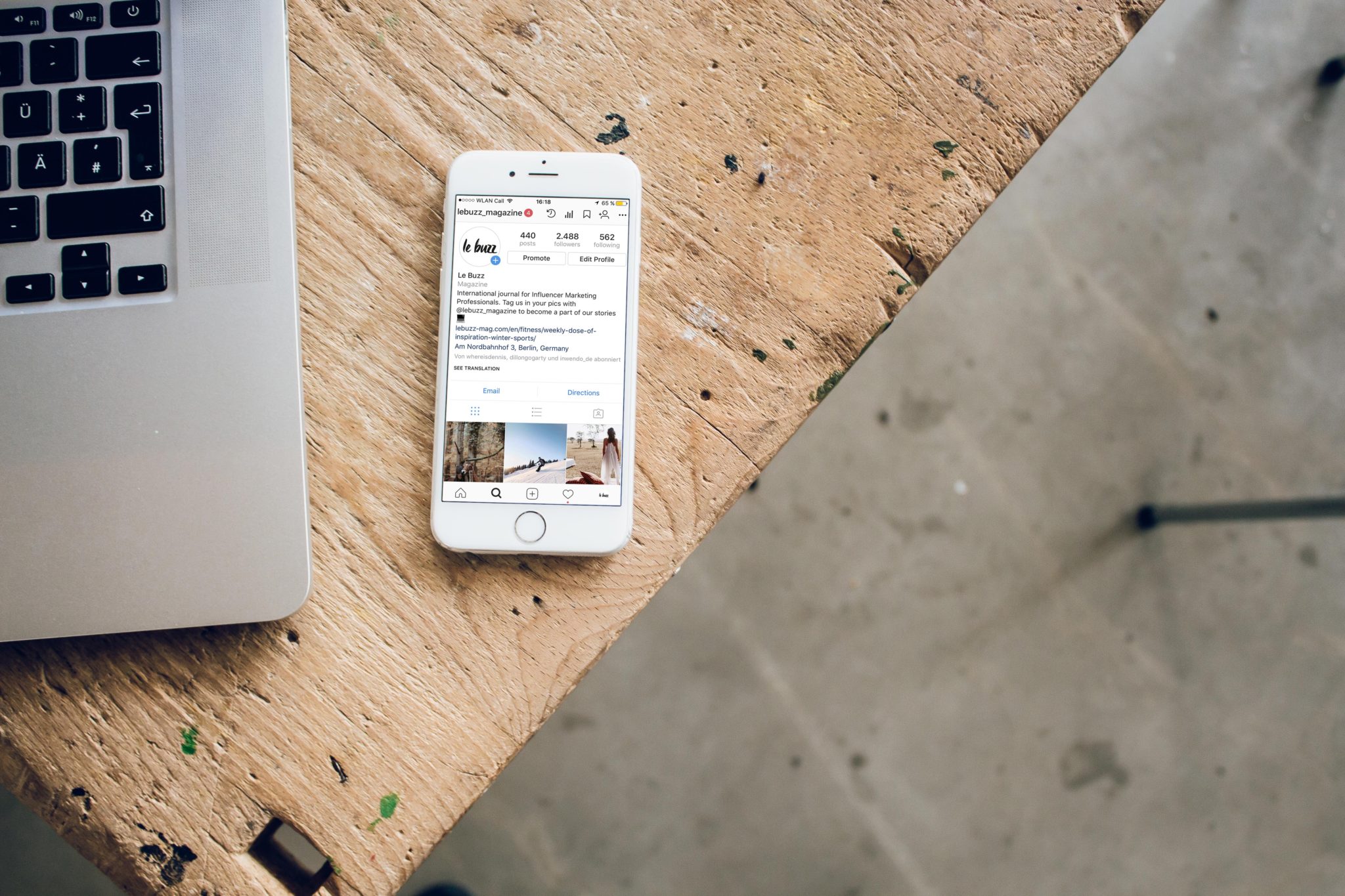 How to Set Up Your Instagram Bio
FIRST LINE
THE MOST IMPORTANT: Exactly who you are or the service you provide & WHO you are serving.
Example: Let's say you are a contemporary/casual boutique that carries a lot of everyday, on-the-go styles for the mom demographic. Your first line could be something like: Carefree Casual Clothes for the Busy Mom
We answered who we are & who we serve in one sentence. That sets a clearly defined line of what to expect from your Instagram and that helps entice those who want to follow you.
Notice we didn't include boutique (that's probably in your name or handle) – no need here. Saying that you carry clothes implies you are a retail store.
If you are struggling with what wording to use, brainstorm it. Thesaurs.com should be your best friend! Aim to really nail that first line.
Second Line
Something that sets you APART from the other 25+ Million Business accounts on the platform. What is unique to your store that doesn't involve prices or shipping? You want to include that here. So ….
o Do you offer inclusive sizing? S-3XL?
o Feature Made in the USA or ethicality made/fair trade items
o Family owned? Husband & Wife Team? Mom/Daughter?
o Been in Business since XX (great if greater than 3+ years – shows longevity and that your established!)
o Award you've won? Best Boutique in State?
o Or if none of these unique qualities ring true, find one that does. BE UNIQUE, stand out!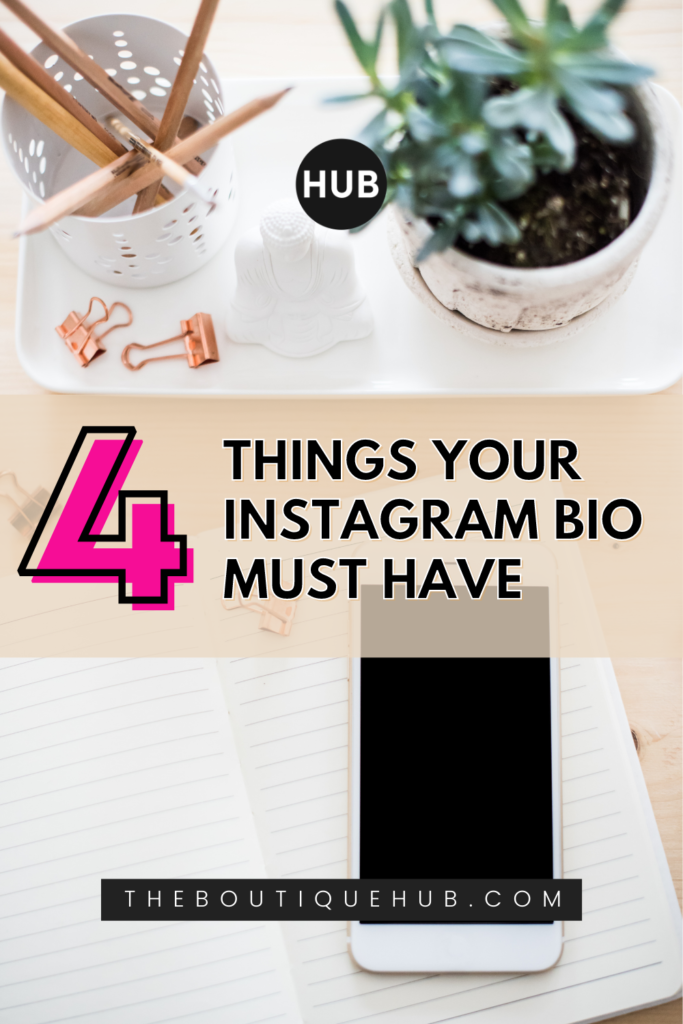 Third Line
$$$$$ Show Me The Money! Here is where you can drop more unique qualities about your store that do have to do with your pricing/shipping and any incentive you have for your Instagram followers! Here are some examples:
o Free & Fast Shipping over $50
o Download our APP & SAVE – with Code (keep the code extra SHORT! Like IG10)
o First Order – Save 10% – with this code
Or if you don't want/have any of those the 3rd line is also a great place to drop your branded #hashtag!
Fourth Line
CALL TO ACTION TO SHOP, your link which will be below! They showed up, and now we have to tell them exactly where we want them to go after they have checked out our feed. Getting them to your website from INSTAGRAM should be your #1 goal. Here are some examples:
o Shop Small Here with a down arrow
o Fill your cart up here with down arrow
o Your Husband Said it was Ok with down arrow
Get creative!!
Resources :
Join 1000's of Retail Store Owners, E-commerce Brands, Wholesalers, Makers & Boutiques to grow your Instagram Income Stream.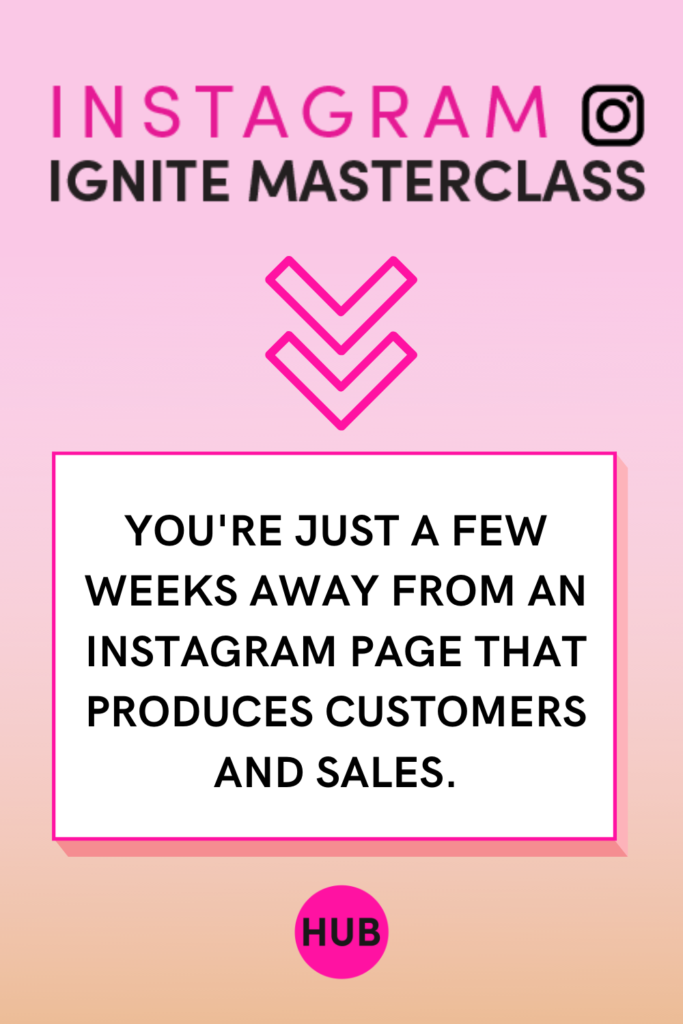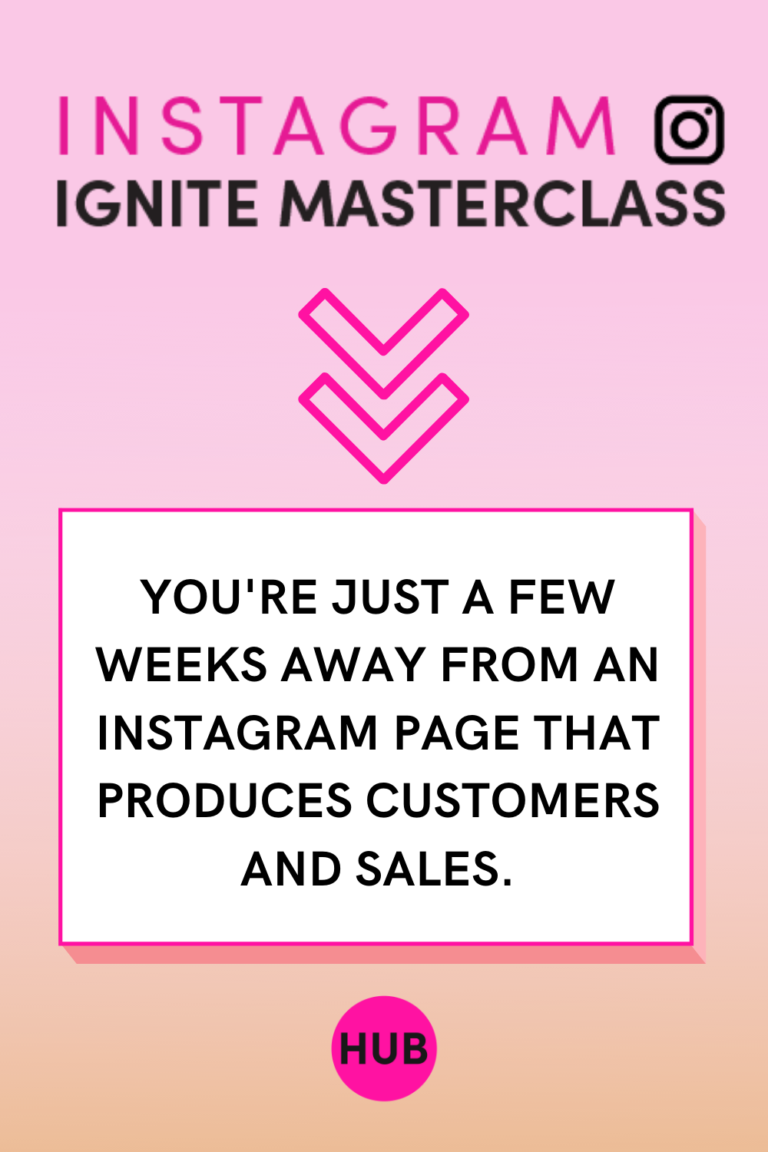 2021 Market Guide
Boutique Specific Monthly Buying Guide
Monthly Clothing/Item Collection Ideas
100+ Monthly Event & Marketing Ideas
365 Unique Daily Content Ideas
360 Monthly Engagement Question Prompts
1,000+ Daily Fun, Silly and Creative Holidays
Quotes
Sneak Peeks
Employee Q+As
Memes
Window Displays
So So much more…
Did you love our post 4 Things Your Instagram Bio Must Have?
Get more information just like this by joining The Boutique Hub where we have tons of training, information, and most importantly, connection! www.theboutiquehub.com/join
Follow along on Instagram @theboutiquehub!
Ecommerce Marketing Strategies for Small Businesses

Today on the Boutique Chat Podcast Jessica Totillo Coster, CEO of eCommerce Badassery at the Boutique Hub, joins us for Ecommerce Marketing Strategies for Small Businesses. What are quick and easy tips that can get you on the road to eCommerce success? In today's episode, Jessica gives us all the details on how to make it happen. She covers topics like email marketing, website design, SEO, and Google Analytics. Bring along a notebook because you are…

2021 Boutique Summit for Boutique Owners

The 2021 Boutique Summit is on its way, tickets launch May 4th! Find the proven strategies, tools, and collaborators to help grow your business in an ever-changing industry and social landscape!

How to Build a Successful Team

Today on the Boutique Chat Podcast Sara Burks, Director of Education at the Boutique Hub, joins us for How to Build a Successful Team. Sara covers how to hire, how to onboard, and what to do when you lose an employee.