Are you game day ready?! If not, we got you covered! There's no better way to support your favorite football team then a cute graphic tee. Pair your graphic tee with a distressed flannel and skinny jeans for an foolproof game day look.
Here are some graphic tees perfect for the game day festivities!
The Blue Roseky || Game Day-Black-Tshirt $21.99
Grit Gratitude and Grace || Game Day Flag $14.99
Jleigh Designs and Boutique || Touch Down Tee $22.50
Four Sisters Boutique || First Downs and Touch Downs Tee $29.00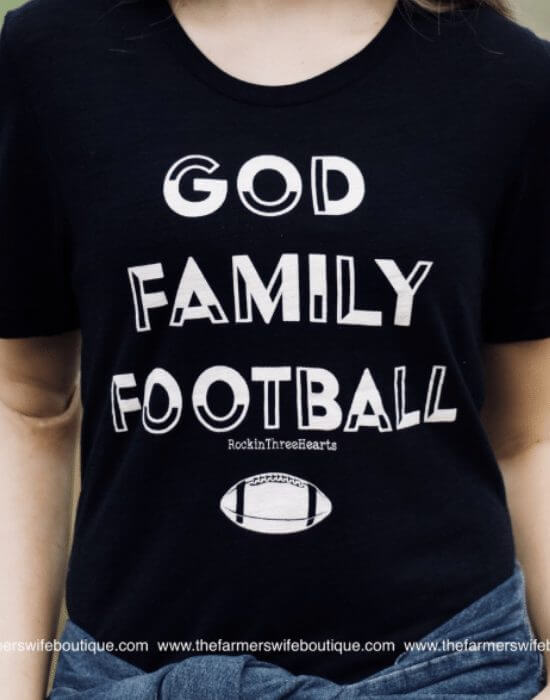 The Farmer's Wife Boutique ||  "God Family Football" Tee $ 36.95
What favorite game day graphic tee?! Let us know in the comments below!
Want to see some more amazing styles like these? Check out our Facebook group, Shop The Best Boutiques! We have a whole shopping thread featuring the latest styles!
Hero Image: The Blue Roseky