Boutiques are known by nature to be highly curated shopping experiences, allowing shoppers to come home with the most unique treasures, fashions and trinkets they didn't know they needed.
How does a boutique owner begin to find such unique pieces that no one else has?
For some, market may seem like the ultimate shopping experience, but for those who've been there, going to market takes planning, time and organization.  We sat down with a group of boutique owners to talk about what makes going to market unique and the tips they wish they had known before their first trip.
Apparel and gift markets are held throughout the year at numerous places across the country and globe.  For those in the U.S, the largest and most well known markets are held in Las Vegas, Dallas, Atlanta, Chicago and New York.
If you can't make it to apparel markets as often as you'd like, no worries! Hubventory is an online wholesale marketplace that was made by the industry, for the industry. Filled with your favorite wholesale brands and discounts, you are sure to find something you love. Signing up to shop is free and only takes a minute! Click here to start shopping on Hubventory!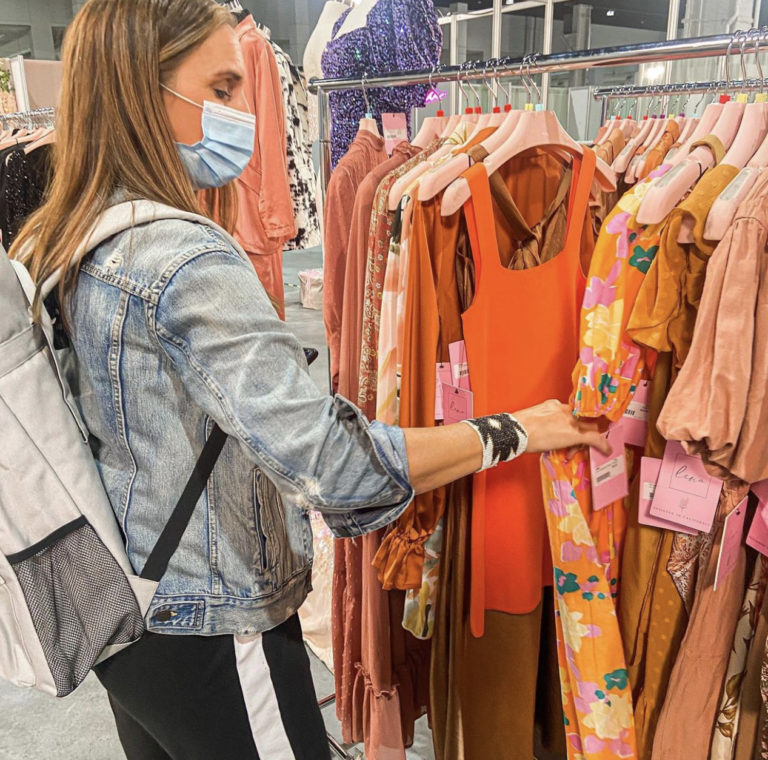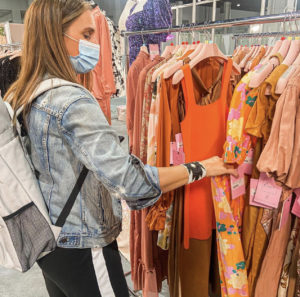 Make a plan.
Before heading to market it's important to plan out your trip, your goals and your desired outcomes.   For some going to market is about discovery, but for others it's a thought out mission to see only certain vendors crammed into as little time as possible.
Do you know your high and low times of year?  Over buying is an easy mistake, so take the time if you haven't already to understand your busiest and slowest seasons. You'll have the opportunity to request different shipping dates for your products and you'll want to keep your inventory fresh throughout the season.
If you're worried about your already large stock, Christiana White of The Moxie Fox says,  "Re-styling the same products is much more cost effective than buying all new inventory."
Knowing your price points is another vital pre-buying step.
As with any shopping trip, our eyes have a tendency to be larger than our wallets.  Take the time to set a budget for yourself in per piece price points, quantities and overall spending.
Rome wasn't built in a day, and while it may seem like some boutiques became huge overnight, many of them started with as little as $500 to make their very first purchases and slowly worked their way up from there.
The balancing act comes between making new purchases and saving for expenses, taxes and yes, yourself.  The key?  Understanding your markup and shipping costs, and not relying on a lowest-prices-in-the-country strategy to make sales.  Make sure you are charging enough to move forward and not just spinning your wheels.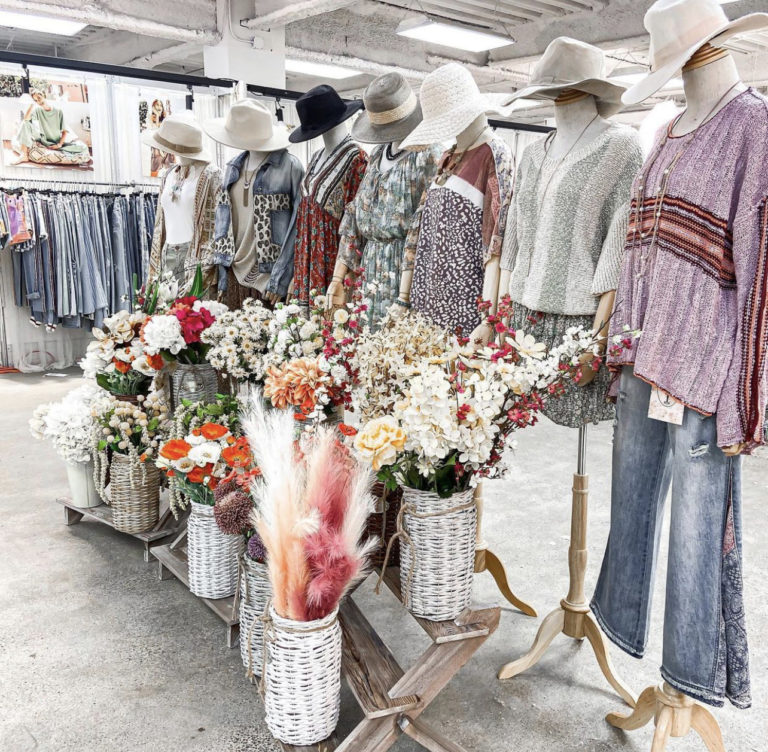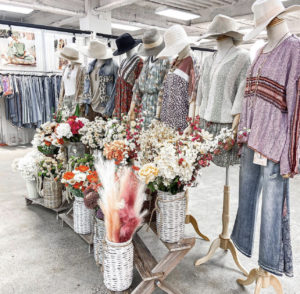 Get feedback.
Customer feedback is vital.  Wavering personal style definitions can be detrimental to any boutique owner.  When scouting new brands, consider purchasing a mix of items you love personally, ones your best customers will love, and a few that you know will sell no matter what.
"Define your brand very clearly down to the cuts, patterns and styles that match your brand.  This will help you save time at market from wondering if something is right for your store or not,"  said White.
Scout the trends before hand. What was coming in last season in a geography ahead of your own?  Australian fashion typically influences West Coast fashion, which then moves across southern fashion. How does your boutique take a fresh stance on trends?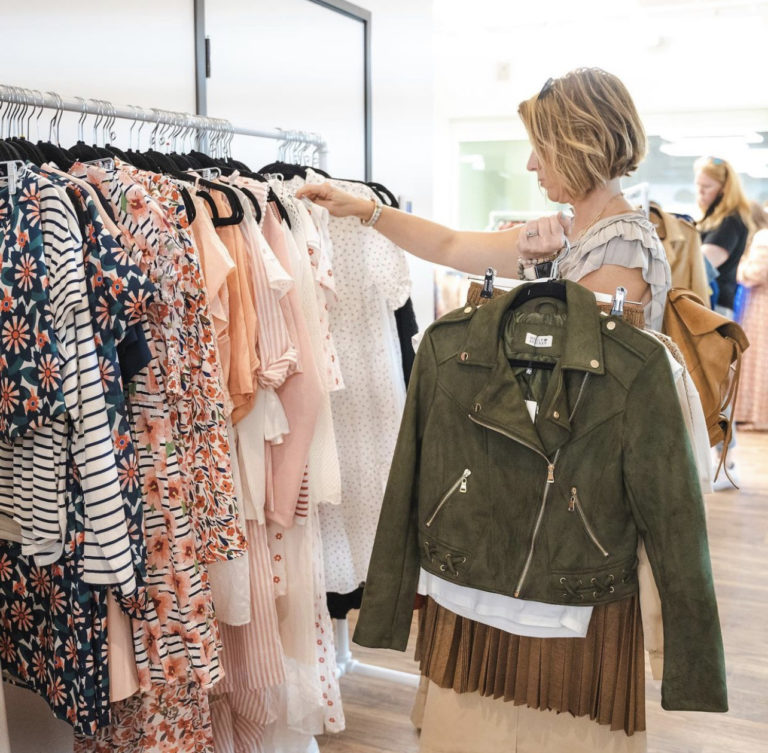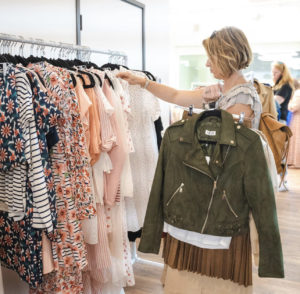 What to bring.
"I print off on Address Labels, including my name, address, CC number, contact for shipping, email and tax id number to help save me time when I place an order with a vendor. I can spend my time looking at styles rather than writing my credit card number 100 times on order forms," says Sarah Morrow, owner of Bad Habit Boutique in LaMars, Iowa
Saving time, being organized and planning ahead are crucial.
"Bring a small roller bag and some kind of folder system to organize any materials you are given (and cash and carry items), and take lots of notes. Don't feel like you have to jam everything into the first day," says White.
At each showroom or booth you visit you'll be picking up cards, line sheets, marketing materials and magazines.   You'll want to refer to these when you get back home again, so try clipping them together and adding a post it note to them with a brief brand description and what you liked or didn't like about the brand.
Want the biggest tip all boutique owners echo'd about packing?
"Wear comfy shoes!"  said Laura Burns, owner of Bundle of Joy Maternity & Baby in Brookings, South Dakota.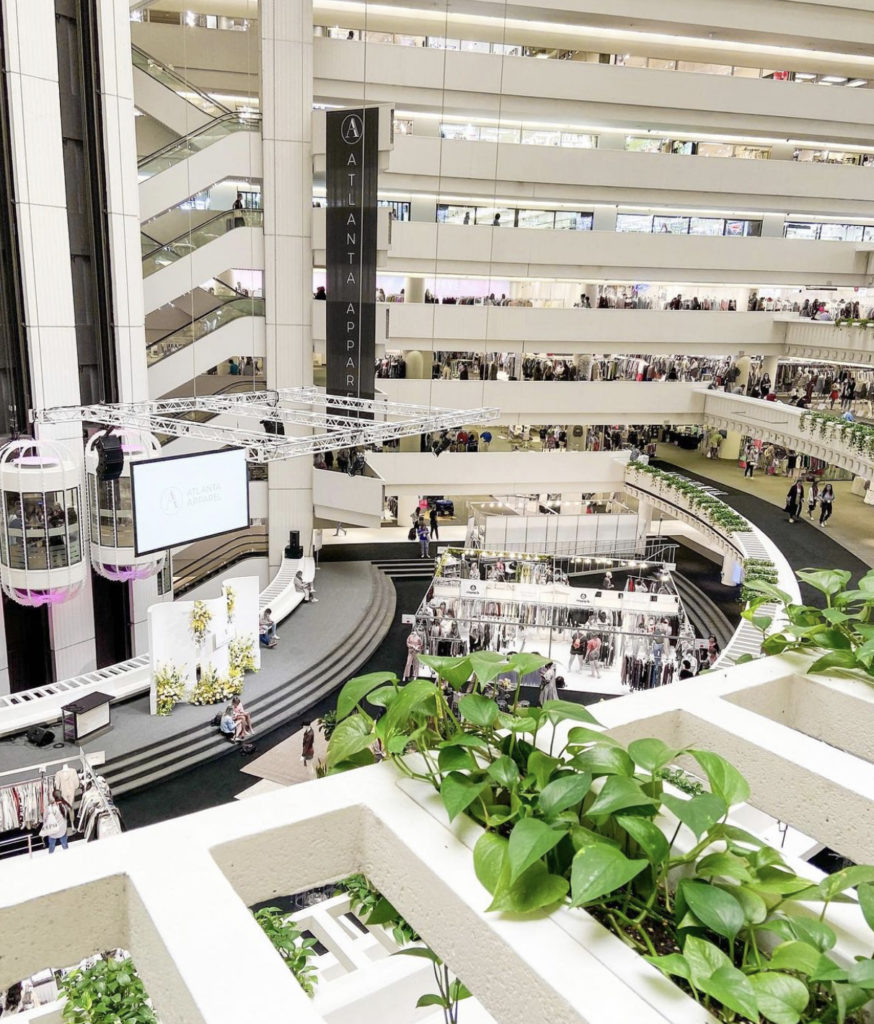 The Big Day.
Just getting to any market on the first day is both exhilarating and a little overwhelming.  Take the time to find a map and make a plan of which direction to go first.
Should you start buying right away?
"Don't buy on the first day, make sure that you give everything a second look as you might have a change of heart," says Leslie Cunningham of Le Marie, a Texas based online boutique.
Besides taking your time to see what styles are available, knowing what questions to ask up front will save you lots of headache and time wasted later on.  Will you be shopping for the current season or two seasons ahead?
'Find out upfront what a vendors minimum is. So many times I have fallen in love with just  one piece only to find out there is a large minimum opening order," said Shannon Atkins of Eden Grace Boutique located in Arkansas.
Consider these questions to ask:
Do you have a line sheet or a website I could order from in the future?
What is your opening and re-order minimum?
How do these sizes run?
Are these missy or junior sized?
When will these items ship?
What is the policy for damaged goods?
Are these items guaranteed to ship?
What is the pre-pack sizing?
What are the social media policies related to me sharing this brand's products?
And one question remains if you have a store front in a popular boutique community.
Do you zip code protect?
Zip Code protection is put in place to prevent two boutiques within close geography to one another from carrying the same items.  Some brands try to avoid market saturation, and we're sure your customers would thank you for saving them from a 'Who Wore it Better' or "She Stole my Look" showdown.
Finally, when you're at market don't forget to do the most basic task of all.  Feel the products. Look over the stitching, the details, the weight, the quality and decide if the price is worth the product.  This will save you many headaches in the long run.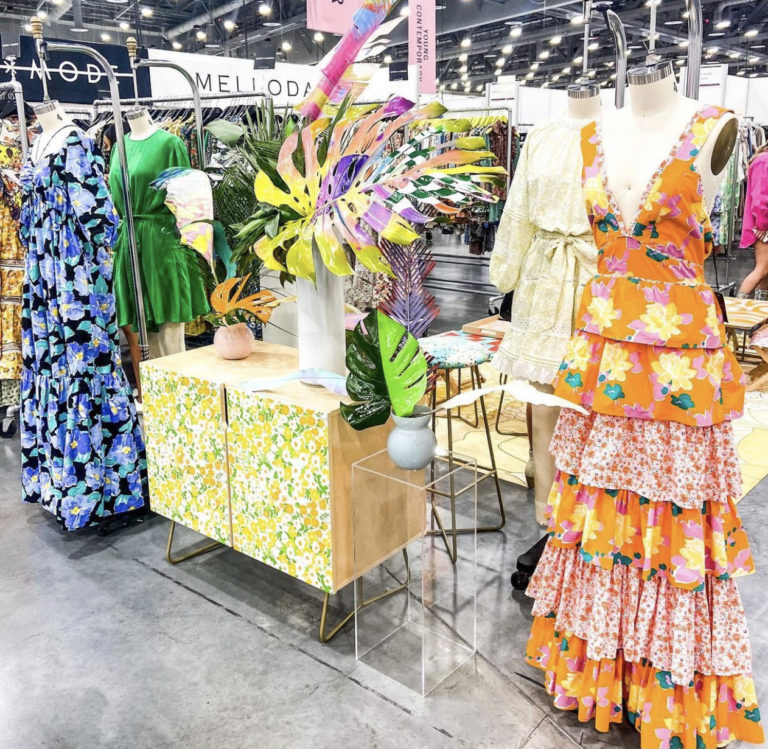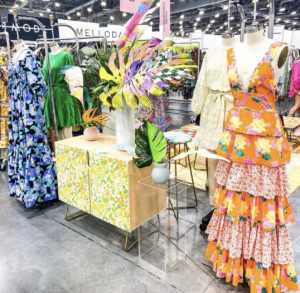 Education.
A highlight of going to market for many is the opportunity to network with other buyers, brands and discover resources unknown to them.
Don't miss the opportunity to attend a fashion show, like those held nightly or throughout the day at Dallas Market Center, or the events and seminars for boutiques at WWD Magic in Las Vegas.
You'll not only get to swap stories from others in your trade, but learn a few valuable marketing, fashion and buying tricks from the pros.
—————————————————————————————————————————————–
Are you heading to market this year? 
We hope you loved our article on Attending Apparel Markets. How else can The Boutique Hub help you grow?
Get more information on growing your business by joining The Boutique Hub, where we have tons of training, information, and most importantly, connection! www.theboutiquehub.com/join Try out our service for a month, cancel anytime.
Follow along on Instagram @theboutiquehub!