Black Friday is upon us and holds so much potential for small businesses. However, if you want to ensure a seamless and successful Black Friday for your small business, you need to start planning now! We have you covered with Black Friday marketing ideas for your small businesses PLUS another annual retail event you do not want to miss out on this year, Pink Friday!
Black Friday for Small Businesses
Advertise
Create an event on Facebook for your store
Boost the event on Facebook
Boost the event on Instagram
Post on Instagram and Facebook stories
Share comments and pictures in the event itself to entice customers
Create a Black Friday reel
Create a Black Friday highlight and add to it daily leading up to the event
Create a special Black Friday Gift Certificate to use at a later date (maybe on a slower week)
Create a Black Friday shopping guide and promote on socials
Set a countdown timer on IG stories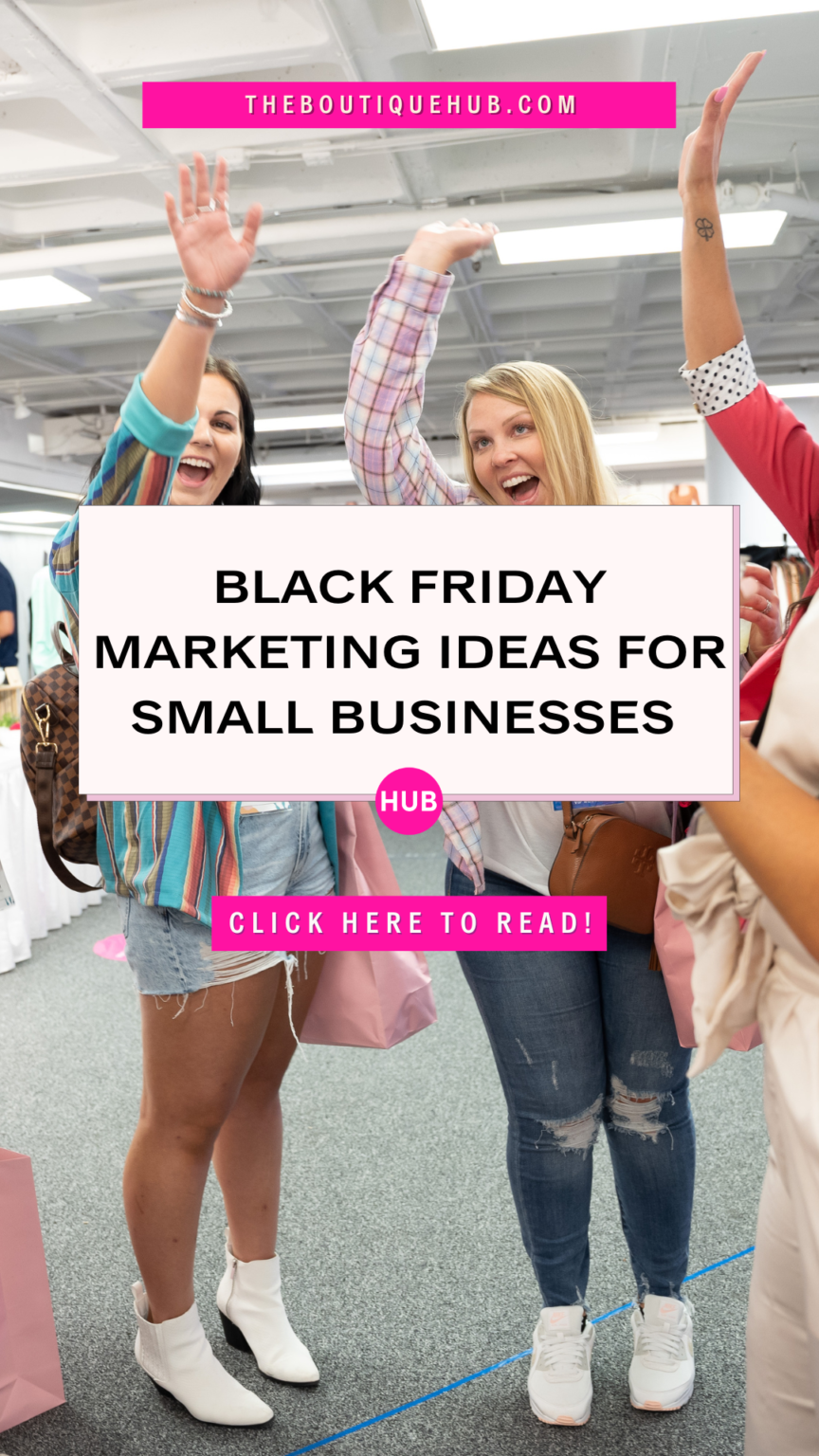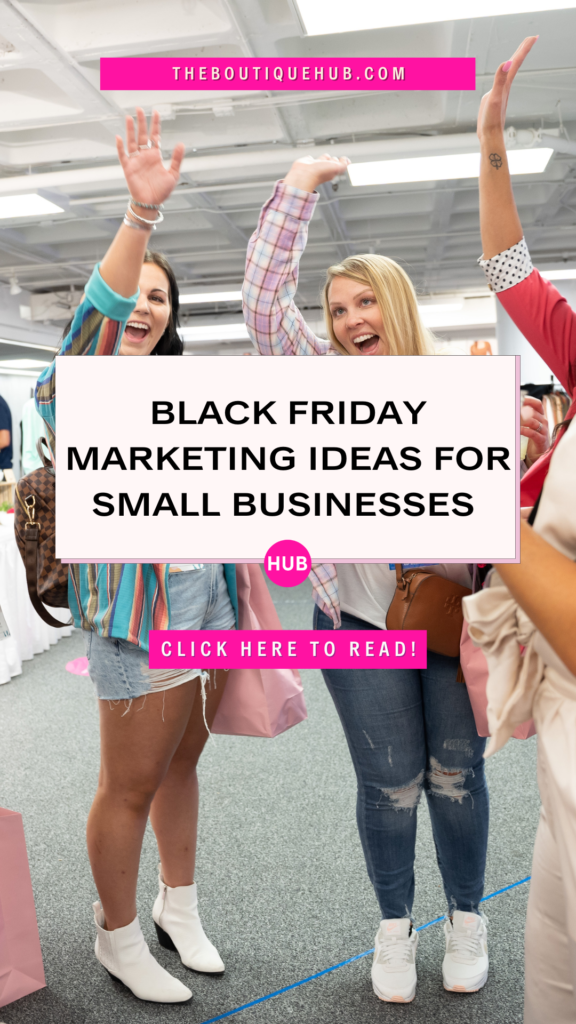 Run a Sale
Run a Black Friday Doorbuster, first 50 customers in the store get a swag bag
Create Black Friday bundles, pre-wrapped gifts for moms, teachers, best friends, and teens – What are you overstocked in? Run a Black Friday BOGO 1/2 off to keep them moving!
Run a Black Friday Giveaway – anyone who purchases that day is in for a Yeti!
Make a Black Friday collection on your site with sale items and bundles
Get the Word Out
Make a basket of things to give away (have an email sign up list)
Christmas tree with ornaments and a ribbon tied with a discount on the ribbon at the time of purchase.
Offer drinks and appetizers for a Sip and Shop event
Fashion show with Holiday looks
Ugly sweater contest
Create Black Friday tees for your in-store team!
Promotion ideas for online
Add a link to the comments with a local charity for people to make a donation to
Pick a charitable organization and offer for every sale do a donation ex: today $1 will be donated to "backpacks for kids"
Offer a local designer to go on your live at a certain time during the day and cross-promote with eachother
Host a black friday live sale
Do a black friday trivia night – origin, histroey, shopping fun facts, etc.
Collaborate with other small businesses in the local community and have a destination shopping event
Photo grid with other boutiques and small businesses saying "shop small first" or "shop local and shop small"
Add a Black Friday banner to your homepage
The best shop small event for retailers is back and better than ever … PINK FRIDAY! One HUGE day to #ShopSmallFirst–before Black Friday & before the big guys…Created by The Boutique Hub! Pink Friday is a small business spin on the traditional Black Friday shopping experience, reminding people to #ShopSmallFirst.
Black Friday is the largest shopping day of the year, but the sales and promotions from big box stores often overshadow the experiences that small businesses are focused on providing.
The goal on November 17th is to build hype around the best shop small event for retailers and to celebrate the businesses that are the backbone of our local communities, whether online or brick and mortar. Any small business can participate in Pink Friday.
We hope you loved our article on Black Friday Marketing Ideas for Small Businesses
Get more information on growing your business by joining The Boutique Hub where we have tons of training, information, and most importantly, connection! Try out our service for a month, cancel anytime.
Follow along on Instagram @theboutiquehub!